Reading is supposedly a solitary hobby. You choose a book, tuck yourself into a cozy reading nook, and just go ahead and read to yourself until the last page is turned. But then you realize you're bursting with thoughts and theories about this book and, um, the only one you have to talk to is the wall.
Less than ideal, let's be real here.
Maybe the act of reading a book is usually done alone, but reading can be such a collaborative endeavor. It's such an amazing way to build a community! All of my closest friends were made through discussing books, fangirling, analyzing, and being critical about book content, or having pure and simple fun.
Books are meant to be discussed. Books are meant to be enjoyed or to shake you up or to change your life.
It's time to start a book club or join an already established one and find your people. The book club is great to dig deeper into books and share perspectives. It's time to challenge yourself to think harder about what you read, dissect its impact on the world, but also on your life.
But What Kind of Books Should You Pick for Your Book Club?
When it comes to choosing which books to discuss in your book club, the options can be overwhelming. There are literally billions of books in the world and you need to narrow it down to just one for your monthly club meetings?! To quote the most famous The Princess Bride: "Inconceivable."
But let's start with some tips on what you can look for to make a perfect book club read:
Pick a book that's accessible to everyone. Make sure it's in print, not 600 pages long, and preferably available in different formats. Not everyone can grab a hardcover book! Ebooks and audiobooks and paperback availability are crucial. And don't reach for huge tomes. They can be so intimidating for so many. You're more likely to end up with a group of people who've actually finished the book in time for the discussion if the book is small.
Switch up your favorite genres. Push yourself out of your comfort zone! Make sure you're not picking the same genre every month.
Look for books that are applicable to events happening in the world. Not necessarily nonfiction, but fiction that has themes or elements that feel timely. This opens lots of doors for discussion.
Read diversely. It's important to not limit yourself to a narrow perspective when reading. You want to challenge yourself, so start picking authors of color, disabled authors, mentally ill authors, and lgbtqia+ authors.
Don't choose your favorites! If a book owns your heart, it can be hard to see it picked apart and analyzed critically by your friends.
5 Best Book Club Books for Discussion
1. PUNCHING THE SKY by Ibi Zoboi and Yusef Salaam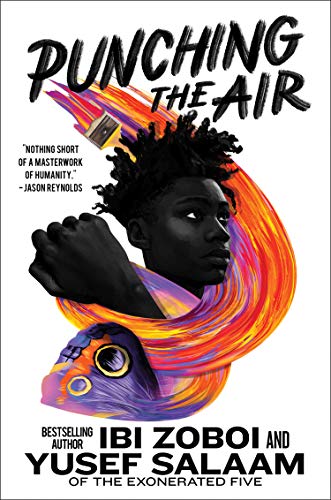 From two incredible authors, the award-winning Ibi Zoboi and prison reform activist Yusef Salaam, this book is one that will turn your world over and make you think.
It's about a teen Black artist, Amal Shahid, who is caught up in a fight that ends up with a white boy in a coma in hospital. And Amal ends up before a court judge. When he's sent to juvie, it's because of a system that's already made their opinions of him: defiant, angry, troublemaker. When in reality, he's passionate, artistic, loving, and driven.
The book really delves into racial profiling and how the "they're just being boys" attitude stops when people are talking about Black teens. There's so much to discuss here and learn. Plus the book is told in gorgeous verse, so it will make a quick and impactful read.
An award-winning novel, this book is one you can't miss. It's beautifully written and filled with the legend of the Greek hero, Achilles, and the awkward exiled prince he loved.
Magic and myth collide as it follows Patroclus growing up as Achilles companion. Their friendship blossoms into love as they study under Chiron and then go to fulfill their destinies in Troy in the war for Helen of Sparta.
It weaves magic and gods into a setting full of rich historical details. The lyrical prose contrasts the darkness that ensues towards the ending.
When you finish this book, you'll set it down and need to talk about it. This of course makes it the perfect book club read.
Prophecies, destiny, and love: how much weight should they hold? You may also want to keep an appropriate amount of chocolate and tissues on hand. This book will change your life.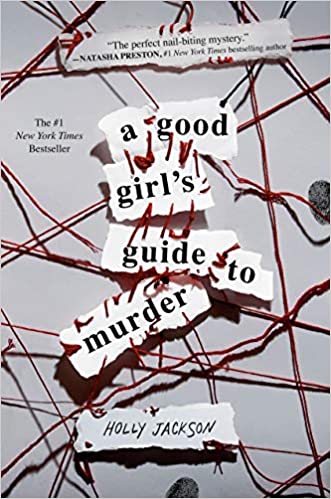 This book took the bestseller lists by storm this year, and well deserved!
It is a clever YA Thriller about a girl who decides to unearth a cold case as part of a high school assignment.
Driven partially by curiosity of the murders that rocked her small town, and mostly by the need to get a stellar grade, Pip Fitz-Amobi is determined to find out who really killed Andie Bell. Because the boy who was pinned with the crime, Sal Singh, almost certainly didn't do it.
This book is absolutely and thoroughly addictive. When it comes to thrillers, there's so much guessing to be done, theories to be made, red herrings to dissect. It's perfect for comparing notes with your book club friends and seeing if you can solve the mystery before Pip does.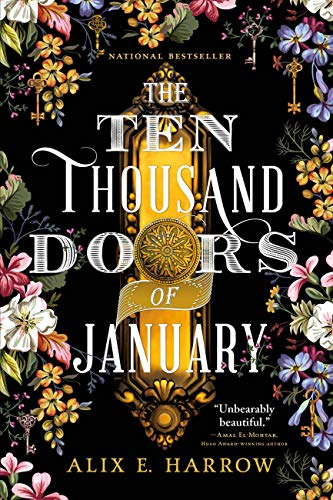 The gorgeously stunning cover on this book is just a promise of what's inside.
This is both historical fiction and portal fantasy. It is told by the perspective of January Scaller.
She goes from child to forlorn teenager, a mixed-race girl cared for by the wealthy and shrewd Mr. Locke, while her father is away on business. But when her father disappears and January discovers the existence of doors to other worlds, she suspects Locke isn't telling her everything.
The truth behind his society is more sinister than she thought. The lush prose alone is reason to read this book, but it also has pertinent and thoughtfully nuanced discussions on race and the treatment of women. It's beautiful but sad, magical but realistic.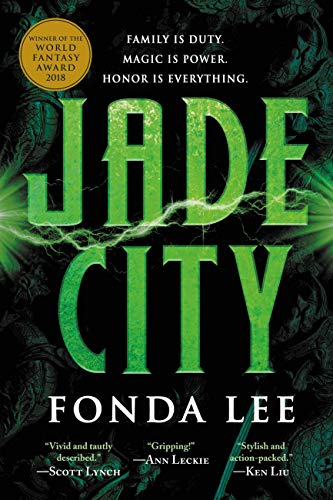 For the last book on this list, I wanted to suggest something with a vibrant change of pace. Time for an epic fantasy set in the fictional island of Kekon, where people wear magical jade that lends them powers.
It's packed full of clan wars, politics, and family blood feuds. Not to mention martial arts and crime families.
It's absolutely thrilling, and the political bent is not only captivating by intricately done.
It follows several characters' perspectives, including the villains, and is both meaty in themes and plot, as well as face-paced and succinct in the action scenes.
Follow the Kaul family as tension erupts between them and their greatest enemies, and the fate of all Green Bones hangs in the balance.
These 5 books are some of the best book club books for discussion. What do you look for when picking books for book club? Share in the comments below!
Check out these other great posts!