Thrilling fiction novels are exciting enough as it is, but when you know that a book is based on a true story, it makes for an even more fascinating read! It may sound fictional to you, but as you turn the pages, it unravels stories that are thrilling, mind-boggling, and heart-wrenching.
To some, it might relate their own life, while others may draw inspiration from the struggles, pain, and sufferings. At times you may want to shut it and keep it on the shelves, but as you have completed reading, you will be influenced and inspired by these stories.
Best Books Based on Amazing True Stories & Events
Some of these stories are so incredible that you'd be forgiven for thinking they're a product of the author's imagination. But rest assured, the novels on this list are all based on true life events that really happened.
| Sr. No. | Title | Publication Date | Print Length | Author | Publisher | Where to Buy |
| --- | --- | --- | --- | --- | --- | --- |
| 1 | Spilled Milk by K.L. Randis | December 8, 2021 | 294 pages | K.L. Randis | K.L Randis | Amazon |
| 2 | The Diary of a Young Girl by Anne Frank | February 28, 1997 | 352 pages | Anne Frank | Gardners Books | Amazon |
| 3 | The Glass Castle by Jeannette Walls | October 06, 2009 | 288 pages | Jeannette Walls | Scribner Book Company | Book Shop |
| 4 | Twelve Years a Slave by Solomon Northup | August 13, 2022 | 143 pages | Solomon Northup | Wilder Publications | Amazon |
| 5 | A Child Called "It" by Dave Pelzer | August 1, 2015 | 202 pages | Dave Pelzer | HCI Books | Amazon |
| 6 | I Am Malala | October 8, 2013 | 327 pages | Malala Yousafzai | Little, Brown and Company | Amazon |
| 7 | A Long Way Home by Saroo Brierley | June 02, 2015 | 288 pages | Saroo Brierley | Berkley Books | Book Shop |
| 8 | Salvage the Bones by Jesmyn Ward | April 24, 2012 | 288 pages | Jesmyn Ward | Bloomsbury USA | Amazon |
| 9 | The Tattooist of Auschwitz by Heather Morris | September 4, 2018 | 288 pages | Heather Morris | Harper | Amazon |
1. Spilled Milk by K.L. Randis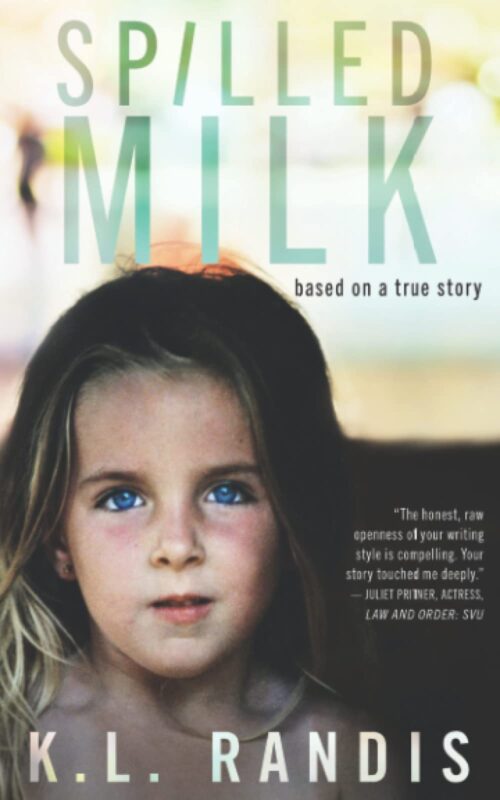 Ever since she was a little girl, Brook Nolan suffered unimaginable abuse at the hands of her father. And for years, she stayed quiet, hoping to protect her siblings from the same horrors, and keep her family together.
Yet one day, like a bolt from the blue, a glass of spilled milk brings her the realization she needs to finally speak out.
But justice doesn't come easily, and thus, when the system fails to help her – she's forced to embark on a new battle, a battle for truth. But this time, she's determined to win.
Spilled Milk is listed as fiction, but Brook's painful and ultimately triumphant story is author K.L Randis's true-life account of her own harrowing childhood.
2. The Diary of a Young Girl by Anne Frank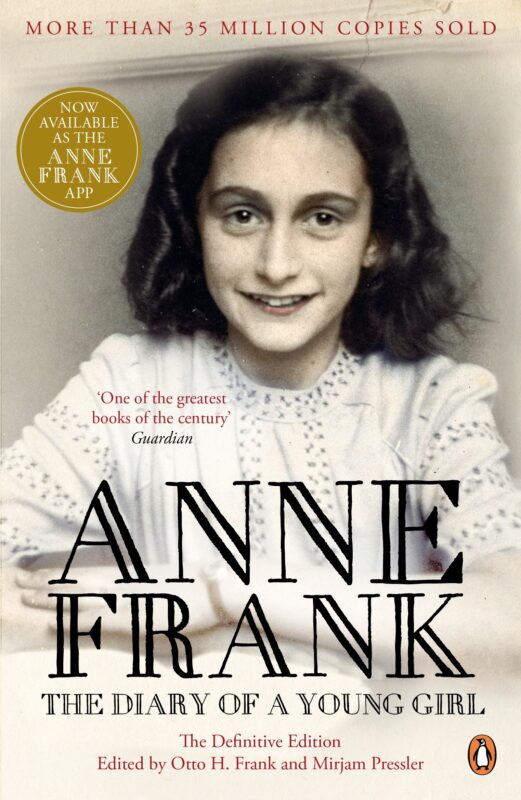 Anne Frank's Diary of a Young Girl is one of the most famous true-life books of all time. She recounts the last years of her tragically short life in heartbreaking detail through the compelling book.
After her family flees their home in Nazi-occupied Amsterdam, they're forced to hide out in a secret annex of an old office building. They stay in these squalid, cramped conditions for entirely two years, completely cut off from the outside world.
And all the while, the ever-looming threat of death hangs over them. It was like a dark cloud as they battle starvation, ill health, and boredom in the confines of their makeshift prison. And so, to fill the time, Anne began recording their harrowing ordeal in her diary, unaware that one day, the world would read her story.
3. The Glass Castle by Jeannette Walls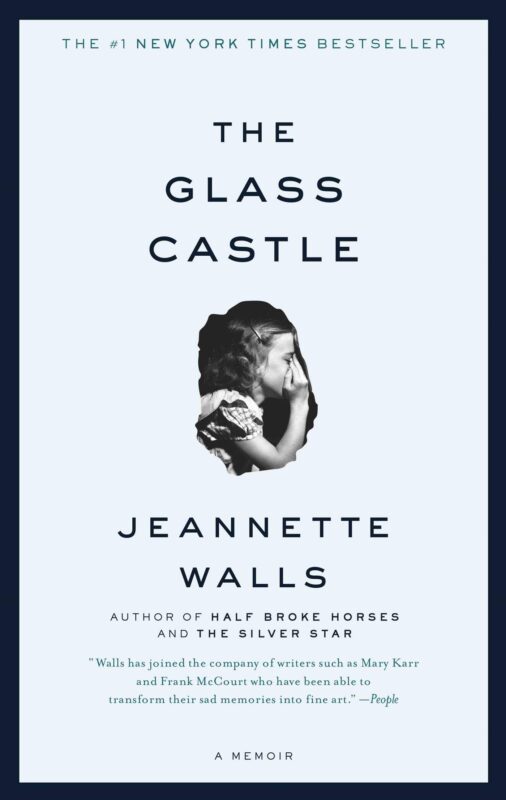 Jeannette Walls's childhood was unconventional, to say the least. When she was young, she and her three siblings traveled from town to town, camping out in the mountains with their nomadic parents.
Jeannette's father, Rex, was full of energy and charisma, at least when he was sober. Yet her mother, Rose, was a self-confessed 'excitement addict,' too captivated by the wonder she perceived around her to worry about providing for her family.
Life on the road was a difficult existence that brought both sorrow and joy until one day, the joy disappeared, and only the sorrow remained.
After returning to the poverty-stricken mining town, they'd been so desperate to escape; Rex began drinking even more. He often disappears for days at a time. And Rose neglected her children entirely, leaving Jeanette and her siblings to fend for themselves.
The children's harrowing existence might have been their demise, but somehow, through sheer will and tenacity, they gathered the resources to escape their hellish family home. And eventually, find the safety they'd needed all along.
4. Twelve Years a Slave by Solomon Northup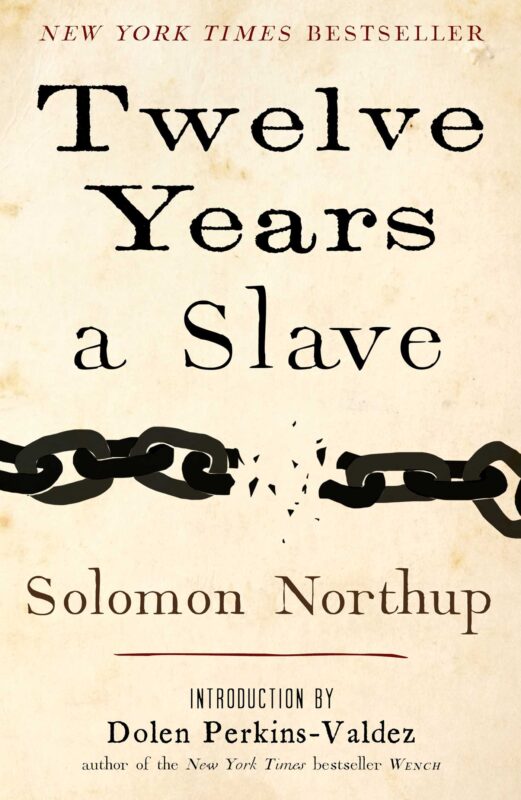 Solomon Northup was born and raised as a free man. He lived a happy life with his wife and kids in New York State for many years. But one day, his contented existence was shattered into a million pieces when he was kidnapped and sold into slavery.
Thus, began a harrowing twelve-year ordeal of forced labor and imprisonment in the backwaters of Louisiana. Solomon lost over a decade of his life to his inhuman captors, with his family torn from him and no end to his pain in sight.
But thanks to his innate resilience and refusal to give up hope, he finally escapes, claiming the freedom which was robbed of him so long ago.
Bonus Read: 8 of the Best Nonfiction Books of 21st Century
5. A Child Called "It" by Dave Pelzer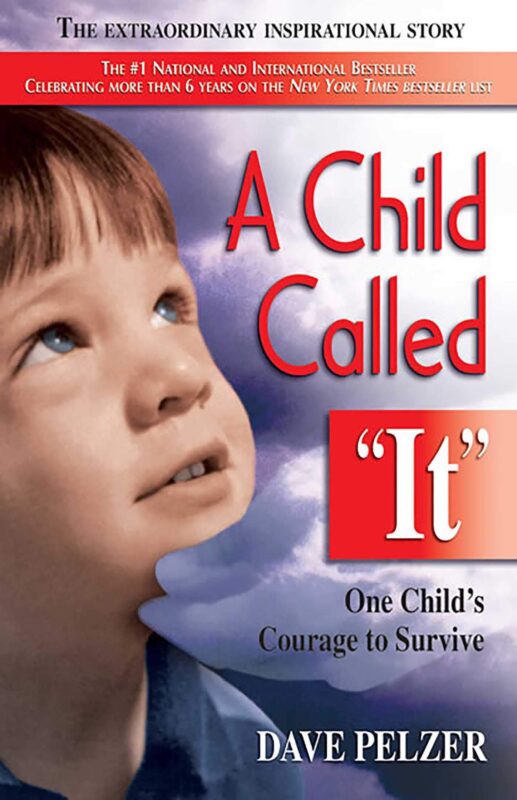 Dave Pelzer is the brave survivor of one of the most infamous and harrowing child abuse cases in US history. For years, Pelzer was forced to sleep in the cold, dank basement, where he was brutally beaten and even denied all food. And to make it excruciating, he was occasionally fed with scraps not fit for a dog. Unfortunately, his deranged mother taught him he was no longer her son and no longer a boy, but an 'it.' He was just a thing to torture, maim, and torment for fun.
His ordeal lasted for years, but this remarkable boy still clung to the hope that one day, he would escape, and ultimately, that's exactly what he did. And after a life of such unimaginable horror, Dave Pelzer finally found the safety, tenderness, and love that he'd longed for all his life.
6. I Am Malala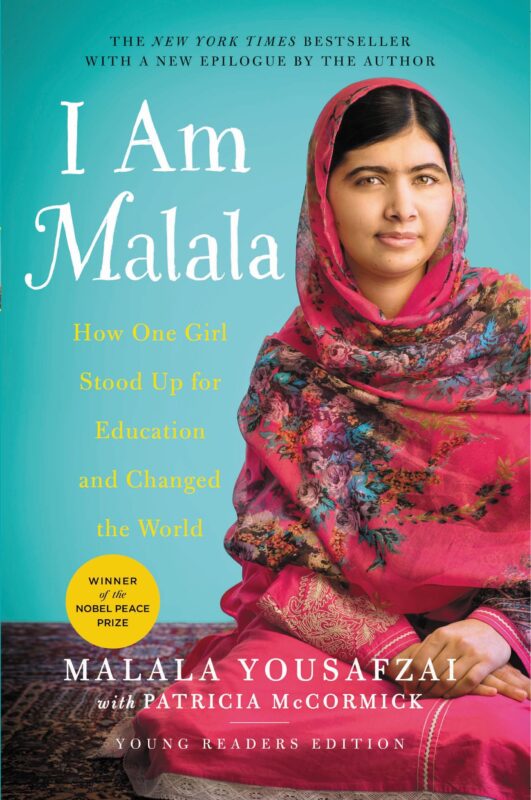 Malala Yousafzai is a brave young girl from Pakistan who did what no one else dared. When the Taliban threatened to take away her education, she spoke out, both for herself and the other girls who could not, refusing to give up her right to learn. But her act of courage had a horrifying consequence when she was shot in the head by her oppressors.
Nobody expected Malala to survive her injuries, but against all odds, she pulled through. Her miraculous recovery marked the beginning of a campaign to fight for the rights of women and girls not only in Pakistan but around the globe.
Today, Malala is the youngest-ever recipient of the Nobel Peace Prize and a global symbol of strength and courage. Her story is a reminder that no matter who you are and where you come from, we all have the power to change the world.
7. A Long Way Home by Saroo Brierley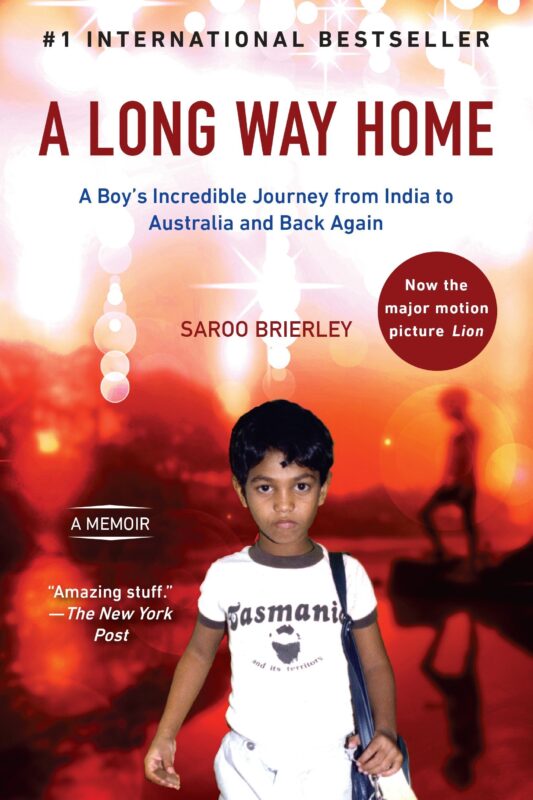 At just five years old, Saroo lost sight of his brother at the train station, and suddenly, he found himself alone. The scared young boy didn't know his family's name or the town where they lived, so with no way of getting home, he was forced to survive on the dangerous streets of Calcutta all by himself.
After many dangerous weeks sleeping rough in the city, he is taken in by an orphanage. Eventually, he's adopted by a kind-hearted couple from Australia.
This was the start of a brand new life for Saroo, and he enjoyed many happy years with his loving mother and father, going to school, and growing into a healthy, happy young man. But in the back of his mind, he always longed to find the family he lost so many years ago. And miraculously, with the help of Google Earth, Saroo managed to do just that.
Also Read: 100 Best Books of All Time
8. Salvage the Bones by Jesmyn Ward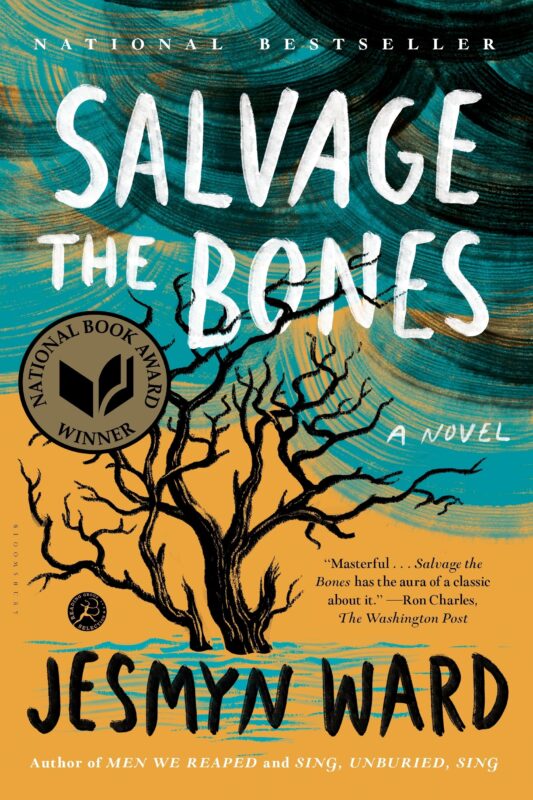 This is the captivating true story of a young girl named Esch. At just fourteen years old, living in poverty and hiding a secret pregnancy, things seem like they can't get much worse for Esch and her family.
But out at sea, Hurricane Katrina is building in strength and size and making its way towards their small coastal town of Bois Sauvage, Mississippi.
Even Esch's alcoholic father begins to worry. She and her three brothers get busy storing their increasingly scarce food supplies in the hopes they can weather the storm.
The twelve days that follow chronicle this unforgettable family's harrowing ordeal, the sacrifices they made for each other, and their bravery and determination to fight another day.
9. The Tattooist of Auschwitz by Heather Morris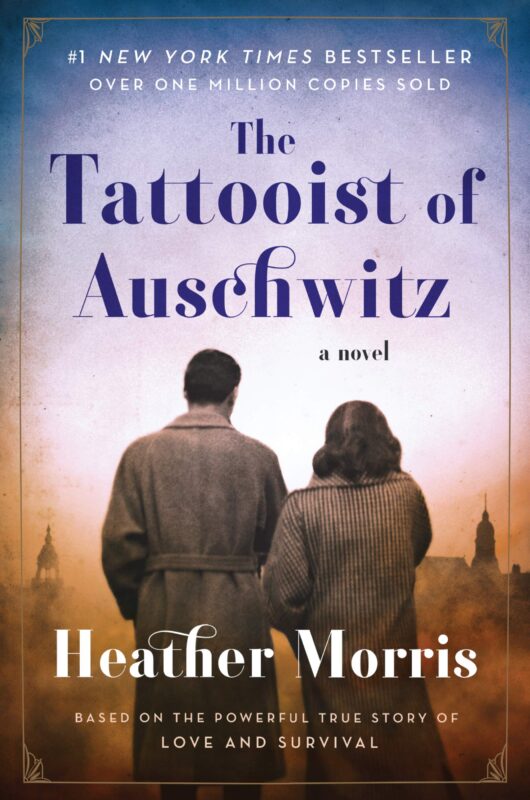 In 1942, Lale Sokolov was captured and transported to the concentration camps of Auschwitz-Birkenau. But when the guards notice his ability to speak several languages, they assign him a special task. He is to work as a Tätowierer, a tattooist who will mark his fellow Jewish prisoners with their serial numbers.
His unexpected position of privilege allowed Lale to help his fellow inmates, often risking his own life to do so. And that's exactly how he met Gita, a frightened young woman who arrived trembling at the front of the line, waiting for her number to be forever tattooed on her arm.
From this moment on, Lale has a purpose; he vowed to survive the horrors of Auschwitz, marry Gita, and take her far away to safety, leaving their dark memories behind.
Conclusion
These gripping stories might seem like far-fetched fiction, but each and every one of them is true. There are countless incredible books based on true stories and real-life events out there, and narrowing down this list to just nine titles wasn't easy.
I'm sure I've missed some great reads, so if you have any books based on incredible true stories to recommend, then let me know in the comments below!