"I'm under absolutely no obligation to make sense to you."

― Taylor Jenkins Reid, The Seven Husbands of Evelyn Hugo
Yes, it is difficult to make sense of Evelyn Hugo, the ordinary woman who will do anything to enter the glamorous world of Hollywood.
The Seven Husbands of Evelyn Hugo by Taylor Jenkins Reid is a New York Times Bestselling book. This extremely hyped novel in the book community has faced appreciation as well as criticism.
I have seen readers having mixed feelings about the book and decided to join them by finally writing this review. As an avid reader, I love to read and share my opinions about books with other bibliophiles.
My honest confession: I picked this book due to the hype it was creating everywhere. If you are wondering whether I liked it or not, the answer lies below in my book review.
Oh, and I have also added a brief description of the book so you can have an overall idea of what it is about before diving into the evaluation.
Are you intrigued? Have a look at my review of The Seven Husbands of Evelyn Hugo!
Overview of The Seven Husbands of Evelyn Hugo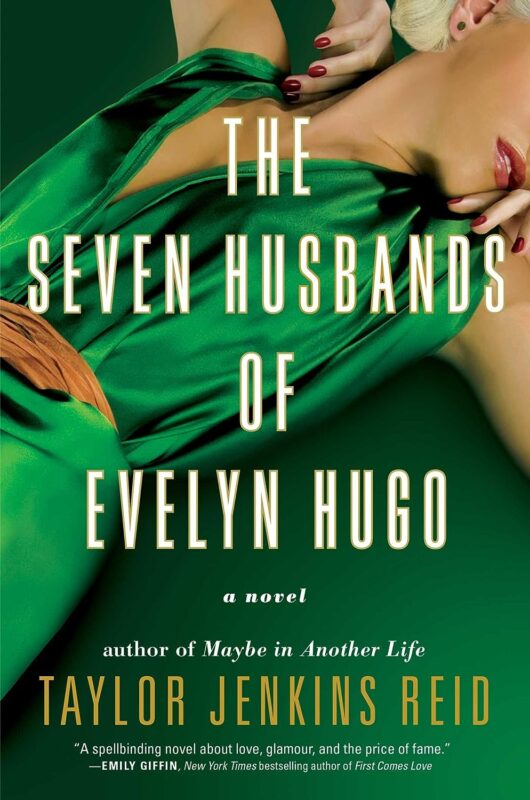 Evelyn Hugo is a famous movie icon who has gained massive fandom over the years. But the road she had to take to reach the final destination was bumpy.
Evelyn is an actress who was always at the top of the controversial list, with her glamorous life being the talk of the town.
She is best known for her seven marriages throughout her life, one after another! (Woah, marrying seven people sounds like a daunting task)
Now, the 79-year-old Evelyn is ready to reveal all of her life's big secrets and scandals, both good and bad, to the world.
Another character in the story is Monique Grant, a magazine reporter trying to survive her mundane life. With her professional career facing a downtrend and her marriage life in jeopardy, she was not ready for the unexpected news that would change her life.
Evelyn wants Monique to write a book on her life, a biography of the actress. But why did she choose Monique, the unknown woman who doesn't have any connection with her? Or maybe she has?
But what relation does Monique have with Evelyn, or does Evelyn have some personal motive behind picking Monique?
The book takes the readers on a ride where Evelyn unfolds the story of her ambitious, happening, ruthless life filled with friendships, love, grief, hardships, and betrayal. The tale ends with a shocking revelation!
My Review of The Seven Husbands of Evelyn Hugo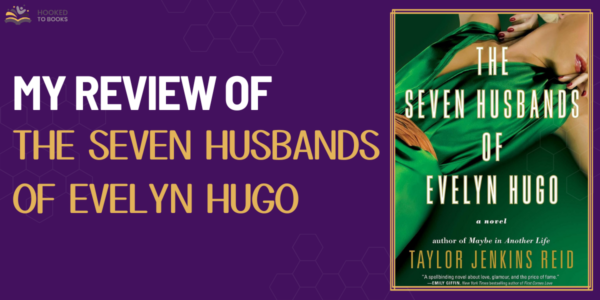 I finished this book on my third try!
Yes, I tried reading it twice but stopped after the initial chapters. I do not have any specific reason behind it, but I guess it was because I was expecting it to be gripping enough to hook me from the beginning, but it wasn't.
As I mentioned before, I picked the book because of its hype in the reading community. After seeing the praise the book was receiving, I picked it up the third time and finally completed it.
I found the name, The Seven Husbands of Evelyn Hugo, very intriguing! The name does build curiosity among the readers.
When it comes to answering whether I liked the book or not, I do not have a black-and-white response for you; it was a grey area for me. I have both positive as well as negative opinions on the novel.
The story gives us a glimpse into the lives of the celebrities. As an audience, we involve ourselves so much in their lives, but what they show us might just be a publicity stunt.
Most of the time, they are going through a hard time, which we cannot decipher by seeing their smiles on the red carpet. The book tells us that celebrity life is not always glamorous; it has its hidden dark secrets.
The book is definitely well-written, and Taylor has done a great job with Evelyn's character. But in doing so, she didn't do justice to the other characters who could have made a good impact on the story.
Harry (Evelyn's gay best friend) was an interesting character, but sadly, he was not given a personal POV.
Monique's character felt so unnecessary! No impact at all! The story would have still turned out well without her presence. And Celia, let me be honest, she was wronged throughout! I feel bad for her.
Back to Evelyn, she was a character who is highly dislikable but admirable at the same time. It's like if you meet someone like her in real life, you will surely hate her, but in the book, knowing her personal POV, thoughts, opinions, and hardships made her worthy of admiration.
All her seven marriages are described separately, divided into sections, which kept my interest intact. Evelyn's determination to achieve her goal was appreciatable, but her ways of using and manipulating people on the journey were not justifiable.
But I liked the character development of Evelyn and how her perspective toward various matters changed throughout her life.
I didn't predict the ending at all. A few people might have, but I wasn't able to speculate. Overall, it was a good read, not an extraordinary book, but not bad as well.
It is a bit overhyped, though!
Wrap-Up
I love to review books after reading them; it's a great way to share your personal views about the book and help others analyze whether they should pick it or not.
The Seven Husbands of Evelyn Hugo is a good book to read. I hope my review was helpful enough for you to make your decision.
However, if you are still doubtful, just go for it; either you will end up reading it or leave it halfway, no big deal.
Have you already read this book? Share your views in the comments below!