The Odd Thomas novels are a series of supernatural mysteries written by the internationally acclaimed author Dean Koontz.
The books follow the journey of a young man named Odd, a small-town fry cook with the supernatural ability to see and communicate with the deceased.
Each of his series takes readers on a new, spine-tingling adventure as Odd comes head to head with evil forces from both the land of the living and the land of the dead.
So, if you love a good mystery story with a paranormal twist, you'll love Dean Koontz's Odd Thomas series.
In this post, we'll explore the series from start to finish. I'll guide you through the perfect reading order and give you a summary of each book so that you can get started on your Odd Thomas adventures right away.
But first, let's learn a little more about the man behind the books.
Who is Dean Koontz?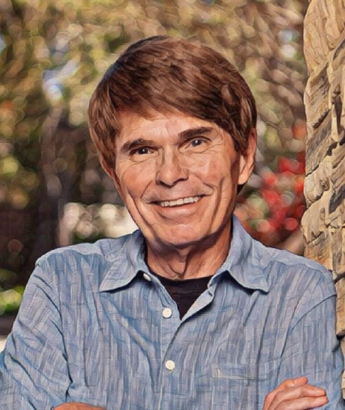 Dean Koontz is one of the most recognized names in modern literature. His number-one New York Times Bestselling books have captivated readers for decades, and his work has sold more than 450 million copies around the globe.
But before becoming the iconic author he is today, he spent his childhood in Pennsylvania, where his abusive, alcoholic father raised him.
The violent memories of his youth inspired much of his later writing and gave him the courage and drive to strive for success.
And even back then, Koontz was determined to make something of himself despite his tumultuous life. He always had a flair for storytelling. During his senior year at college, he won the first fiction prize in an Atlantic Monthly magazine competition.
After graduating a year later, he worked as a high school English teacher. During his spare time, he began penning his first novel- Star Quest.
It's a sci-fi story set in a fictional universe of interplanetary warfare. The book was published in 1968, and after its release, Koontz went on to write several more science fiction novels. However, he soon switched gears and began penning the suspense and horror fiction that would eventually make him famous.
Dean Koontz began to amass a loyal fan base, and for the next ten years, he could quit his day job and write full-time. But it wasn't until 1980 that his true breakthrough novel, Whispers, made him a household name.
Since then, he has gone on to become one of the most lauded and prolific writers of his time. He's been known to publish as many as eight books yearly. Many of these novels are written under his name. But he also uses multiple pseudonyms, including Deanna Dwyer, K. R. Dwyer, Brian Coffey, and Aaron Wolfe, to name a few.
Dean Koontz has reached number one on The New York Times Best Seller list multiple times. And even today, more than 50 years after his career began, this iconic author still produces classic works of horror, science fiction, and suspense.
He lives with his wife Gerda in California, where many of his novels, including the Odd Thomas series, are set.
The Complete List of Odd Thomas Books in Order
| Sr. No | Title | Publication Date | Print Length | Publisher | Where to Buy |
| --- | --- | --- | --- | --- | --- |
| 1 | Odd Thomas | August 29, 2006 | 400 pages | Bantam | Amazon |
| 2 | Forever Odd | November 27, 2007 | 352 pages | Bantam | Amazon |
| 3 | Brother Odd | October 28, 2008 | 384 pages | Bantam | Amazon |
| 4 | Odd Hours | June 1, 2011 | 416 pages | Harper | Amazon |
| 5 | Odd Apocalypse | July 31, 2012 | 368 pages | Bantam | Amazon |
| 6 | Deeply Odd | May 27, 2014 | 464 pages | Bantam | Amazon |
| 7 | Saint Odd | November 3, 2015 | 480 pages | Bantam | Amazon |
| 8 | In Odd We Trust | June 24, 2008 | 224 pages | Del Rey | Amazon |
| 9 | Odd Is on Our Side | October 5, 2010 | 186 pages | Del Rey | Amazon |
| 10 | House of Odd | March 20, 2012 | 224 pages | Del Rey | Amazon |
The Odd Thomas Books in Reading and Publication Order
By day, Odd Thomas is a simple fry cook working in a breakfast joint in the small fictional town of Pico Mundo.
But when he's not at work, he's out solving mysteries and battling evil alongside his girlfriend, Stormy Llewellyn.
Odd has always had the unusual ability to see and communicate with those who have already crossed over. But Odd can also see more sinister forces, such as the bodachs. These shadowy figures linger around unknowing people and invoke the spirit of death.
And so, to keep himself sane, Odd has fought hard to maintain a simple life. He avoids crowds at all costs, works in an unassuming job, and keeps his extraordinary abilities a closely guarded secret.
But despite his longing for simplicity, Odd is often drawn into dark and dangerous underworlds where the normal rules of society no longer apply.
There are seven main novels in the Odd Thomas series. It's best to follow the publication order listed below for first-time readers.
1. Odd Thomas (2003)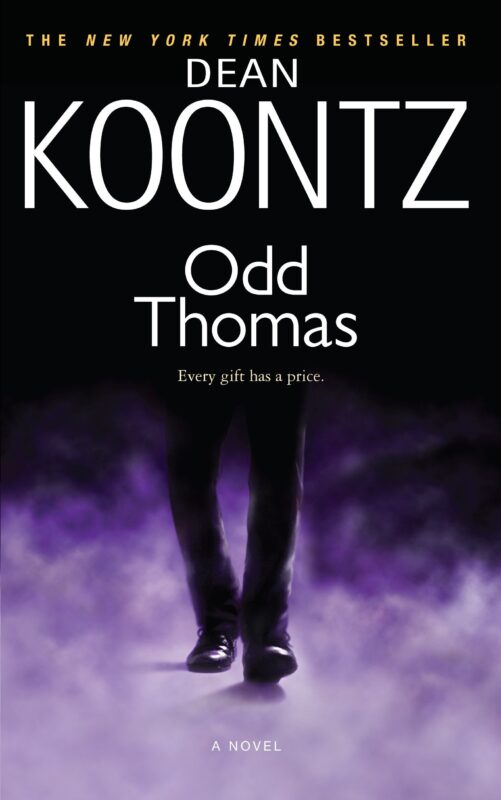 Odd Thomas enjoyed the quiet life as an unassuming fry cook at the Pico Mundo Grill.
But then, he and his beautiful girlfriend, Stormy Llewellyn were thrust into a sinister world of evil.
Something dark has descended into the desert town of Pico Mundo, and it's arrived in the form of a suspicious-looking character who Odd has nicknamed 'Fungus Man.'
Fungus man has an unusually large number of bodachs lingering around him. Odd knows it can only mean one thing. Where bodachs are present, death isn't far behind.
Now, Odd must use his supernatural powers of intuition to uncover the truth about this mysterious man and stop a terrifying plot to unleash unprecedented bloodshed.
2. Forever Odd (2005)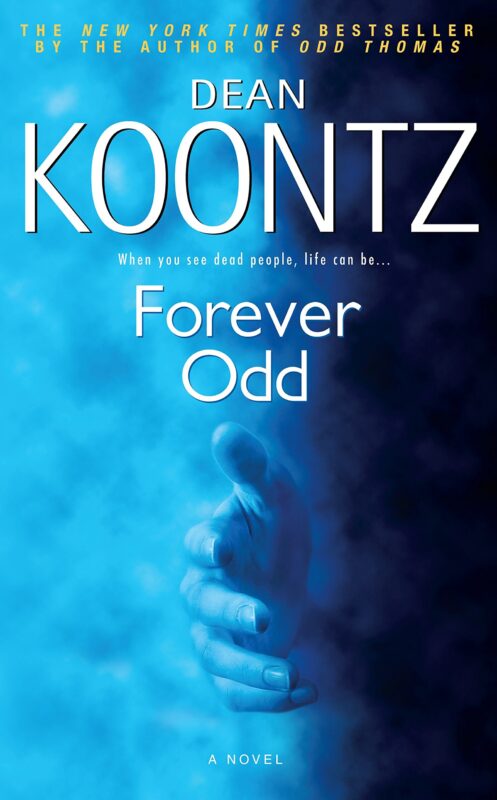 Odd Thomas is trying his best to live an ordinary life in the small town of Pico Mundo. But when the dead ask for help, he feels obligated to step in and act on their behalf.
So, when his childhood friend Danny vanishes into thin air and Danny's stepfather is brutally killed, Odd knows he's duty-bound to assist.
His investigations lead him deep inside an abandoned hotel, where he finds Danny held captive, strapped to a live bomb.
But Odd realizes a little too late that his friend's kidnapping is a clever trap to ensnare him. And now, he's walked right into it.
3. Brother Odd (2006)
It's been seven months since Odd's terrifying brush with death. Since then, he's been laying low at St. Bartholomew's Abbey, hoping to find peace and understanding.
But now, it seems that darkness has followed him once again. A bodach is roaming the halls of the abbey, and it can only mean one thing.
So, when one of the monks vanishes into thin air, Odd knows he must find out the truth. But if he doesn't act fast, the truth will seek him out and destroy him first.
4. Odd Hours (2008)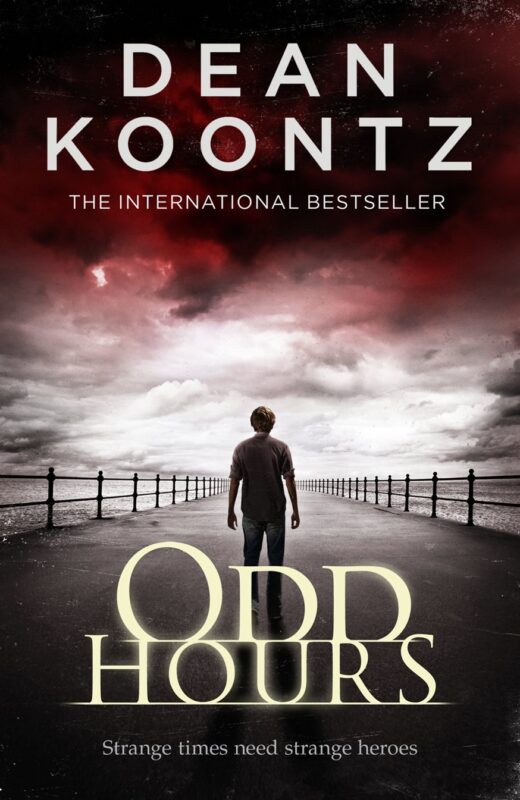 Odd's supernatural intuition has drawn him to the small coastal town of Magic Beach. He knows he's meant to be here. But he's yet to figure out why. So, in the meantime, he takes a job working for an aging Hollywood actor with more demons than even Odd has had the pleasure of meeting.
But deep inside him, Odd can feel the presence of evil. And now, it's rising in a rippling wave of dread. By night, he dreams of a crimson tide, and he knows that his terrifying destiny will soon be revealed.
5. Odd Apocalypse (2012)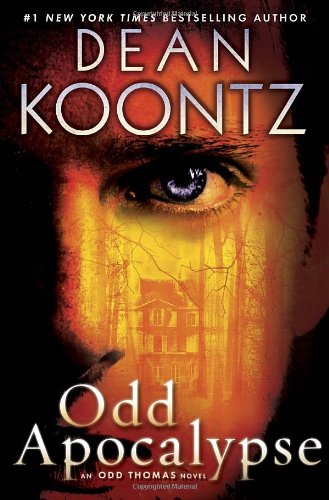 Odd Thomas and his charming companion Annamaria are guests at the sprawling Roseland estate.
Roseland is a pristine haven from the outside world, owned by a reclusive billionaire mogul and staffed by his faithful servants. Odd and Annamaria can recuperate in this place after their recent harrowing ordeal.
But what looks like heaven could turn out to be hell. Sinister secrets are hidden within the towering walls of the estate. And now, Odd must unravel a brand new mystery before it unravels him first.
6. Deeply Odd (2013)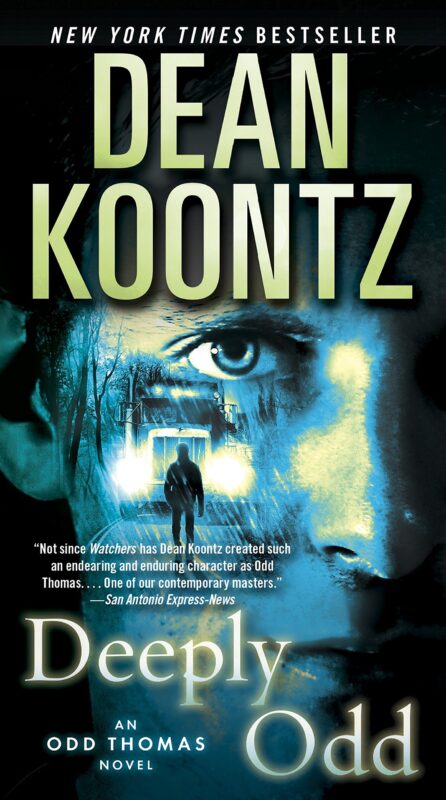 Odd finds himself face to face with a demented pistol-wielding truck driver. And amid the violent encounter, he experiences a harrowing vision.
In terrifying detail, he sees three innocent children being torched alive by a masked man wearing a red suit.
Odd knows for certain that the man in the mask is the man behind the wheel of the truck. And the horrifying vision he just experienced is a foreboding of future events.
So, despite the dangers that await him, he has no choice but to track the trucker down and enter a showdown with evil. Will he manage to save the lives of three innocents? Or will Odd be the next sacrificial lamb on the altar of darkness?
7. Saint Odd (2015)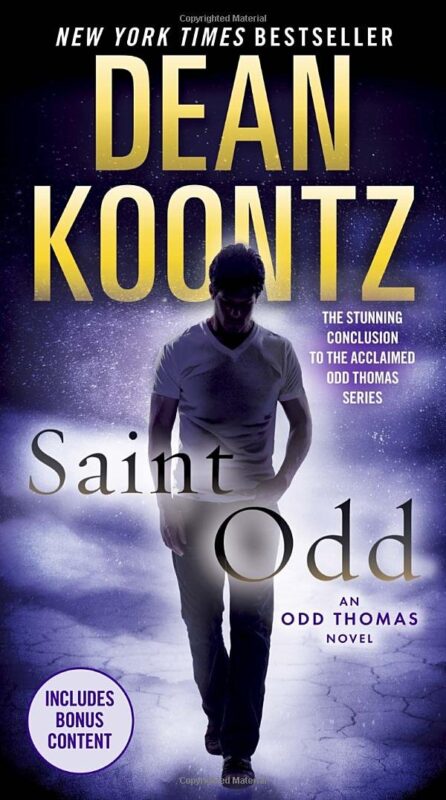 Odd Thomas's final adventure takes this heroic California fry cook back to where it all began; the quaint little town of Pico Mundo, California.
But after witnessing so much death and destruction, he's no longer the man he once was. The memory of his true love, Stormy Llewellyn, still haunts these streets and his broken heart. And as he mourns her loss all over again, his old enemies are creeping out of the crevices, ready for one last showdown.
The Odd Thomas Graphic Novels
Alongside the abovementioned novels, Dean Koontz has also published three graphic novels that act as prequels to the main series.
1. In Odd We Trust (2008)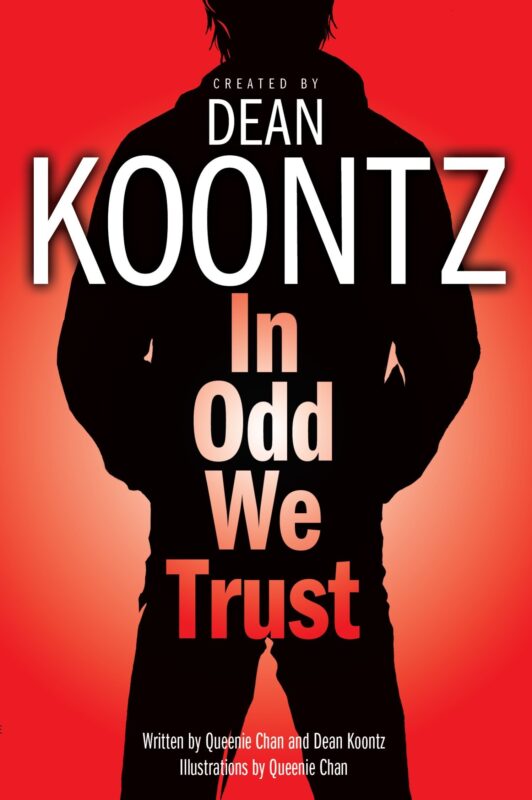 Long before his harrowing adventures as a superhuman hero, Odd Thomas was a regular nineteen-year-old kid working in the kitchen of a local diner. But all that time, he was hiding a remarkable gift.
To Odd, being able to communicate with the spirits of the deceased is nothing to write home about. But the residents of Pico Mundo need to learn that their favorite pancake chef isn't just serving delicious breakfasts. He's also serving up justice for the dead.
2. Odd Is on Our Side (2010)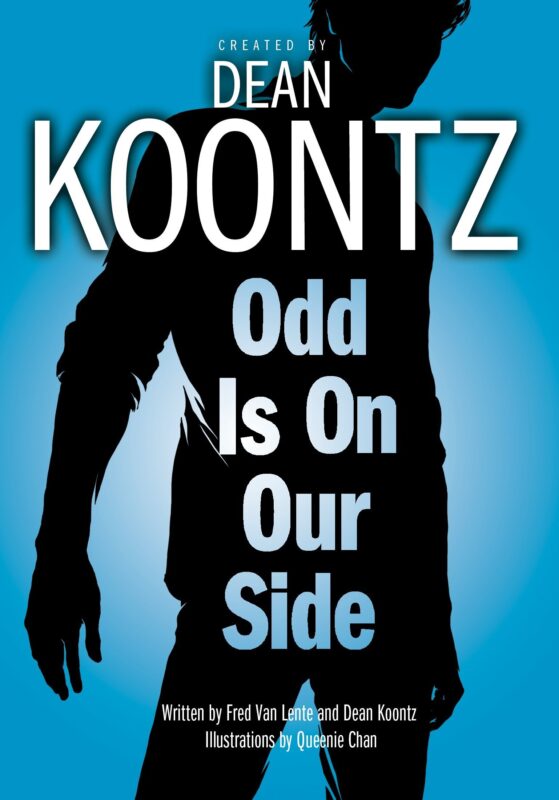 The small town of Pico Mundo, California, is gearing up for its annual Halloween celebrations. But young fry cook Odd Thomas can't shake the feeling that something sinister is afoot.
Real ghouls are on the prowl among all the tacky and ghostly decorations, and he can see them with his own eyes.
Frightening omens and unnerving visions lead him to a remote barn, where devilish masked men stand guard.
And now, he's about to discover just how terrifying All Hallows Eve can be.
3. House of Odd (2012)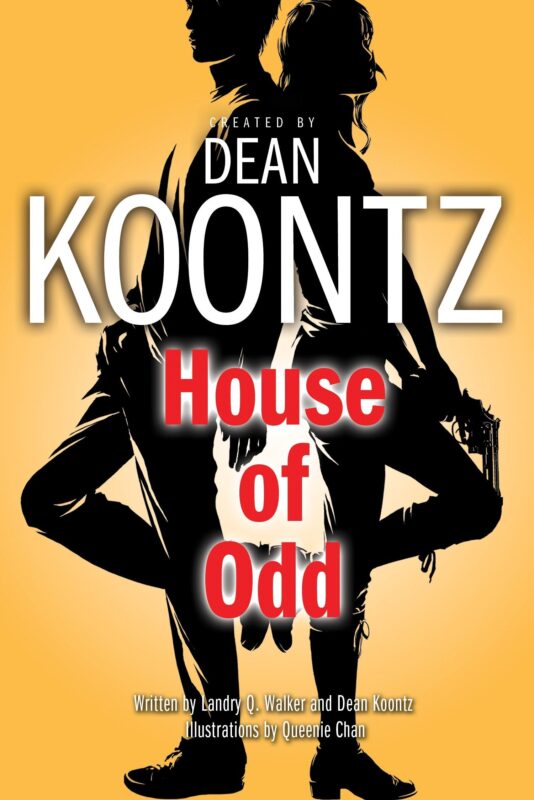 When ex-Hollywood producer Nedra Nolan purchased her crumbling mansion in Pico Mundo, she planned to turn this fixer-upper into her dream home.
But her dreams have quickly become a nightmare, as every one of her contractors has fled the building, claiming it to be haunted.
So, with nowhere left to turn, Nedra seeks the help of a local paranormal expert, Odd Thomas, to scare away the lost souls.
Conclusion
Odd Thomas is one of Dean Koontz's most extraordinary and endearing characters, and his spine-tingling adventures into the underworld have gripped readers since the first book was published in 2003.
If you enjoyed the Odd Thomas series, check out Dean Koontz's other work. He has more than 130 page-turning reads to explore, and you can find them all right here in our handy author guide.
And in the meantime, I'd love to hear your thoughts on the Odd Thomas books. So please, drop me a comment in the box below!