"If we were all on trial for our thoughts, we would all be hanged."
This is how the incredible Margaret Atwood highlighted the randomness, and sometimes cruelty, of the human mind.
Alias Grace, from which this quote was taken, isn't but a humble part of Atwood's huge career. The Handmaid's Tale, The Blind Assassin, and Cat's Eye are probably what she's most famous for.
How did she manage to turn like this? What was her childhood like? And what are her most famous works? That's what I'll answer in Margaret Atwood's biography.
Margaret Atwood as a Child
Margaret Atwood was born in 1939 in Ontario, Canada. Her father, Carl Atwood, was an entomologist. Her mother, Margaret Dorothy, used to work as a nutritionist.
Since her father had to travel a lot for work, Margaret didn't go to school until she was 12 years old. Instead, she was home-schooled by her mother. Because she only had 2 siblings, this turned out quite well. She started writing novels and poems when she was only 6!
Education
It wasn't until she turned 16 that she realized she wanted to pursue writing as a profession. As a result, she enrolled in Victoria College at the University of Toronto. By 1961, she graduated with a Bachelor of Arts in English and minors in philosophy and French.
During her years in college, she engaged in a lot of activities to satisfy her love for writing. The most notable achievement was the several articles and poems she wrote for the Acta Victoriana, the oldest continuous university publication in Canada.
Expectedly, the exceptional professors that were in the college at this time helped in shaping Atwood's mentality. Seemingly, the most prominent name was Northrop Frye.
If you haven't heard about him, it's enough to say that he participated in developing today's literary criticism with his book "Anatomy of Criticism."
Graduate Studies
Right after she graduated, Atwood enrolled in Radcliffe College of Harvard University. She successfully got a master's degree in the first year. Then, she was interested in pursuing a Ph.D., but she didn't finish her thesis.
Career Timeline
Atwood's life was full of amazing accomplishments dispersed around her whole career. To keep this biography organized, I'll review it based on decades.
The '60s
Atwood was showing incredibly promising performance in college. With the encouragement of her professors, she wrote her first poetry book titled "Double Persephone" which won the E.J. Pratt Medal.
Later in that decade, she began lecturing English and literature in different universities. From 1964 to 1965, she was hired at the University of British Columbia.
Then, she moved to Montreal to work at Sir George Williams University from 1967 to 1968. She spent the last year of that decade teaching at the University of Alberta.
Atwood successfully published her first novel "The Edible Woman" in that period. It told the story of a young woman who decided to stop eating to defy gender stereotypes. Naturally, this was the cornerstone in the feminist direction perceived in a lot of Atwood's works.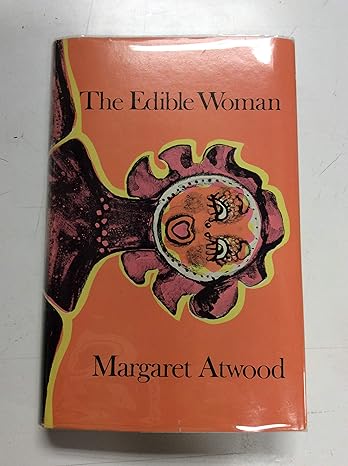 The '70s
Atwood's second novel, "Surfacing", was released in 1972. Again, she investigated the rising feminist concerns by telling the story of a marginalized woman searching for her missing father.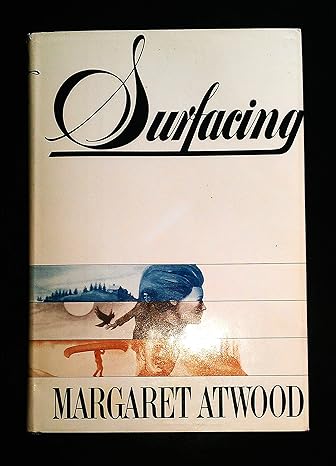 By 1976, she published "The Lady Oracle", her third novel. Although it discussed important concepts like body shaming and blackmail, it maintained a fun and light structure.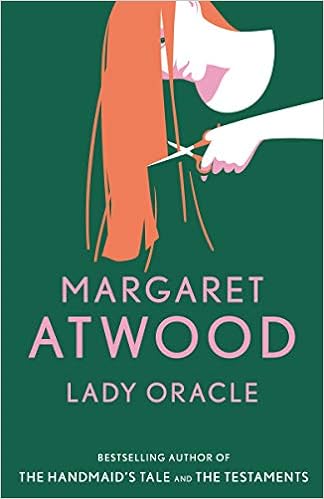 In 1979, she released "Life Before Man". This harshly-titled novel is one of her most dramatic works that explored toxic relations and affairs.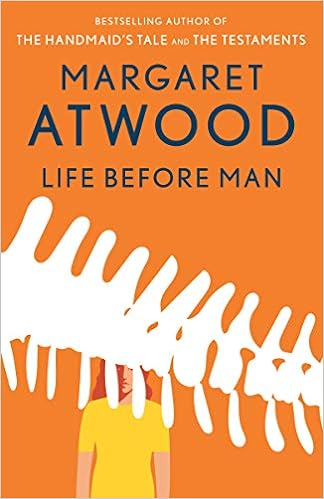 On the other extreme, Atwood focused more on poetry. In this decade, she released the following collections:
The '80s
By the end of the '70s, Atwood was already well-known as an accomplished writer. In fact, Maclean's, a famous Canadian magazine, described her as "Canada's most gossiped-about writer." Expectedly, this paved the way for more and more success.
The first novel of this decade was "Bodily Harm" in 1981. It was a well-written piece that identified how awful emotional addiction can be, especially for women.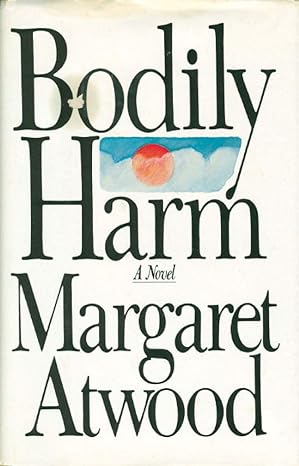 By 1985, she finished her most famous piece, "The Handmaid's Tale." The public praised how she highlighted the oppression against women by highlighting them as breeding properties. As you might already know, it was recently adopted by Hulu in a series holding the same name.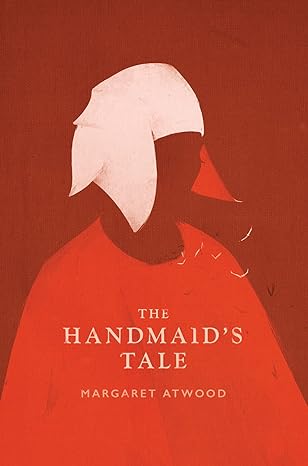 The last novel of that decade was "Cat's Eye", released in 1988. It was yet another remark on feminism, with special stress on childhood bullying.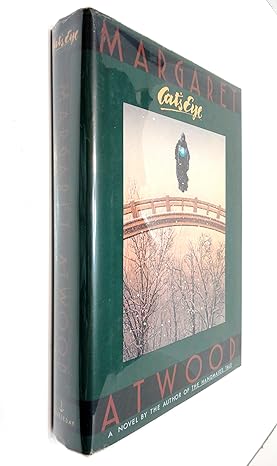 As she gained more popularity, Atwood began to distance herself from teaching. In a 1989 interview, she stated, "Success for me meant no longer having to teach at university." Her last job was at NYU in 1986.
The '90s
Without an apparent cause, this decade wasn't the strongest in Atwood's career. Unlike the previous years, she sufficed by releasing two novels.
Atwood began this decade with "The Robber Bride" in 1993. Personally, I think this is among her weakest creations. She used rather vague concepts to tell a story of a female protagonist that was also a sociopathic man-eater.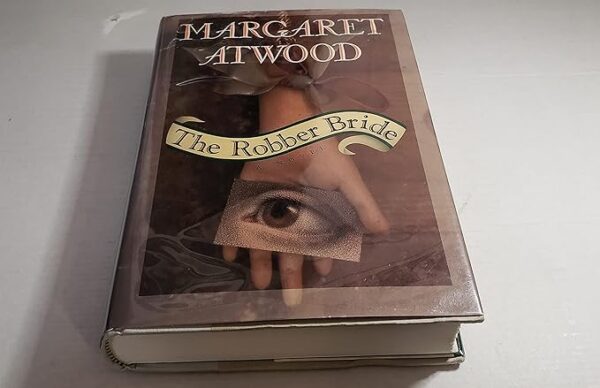 Thankfully, she restored her brilliance in 1996 by "Alias Grace." This novel is surprisingly based on the true story of a woman who supposedly murdered her employer alongside his mistress.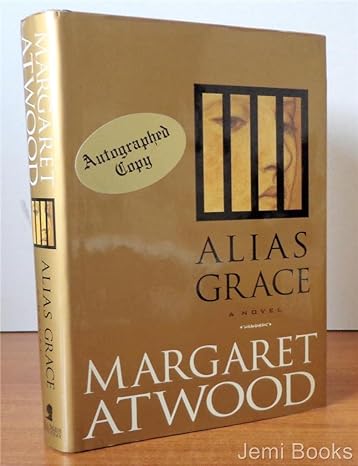 Although it was the first time writing a mystery, she absolutely did a good job. It'll play around with your expectations until you can't know what's true and what's not towards the end.
The 2000s
Atwood started the new century with one of her most acclaimed works, "The Blind Assassin." If you haven't read it yet, I highly recommend doing so.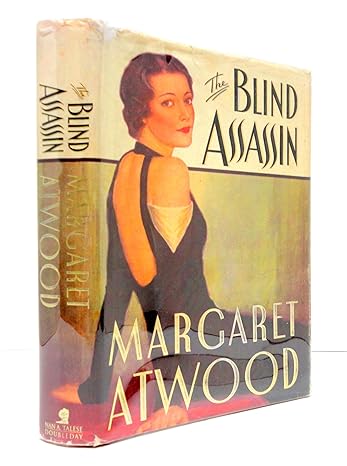 You'll be amazed by the astonishing structural complexity it presents. As its events untangle, you'll realize how you've been masterfully deceived throughout the whole novel. It's enough to say that it won the Booker Prize and the Hammett Prize in the same year of its release.
By 2001, she was deservingly included in Canada's Walk of Fame as the first novelist and poet.
Atwood's Unique Trilogy
Atwood began working on her famous trilogy "MaddAddam" in that period.
By 2003, she released "Oryx and Crake," the first novel in that series. It was an absolutely interesting foretelling of a dystopian future where the elite is kept in gated compounds away from the messed up society.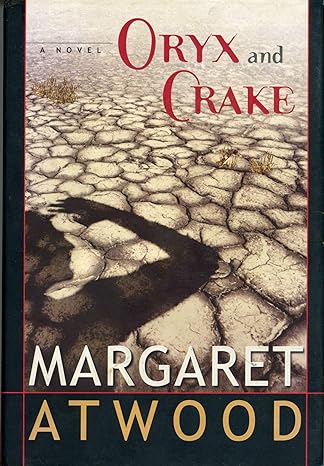 Some critics say that Atwood didn't actually plan for a sequel, let alone a whole trilogy. They argued that the "Oryx and Crake" didn't have any loose ends.
However, Atwood didn't have the chance to properly explore the fine details of her dystopian future. And that's what "The Year of the Flood" came to do. It tells the religious, cultural, and societal aspects that eventually led to the catastrophe.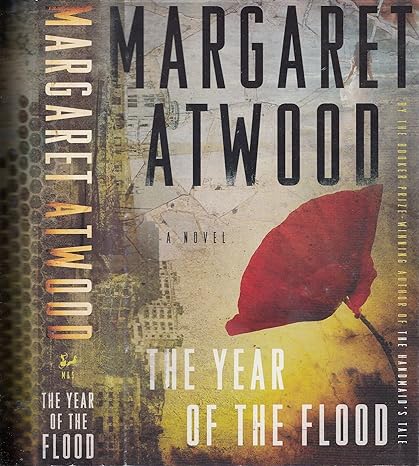 The last novel came in 2013, holding the same name as the whole trilogy. The "MaddAddam" came to tie any loose ends presented in the previous novels. It follows the surviving humans in their trials to rebuild the civilization that was wiped out by the catastrophe.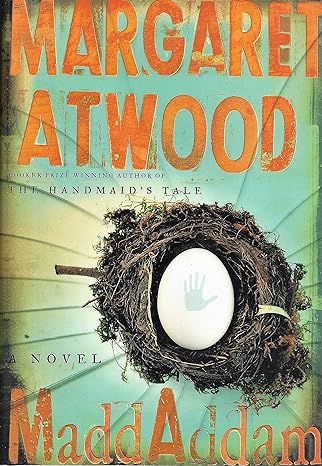 Later, she surprisingly said,
"It [MaddAddam] does not include any technologies or bio-beings that do not already exist, are not under construction or are not possible in theory."
As you can see, Atwood indirectly predicts that her fiction novel might actually become a reality.
The LongPen: A Technological Marvel
Upon the huge success of the "Oryx and Crake," Atwood was busy traveling to hundreds of book signing events. She began thinking about a solution that would be less tiring but equally efficient.
With her excellent fictional background, she conceptualized the idea of a robot that can be remotely controlled to sign in ink.
In 2006, the idea was officially debuted as LongPen. The technology also allowed for a live video interaction between the writer and fans.
Later on, Atwood continued developing this idea under a company that was later known as Syngrafii. Nowadays, it offers a multitude of innovative writing and signing solutions.
Other Works
In the same decade, Atwood presented her one and only non-fiction book. The "Payback" delivered several eye-opening facts about the nature of the debt and the negative aspects of wealth.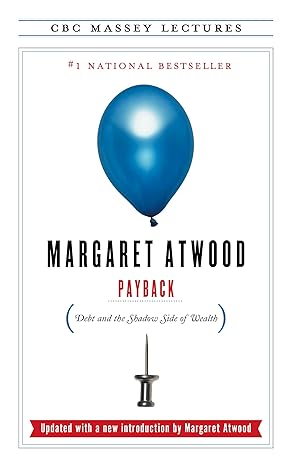 In 2008, Atwood did something quite unique in her career. She accepted a commission from the City Opera of Vancouver to write a chamber opera. "Pauline" depicted the final days of the historical Canadian writer Pauline Johnson.
The 2010s
By 2010, Atwood was 70 years old. To be honest, I thought this era won't be her best. Luckily, she proved me wrong.
In 2016, she wrote "Hag-Seed" as a retelling for "The Tempest", one of Shakespeare's famous creations. If you're unfamiliar, this was a part of the Hogarth Shakespeare series. I strongly recommend adding it to your reading list if you haven't already.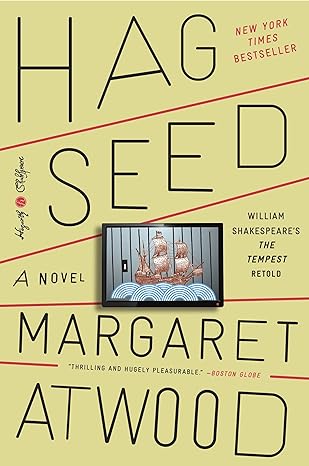 Recently, Atwood released "The Testaments" as a sequel to her gem "The Handmaid's Tale." Although it didn't receive the same positive feedback, it's an interesting novel with multiple digs in today's American society.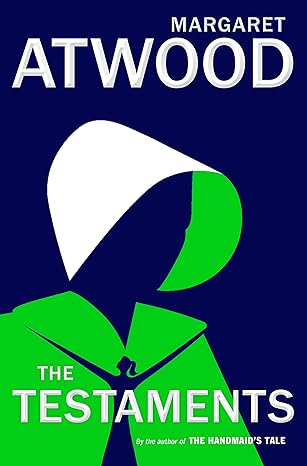 The Future Library Project: A 100-Year-Old Novel
The "Future Library" project aims to collect an original work from a renowned writer every year. All these works won't be revealed to the public before 2114!
In 2015, Atwood was the first contributor with a novel titled "Scribbler Moon." No one knows what it talks about yet.
In an interview with the Guardian, Atwood explained, "There's something magical about it [Scribbler Moon]. It's like 'Sleeping Beauty'. The texts are going to slumber for 100 years and then they'll wake up, come to life again."
It's worth mentioning that this project includes other great names like David Mitchell, author of "Cloud Atlas", and Karl Knausgård, author of "My Struggle."
Atwood's Comic Book
In 2016, Atwood surprised her fans by working on a graphic novel titled "Angel Catbird." Johnnie Christmas was the illustrator and a co-author simultaneously.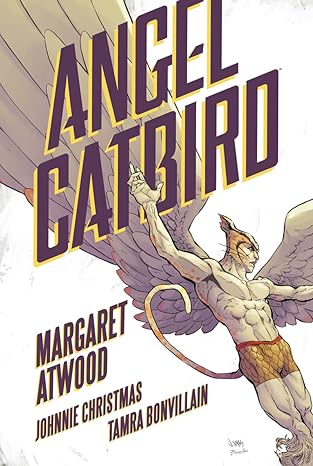 This novel tells the story of a scientist who was accidentally mutated to have the body of a bird and a cat. Although the concept might seem original, I think it was rather bland.
The dialogues were pretty formulaic and dull. Then again, it would be an interesting read for Atwood's loyal readers.
Margaret Atwood: The Queen of Realistic Fiction
I'll be honest, fiction isn't my favorite genre. I appreciate creativity, but some writers take it too far that it becomes impossible to grasp. If you're like me, you'll definitely enjoy the work of Atwood. According to her, almost all of her fictional novels are based on real concepts.
In an interview about her mega-hit "The Handmaid's Tale," she was asked about how it can be so relatable in the current era. Atwood replied that the 35-year-old novel was never meant to be prophetic.
But the resemblance is inevitably achieved through her realistic fiction process.
"There's a precedent in real life for everything in the book," she says. "I decided not to put anything in that somebody somewhere hadn't already done."
It was dazzling to learn that she followed the same method in her graphic novel. "It's not that I imagine them," she explains. " it's that I notice that people are working on them and I take it a few steps further down the road. So it doesn't come out of nowhere, it comes out of real life."
Awards and Honorary Degrees
Throughout her life, Atwood reaped the results of her incredible work with dozens of awards and honorary degrees. To name a few:
Governor General's Award, 1966, 1985
Nebula Award, 1986
Arthur C. Clarke Award, 1987
University of Oxford honorary degree, 1998
Booker Prize, 2000, 2019
University of Cambridge honorary degree, 2001
Harvard University honorary degree, 2004
Université de la Sorbonne Nouvelle honorary degree, 2005
Queen Elizabeth II Diamond Jubilee Medal, 2012
Franz Kafka Prize, 2017
To Sum Up
Margaret Atwood's biography reveals that she worked incredibly hard to reach her current fame. She began her journey when she was 6 years old by writing a bunch of novels and poems. Although she was home-schooled, she took things seriously until she enrolled at the University of Toronto.
Out of all her works, "The Handmaid's Tale" was the most successful. That's why she wrote a sequel titled "The Testaments." Both books became famous for how well they describe the current American society.
Contrary to the common belief, Atwood wasn't just a fiction writer. The "Payback" is perhaps her most famous non-fiction book. Additionally, she was behind the innovative LongPen: a robot that any writer can remotely control at international signing parties.