Julia Spencer-Fleming is the best-selling American mystery author behind the critically acclaimed Clare Fergusson and Russ Van Alstyne series.
Her debut book, "In the Bleak Midwinter," hit the shelves in 2002 and immediately landed her the Agatha Award for Best First Novel. And in the years that followed, she's had repeated success with every book she's published.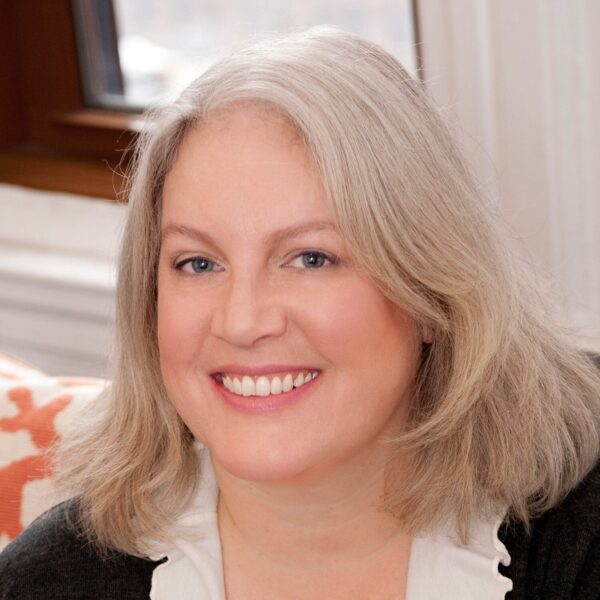 These days, this talented author is one of the most beloved mystery writers in America. Her work continues to make the New York Times Bestsellers list and captivate readers around the globe.
So, if you love intricate storylines, multidimensional characters, and edge-of-your-seat plot twists, you're bound to enjoy Julia Spencer Fleming's work.
Julia Spencer Fleming's Books in Order
Julia Spencer-Fleming has published nine novels in the Clare Fergusson and Russ Van Alstyne series.
In this post, I'll list all the author's books in reading and publication order. I'll also include a short plot summary of each so you can start your reading adventure immediately.
The Clare Fergusson and Russ Van Alstyne Mystery Books
This acclaimed series follows the story of an Episcopal priest named Reverend Clare Fergusson and a Police Chief named Russ Van Alstyne. They live in Millers Kill in upstate New York.
Russ is a no-nonsense law enforcement officer with a complicated past. Clare is an ex-army woman torn between her duty as a priest and her commitment to helping Russ solve the complex cases he investigates. This formidable duo works together to bring down some of upstate New York's most dangerous criminals and make the streets safer.
At the start of the series, Clare and Russ are strangers who become friends and allies. But their relationship develops into something more than platonic.
Both characters have a solid moral compass, and with Russ bound by duty to his faithful wife and Clare bound by her oath to God, it seems there is no hope for these star-crossed lovers. But, fate has other plans, and as the series progresses, they finally get their chance at happiness together.
The Clare Fergusson and Russ Van Alstyne Mystery Books in Reading and Publication Order
Each novel in the Clare Fergusson and Russ Van Alstyne series tells a different story, but the characters' lives evolve and intertwine from book to book. To get the most out of the series, follow the publication order below.
1. In the Bleak Midwinter (2002)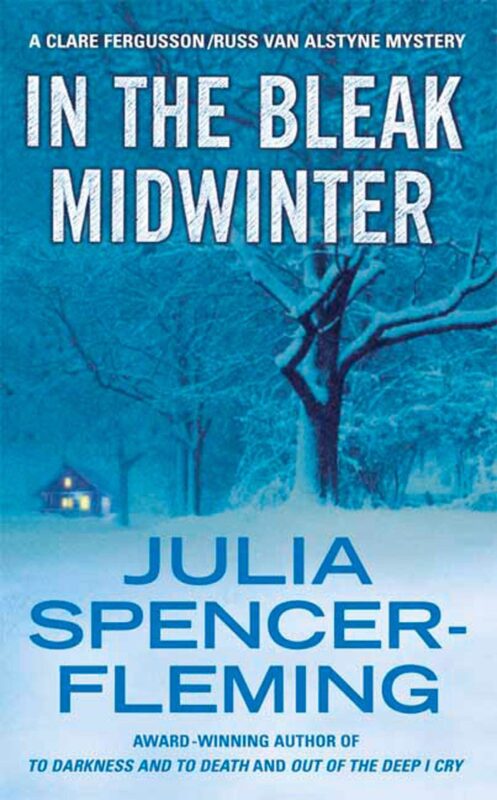 When newly ordained Episcopal priest, Clare Fergusson, arrives in the small town of Millers Kill, she has her work cut out to prove herself to the locals, especially to the town's straight-talking police chief, Russ Van Alstyne.
But when a newborn baby is abandoned on the steps of Clare's church, she's suddenly drawn into an investigation that propels her closer to Van Alstyne than she could ever have imagined.
This mismatched pair must pool their skills and resources to find the baby's mother. But this seemingly simple case is about to take on a murderous twist.
2. A Fountain Filled with Blood (2003)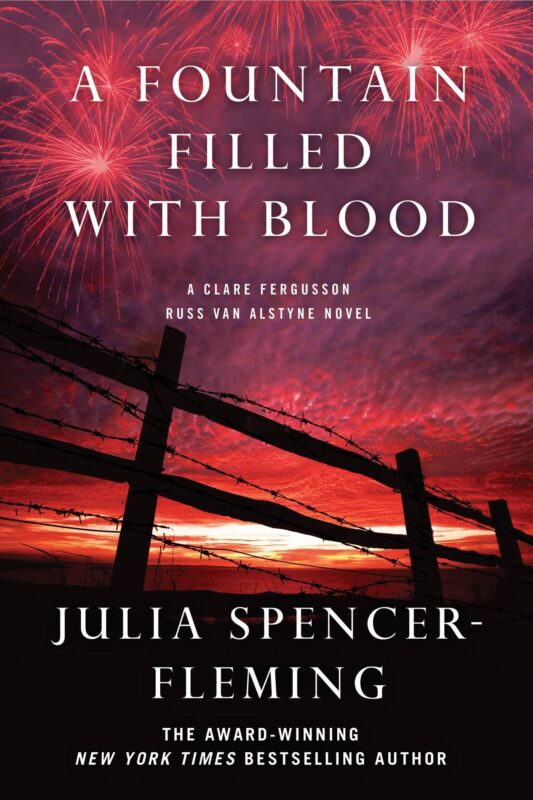 The sleepy community of Millers Kill is left shell-shocked after a spate of violent attacks over the fourth of July weekend. And so, Clare Fergusson steps in to help her new friend, police chief Russ Van Alstyne, to find the perpetrator.
But the violence escalates to all-out murder when a developer working on a new upscale spa is killed. So, Clare and Russ join forces to track down the mystery assassin before another victim falls.
3. Out of the Deep I Cry (2004)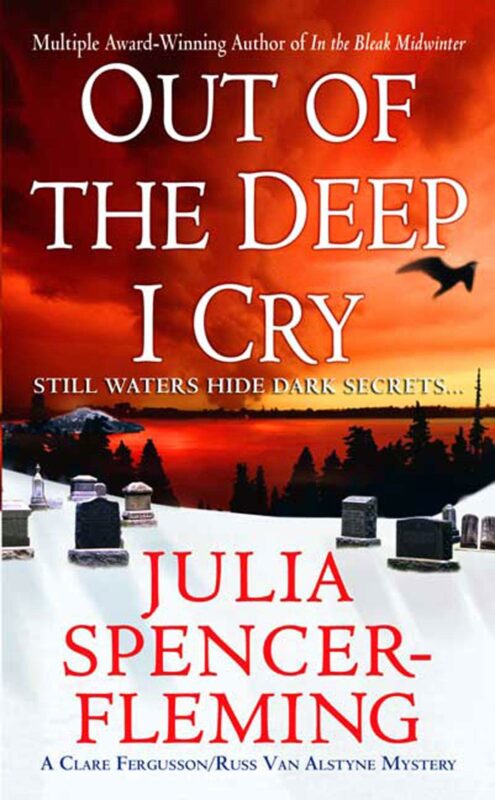 Almost a century ago, Jonathan Ketchem disappeared from his home in Miller's Kill without a trace. The police, and his wife Jane, searched high and low for him, but he was never found.
Now, all these years later, someone else has vanished from this small, tight-knit community; a doctor working for the same clinic that bears Ketchem's name.
And so, Reverend Clare Fergusson joins police chief Russ Van Alstyne to track the doctor down. But their investigations are about to lead them down a terrifying trail into the forgotten past, where dangerous secrets remain buried.
4. To Darkness and to Death (2005)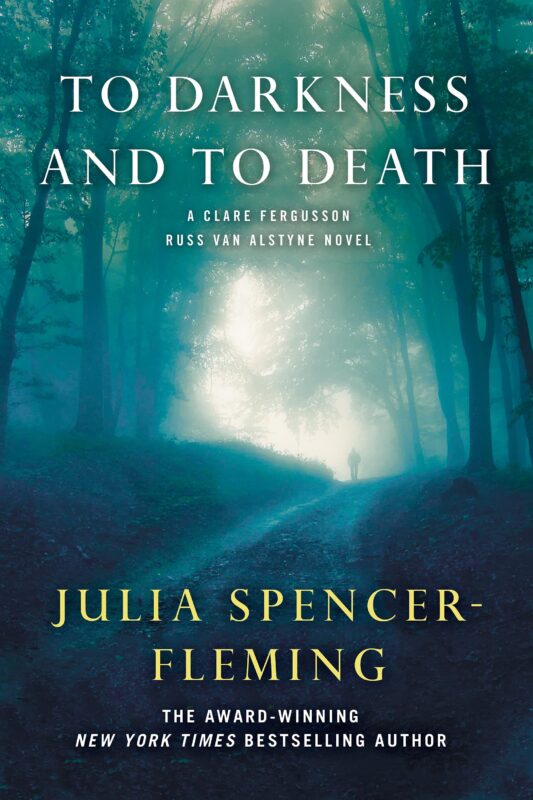 Before Clare Fergusson became a small-town reverend, she was a specially trained Army helicopter pilot. So, when she receives an urgent phone call asking her to join an emergency search and rescue operation, she jumps at the chance to use her survival skills to save someone in need.
But her brave attempt to help puts her before her greatest temptation, police chief Russ Van Alstyne. This crime-solving duo must work together to uncover the truth about a missing woman's whereabouts and avoid giving in to their secret desires.
5. All Mortal Flesh (2006)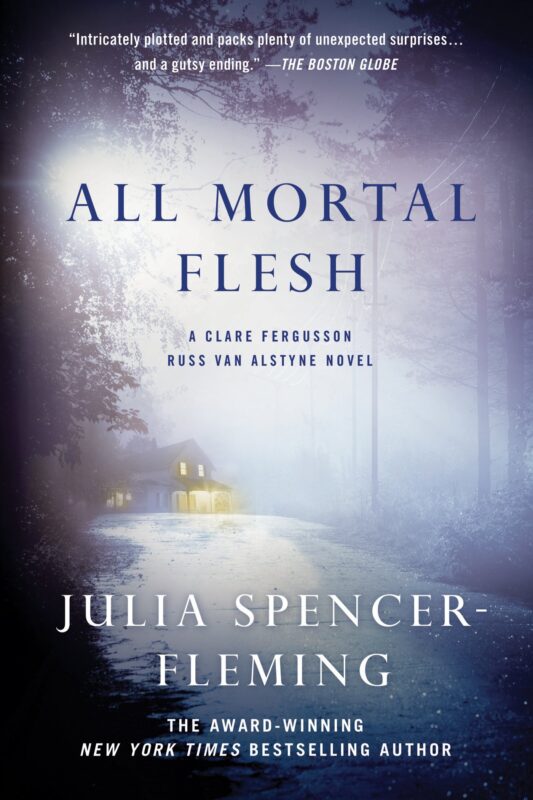 Ever since Russ Van Alstyne first met Clare Fergusson in an emergency room on a cold, dark December night, an unspoken attraction had been burning brighter and fiercer by the day.
And in a small, tight-knit community like Millers Kill, there's no such thing as secrets, and everyone can see the chemistry between the local police chief and the Episcopal priest.
So, when Russ's wife turns him out on the street, he tries to keep a low profile and avoid becoming the subject of any more small-town gossip. But then, his wife turns up dead, and suddenly, he's suspect number one.
6. I Shall Not Want (2008)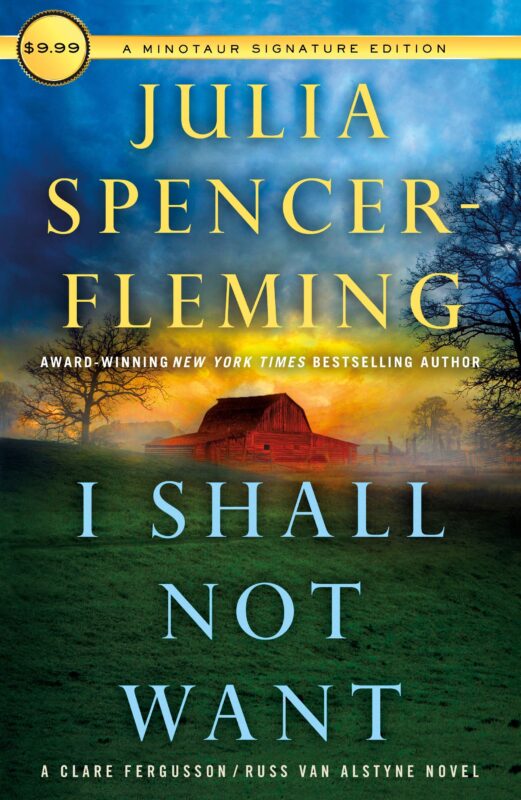 Russ Van Alstyne keeps himself busy at work, trying to push away his grief at losing his wife and the woman he truly loves.
Meanwhile, Clare Fergusson denies her heartbreak as she tries to do the moral thing and distance herself from Russ.
But when gunshot wounds murder a string of innocent victims to the head, Clare and Russ are thrust back together again on a frantic chase for a serial killer.
7. One Was a Soldier (2011)
Clare is doing her best to help a group of veterans to readjust to civilian life after serving in the war in Iraq. But when one of the men dies in mysterious circumstances, Clare's hard-earned relationship with Russ is jeopardized.
Russ believes the veteran's death is a suicide, but Clare thinks otherwise. She is convinced Russ's wrong, and she won't let it rest until she finds the truth and brings the killer to justice.
8. Through the Evil Days (2013)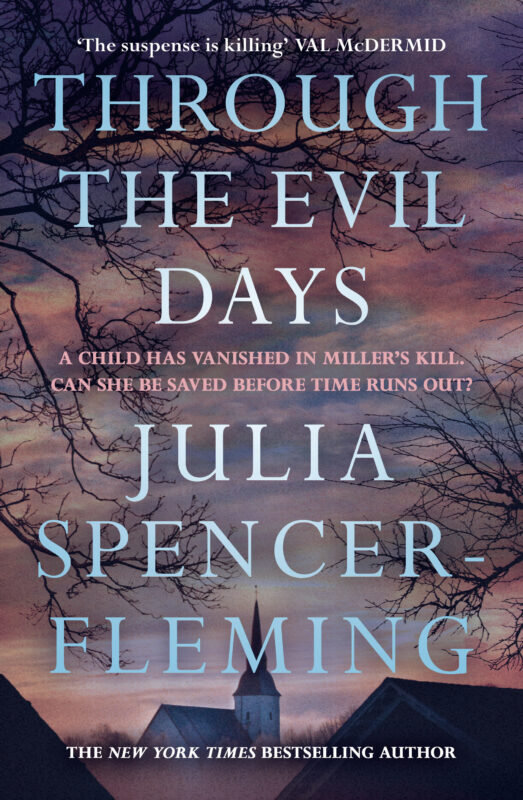 Clare Fergusson and Russ van Alstyne have finally tied the knot, and now, they can live together in marital bliss. But their honeymoon period doesn't last long as they get drawn into another chilling murder investigation.
A local couple was found burnt to death inside their farmhouse, and the only survivor, their young foster daughter, Mikayla, has disappeared into thin air.
Now, it's a race against time for Clare and Russ to find Mikayla, who is still recovering from major surgery and needs regular, lifesaving medication; otherwise, she'll die.
9. Hid From Our Eyes (2020)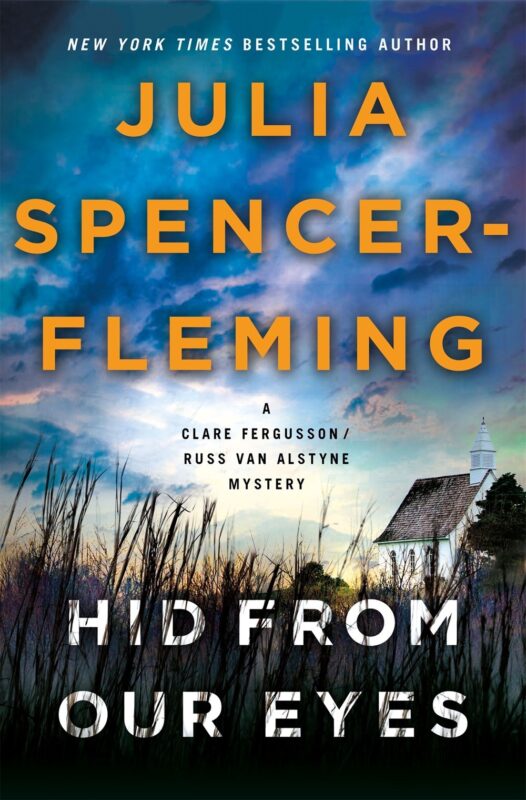 More than twenty years ago, a young woman was found dead in mysterious circumstances, and the prime suspect was Russ Van Alstyne. But with no solid evidence to go on, Russ was never charged.
Now, two decades later, Russ is a full-fledged police chief, and he now finds another young woman's death remains. The victim died under the same circumstances as the earlier crime. Russ reopens the case to find the true killer finally. As he reinvestigates, he revisits his old wounds from the past.
The pressure is also on him to solve the old unsolved murder mystery before someone takes over the case.
Conclusion
Julia Spencer-Fleming's books are a captivating blend of mystery, intrigue, and suspense set against traditional, small-town American life. So, if you're a murder mystery fan looking for new book recommendations, you can't go wrong with Spencer-Fleming's Clare Fergusson and Russ Van Alstyne series.
Are you already a fan of this much-sought-after author's work? If so, I'd love to hear your reviews and recommendations! Do drop me a comment in the box below!