For most book lovers, we are acutely aware of many, if not all, literary holidays that occur throughout the year. Some of us celebrate them as religiously as we do Christmas and even our birthdays. There is one reason for certain why any book lover should celebrate any literary holiday and that is the added excuse to pick up a book and escape the world for a few hours.
Literary Holidays allow us to celebrate the books, their authors and even the characters that we love and hold dear to our hearts. But, they also allow us to connect with our fellow readers to celebrate what we have in common. Within this post, I want to highlight the 12 main literary holidays that I celebrate myself.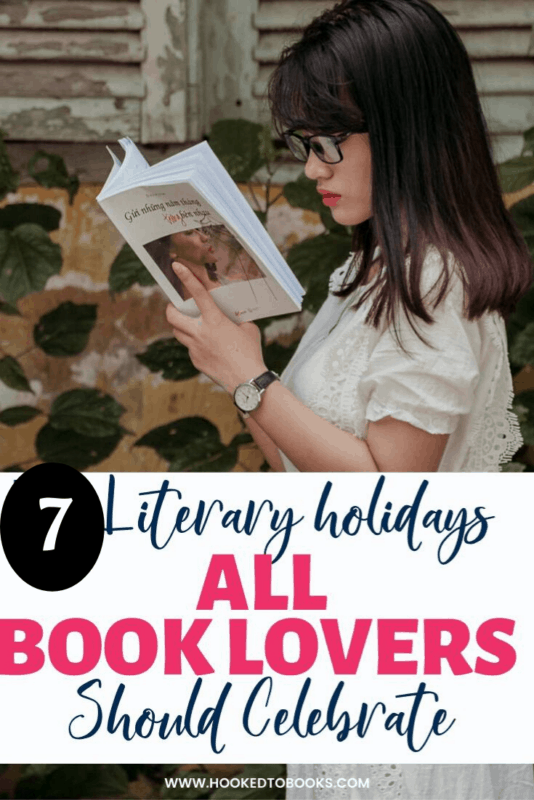 What are the literary holidays?
Now, for those of you who are unaware of what a literary holiday is exactly, it is simply a day or week or month dedicated to something literary. Sometimes they are dedicated to a specific character or well-known author, sometimes they are to celebrate a fictional world or genre or even the act of writing too!
Literary holidays celebrate reading, and as book lovers, literary holidays appear as the perfect excuse to pick up a book and read.
Within this list of literary holidays, I hope to showcase the literary holidays for 2021 that you should celebrate!
Winnie the Pooh Day
The first literary holiday of the year and a particular favorite of mine is Winnie the Pooh Day which is celebrated on the 18th of January each year.
Winnie the Pooh day has become a standard literary holiday for many book lovers across the globe as it is celebrated on the 18th January alongside the creator of this silly old bear, A.A Milne's birthday.
Growing up Winnie the Pooh is a classic character which we are often introduced to as children, not only a book series anymore, the adventures of Winnie the Pooh have even been translated onto our television and cinema screens.
It's hard not to think about the adventures of Winnie the Pooh, Tigger, Piglet, Owl, Rabbit, Eeyore, Roo, Kanger and Christopher Robin in the hundred-acre wood and not smile.
Celebrating Winnie the Pooh day means adventure and revisiting old favorites. You could pick up the books again and fall into the pages of the hundred acre wood for example or even adventure out into the woods yourself with friends and have a game of Poohsticks. Or you could create some delicious honey-based treats and settle down rewatching some of your favorite episodes or films. Personally, my favorite is Piglet's Big Movie.
Love your Library Month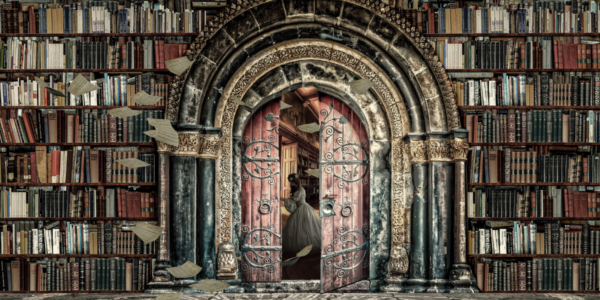 As the name of the month suggests, Love your Library Month is a month-long literary holiday all about celebrating libraries that happens every February.
I feel like sometimes when we get older we forget how much value our libraries have and what they offer, apart from the chance to borrow books. Libraries act as a hub for the community, a place where people can come together, attend events, and even offer a place of safety and often a little bit of magic too.
Recently, I found out that when you take out a book from the library that an author still gets paid from people taking out their books which has meant that now I visit my local library so much more. Also, visiting your local library is one of the perfect ways to celebrate this literary holiday – go on a book buying ban and visit your library and hunt for books that you probably wouldn't buy yourself but would like to try.
Attend some local library events too if you can and bring along some friends and support your local library at the same time.
World Book Day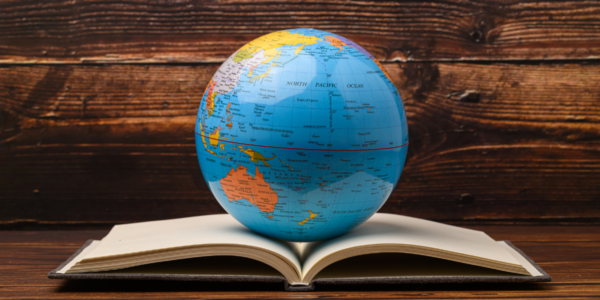 Even as a child, World Book Day was a day I always made sure was added to my calendar. I used to wait in anticipation every year especially if it fell on a school day as it meant we would get the opportunity to dress up as our favorite characters instead of wearing our school uniforms.
World Book Day occurs every year on March 5th and its main purpose is to celebrate books whether they be the most popular books, children's books or any book at all – it's about sharing the books we love the most.
However, if you aren't feeling like dressing up as your favorite fictional character there are still other ways that you can celebrate World Book Day without feeling left out.
Why not do a book swap with your friends and start your own traveling books so that you get the chance to read each other's favorite novels. Or even go on a book shopping day out, exploring all your local bookshops and of course, picking up one or two books. But if neither of those takes your fancy, then you can always opt for a day in with your current read and drink of your choice too – I always go for a cup of tea personally.
Free Comic Book Day – 2nd May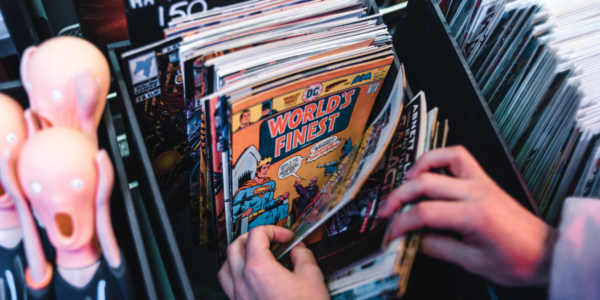 Free Comic Book Day happens the first Saturday of May every year and acts as a different type of literary holiday as it doesn't revolve around a particular book or character or author but engages with a different type of way of reading.
For some, the act of reading is considered to be simply picking up a book and reading it and excludes everything else, however, with Free Comic Book Day this literary holiday encourages people to read differently.
The idea behind Free Comic Book Day encourages readers to enter their local comic book shops and try a selection of their free comic books that they have on offer while pursuing through the rest of their stock.
To celebrate Free Comic Book Day, why not reach out and reread some old favorites, take a trip to your local comic book store and pick up a couple of freebies too.
LGBT Book Month
Set up in 2015 by the American Library Association, June has become LGBT Book Month to celebrate the authors and books featuring GLBT characters and featuring their stories.
Often it's very easy to just read books that represent and mirror yourself and your own experiences which is why GLBT Book Month is incredibly important as it encourages us to read about others' experiences. Books owe it to their readers to be diverse and inclusive as they possibly can and having a month celebrating those differences as a literary holiday is incredible.
Ways to celebrate LGBT Book Month is not just about reading LGBT books which feature LGBT characters but an opportunity to read books by LGBT authors too. I know that some book clubs often focus on a range of titles and have meetings that mean you get to discuss those books and how they made you feel. Simply reading, recommending and trying LGBT books through the month help celebrate a fantastic range of authors and their works.
Harry Potter Day
Like our dearly beloved Winnie the Pooh, Harry Potter is another fictional character that most of us grew up reading about and as a result has a whole literary holiday to celebrate him, J.K Rowling and the magical wizarding world that she created.
Harry Potter Day falls on two days, the first being May 2nd – the anniversary of the Battle of Hogwarts but also July 31st. Often, for many Potterheads and fans, July 31st is the true Harry Potter day as it not only represents Harry's birthday but J.K Rowlings too!
Celebrating this prestigious day among Potterheads and lovers of the series leads to plenty of possibilities whether you are celebrating the day alone or with friends.
Whether you decide to delve back into the books themselves, whether they be the traditional editions or the new illustrated ones or have a Harry Potter movie marathon with friends. You can also have a try of creating various baked goods that are featured throughout the series or even attempt to create your own butterbeer!
National Novel Writing Month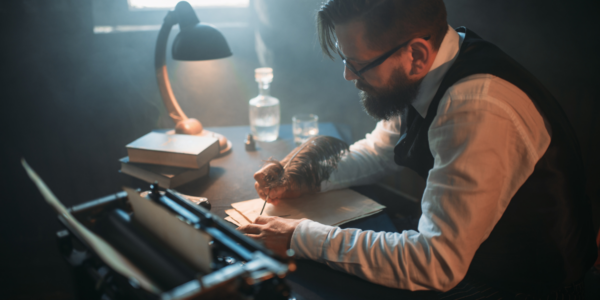 Onto a literary holiday that is quite different to others featured on this list because instead of celebrating literary characters, authors or books themselves in November which is National Novel Writing Month we celebrate the act of writing novels!
Also known as NaNoWriMo which launched in 1999 – this literary holiday has encouraged many aspiring writers to put their stories to the page and many of those stories are now published books!
Even if you aren't a writer yourself, there are many other ways that you can celebrate this literary holiday yourself. You can support and encourage other readers who are giving writing a go but also research and discover books by authors who wrote their first drafts during NaNoWriMo too and celebrate the books which were born from this literary holiday.
Celebrating our enjoyment and love for books is important especially during literary holidays were we can be introduced to new books and authors and also get the opportunity to engage with our fellow readers.