Audiobooks are a lifesaver for busy bookworms. Listening to a novel allows you to multitask; you can clean your house, go for a run, or practice your favorite hobby, all while consuming great books. But if the book you're listening to happens to have a bad narrator, then even the best titles can be a grind to get through.
That's why finding a great book and a great narrator is absolutely essential when it comes to choosing an audiobook. Talented voice actors can transform the words on a page into a vivid and captivating story that keeps you listening for longer. The following audiobook narrators have voiced a wide variety of bestselling novels, so if you listen to one of their audiobooks and love it, you can rest assured that there are plenty more to choose from.
1. Bahni Turpin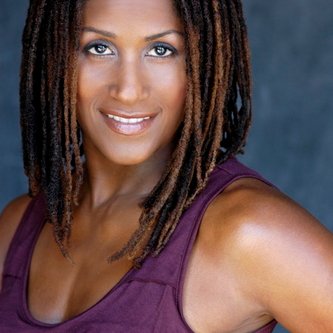 Bahni Turpin is a stage and screen actress who is most famous for her role as Ensign Swinn in the second season of Star Trek: Voyager. But as well as her work on screen, she's also a prolific audiobook narrator.
She's voiced countless bestselling titles during her career, starting out with groundbreaking bestsellers such as The Immortal Life and The Help.
Her incredibly immersive narration style earned her huge respect in the voice acting world, and in recent years she's become one of the most recognized and acclaimed audiobook voices around. She even won the 2016 Audible Narrator of the Year.
Her impressive portfolio is too long to list here, but some of her most notable narrations include The Underground Railroad, Feminist Fight Club, Sister of Mine, and most notably, Angie Thomas's 2017 novel, The Hate U Give.
2. Jim Dale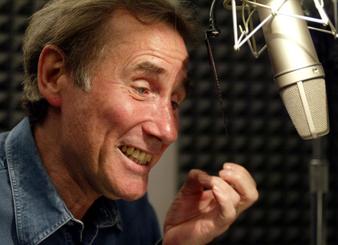 Much more than a voice actor, Jim Dale has had an incredibly diverse and successful career in the entertainment industry. He's worked as a stand-up comedian, an Academy Award-nominated singer-songwriter, and a hugely successful stage actor on Broadway. More recently, he's captivated audiobook fans with his outstanding narration of the biggest book franchise in the world: Hary Potter.
His impressive range and versatility brought life to hundreds of characters in the series. If you haven't listened to the Harry Potter books in audiobook form yet, I highly recommend you do, if only to experience Dale's incredible narration.
Jim Dale's work in the audiobook world has earned him two Grammy Awards, 11 Audible Awards, and more than a dozen AudioFile Earphone Awards. In 2017, he was welcomed into the Audible Narrator Hall of Fame and is still one of the most highly regarded voice actors in the industry to this day.
His other notable works include the narration of The Hundred Acre Woods, Peter Pan, Around the World in 80 Days, a Christmas Carol, and Alice in Wonderland.
3. Julia Whelan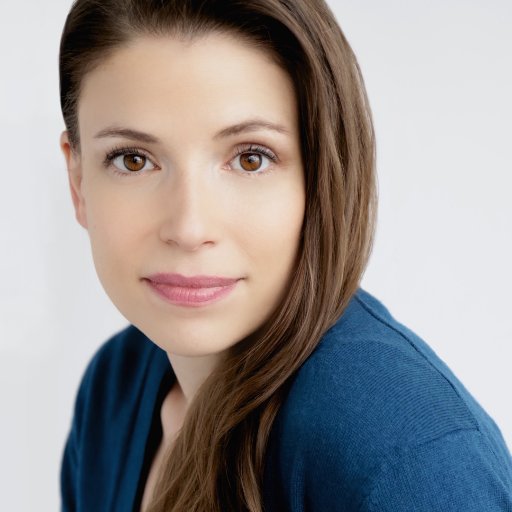 Actress Julia Whelan is perhaps best known for her role as co-star of the 2002 movie The Secret Life of Zoey, as well as portraying the character of Grace Manning on the TV series Once and Again. But Whelan has had even more success off-screen, both as an author and a prolific audiobook narrator.
She's narrated over 400 audiobooks during her successful career, including smash-hit titles such as Gone Girl, Since We Fell, The Conspiracy of Us, and Forgotten. Her silky smooth voice has granted her a huge collection of accolades; she was declared the 2019 Best Female Audible Narrator and has been nominated for a Grammy. She even narrated her own novel, My Oxford Year, which won her a SOVAS award.
And on top of all her voice-acting success, Julia Whelan has somehow found the time to also become a certified tea sommelier!
4. Frank Muller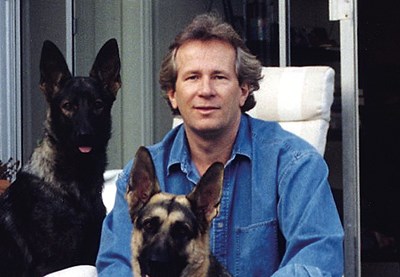 Frank Muller began narrating audiobooks even before they became a well-known part of the literary landscape. He was described by Library Journal as "the first true superstar reader in the world of spoken word audio.", and he played a huge role in bringing audiobooks to the forefront of the pop culture radar.
Muller sadly passed away in 2008 at the young age of 57, but his work is still gracing the top of the audiobook charts to this day. He was a favorite voice actor of big-time authors such as Stephen King, John Grisham, Anne Rice, and John le Carre, just to name a few.
Muller's classic ability to bring characters to life was unrivaled, so much so that he was dubbed the "Leonardo Dicaprio of literature." Some of his most famous narrations include All the Pretty Horses, Dark Tower II, The Red Pony, Assassins, and The Talisman.
5. Finty Wiliams
The daughter of Dame Judy Dench, Finty Williams, has always been at home in the world of entertainment. As a young woman, she trained in speech and drama and has since had a long and successful career in television, film, theatre, and of course, audiobook narration.
Williams has been awarded Earphones Awards on multiple occasions, and she won the prestigious Audie Award for Best Narration not once but two times over.
Her audiobook portfolio is far long to list in its entirety, but she is most well known for her narration of Winne the Pooh, The Years, The Girl With All the Gifts, and Fellside.
6. Jeremy Irons
Jeremy Irons is most famous for his work in the movie industry. His distinctive, haunting tones lend themselves perfectly to playing the role of a villain, and most people recognize him as the unforgettable voice of Scar in The Lion King.
Irons is one of only a small group of actors who can lay claim to the Triple Crown of Acting; he's won an Emmy, an Oscar, and a Tony Award. And if that wasn't enough, he's also the proud recipient of a Golden Globe.
His narration work is next level, and he's voiced some of the world's bestselling novels, including The Alchemist, Lolita, and Brideshead Revisited.
7. Alan Cumming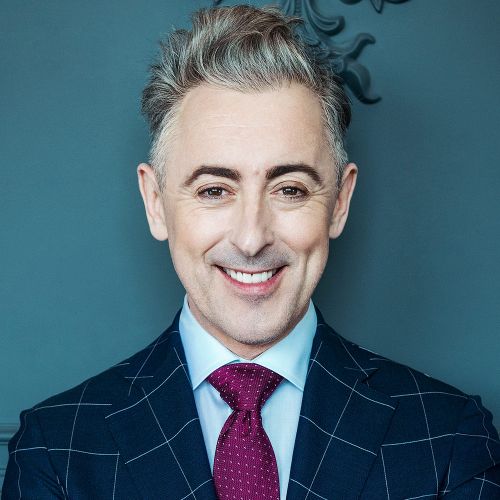 Alan Cumming's dulcet Scottish tones have been wowing audiobook fans for years, but his success isn't limited to narration. The Tony-winning actor's face has graced the silver screen in blockbuster movies such as Spy Kids 1 and 2, Annie and GoldenEye. He's also featured in several long-running Broadway productions and works as a director, producer, and writer.
His audiobook narration work is extensive, to say the least. He's voiced countless classics such as Sherlock Holmes, Hans Christian Anderson, and the Leviathan series, as well as a wide selection of children's books.
Cumming has also narrated his own memoir, Not My Father's Son, which won him not one but two prestigious Audie awards: Best Autobiography/Memoir and Best Narration by Author.
8. Stephen Fry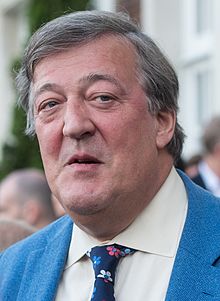 Stephen Fry is one of the best loved actors to come out of the UK, but his repertoire isn't limited to voice acting. He's a jack of all trades in the entertainment industry, having found success as a comedian, a broadcaster, and a director. His most notable works include being one half of the comedy double act Fry and Laurie, alongside his friend Hugh Laurie.
His soothing initiation makes him one of the most recognizable voices in the acting world, and authors from all genres have been keen to enlist his help over the years. He's voiced top titles such as The Hitchhiker's Guide to the Galaxy, The Liar, Harry Potter, and Sherlock Holmes, as well as his own fascinating series of books centered around Greek mythology: Troy, Mythos, and Heroes.
As well as audiobooks, Fry has famously voiced animated series, several videogames, and he even directs drivers as a helpful voice option of the TomTom GPS units.
Conclusion
If you see an audiobook narrated by one of the voice actors above, I highly recommend you give it a try. These incredible narrators have an unrivaled ability to bring a story and its characters to life, adding a whole new dimension to classic and contemporary novels.
To check out more fantastic narrators, take a look through Audible's Narrator Hall of Fame. It features the very best narrators in the industry, and it's a great way to choose your next audiobook.