Writer's block is the monster all writers encounter at some point in their careers. Are you even a writer if, at times, you absolutely can't write at all?! We've all been there, yes, even your favorite bestselling author.
Whether you're traditionally published or have successfully published an ebook yourself or you're still working on your first novel, writer's block can still happen.
The good news is, it's absolutely curable! In this article, we'll walk you through what to do when you have writer's block.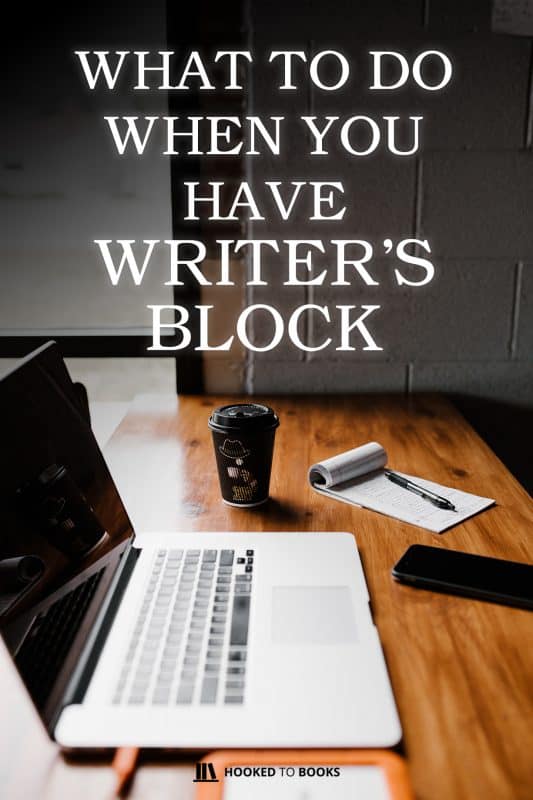 What To Do When You Have Writer's BlockWhat To Do When You Have Writer's BlockWhat To Do When You Have Writer's Block
Not all blocks come neatly pre-packaged in the same shapes and sizes, so sometimes you have to go digging to find tools to solve yours.
Lucky for you, I'm going to stack your arms full of advice for what to do when you have writer's block — and you'll be back to typing up that next chapter on your keyboard.
What Is Writer's Block?
The dictionary defines writer's block as, simply, being unable to think of what to write or how to proceed with your writing. And that's the crux of it for sure.
It's being stuck. It's looking at a blank screen while the cursor blinks in an accusatory way at you and your brain simply packs its bags and leaves. Writer's block is frustration and tears.
And it's very often rooted in fear.
Fear of not being good enough, fear of failure, fear of making a mistake.
Fear is not something you can eliminate from your life completely. But acknowledging it and choosing coping mechanisms or fight tactics to handle it are often key to pushing through writer's block.
You want to be able to write fiercely, freely and with passion. A good way to start achieving that is believing in yourself.
Find The Root Of Your Block
This is the very first thing you should focus on when stuck: ask yourself WHY.
Why are you stuck? What's the root of this problem? Out loud you're saying, "I can't write this chapter," but what is the true reason? Narrow it down.
Common Reasons For Writer's Block:
Once you've got the "reason" nailed down, you can start tackling it head-on.
When people give out blanket advice for what to do when you have writer's block, they often fail to acknowledge there are reasons why it happens.
I never trust anyone who says writer's block doesn't exist. It does. It's just an umbrella term for underlying problems in our thinking.
"Take a break and go for a walk!" is excellent advice, but if your block runs deeper than that, it's better to isolate the issue and tackle it head-on.
How To Get Over Writer's Block
Now that you've pinpointed the source of your block, start an action plan to fix it.
There's that famous Jack London quote that says: "You can't wait for inspiration. You have to go after it with a club." This is true for everything in the writer's life.
If you want to write a novel or pursue publication or learn how to edit or break through a creative block —you have to be active about it. Not passive.
More Advice For Writer's Block
There are still plenty of ways to kick start you into thinking in different directions and breaking your block. If you're looking for more advice for writer's block, try the following:
Do You Have Writer's Block? Write Anyway
This is the tough cookie to take! I, too, want to just melt onto the carpet in a boneless heap of defeat (probably moaning "my book haaaates me" just to make myself even more pitiful).
Sometimes no amount of walks or glasses of water will take away the problem and your mind will feel so glued shut that you suspect all words have been stolen from you forever.
Try you sitting down and writing anyway.
Sheer willpower is not to be underestimated! The discipline of writing even when you don't feel like it is an invaluable skill-set to learn. Sometimes you do have to show up to work when you don't feel one hundred percent well.
Writing often gets better the more you do. Fight for those first 100 sticky and ugly words… Then your momentum will build and you'll find you've thought of more words to type.
Writer's block has no chance of defeating you when your toolkit is full of ways to combat it.
But seriously, go drink a glass of water. You need one.
Enjoyed This Article? You May Also Like:
About the Author
CG Drews is a YA book blogger with the goal to read every book in existence. She's aiming for immortality for this. When not reading, she writes novels and blogs at paperfury.com.