If you're anything like me, you have tons of books you've either already read or are never going to read, cluttering up your home. But rather than letting them sit around gathering dust, why not sell them online?
You can make a surprising amount of money selling your old book collections. Sure, you might not be sitting on a goldmine, but if you're willing to spend a little time sorting through your books and getting them ready for sale, you might be shocked by how much cash you can generate.
In this guide, I'll show you the 5 best ways to sell used books online, and I'll give you some tips for first-time bookselling success.
Sell Books Online (5 Great Ways)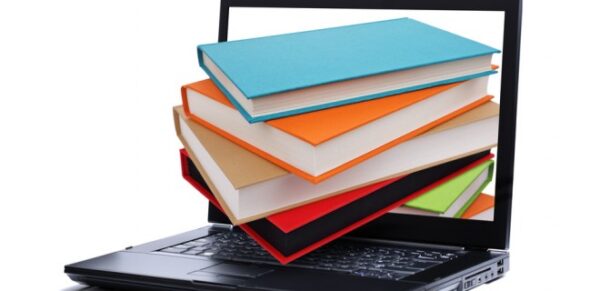 #1. Check Comparison Sites
Bookselling comparison sites, also known as scouting sites, are an easy way to get an idea of how much your book is worth by comparing buyback quotes from numerous places in one simple search
They all work in roughly the same way; you type the book's ISBN into the search bar and describe the condition it's in. The comparison site will then pull up several results from book buyback sites around the internet, allowing you to see who pays the best rate.
Bookscouter.com, Bookfinder.com, Bonavendi.com, and Booktrapper.com are a few of the most popular comparison and scouting sites to help you sell your books online.
Comparison sites can be a great time-saving tool, but they're not always 100% accurate. So once you have a list of offers, note them down and head over to the individual buyer site to confirm the price they're willing to pay. Sometimes, going direct to the source gives you an even better rate.
#2. Use a Book Buyback Site
There are tons of book buyback sites on the internet that will pay you money for your used books. One of the most popular options is AbeBooks.com, which is owned by (you guessed it), Amazon. They claim to offer the best price on the internet for your used books, but they must be in good condition in order to sell. Any book they receive that falls below their standards will be recycled, and you won't be paid anything.
AbeBooks operates their buyback scheme through their partners TextbookRush.com and ziffit.com.
As the name suggests, TextbookRush buys used textbooks. Textbooks can be particularly valuable (more on this later), and this site is one of the easiest and quickest ways to exchange used textbooks for money. For all other books, including hardbacks and paperbacks, you'll be directed to Ziffit.
AbeBooks buyback schemes are perfect if you only have a few books to sell, but if you're a more serious seller with a large collection, it's worth signing up as a professional seller.
Professional sellers pay a membership fee each month. The amount depends on how many books you're listing, but the minimum is $25. There's also an 8% commission fee for each book you sell, at a minimum of $0.50 per book. By becoming a professional seller, your listings are exposed to a vast potential customer base, and you're likely to make more money, even after the fees.
There are hundreds of sites similar to AbeBooks which offer similar book buyback services, so I recommend trying a few to see which gives you the best deal.
Here are a few things to bear in mind about book buyback sites:
Rates are constantly changing.
As the market fluctuates, the amount of money you'll be offered for a book also fluctuates. For this reason, I'd suggest gathering your books together and making it a one-day project, as any price you're quoted is likely to change if you leave it for more than 24 hours.
Some sites have a minimum buyback policy.
A few sites out there will happily purchase one-off used books, but many of them operate on a minimum price or a minimum number of books policy. To avoid disappointment, always check the terms and conditions to make sure you can meet them.
Review the condition guidelines.
Each book buyback site will have its own set of guidelines that help you to evaluate a book's condition. Always review them carefully and be honest about any rips, stains, marks or tears, etc. If the book buyback site isn't satisfied with your condition rating when it arrives on their doorstep, you'll end up being offered a lower price, and you may even have to pay shipping fees to have it returned.
#3. Sell Used Books on Amazon
Amazon is the world's biggest book vendor and one of the most convenient and potentially lucrative places to sell your used books.
Amazon used to operate a books trade-in program, which allowed you to swap books for Amazon store credit. Unfortunately, as of April 2020, Amazon pulled the scheme, but you can still sign up as a seller on the site. Becoming a seller has its advantages as you get paid in cold, hard cash rather than an Amazon gift card.
If you're considering selling your used books through Amazon, I've written an in-depth guide that will walk you through the process, step by step.
#4. Sell Used Books on eBay
eBay is a convenient way to sell all kinds of second-hand goods, and books are no exception. Whether you have a huge collection or just a handful, this method is quick and easy and can potentially earn you some serious cash.
You can choose to sell at a fixed price or list them as an auction and allow potential buyers to bid against each other.
Selling items on eBay can often be a time-consuming process; you have to fill out product information and write descriptions, not to mention taking and uploading photos. But when it comes to selling books, eBay makes it super easy.
All you need to do is type in the ISBN, and the search tool will pull up a full description of the book for you. Just describe the condition it's in, and viola; your listing is ready to go.
#5. Sell Used Books on Craigslist
If you'd prefer to keep it local and perhaps even save yourself the hassle and expense of packing and shipping, then Craigslist can be a great place to sell used books. There are several similar sites, but Craigslist is by far the biggest and most popular, so you'll have more chance of getting your listings seen.
Just like selling on Amazon or eBay, Craiglist allows you to set your own prices rather than being at the mercy of a buyback site. Another advantage of selling on Craigslist is that you can photograph your book to give potential buyers a better idea of the condition it's in.
Bear in mind that you will have to either meet the buyer in person or arrange to ship it to them.
Tips for Selling Your Books Online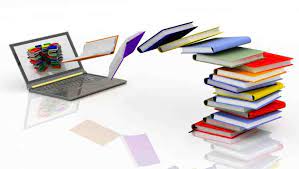 #1. Check What Other Books are Selling For
Before you settle on a price for a book or accept an offer, make sure you research the going rate. Check a variety of sites at once by using a comparison tool like BookScouter, and make sure you also check listings on eBay or Amazon. This will give you a good idea of what your books are worth. You might be sitting on a gold mine and not even know it!
#2. Know the Market
Unfortunately, most of your old worn-out paperbacks are not going to generate much income. Sometimes, the hassle of researching, listing, packing, and shipping isn't worth the $0.99 profit you're likely to make. But there are some types of books that can go for much more than you might think.
Books that have a higher price tag include:
Textbooks are notoriously expensive, and even second-hand textbooks can go for hundreds of dollars in some instances. If you have old textbooks lying around from your college days, be sure to type that ISBN into a few searches, as you might be pleasantly surprised.
Both modern and older first editions can be prized collector's items. Older first editions, which were published over 30 years ago, are generally the most valuable, as there are fewer in circulation. If you find the right collector, certain first editions from any time period can fetch a pretty penny.
Hint: It's not always apparent if a book is the first edition, but there are a couple of clues to look out for. You might see the words "first edition" or "first printing" on the copyright page. If not, check the line of numbers on the copyright page; if you see a number 1 in the line, it's likely to be the first edition. If neither of these things is present, try typing the title and author into a Google search. Browse through images to find other copies of the book, and see if any matching covers are listed as the first edition.
Certain antique books can be worth a lot of money, even if they are not in pristine condition. For a book to be considered 'antique,' it should typically be over 100 years old.
Vintage books can also fetch a pretty penny if they are rare editions. Books are considered as "vintage" when they are over 50 years old.
Bear in mind that when you are dealing with vintage and antique books, you probably won't have the luxury of an ISBN number to help you ascertain its value. Instead, I recommend searching for similar listings on Amazon, eBay, and the other book-selling sites mentioned above to find the going rate.
Out-of-print books are books that have ceased publication. Some out of print books are works that future publishers never picked up after their initial publication. Others might be a special edition of a famous title that only printed a limited number of copies.
Don't Exaggerate the Condition.
As I mentioned earlier in this post, always be honest about the condition of your books. If there are tears, missing pages, marks, or stains, it's better, to be honest about these flaws than to get stung in the long run. The buyer, or the buyback site, is likely to lower their offer if they're not satisfied with the condition, or they might reject your book entirely. Many buyback sites will charge you for sending your books back to you if they believe you misrepresented the condition. Some even send them for recycling.
Your books might be in excellent condition before you ship them off to their new owner or a buyback scheme, but if you don't package them correctly, they might not be in such great condition when they reach their destination.
Use a bubble wrap lined mailing sleeve as a minimum. Larger books or hardbacks might require more padding as they are more likely to get damaged around the corners.
Conclusion
So there you have it, 5 great ways to sell used books online. By using one of the methods above, you could make more money than you were expecting from your old books.
If you'd prefer to sell face to face, and you're lucky enough to live near an independent bookstore, it's always worth asking what they'd be willing to pay for your collection too.
And remember, if you end up with some extra books that you cant sell, Goodwill or other thrift stores are always grateful for donations.