British author Ruth Ware is one of the most celebrated thriller authors of the last decade.
Ever since the publication of her 2015 debut, she's been a familiar name in the book charts, and seven years and seven bestselling novels later, she's showing no signs of slowing down.
So, if you love page-turning tension and heart-stopping plot twists, then you won't want to miss this electrifying author's work.
Ruth Ware Books in Order
In this post, I'll list every book Ruth Ware has published in her career so far, along with a summary of each one.
Ware specializes in gripping standalone titles, but she's also written a bestselling short story. Since none of these books are part of a series, you can read them in any order you choose, but below I'll list them by year of publication, from her debut title to her latest release.
The Complete List of Ruth Ware Books in Publication Order
1. In a Dark, Dark Wood (2015)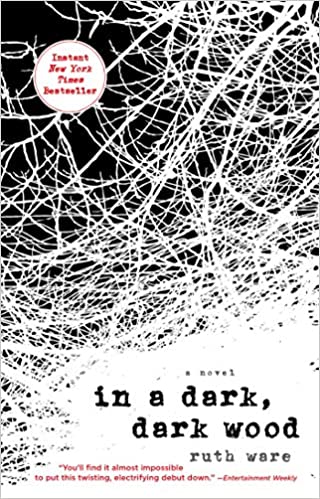 Ruth Ware's smash hit debut exploded onto the literary scene. It was the first of many New York Times Best Sellers for the author, and it earned her a place on lists like NPR's 'Best Book of the Year,' Publishers Weekly's 'Top Ten Mysteries and Thrillers,' and Buzzfeed's '31 Books to Get Excited About This Summer.'
The story takes us deep into the English countryside, where a group of friends has gathered in the woods for a weekend of fun and frivolity.
Reclusive writer Nora would have rather stayed at home, but reluctantly, she's agreed to tag along in the hopes that a change of scenery will do her good.
But as darkness falls, secrets are shared, and some old and unsettling memories rise to the surface. Now, Nora can't shake the feeling that they're not the only ones out there in the dark, dark wood.
2. The Woman in Cabin 10 (2016)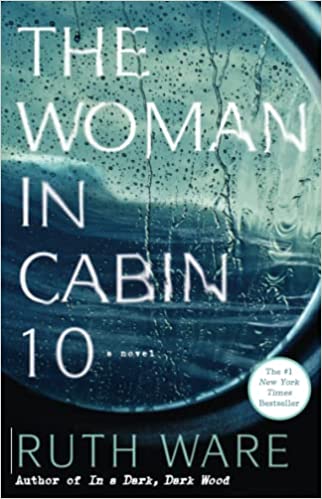 Ruth Ware's second novel attracted just as much international acclaim as her first. It shot straight onto the New York Times Bestsellers list and was hailed by the Washington Post as "one of the best mystery books and thrillers of 2016."
The chilling tale follows travel journalist Lo Blacklock, who is still reeling in the wake of a terrifying burglary that's left her traumatized and vulnerable.
But when the opportunity arises to join a luxury, all-expenses-paid cruise to see the Northern Lights, she decides to seize the opportunity and use it as a chance to recover from her ordeal.
The boutique ship is everything Lo hoped it would be, and as she and her fellow passengers begin their voyage, she hopes this could be her chance to finally find some peace.
But it all goes horribly wrong when, in the middle of the pitch-black night, she's woken by screams of terror from the cabin next door.
Rushing to the window, she watches as a body falls silently into the dark ocean below. But when she raises the alarm, she's faced with another unwelcome surprise; according to the ship's records, the cabin in question was empty all along, and everyone registered on the boat is accounted for.
Lo knows what she saw. At least, she thinks she does. Could she be going crazy? Or is there really a killer onboard?
3. The Lying Game (2017)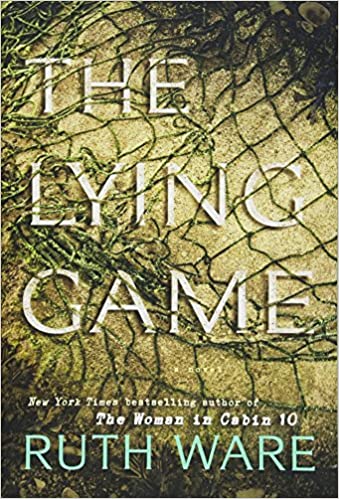 Heat Magazine described The Lying Game as 'another heart-stopping belter of a thriller from an epic talent,' and I'm inclined to agree.
The story begins when a new mother, Isa, receives a cryptic text message in the middle of the night: "I need you," it reads. And so, she immediately packs her bags and heads to the misty marshes of Salten, where she spent many years of her youth.
Life at this isolated boarding school was pretty dull back then, at least, it was at first. But then, Isa and her three best friends concocted The Lying Game, and things began to get interesting.
But when the rules of the game were pushed too far, the girls were forced to bury a terrible secret. A secret that now, almost two decades later, has finally been unearthed.
4. The Death of Mrs. Westaway (2018)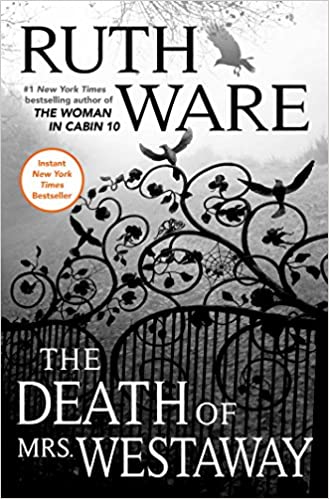 Harriet 'Hal' Westaway is a struggling fortune teller in desperate need of cash. So, when an unexpected letter informs her of a vast inheritance from a grandmother she never knew she had, it feels like a gift from above.
Yet deep down, she knows there's been a terrible mistake. After all, her real grandmother passed away over two decades ago, and whoever the deceased Mrs. Westaway was, she's no relation to Hal.
Yet with stacks of unpaid bills, empty kitchen shelves, and loan sharks beating down her door, she decides to seize the only opportunity she has to drag herself out of debt.
But once she begins her deception, there's no escaping the web of lies she creates. And sooner or later, it's bound to engulf her.
According to fellow author A.J. Finn, The Death of Mrs. Westaway is "Ruth Ware's best: a dark and dramatic thriller, part murder mystery, part family drama.'
Prima Magazine describes it as "atmospheric and eerie with Agatha Christie vibes." So if you're a Hercule Poirot or Miss Marple fan, then be sure to get yourself a copy.
5. The Turn of the Key (2019)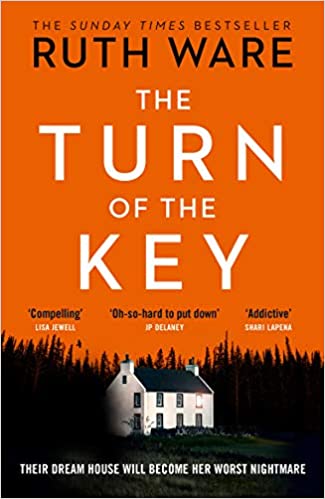 The Turn of the Key was another bestseller for Ruth Ware, immediately securing Waterstone's coveted 'Thriller of the Month' and solidifying her title as 'The Agatha Christie of our time."
The story follows a young woman named Rowan, who is tired of her job as a daycare worker. So, when she comes across an advertisement for a position as a live-in nanny, she immediately applies.
And to her surprise, she gets the job. In exchange for £50,000 a year, she'll be caring for four young children at Heatherbrae House, a stunning high-tech home in the picturesque Scottish Highlands.
But when she arrives at Heatherbrae, she realizes that something about this state-of-the-art 'smart home' isn't quite right.
Why are there cameras following her every move? And why have the past four nannies suddenly quit, one even leaving her belongings behind in her rush to leave?
Rowan is about to find out the answers as the job of her dreams slowly transforms into a living nightmare.
6. One by One (2020)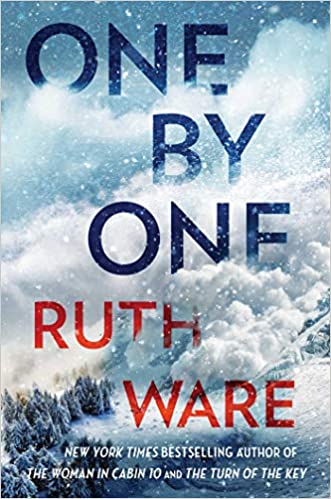 This suspenseful novel was shortlisted for the 2021 Steel Dagger Award, and praised by the Crime Writer's Association as "a real spine-chiller, edge-of-your-seat thriller."
This contemporary take on a classic who-done-it begins when tech start-up company, Snoop, is offered a mind-blowing opportunity that could make them richer than they ever imagined.
Their brand new app has taken the music world by storm, and now, a billion-dollar buyout is on the cards. And so, a group of eight directors and shareholders assemble at the luxurious Alpine ski resort of Saint Antoine to work out their next move.
Yet, with fortunes and futures at stake, the company is divided in its decision. And as the deadline to accept or decline the offer looms ever closer, tensions are running high.
Then, the thick snowfall surrounding Saint Antoine gives way to an avalanche, cutting off communications and leaving the group stranded.
Suddenly, the tension takes a deadly turn. With the opportunity of a lifetime at stake, is someone willing to kill to get what they want?
7. The It Girl (2022)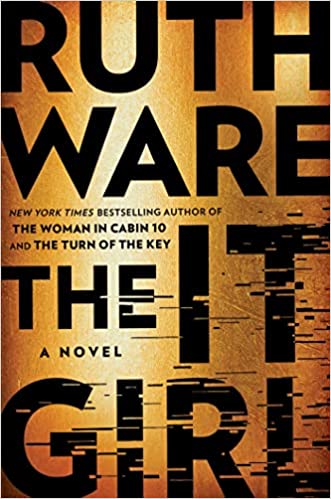 Ruth Ware's brand new release only hit the shelves a few days ago, but it's already delighted readers and wowed critics across the book world.
Fellow mystery writer, Lucy Foley, calls it "deliciously dark and utterly addictive — my favorite Ruth Ware yet."
The story begins when heavily pregnant Hannah Jones gets a visit from a journalist who unearths a dark memory from her past.
More than a decade ago, Hannah, her husband Will, and their tight-knit group of friends were studying together at Oxford when tragedy struck. One member of their group, April, was murdered in cold blood.
April's killer, a university porter named John Neville, was later convicted, and spent the next ten years rotting in jail.
Recently, to Hannah and Will's relief, Neville died. But this young journalist standing on their doorstep says he has definitive evidence that he was innocent all along.
But if John Neville didn't kill April, then who did? Suddenly, Hannah is forced to question the friends she once trusted with her life.
Alongside her popular standalone novels, Ruth Ware has also penned a bestselling short story, Snowflakes.
The story appears in the 2020 Hush Collection, alongside works from fellow thriller authors Oyinkan Braithwaite, Jeffery Deaver, Lisa Unger, Alison Gaylin, and Laura Lippman.
8. Snowflakes (Hush collection) (2020)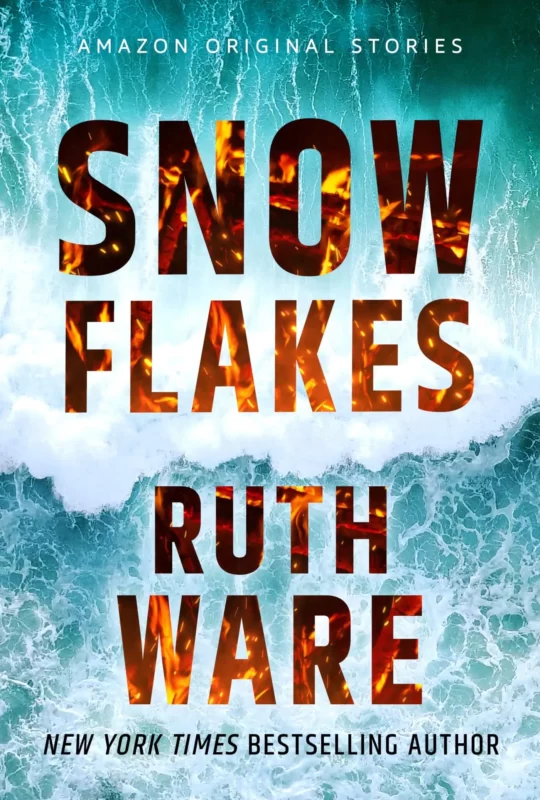 Leah and her family have spent the last few years cut off from the rest of the world in the sanctuary of a remote island, far away from the violence they left behind.
But recently, her father's paranoia has been growing. He senses the darkness of the mainland looming on the horizon, threatening their isolated existence.
And so, he starts to build a mighty wall to protect his family, but as the stacks of stones begin to rise, so does Leah's fear.
There's a threat approaching, but from which side of the wall will it appear?
Conclusion
Ruth Ware hit the literary scene in 2015, and in less than a decade, she's already become one of the most celebrated thriller writers of the 21st century.
So, if murder, mystery, and intrigue are your thing, what are you waiting for?! Pick up a Ruth Ware novel today and get acquainted with this electrifying author's work.