Robert Galbraith is the pseudonym of world-famous children's author J.K. Rowling.
After the phenomenal success of Harry Potter, Rowling was keen to try her hand at writing adult fiction. And so, in 2013, she published the debut title of what would become the bestselling crime fiction series Cormoran Strike. And with that, her alter ego, Robert Galbraith, was born.
Rowling chose a pseudonym as she wanted the novels to be judged on merit rather than living in the shadow of Harry Potter. And for several months after book one, The Cuckoo's Calling, hit the shelves, the author's true identity remained a mystery. But rumors on Twitter soon began to spread, and her cover was eventually blown.
After her identity was revealed, sales of The Cuckoo's Calling skyrocketed, and from then on, readers have been hooked. Rowling has gone on to pen six Cormoran Strike novels under the pen name Robert Galbraith, each following the adventures of a pair of British private investigators who take on criminal cases the police cannot solve.
If you're looking for a brand-new whodunit series to keep you entertained this summer, why not try the Cormoran Strike series?
Robert Galbraith's Books in Order
J.K. Rowling has written six novels as Robert Galbraith, all forming part of the critically acclaimed Cormoran Strike series. Below, I'll list all the books in order, along with a summary.
The Cormoran Strike Books
Cormoran Strike is a former SIB investigator and army veteran who lost the lower portion of his left leg in a bombing in Afghanistan.
After leaving the army, Strike became a private investigator. But at the start of the series, he's struggling to make ends meet. With only a few clients on his books, he's forced to sleep in his office to repay his debts. But when he hires Robin Ellacott as his new assistant, his fortunes begin to change. Strike and Ellacott make a formidable team, solving seemingly unsolvable crimes up and down the British Isles.
The series began in 2013, and after the success of the first two novels, the BBC bought the rights to an exclusive five-episode TV adaptation. Since then, the broadcaster has transformed each new book into a smash hit television show, bringing millions of new readers to Rowling's original works.
In January this year, Rowling announced the title of the series of the next installment, The Running Grave. The story remains a secret, but if history is anything to go by, it'll be an action-packed and wildly entertaining read. There are six novels in the series to date, but according to the author, there are plenty more yet to come.
The Cormoran Strike Books in Reading and Publication Order
Each book in the Cormoran Strike series tells a new story. The characters and their lives evolve and intertwine from book to book. So, to get the most out of the series, follow the publication order listed below.
1. The Cuckoo's Calling (2013)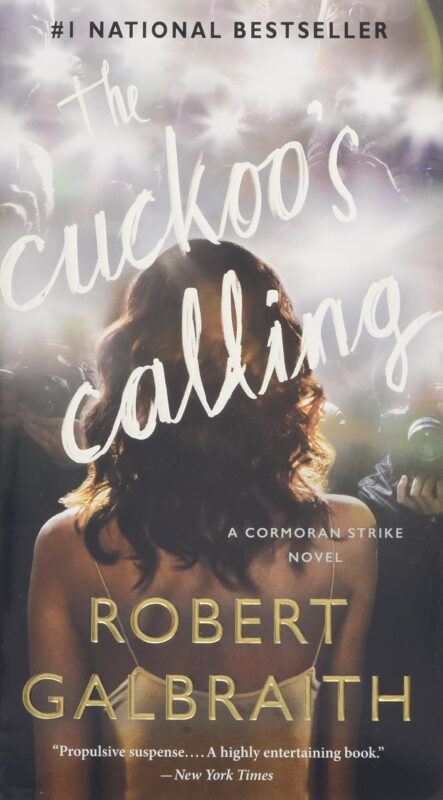 With just one client and a mountain of debts, Cormoran Strike is in dire straits. But then, John Bristow arrives at his detective agency with the case of a lifetime.
Bristow's supermodel sister, Lula 'Cuckoo' Landry, fell to her death just a few months prior. The tragedy was splashed across the front pages of every newspaper, and police ruled her death a suicide. But John is certain that his sister was murdered.
And so Strike dives headfirst into the case and enters an enticing world of glamor, seduction, and delusion to discover the truth behind the young beauty's death.
2. The Silkworm (2014)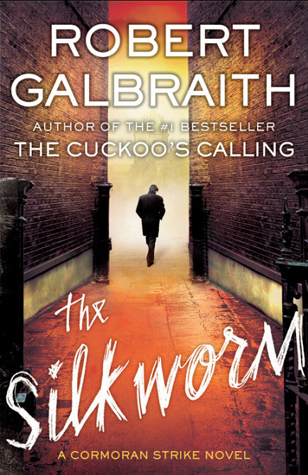 Author Owen Quine has disappeared, and his worried wife has called private detective Cormoran Strike to help her find him. It's not the first time Owen has taken himself off for a few days, so his wife and Strike assume it will be a simple case of tracking him down and bringing him home.
But as Strike delves into the case, he realizes there's much more to Owen's disappearance than meets the eye. The missing novelist's latest manuscript is a scathing pen portrait of his friends and enemies. If it ever made it to print, many a reputation would be ruined. And so, plenty of people would do anything to ensure his work remains unpublished.
Soon after, just as Strike suspected, Owen Quine is found murdered in cold blood. And now, it's down to Strike to bring his ruthless killer to justice.
3. Career of Evil (2015)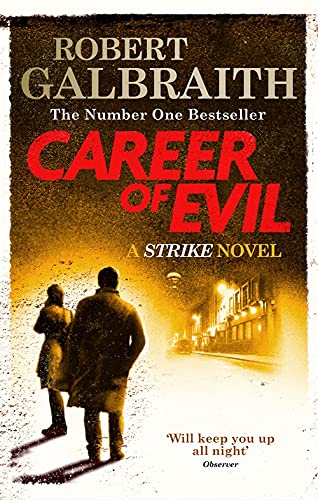 A mysterious package has arrived at Robin Ellacott's door, and when she opens it, she's met with a harrowing discovery. Inside the box is a severed leg.
The police take on the case, but their ill-placed investigations lead them on a fruitless goose chase. And so, Robin and her boss, Cormoran Strike, are forced to take matters into their own hands.
Strike narrows the suspects down to three men. It's clear that they're both in danger, and it's only a matter of time before the psychopath they're chasing backs them into a corner. But as they delve into the investigation, more horrific incidents occur.
4. Lethal White (2018)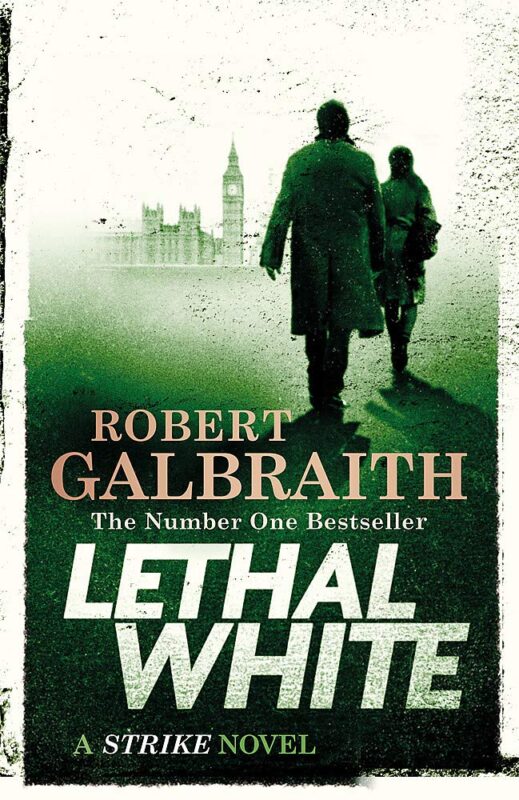 A troubled young man named Billy has come to Cormoran Strike's office looking for help. The details are fuzzy, but Billy remembers witnessing a harrowing crime as a child. He needs Strike to investigate the case.
And so, Cormoran Strike and his former assistant turned business partner Robin Ellacott embark on a hair-raising journey through the backstreets of the British capital, into the secret realms of Parliament, and onto the imposing walls of a crumbling mansion nestled deep in the English countryside.
Meanwhile, Strike must keep a low profile while navigating the unwanted attention of his newfound fame. And to make matters worse, his relationship with Robin is becoming more complex daily.
5. Troubled Blood (2020)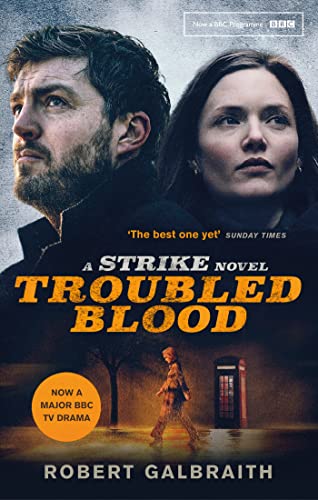 Cormoran Strike is taking a well-needed break from the office to visit his family in Cornwall. But work is never far from his mind, and soon, he finds himself embroiled in a long-forgotten missing person's case.
Margot Bamborough disappeared without a trace in 1974. In the years that have passed, her daughter has been desperately searching for her, to no avail. Strike only has little experience with cold cases, but this one is too intriguing to pass up. And so, he agrees to investigate.
With the help of his partner, Robin, he begins to dig for clues. But he quickly discovers that the circumstances surrounding Margot's disappearance are more complicated than he ever imagined. And even after all these years, the path to the truth could be deadly.
6. The Ink Black Heart (2022)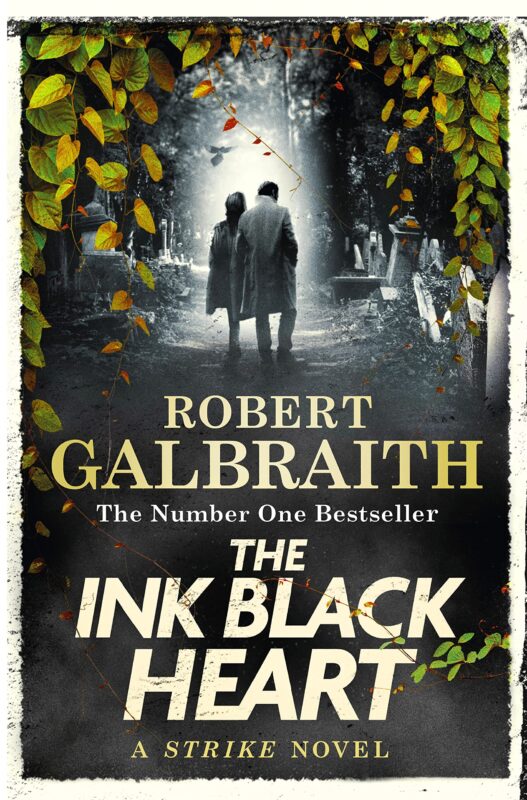 Edie Ledwell is the co-creator of the famous cartoon The Ink Black Heart. Now that her creation is being adapted into a Netflix movie, her public profile is at an all-time high.
But recently, Edie has been the recipient of some rather unwanted attention. She's being persecuted by an anonymous online troll who goes by the name Anomie, and Edie is desperate for Robin and Strike to uncover her tormentor's true identity.
Yet, with a mountain of cases piled high on her desk, Robin decides not to take on the investigation. After all, there are far more pressing matters at hand. But a few days later, she receives the harrowing news that Edie has been found dead. Her tasered, mutilated body was found in Highgate Cemetery, the chilling setting of her famous cartoon.
And so, Robin and her partner Cormoran Strike decide to investigate and find out the truth behind the online persona known as Anomie. But the deeper they dig, the more danger they find themselves in.
Conclusion
If you love crime thrillers, detective fiction, and murder mysteries, you won't want to miss J.K Rowling's Cormoran Strike series. Written under the pseudonym Robert Galbraith, these books are an unforgettable thrill ride packed with fascinating characters, intriguing plot lines, and heart-stopping cliffhangers that will keep you reading way past bedtime.
Are you already a fan of the Cormoran Strike series? If so, I'd love to hear about your favorite books. Please drop me a comment in the box below!