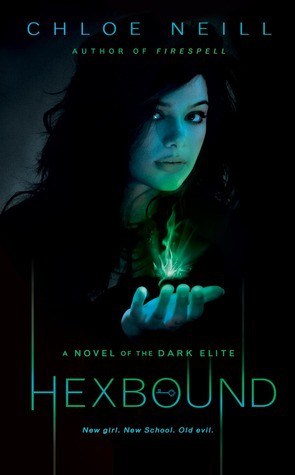 Goodreads Description:
They say absolute power corrupts absolutely. Turns out, even a little magic can turn you to the dark side. That's why Lily has to learn how to control her newly discovered paranormal abilities, on top of avoiding the snobs who think they run her school, nursing a crush on a cute sophomore with a big, werewolf-y secret, and fighting the good fight with her best friend Scout as they take on Chicago's nastiest nightlife—including the tainted magic users known as Reapers.
Then Lily's invited to a private meeting with Sebastian. He's hot, powerful, and offering to help her harness the magic flowing in her veins in a way no one else can. He's also a Reaper. Lily can't hide her suspicions. But she'll soon find out that the line between good and evil isn't always clear…
My Thoughts:
Y'all. I love this series. I really enjoyed the first book, Firespell, but the second book was great. I love the different world that Neill created – full of all the normal paranormal creatures but with a different twist. Lily and Scout's friendship is so easy and snarky and believable. The storyline is great and never dull – from dealing with boys and bratty suite mates to finding a way to stop the Dark Elite there is always something going on with the gals and their boys. I also liked that this series was clean – it would definitely be something I would not hesitate letting my middle schoolers read – no cussing or sexual content.
*Spoilers for previous book ahead*
These two girls are St. Sophia Private School students by day but at night they are Adepts – people with magical power (which they lose after so many years) who are battling the Dark Elite (people trying to keep the magic longer by draining humans). So, this book starts where Firespell ends – with Scout dealing with her kidnapping and draining by the Dark Elite and Lily trying to learn to control her firespell (her newly discovered magical power). And if that's not enough they both have crushes on boys – Jason and Michael (who are also Adepts) – from the neighboring all boy private school.
On duty one night the run across some creatures they have never seen before – scary creatures that ooze slime and have fangs for teeth. As they work to discover where these creatures come from and what they are doing in the tunnels beneath the school – they discover warring vampire clans that make their lives even more complicated. And then, surprisingly, Sebastian, a Dark Elite who is responsible for triggering firespell in Lily, offers her help and makes Lily think maybe things aren't as black and white as they might seem.
Overall, I loved Hexbound. Neill ended it so that you know there is going to be another one. I can't wait to find out what happens with Lily and Scout and how the stop the Dark Elite.