Patricia Briggs is an American writer who specializes in writing excellent fantasy novels with great female lead characters. She has received several awards for her contribution to the literary world.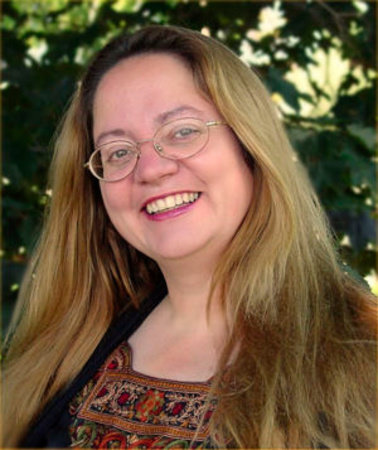 With dozens of books under her name, knowing which book to start with can be challenging. To make things easier for you, here is the complete list of all the books by Patricia Briggs arranged in reading order in their respective book series.
Here are all the book series penned by Patricia Briggs:
| Sr. No. | Title | Publication Date | Print Length | Publisher | Where to Buy |
| --- | --- | --- | --- | --- | --- |
| 1 | Moon Called | March 2, 2010 | 336 pages | Ace | Amazon |
| 2 | Mercedes Thompson Graphic Novels | August 25, 2009 | 112 pages | Del Rey/Dabel Brothers | Amazon |
| 3 | Cry Wolf | October 2, 2012 | 128 pages | InkLit | Amazon |
| 4 | Alpha And Omega: Cry Wolf Graphic Novels | June 16, 2010 | 24 pages | Dynamite Entertainment | Amazon |
| 5 | Dragon Bones | February 26, 2002 | 304 pages | Ace | Amazon |
| 6 | Raven's Shadow | March 1, 2009 | 334 pages | Ace Books | Amazon |
| 7 | Sianim Series | September 28, 2010 | 306 pages | Berkley Publishing Corporation,U.S. | Amazon |
| 8 | Standalone Novels | March 1, 2001 | 288 pages | Ace | Amazon |
| 9 | Anthologies | July 7, 2009 | 384 pages | St. Martin's Griffin | Amazon |
Let's start with the first book series, arguably the most popular one on this list.
Mercedes Thompson Series
The Mercedes Thompson series is a brilliant new and fresh take on the urban fantasy genre. The world in this book series is an ordinary world with everything normal until nighttime arrives, and things start to change, quite literally.
People can turn into wolves and coyotes, and there are gremlins and vampires walking down the street at night. But the series is about the lead character, Mercedes Thompson, and her fight to stand up to the people who dominate the world.
She faces challenges, goes against the waves, and faces dangerously exciting situations in this brilliantly engaging book series. Take a look at what the first book has for readers.
Start With: Moon Called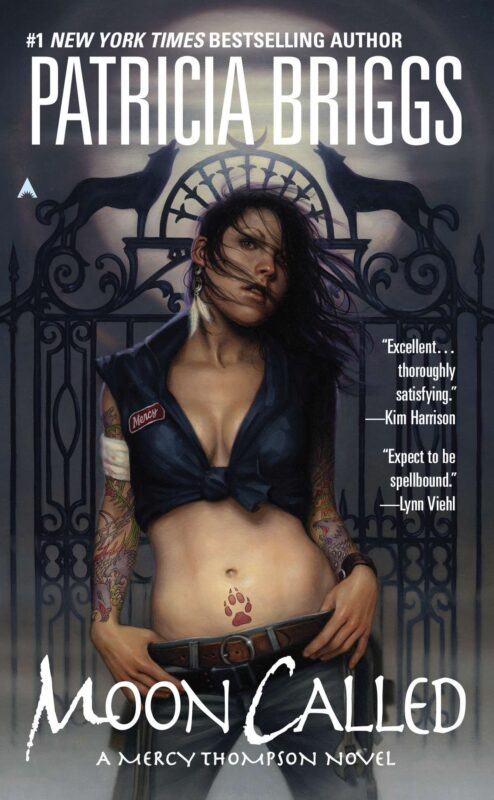 Welcome to a world of magic, where everything stays normal and sane in the day, but just as the night rolls in, people start turning into fantastical creatures. From wolves to Vampires and Gremlins, there are so many creatures in the story.
But the essential character is the protagonist named, Mercedes Thompson, also called Mercy. I found Mercy's character to be very well-written. She is a badass, but not the utterly annoying one with the typical character tropes.
She is considerate, understanding, and badass when she needs to be. She is also funny, and bringing this kind of character into an urban-fantasy story is very refreshing. So what is the story about?
Mercy is a talented mechanic, and she loves her job. But this fantastical world, just like the real world, is also dominated by males. This makes it difficult for the female to make her mark. And that is what gives this story a relatable element.
In a world of wargs, werewolves, vampires, and gremlins, Mercedes Thompson can turn into a coyote at will. But what happens when she decides to stand up to the most powerful creatures in the town? Read to find out.
Take a look at the reading order of the books in the Mercedes Thompson series:
Mercedes Thompson Graphic Novels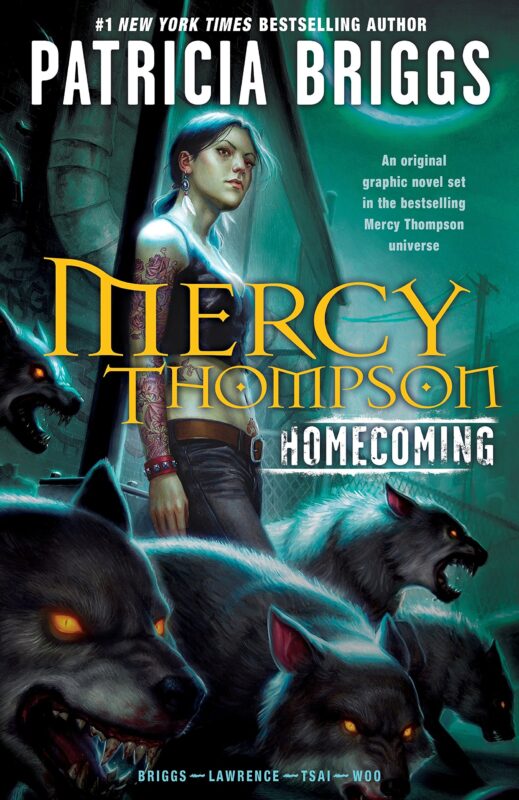 A world that is filled with fantastical creatures requires not only detailed descriptions for world-building but also a great series of graphic novels that does justice to the author's imagination and vision.
The Mercedes Thompson graphic novels series is just that; a brilliantly illustrated novel series that all the Mercedes Thompson fans would appreciate seeing. Watch the world come alive in color in this fantastic series of graphic novels.
Here are all the books in the series:
Alpha And Omega Series
People really loved the mystical and magical world created by Briggs in her Mercedes Thompson series. And since we all know how much everyone likes an excellent werewolf series, Briggs couldn't help but write one.
The Alpha and Omega series is about two werewolves, Anna and Charles. The thrill, the world-building, the magical elements, and the romance are so intense and well done in this series. If you liked the Mercedes Thompson series, you are going to love this series as well.
Start With: Cry Wolf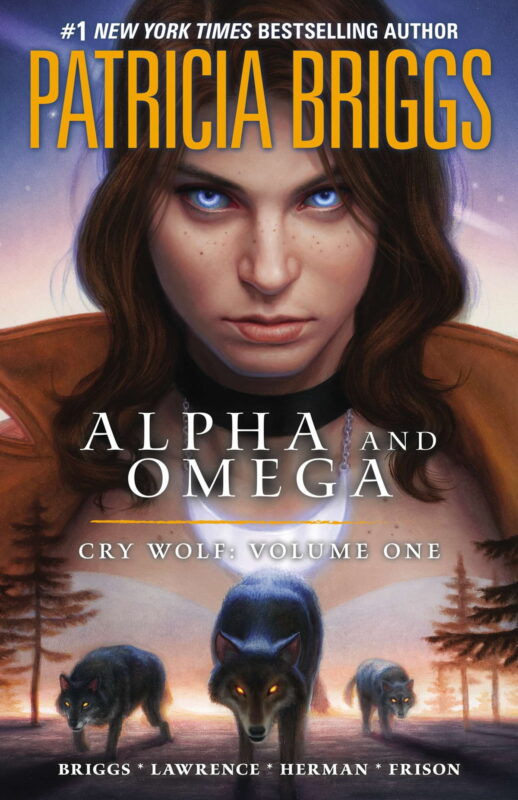 Another excellent fantasy story in a wonderfully created world full of werewolves, and there is a new and wonderful female lead character, Anna. So what is the story of "Cry Wolf?"
Anna is a werewolf, as already established. But it was not always like that. Anna never believed in werewolves until she was attacked at night violently, and yet she survived. But life after that was not easy.
After living at the bottom of the pack, she has become a subdued person who always keeps her head down and listens to what the dominating males say. But this has also filled her heart with hate and distrust. But things are about to change.
Things change when she meets Charles Cornick, the son of the leader of the North American Werewolves. Charles is different, and he becomes his only friend. He insists on bringing out the Omega wolf in Anna, something she does not believe she can do.
Please read the book to find out how both of these wolves try to bring the best out of each other, and an inevitable romance buds between them. But there are things that cannot wait, and the threat is real.
A rogue werewolf is out there, and they need to hunt it down before it threatens the lives of every werewolf in the pack.
Here are all the books in the series. Note that the second book, "Alpha and Omega," can also be read as the first book as it is a novella that establishes the character of Anna and Charles. Start with any of these two books, and the reading order remains the same:
Alpha And Omega: Cry Wolf Graphic Novels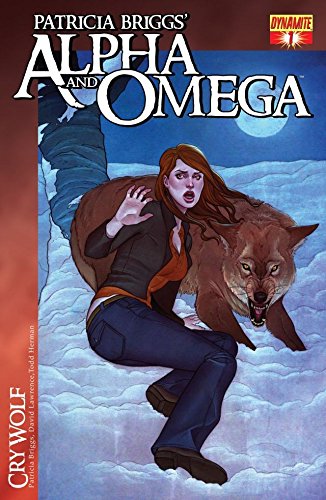 Just like the Mercedes Thompson series had a brilliant graphic novel series, so did the Alpha and Omega series. It is always a pleasure to watch the characters and world you have imagined while reading the book come to life in brilliant artwork.
Apart from the beautiful character design and art, the stories in these graphic novels are also brilliant. Fans of the series would love to dive deeper into the world created by Briggs. So pick the books and start reading.
There are eight graphic novels in this series. Here is the reading order for it:
Hurog Series
We have seen a wonderful world of mythical creatures such as werewolves, vampires, gremlins, etc. So what magical creature that has ruled the literary genre for decades was missing? Dragons. The Hurog series introduces them.
With a brilliantly written plot that perfectly balances magic, mystery, and politics along with other supernatural elements set in medieval times, the Hurog series will quench the thirst for reading a great fantasy series without the giant pile of books.
The series is a short series with just two books. The story is fast-paced, and every page has something interesting to keep you going ahead. Let's take a look at what the first book offers.
Start With: Dragon Bones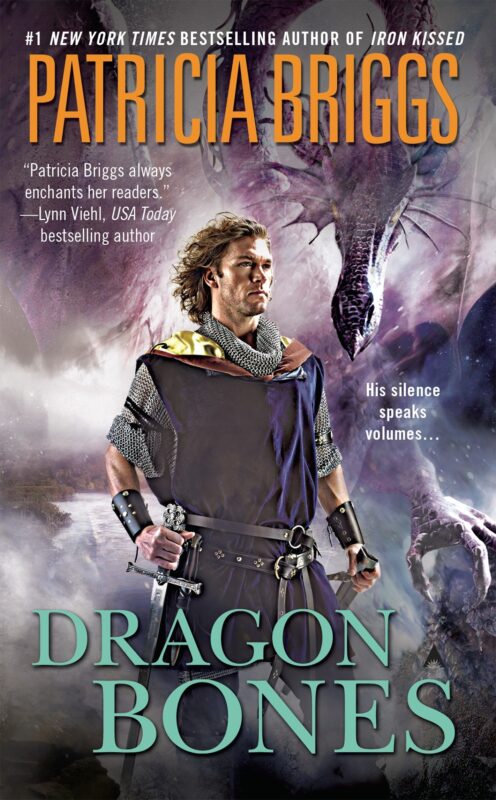 The first book in the series, "Dragon Bones," is about the Ward of Hurog. He is a simple-minded fool that does not know much about politics, ruling, war, or pretty much anything else. A simpleton is living a simple life.
But when his abusive father dies, Ward becomes the new lord of Hurog, and this is when the switch happens. We get to know that he was not what he pretended to be—an intelligent tactician who understands war and politics better than anyone else.
A war is brewing, but while Ward is on his way to battle, he discovers something dangerous. A power that is too much and too strong. And if the enemies get a hold of it, things will take a turn for the worse. Read the book to know what this power is and what happens next.
Here are the two books in the series:
Raven Series
Dragons, werewolves, vampires, and almost all the mystical creatures are done. But the Mage is still left. The Raven series is a highly detailed and well-crafted series about the world of magicians.
The Raven series is set in the fictional city of Colossae, where magical studies flourish. A fascinating book series that uses the old trope of "good vs. bad" but gives a fresh and unique spin on it.
There are two books in the series. Let's take a look at the first book in the series and what the story is about.
Start With: Raven's Shadow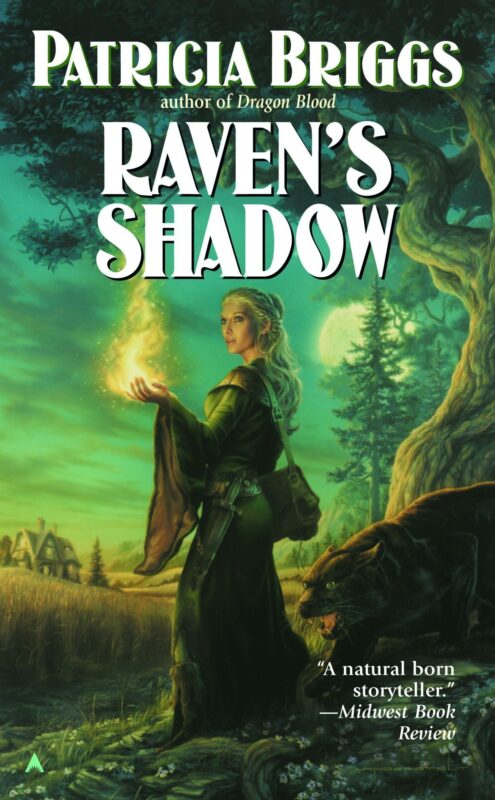 The first book in the series, Raven's Shadow, is about Seraph, a Raven mage. She is one of the last members of the Travelers. But the magicians are not treated well by ordinary people. They are hated and discriminated against by the very people they protect.
Please read the book to find out how Raven fights to survive in this hostile world and meets someone who is suffering from the very same situation as her. There are just two books in the series. Here they are in reading order:
Sianim Series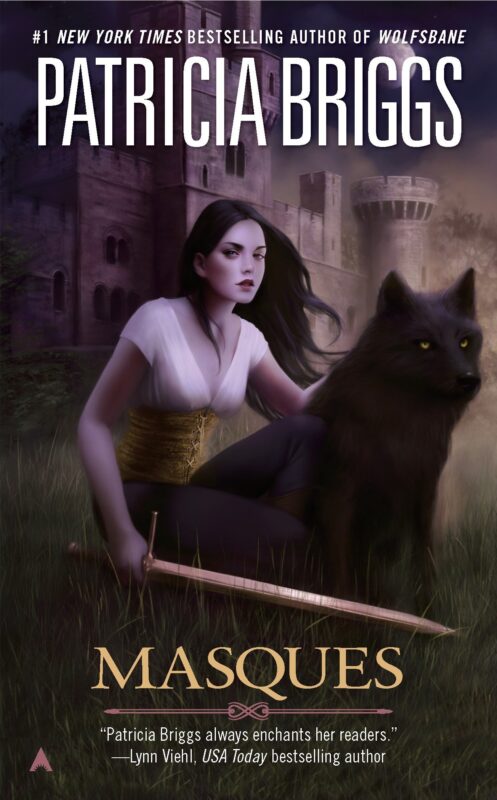 The Sianim series is a great fantasy novel series with a very familiar and classic fantasy story of the struggle of good vs. bad and how evil can be dominated with willpower and strength. But if the story is just like most fantasy novels, what makes it so different?
The Sianim series stands out for its character. They are written so wonderfully that it is a pleasure reading them. Briggs has understood what makes a character lovable, engaging, and intriguing. And she has employed this understanding very well in this series.
If you like Briggs's previous works and want to read an exciting fantasy novel series but do not want a book series with over five books, then pick this series. Here are all four novels arranged in reading order.
Standalone Novels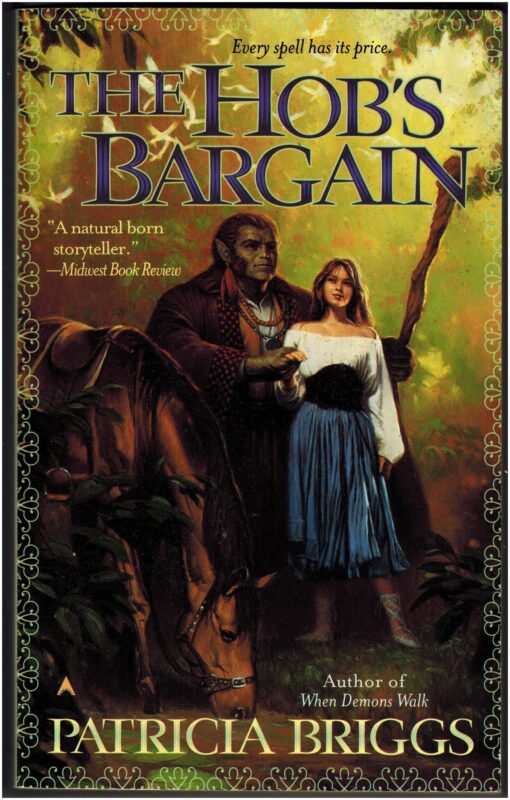 Patricia Briggs has written one standalone novel. If you are unsure of starting any of her book series because you do not want to add multiple books to your reading list without seeing her writing style, then pick her standalone novel.
Anthologies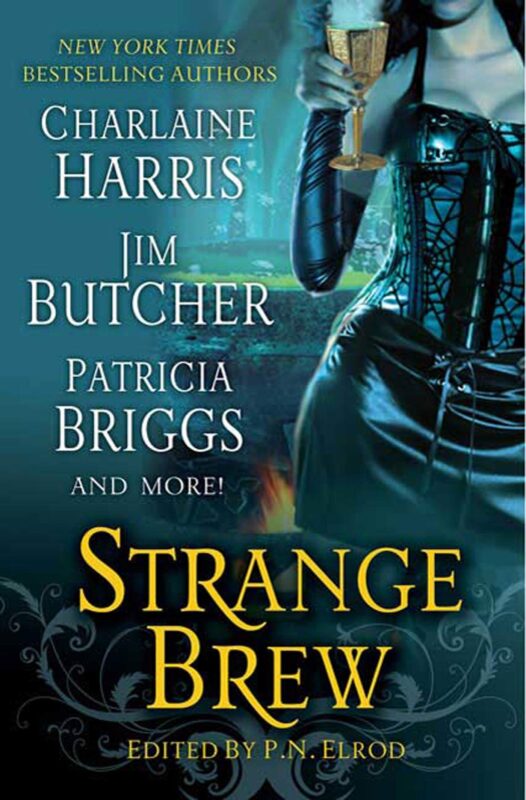 Here are all the anthologies by Patricia Briggs. Since these are not related in any way, there is no reading order to them. Pick any one of them, and you'll be fine.
Conclusion
If you are in the mood for reading some tremendous supernatural stories with great related characters going through a struggle and getting stronger, then nothing could be more fitting than Patricia Briggs's books.
With outstanding elements of struggle, fantastic world-building, and characters that will connect to your heart, Briggs's novels have all that's needed to keep you hooked to the book.