Librarians certainly see their fair share of books. So, if there's anyone who would be an excellent resource for recommending the best new books to add to your reading list, it's a librarian.
With the warmer weather coming, you're going to want to spend more time outside in the sunshine, and what better way to enjoy the sun and fresh air than to grab a book and relax.
Here are just 10 of the most highly recommended librarian picks for books you'll want to add to your spring reading list.
Too many books for your bookshelf? You may need an
e-reader
.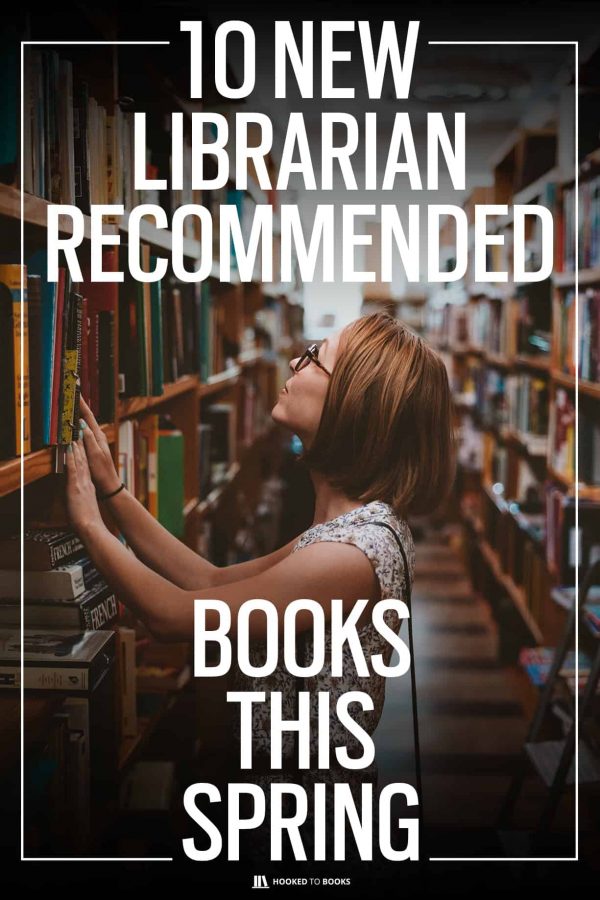 Every Note Played by Lisa Genova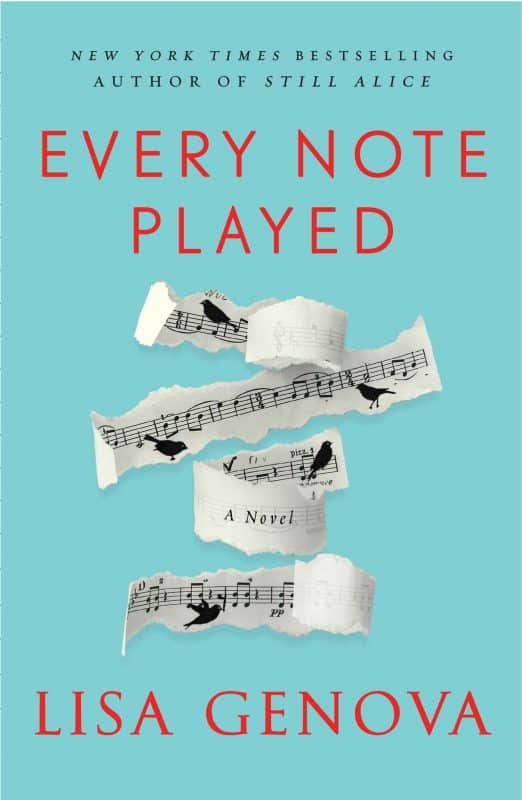 In this story of regret and forgiveness, we take a look at the meaning of life and what it means to be alive. In a dramatic and life-shifting turn of events, Richard sees his life as an accomplished pianist being taken away before his eyes, as he finds himself stricken with ALS and unable to move his right arm. Paralyzed, his fingers are no longer able to dance across the piano keys as they once did.
His ex-wife Karina suffers paralysis of a different type. Unable to face her fears and excuses, she instead turns towards blaming Richard and their failed marriage for her unhappiness and for her inability to overcome those fears and pursue the dreams she once had.
As Richard fades physically, Karina reluctantly becomes his caregiver. And, as the inevitable end draws closer, the two try to reconcile the past and find peace and forgiveness.
The Family Next Door by Sally Hepworth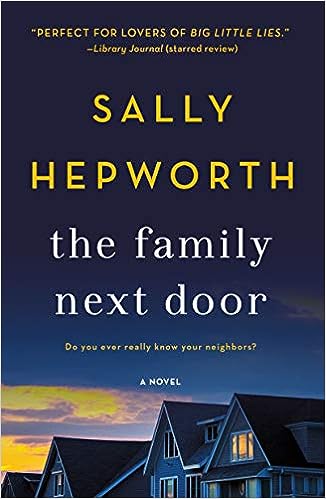 We never know what's truly going on in someone else's life. And, in this story of seemingly idyllic family life, we see that some mysteries and secrets can unexpectedly hide in the most unpredictable of places.
Essie hides her secret shame of something she did in despair as a new mother. Now, even though she has healed somewhat, that fear of what she may do still lurks within her.
As a new woman, Isabelle arrives at their small town, she instantly stirs curiosity. She is much different from anyone else, and she is highly interested in Essie.
Although Essie's friends disapprove, the two women become closer, and it becomes increasingly clear that Isabelle's move to town was no fluke.
"Stay hooked right until the last word of the last page of this dramatic and compelling mystery," says Albert Rodriguez, book blogger at Academized and BoomEsssays.
As You Wish by Jude Deveraux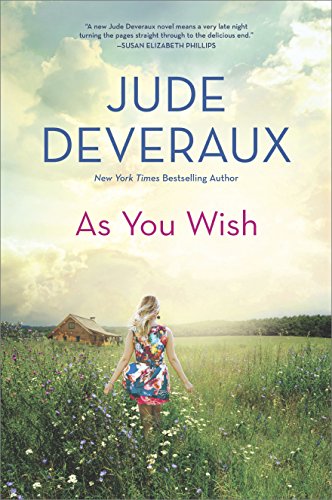 Hindsight is 20/20, and in this highly anticipated installment of Jude Deveraux's Summerhouse series, we follow three very different women's reflections of the past as they explore the question of how they would have done things differently.
All at different stages of their lives, and all in different situations, the three women begin to discover that, as diverse as they may be, they have a great deal in common.
Although they've all come to Summerhouse for specific reasons, as they begin to confide in one another and express the regrets they've had in life, they are granted an opportunity to right the wrongs of the past and erase the regret.
"If you could do it all over again, how would you have done things differently? Often we ask and are asked this question. Here, we see the answer from three very different perspectives, each with surprising results," outlines Maria McKenzie, a writer at UKWritings and EssayRoo.
Sometimes I Lie by Alice Feeney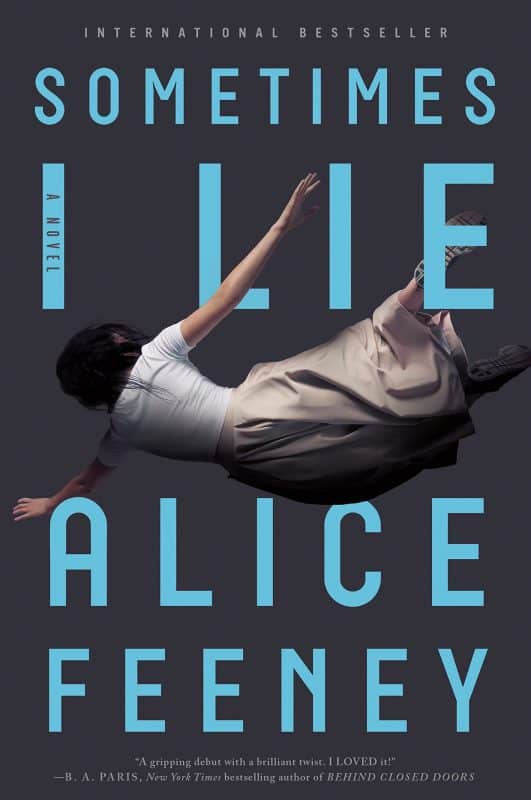 When Amber wakes up, she's laying in a hospital bed, unable to move and unable to speak. Laying there motionless, she is still able to hear everyone around her, unbeknownst to them.
Although she has no recollection of what happened, she does fear that her husband may be involved. One other important fact about Amber; she does tend to lie sometimes.
As we move between the present state paralyzed in the hospital, to just a week before the accident, and even further back twenty years to her childhood diaries, this psychological thriller forces us to ask the question — can something be a lie if you believe it to be true?
The Broken Girls by Simone St. James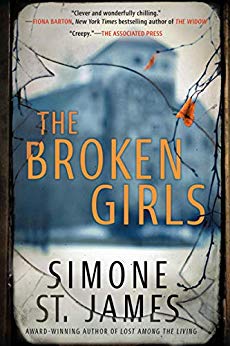 Wonderfully chilling and cleverly suspenseful, this story begins in the year 1950 in Vermont, where girls who are considered troublemakers are shipped off to the Idlewild Hall boarding school, rumored to be haunted.
As four roommates begin to develop a closer friendship, one of them suddenly and mysteriously vanishes.
Flash-forward to Vermont in 2014, journalist Fiona Sheridan is constantly reliving the events around her older sister's death twenty years earlier. After her body was found near Idlewild Hall, her boyfriend was convicted of her murder.
To this day, Fiona still suspects that something wasn't right about the case. She begins to uncover revelations from the past that may lead to solving the mystery surrounding her sister's death.
Tangerine by Christine Mangan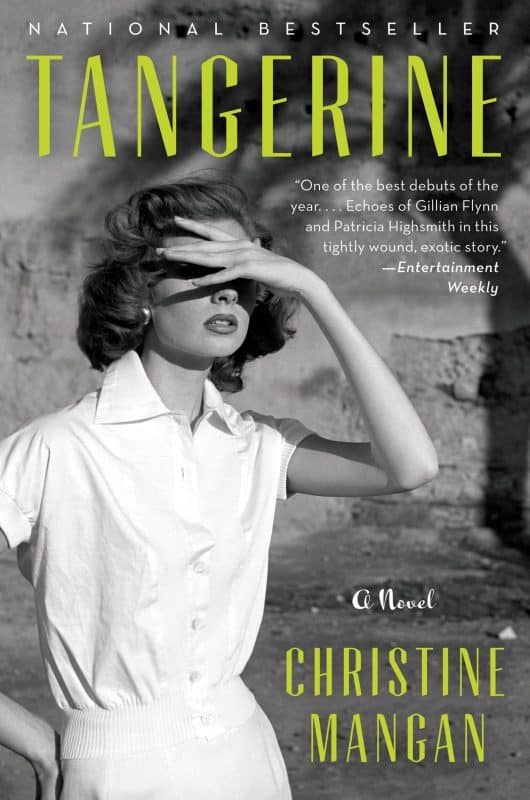 Alice is having a tough time adjusting to her new life in Morocco. She is hesitant to get out and explore the busy medinas and fears the stifling heat. Then, after not speaking to her in more than a year, her once inseparable friend Lucy unexpectedly arrives in Morocco with Alice's husband.
Fearless Lucy helps Alice break free from the boundaries of her apartment and begin to explore and experience the country. Suddenly, Alice's husband goes missing, and she begins questioning everything around her, from all of the decision she has made to her state of mind.
Girls Burn Brighter by Shobha Rao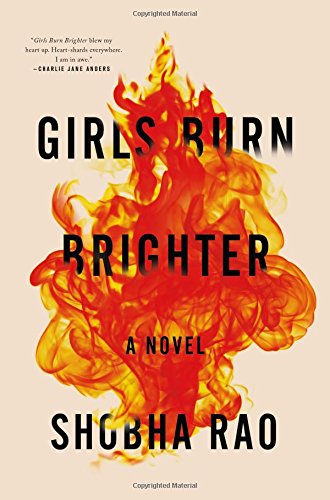 Growing up poor, ambitious, and female in India only works against Poornima and Savitha. Finding herself as a caregiver to her siblings after her mother's death, Poornima feels trapped and claustrophobic until Savitha enters her life.
Savitha shows her that being independent and joyful gives you something to envision beyond a life of arranged marriages. However, when Savitha has cruelly driven away, Poornima abandons everything she knows to find and reunite with her friend.
The Gunners by Rebecca Kauffman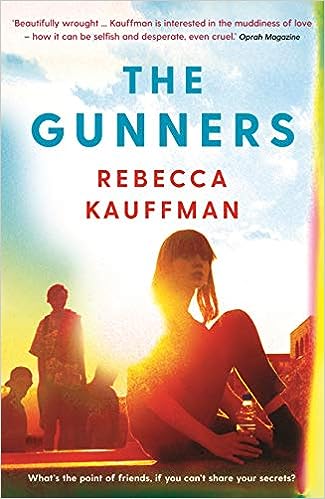 After one of his childhood friends takes her own life, Mikey Callahan reconnects with his childhood friends, known as "The Gunners." Before ending her life, Sally had become distant with her friends but held secrets about their group and each member.
With his life in a blur – both from the macular degeneration clouding his vision and from his emotional life – Mikey reunites with his friends to search for truth and forgiveness.
Mikey Callahan, a 30-year-old who is suffering from the clouded vision of macular degeneration. He struggles to establish human connections — even his emotional life is a blur.
The Female Persuasion by Meg Wolitzer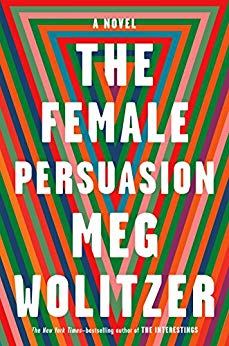 Being praised by someone we look up to and admire evokes an incredible feeling. It can also offer passage into an entirely new life and world.
When shy college student Greer meets Faith, the woman she admires intensely, her sense of purpose and inner light are ignited. Faith urges Greer to pursue that sense of purpose, as she begins to move down unexpected paths in life, towards the future she envisions but away from the love she has built with her boyfriend Cory.
My Dear Hamilton by Stephanie Dray and Laura Kamoie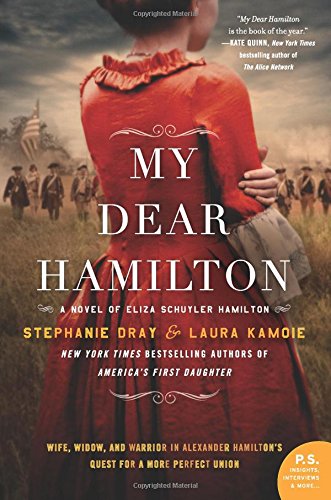 Using thousands of letters and sources, the story of Eliza Schuyler Hamilton is told like never before. Amid war, tragedy, and betrayal, she seeks to define herself, as outlined in this beautifully written novel.
Seen more than just a wronged wife, Eliza worked to help shape an American legacy. She first meets and falls captively in love with Alexander Hamilton amid the looming age of revolution in New York.
Despite the seemingly perfect marriage they create, Eliza struggles to cope with heartbreak and betrayal. Then, after losing her love, she remains vigilant in fighting to maintain Alexander's legacy.
Start compiling your spring reading list and be sure to get at least some of these librarian-recommended books on there.
About the Author
Chloe Bennet is a marketer at A-Level degree writing and Research Paper Writing services. She helps with social media and reviews online submissions. Also, Chloe teaches business communication at College Assignment Help website.