Marie Benedict is a historical fictionist best known for uncovering the forgotten truth about some of history's most influential women.
Formerly a lawyer, Marie firmly believes in promoting the achievements of women throughout history and exposing the inequities of history that males largely authored.
In 2016, she published her debut novel, The Other Einstein, and ever since then, there's been no stopping her. Her bestselling books have received critical acclaim, making her one of today's most celebrated historical fiction authors.
So, if you're ready to take an eye-opening journey into the past, be sure to check out Marie Benedict's fascinating work.
Marie Benedict's Books in Order
Marie Benedict has nine historical fiction titles to her name, and in this post, I'll list them all in the order they were published. Plus, I'll include a short summary of each book so that you can decide where to begin your reading journey.
1. The Other Einstein (2016)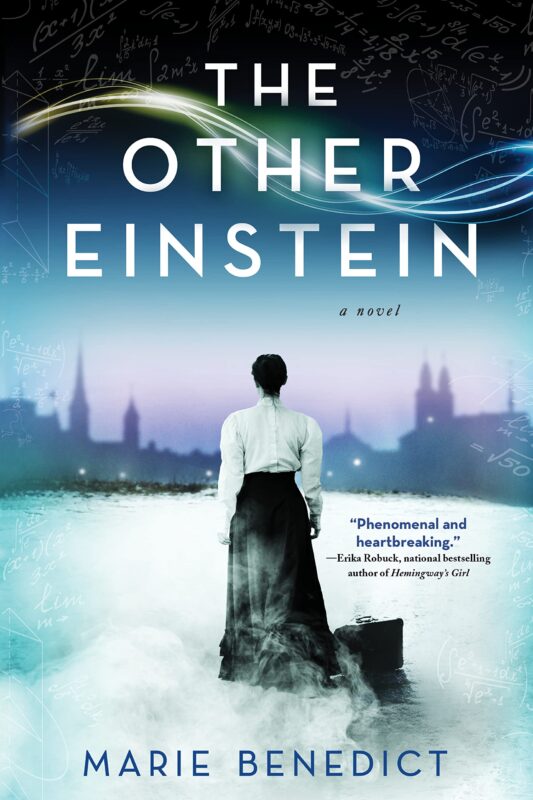 Twenty-six-year-old Mitza Maric is nothing like the other girls her age. Instead of settling down with a husband and raising children, she's pursuing a physics degree at one of the most prestigious universities in Europe.
Here, she meets fellow student Albert Einstein, and this pair of young scientists fall deeply in love. But despite the melding of their brilliant minds, the world isn't ready to embrace Mitza's genius. Instead, it's Albert who is elevated to the dizzy heights of scientific success, leaving his equally brilliant wife to sit on the sidelines.
But behind closed doors, Mitza is more than just a sounding board for Albert's ideas; she's a formidable physicist in her own ways. In fact, without her, the world may never have discovered the theory of relativity that we take for granted today.
2. Carnegie's Maid (2018)
Andrew Carnegie is impressed by his new Irish servant, Clara Kelley's attention to detail and impeccable expertise. But unbeknownst to Carnegie, Clara is not who she seems.
In truth, she's a destitute family daughter without a penny to her name, and her only hope of escaping a life of poverty is to embrace her new identity as Carnegie's maid.
But the closer she gets to her new boss, the harder it is to maintain the lie. And as their relationship develops into something more, she's terrified of letting her guard down and revealing the secrets of her past.
3. The Only Woman in the Room (2019)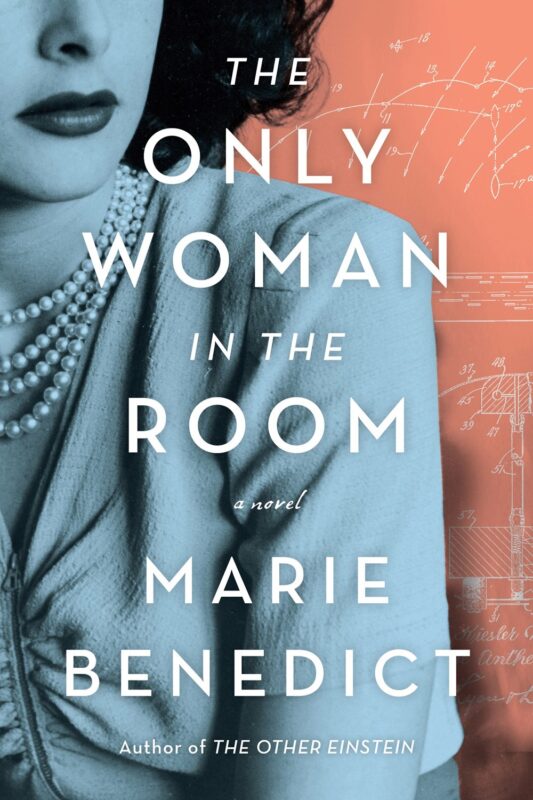 Before she became a Hollywood icon, Heady Lamarr was married to an Austrian arms dealer. She was beautiful yet underestimated; nobody knew her brilliance. And nobody expected her to outwit the Third Reich with a clever disguise as she escaped Europe to make a new life in America.
Now, safe from the Nazi regime, this talented young Jewish actress dazzles on the silver screen. But underneath her glamorous veneer, she keeps a well-hidden secret. Heady is a gifted scientist who is working on an invention that could help change the fate of the war and the future of communication.
4. Lady Clementine (2020)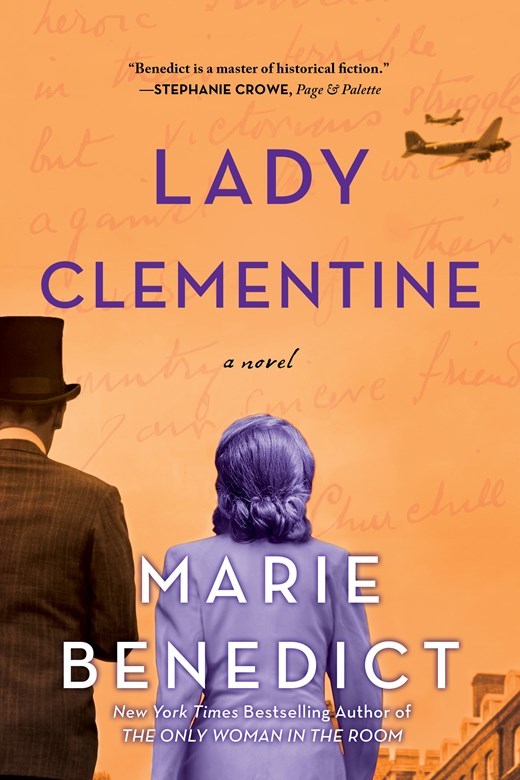 Behind every great man is a great woman, which was certainly the case for Winston and Clementine Churchill.
As the wife of one of the most iconic and important leaders of the 20th century, Clementine was a quiet yet formidable force. In 1909, she saved her husband from otherwise certain death when an angry protestor pushed Winston into the path of an oncoming train. Fast as lightning, she grabbed her new husband by his exquisitely tailored suit, pulling him back onto the platform.
This wouldn't be the only time Clementine would come to Winston Churchill's rescue. Even during one of the darkest eras in British history, she remained steadfast in her support, never surrendering to the enemy or bowing to the expectations of others.
5. The Mystery of Mrs. Christie (2021)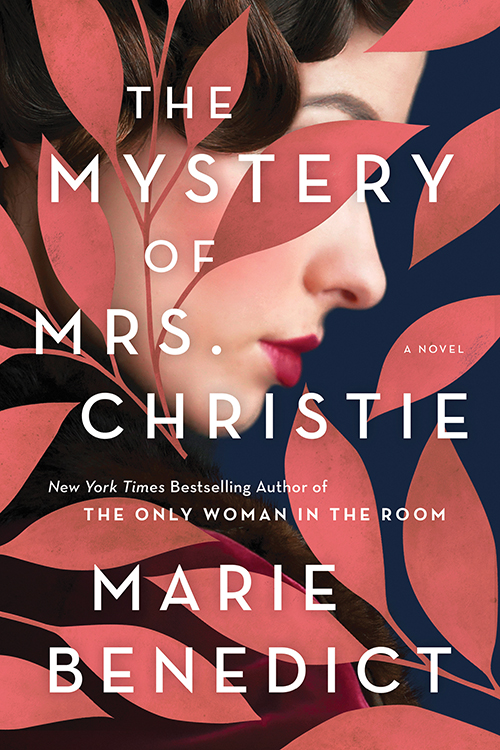 Agatha Christie was famous for her puzzling mystery novels, but the iconic author was once the subject of a bizarre, real-life mystery herself.
Her strange story begins on a cold winter day in 1926 when police officers find her empty, abandoned car at the side of an icy pond.
A set of tracks leading into the wilderness and a fur coat left on the car seat were the only clues that remained. Meanwhile, her husband and his mistress are placed under suspicion as the British authorities embark on one of the most thorough and frantic man hunts in history.
Then, seven days later, as quickly as she disappeared, Agatha Christie inexplicably reappears, alive and well. But she has no memory of the events of the past week and offers no explanation as to where she's been all along.
6. The Personal Librarian (with Victoria Christopher Murray) (2021)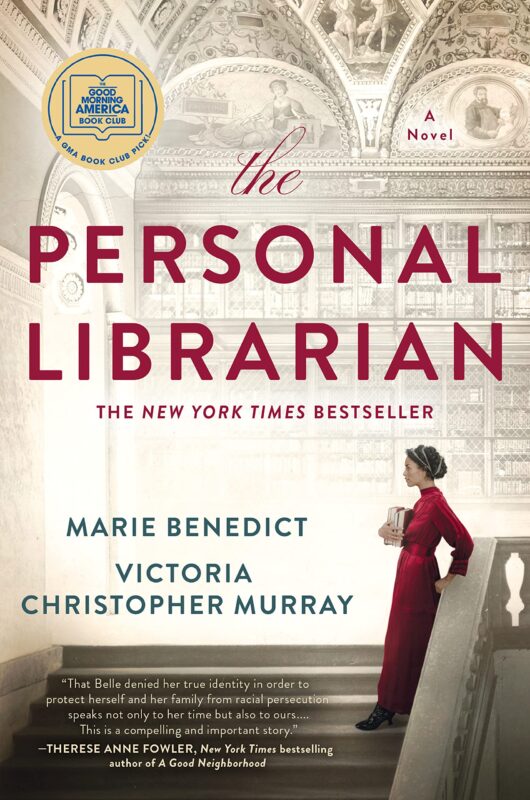 As a young woman, Belle da Costa Greene finds herself working for one of Wall Street's wealthiest financial moguls, J. P. Morgan. Using her vast knowledge and expertise of books, her job is to curate the contents of his brand new Pierpont Morgan Library.
Soon after Belle starts mixing with New York City's aristocracy, she becomes one of the most important figures in the fields of literature and art.
But underneath the glitz, glamor, and success, she's hiding a secret that could bring her career crashing down around her. Her real name is not Belle da Costa Greene; it's Belle Marion Greener, and she's not the Portuguese darling she's led everyone to believe.
Instead, she's the daughter of Harvard's first-ever black graduate, Richard Greener, an outspoken advocate for racial equality who fights for fairness and justice in a society still deeply marred by racism.
7. Her Hidden Genius (2022)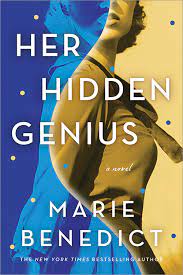 Rosalind Franklin has always been brilliant, but her incredible mind also makes her an outsider. And so, she feels most at ease when she's in the laboratory, studying the steadfast laws of chemistry and physics.
When Rosalind is tasked with experimenting with a newfangled idea called DNA, she gives it her all. She's fascinated by the possibility of unlocking the building blocks of life, and she spends endless hours researching her methods, testing her theories, and documenting the results. And ultimately, her hard work pays off.
But while her incredible discovery went on to change the world, she never got the credit she deserved. Instead, three men took the glory, and Rosalind's story has remained largely untold until now.
8. The Mitford Affair (2023)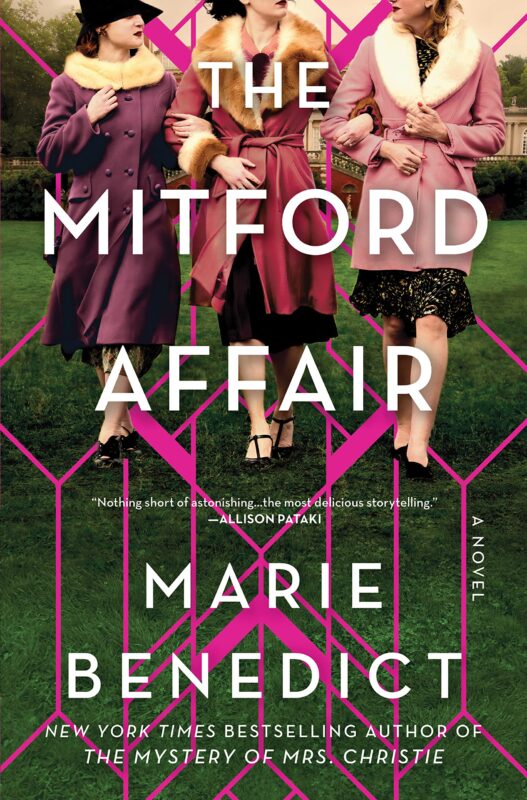 In the years between the First and Second World Wars, the Mitford sisters reigned supreme in the social circles of England's elite.
These six bright, beautiful, and independent young women weathered countless scandals, always coming out on top. But when Diana leaves her successful husband and runs away with a high-ranking fascist dictator, the sisters' reputation begins to take a hit. Rumors swirl about her relationship with the notorious Adolf Hitler, and soon, her entire family will fall into disarray.
As the Nazis continue their terrifying rise to power, Great Britain is heading on a collision course for war. And now, Diana's sister, Nancy, is forced to make an agonizing decision between family and politics.
9. The First Ladies (with Victoria Christopher Murray) (2023)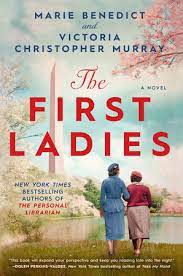 Outspoken activist Mary McLeod Bethune refuses to back down in the face of white supremacy. Soon, her activism transforms her into an icon for freedom and equality, and her face is plastered across newspapers up and down the country.
Even the White House knows Mary's name, and Eleanor Roosevelt, the wife of a prominent presidential candidate, is in awe of her bravery. So, she reaches out to the fierce and determined young woman, and the pair quickly becomes close friends.
Together, they share secrets and encourage one another to realize their dreams. And when Eleanor's husband, Franklin, becomes president of the United States, this dynamic duo becomes truly unstoppable. Despite pushback from FDR himself, little by little, they laid the foundations for the modern civil rights movement and changed the course of history forever.
Conclusion
Marie Benedict is known as one of the reigning queens of historical fiction. Her breathtaking novels shine a light on some of the lesser-known female figures who helped to shape the world we live in today. So, if you haven't read her critically acclaimed works yet, I highly recommend you give them a try.
Are you already a fan of Marie Benedict's books? If so, I'd love to hear your reviews and recommendations. Drop me a comment in the box below!