John Lescroart is the American author behind numerous historical mysteries and crime thrillers. His debut title, Sunburn, was published in 1981.
Since then, he's risen through the literary ranks to become one of the world's most celebrated writers.
His books have been translated into 22 languages, selling millions of copies around the globe, and many of them have reached the top of the New York Times Bestsellers list.
These days, Lescroart is best known for his Dismas Hardy series, one of the most beloved legal thriller sagas of all time. But this prolific author also has several other spin-off series and standalone works to explore too.
So, if you love nail-biting crime dramas and courtroom thrillers and you're looking for a new author's work to explore, then John Lescroart's books are well worth a read.
John Lescroart's Books in Order
John Lescroart has published more than thirty captivating novels throughout his career so far, and with any luck, he's got plenty more gripping titles to come.
Below, you'll find a complete list of Lescroart's work, including all of his famous series and standalone books, in both reading and publication order.
The Auguste Lupa Mystery Books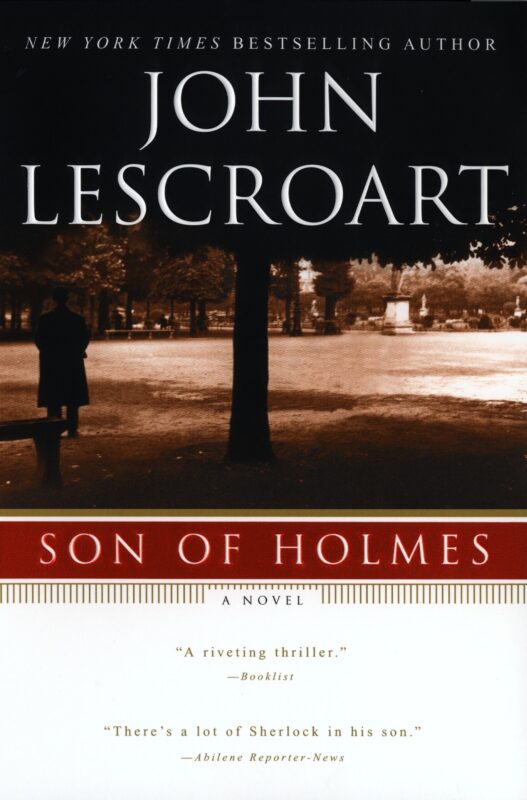 This duo of pastiche novels, set during the First World War, follows Sherlock Holmes' secret agent son, Auguste Lupa.
In book one, Lupa is tasked with investigating the mysterious murder of an intelligence agent in a small, war-torn town in France.
But as he delves into the baffling case, he uncovers a series of dark and ingenious acts of sabotage that threaten to change the course of history.
And in the second installment of the series, Lupa is summoned to Russia by Empress Tsarina Alexandra to uncover the truth behind the shocking murder of one of Tsar Nicholas II's relatives. But detective fiction fans are in for an extra special treat, as working alongside him is none other than the famous duo Holmes and Watson.
Who is Auguste Lupa?
The character of Auguste Lupa is shrouded in mystery, not only in these compelling stories but also in the literary world.
Both readers and critics have speculated that Lupa represents a younger version of Nero Wolfe, a fictional detective made famous by the mystery and thriller author Rex Stout.
Throughout the books, John Lescroart has planted many clues alluding to this character crossover. Although it's never explicitly stated that Lupa and Wolfe are the same people, it's undoubtedly strongly implied.
The Auguste Lupa Mystery Books in Publication And Reading Order
To get the most out of the Auguste Lupa series, it's best to read these books in the order they were published, listed below.
The Dismas Hardy Books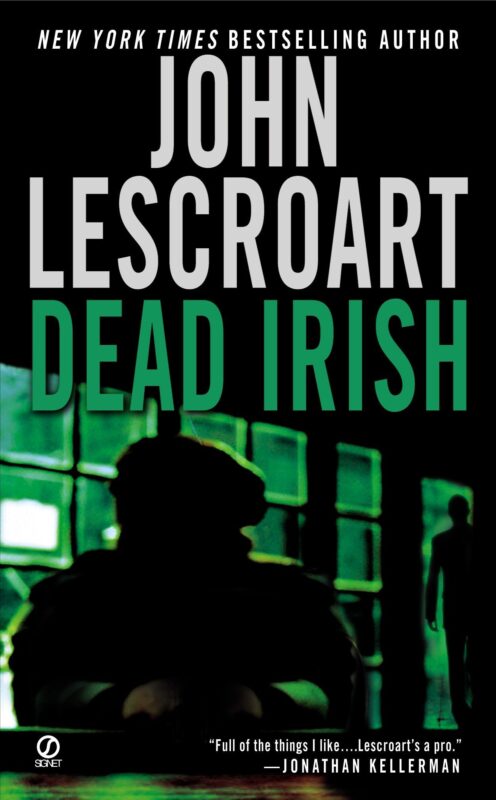 Lescroart's most famous series began in 1989, and even today, more than thirty years on, it's still going strong.
These captivating crime thrillers are set in San Francisco, where we follow the life and adventures of an ex-cop and defense attorney, Dismas Hardy.
Hardy was a celebrated lawyer with a glittering career in his younger years. Still, after several setbacks, he lost it all and worked the night shifts in a local bar.
But one day, a brand new case falls at his feet, and fate brings him a second chance. Suddenly he has the opportunity to reinvent himself, and he soon becomes a formidable force for truth and justice.
This popular character has an unusual name; author John Lescroart explains its origins on his website. In Roman Catholic theology, Saint Dismas, nicknamed 'the good thief,' is the patron saint of thieves and murderers.
Dismas was crucified on Calvary next to Jesus himself, and there on the cross, he recognized his wrongdoings and accepted his punishment with wisdom and grace. And so, Lescroart decided it was a very fitting name for his honest, humble, and justice-seeking protagonist.
Throughout the series, Dismas Hardy works alongside his good friend, Abe Glitsky, a homicide detective dedicated to bringing down San Francisco's most notorious criminals. And in more recent installments, he teams up with Wyatt Hunt, a private investigator who runs his own agency.
Abe and Wyatt are fascinating characters in their own right, and they each star in their own spin-off series, which you can find more details about later in this post.
The Dismas Hardy Books in Publication And Reading Order
To get the most out of the Dismas Hardy series, it's best to read the books in the order they were published, listed below.
The Abe Glitsky Books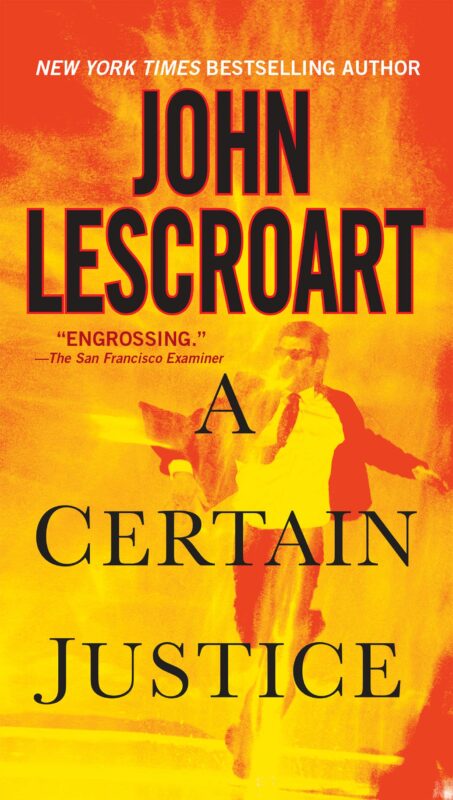 This popular spin-off series stars Dismas Hardy's crime-fighting counterpart, Lieutenant Abe Glitsky, an African American Jewish cop working on the mean streets of San Francisco.
Like Dismas, Glitsky has a strong sense of right and wrong and is determined to serve justice to some of the city's most dangerous and deadly criminals.
But at the start of the series, as a man stands accused of a horrific murder he didn't commit, he's forced to question his faith in the legal system he's fought so long and hard to uphold.
And so, with many of his most trusted and respected colleges turning a blind eye, Glitsky puts his career on the line to ensure that another innocent man doesn't die in vain.
The Abe Glitsky Books in Publication And Reading Order
John Lescroart's Abe Glitsky books were published chronologically; however, there is one slight caveat. Book two delves deeper into the story told in book one, offering additional insight into the gripping murder trial of Mark Dooher.
And so, the author describes his follow-up novel, Guilt, as both a prequel and a sequel to the series debut, A Certain Justice.
With this in mind, you should begin with Guilt before reading A Certain Justice. But whichever reading order you choose, both books complement each other and provide the perfect jumping-off point for the rest of the series.
The Wyatt Hunt Books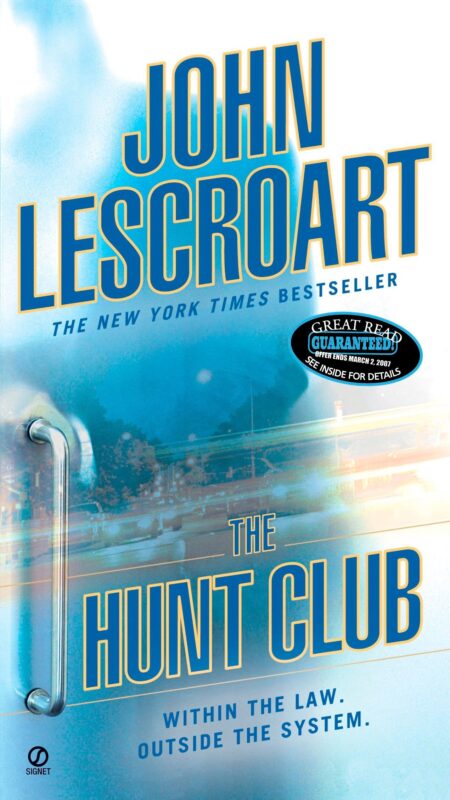 Wyatt Hunt first appeared as a supporting character in John Lescroart's smash hit Dismas Hardy series. Still, now, he's taken center stage in his own three-part trilogy.
Hunt is a San Francisco-based private investigator who runs his own agency, The Hunt Club.
At the start of the series, he's working as a one-person band tackling dangerous and difficult cases alone. But as the story progresses, he forms a team of like-minded seekers of truth and justice who work to protect the innocent and bring down some of the most notorious criminals in California.
The Wyatt Hunt Books in Publication And Reading Order
To get the most out of the Wyatt Hunt series, it's best to read these books in the order they were published, listed below.
John Lescroart's Standalone Novels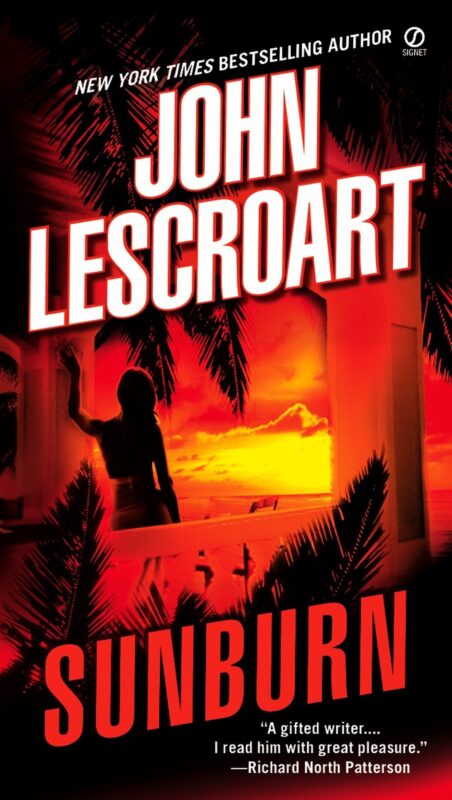 Alongside his popular series, Lescroart has also penned several gripping standalone titles, including his first-ever novel, the 1981 historical thriller, Sunburn.
Below, I'll list all of John Lescroart's standalone titles in the order they were initially published.
Silent Hunt: Wyatt Hunt vs. Joe Trona (With: T. Jefferson Parker) (2014)
The Portal (2017)
Conclusion
John Lescroart has written bestselling crime thrillers and mystery novels for over forty years. Even today, at seventy-four, he's showing no signs of slowing down.
The author has a huge collection of works to explore, from his smash hit Dismas Hardy saga and spin-off series to his gripping standalone titles.
If you've never read Lescroart's books before, I hope this post has helped you to decide where to begin your reading journey.
Are you already a fan of John Lescroart's work? If so, I'd love to hear your book recommendations and learn about your favorite reads. Drop me a comment in the box below!