Faye Kellerman, the best-selling author of mystery novels, was born in St. Louis and brought up in Sherman Oaks, California. Faye has a doctorate in dentistry but never practiced and switched to the profession of writing.
She is best known for her Peter Decker and Rina Lazarus series, with a total of 27 books released under the series title. Faye has written more than 30 books, including book series, standalone books, and short stories.
She has co-authored books with Jonathan Kellerman, her husband, and also with her daughter, Aliza Kellerman.
If you are interested in the mystery genre and looking for some fantastic books, then Faye Kellerman's novels are perfect for you.
Stay with us throughout to get the complete list of Faye Kellerman books in order.
Faye Kellerman's Books in Order
| Sr. No | Title | Publication Date | Print Length | Publisher | Where to Buy |
| --- | --- | --- | --- | --- | --- |
| 1. | The Ritual Bath (1986) | January 1, 1996 | 288 pages | Headline Feature | Amazon |
| 2. | Day of Atonement (1991) | January 1, 1991 | 448 pages | Headline | Amazon |
| 3. | False Prophet (1992) | January 1, 1993 | 368 pages | Headline Feature | Amazon |
| 4. | Serpent's Tooth (1997) | January 1, 1997 | 400 pages | William Morrow | Amazon |
| 5. | The Beast/ Predator (2013) | August 6, 2013 | 272 pages | William Morrow | Amazon |
| 6. | Murder 101 (2014) | September 2, 2014 | 384 pages | William Morrow | Amazon |
| 7. | Bone Box (2017) | February 28, 2017 | 608 pages | Harper Large Print | Amazon |
| 8. | Walking Shadows (2018) | August 28, 2018 | 384 pages | William Morrow | Amazon |
| 9. | The Lost Boys (2021) | January 12, 2021 | 368 pages | William Morrow | Amazon |
| 10. | The Hunt (2022) | August 23, 2022 | 720 pages | Harper Large Print | Amazon |
The Peter Decker and Rina Lazarus Books
Peter Decker and Rina Lazarus series is one of her most famous works. The series introduces us to LAPD detective Peter Decker and Rina Lazarus, a religious woman. During an investigation, Decker meets Rina, and later both fall in love and tie the knot.
The couple's love for solving mysteries eventually makes them a detective duo. The whole series follows the story of this couple and how they solve the crimes using their sharp brains.
Books in this series can be read as standalone novels because each book explores a new crime investigation. However, it is better to read according to their publication order for a thorough understanding of the whole series as well as the characters.
The Peter Decker and Rina Lazarus in Reading and Publication Order
Faye Kellerman has released over 30 books, and I know how confusing it is to decide where to start. To make it easy, I'll list all of her books in reading and publication order so you can start your reading journey immediately.
The Ritual Bath (1986)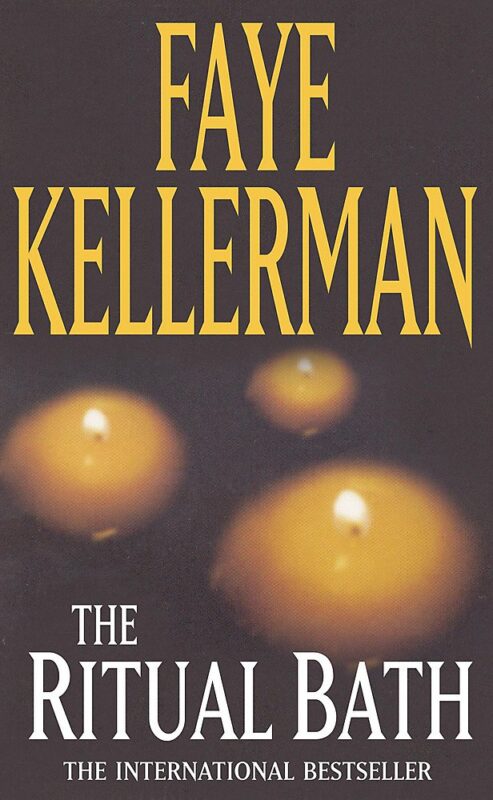 This is the first book of the series and also the debut novel by the author.
The detective, Peter Decker, gets news about a brutal rape case of the Yeshiva community in California Hills. A woman, Rina Lazarus, reported the crime and is the only willing witness to cooperate with the police department. On the other hand, the victim is not upfront to help the cops, making it hard for them to solve the case.
Rina and Decker grew close to each other in between the chaos. With further investigation, many truths are revealed that might come between the detective and the religious woman.
Sacred and Profane (1987)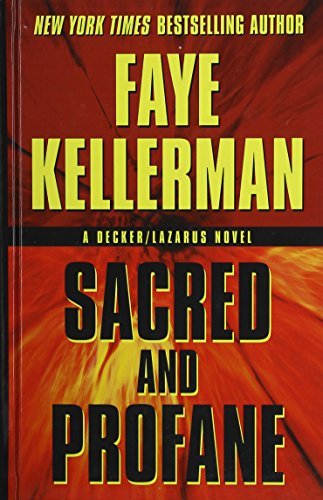 Decker has become very close with Rina's sons, Jake and Sammy, and is planning an outing with them. They go camping, and between the fun, they come across two skeletons of teenage girls. Hence the vacation is cut short for the detective.
Decker gets involved in a personal investigation and is pulled deeper into the caves of Hollywood Boulevard.
Milk and Honey (1990)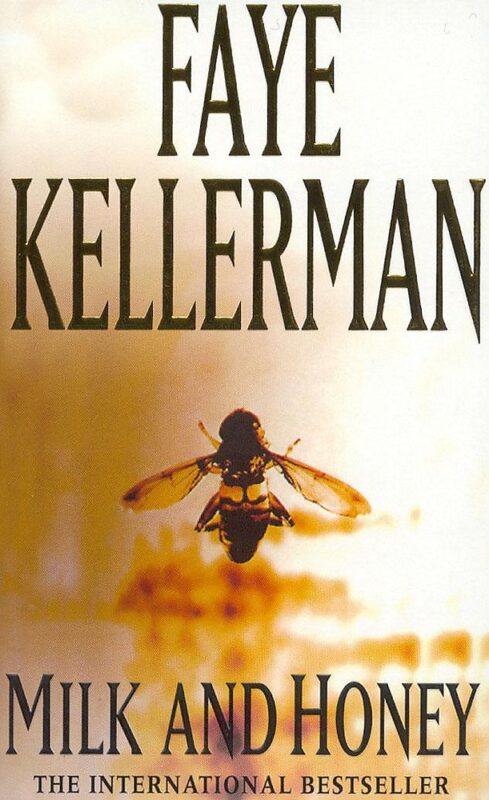 Rina is in New York, and Decker is missing her badly, but a chilling case keeps him involved. He discovers a kid in the streets alone, abandoned, and covered in blood. But the blood on the body is not hers, which leaves the investigators in a baffled situation.
Decker's determination to solve the mystery leads him to the discovery of four dead bodies. Now, he needs to uncover the truth about how both cases are linked to each other.
Day of Atonement (1991)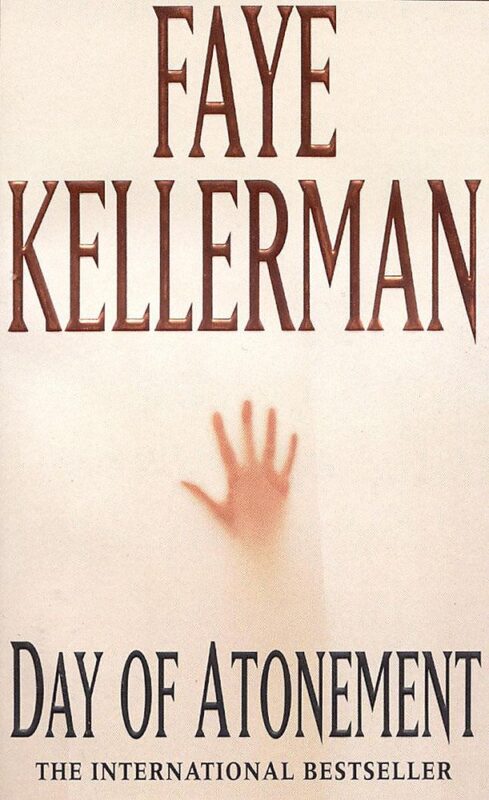 While enjoying honeymoon with his wife Rina in Brooklyn, New York, Decker is informed about a new case. Hence his sweet time with his better half is cut short. Nothing new for Decker now, is it?
A troubled young boy named Noam has disappeared; more precisely, he has run away from the close-knit religious society. But he is not alone; a killer has taken control over him, introducing him to a world of blood, pain, and terror.
Decker's job is to find both of them before the unwanted crime begins. Will he be able to rescue the kid and stop the psychopath killer?
False Prophet (1992)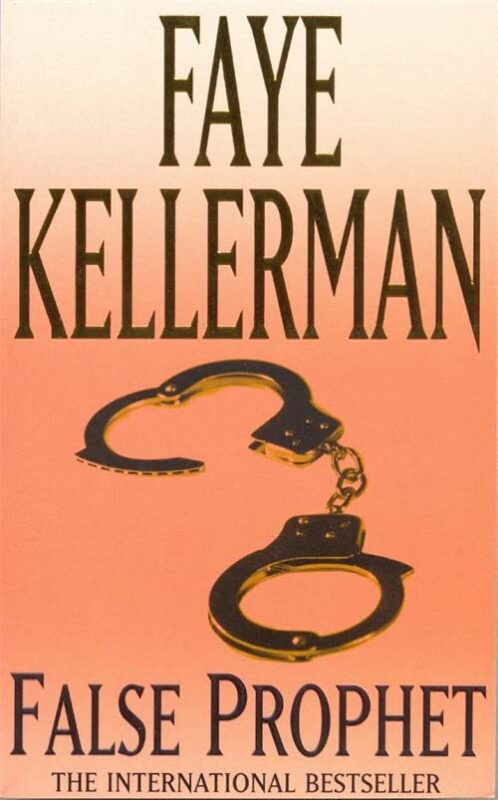 Lilah, the daughter of a Hollywood movie queen, is brutally beaten and raped in her own house. She was blindfolded, so hasn't seen the face of the attacker but claims to have second sight that gives her the power to picture the rapist.
She believes Decker can only solve this case, but due to her constant calls and obsession Decker transfers the case to his partner and also to focus on his pregnant wife.
Lilah's psychic powers are ignored by Decker, but when her visions become a reality, he finally gets involved in the case to uncover the truth and protect his family.
Grievous Sin (1993)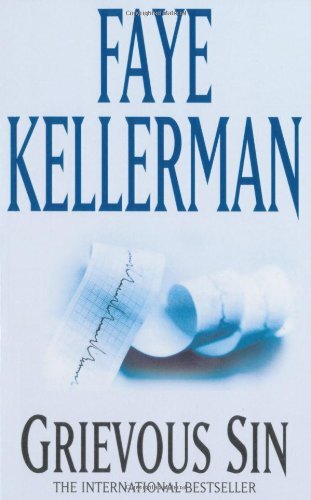 Peter's family happily welcomes their newborn baby girl until an incident at the hospital turns everything upside down. A baby and a nurse disappear from the hospital, and Decker takes responsibility for finding them.
After the discovery of a dead body, this murder mystery uncovers the truth of hospital politics and sick mind games.
Sanctuary (1994)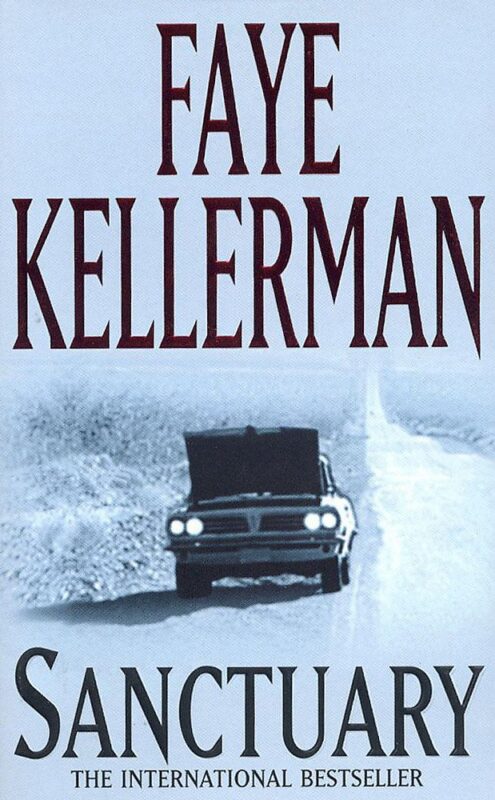 A sudden disappearance case of a diamond dealer and his family has left all in a perplexed state. With all the belongings untouched in the manor, the detective is at a loss for clues.
A murder of a second dealer in Manhattan makes the case more complicated. Decker and Rina are trapped in the mystery case with a shocking revelation that is close to their home.
Justice (1995)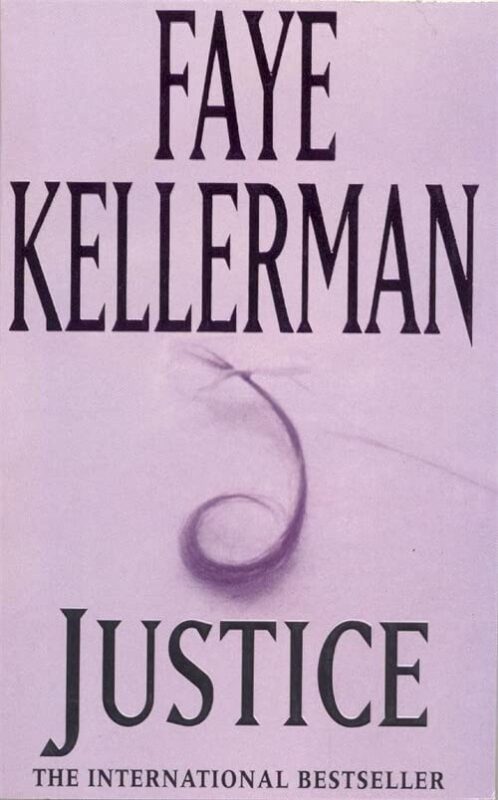 The murder of a teenager takes Decker into the dark world of the exotic life of privileged youth. As the investigation progress, the crime turns more profound and ugly. Now it's up to Decker to solve this mystery.
Prayers of the Dead (1996)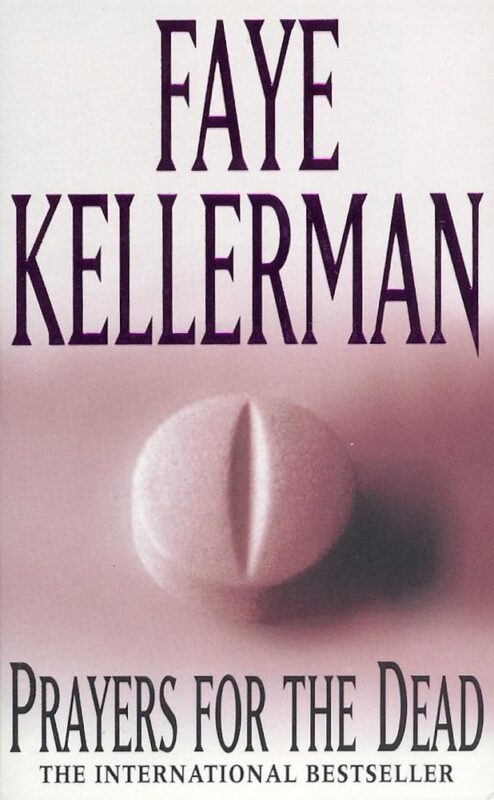 Dr. Azor Sparks, a respected surgeon, is murdered in an alley, resulting in public outrage. The family's strange reaction to the death, the doctor's link with a bikers gang, and Rina's connection with the Sparks family create a lot of questions Decker is unable to find answers to.
Serpent's Tooth (1997)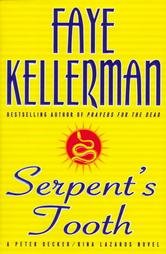 An angry ex-employee walks into a restaurant in LA with a weapon in hand. News spread that thirteen were dead and thirty-two were wounded, including the employee who killed himself after the brutal act. A disturbing act of manslaughter that left all stunned.
But later, it is revealed that more than one weapon was used in the scene. But the eyewitnesses saw only one man with a weapon.
This case takes Decker into the world of money and power. Also, a threat hanging over his neck can destroy his career. Now, Decker needs to solve this case as well as save his career.
Jupiter's Bones (1999)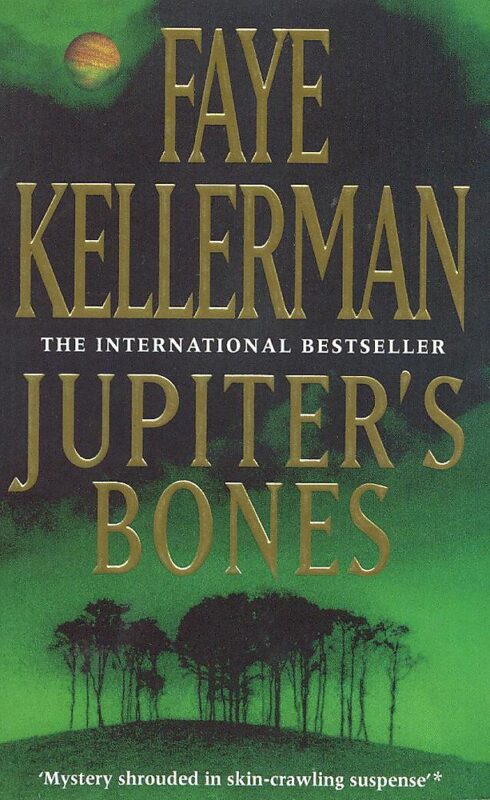 For ten years, Dr. Emil Ganz, a famous astrophysicist, disappeared, and no one knew about his whereabouts. One day he suddenly returned as the founder of a pseudoscientific cult called Order of the Rings.
After a few days, Emil, now also known as Father Jupiter, is found dead. Decker's job is to find out if it is a homicide or a suicide.
Stalker (2000)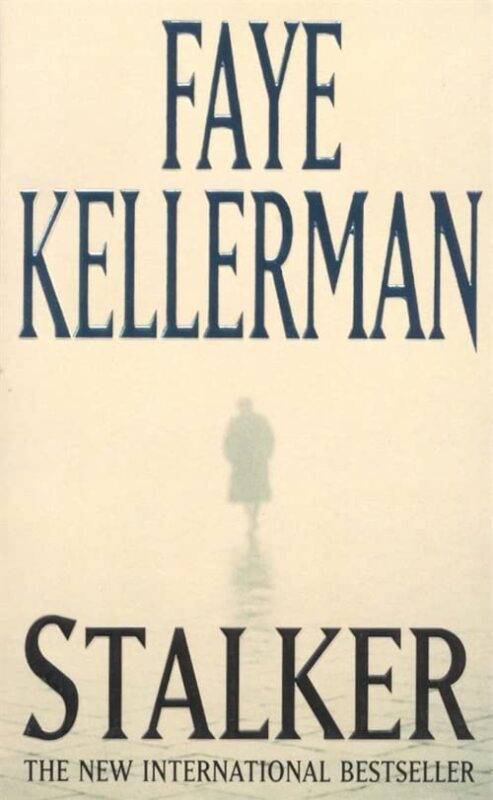 Cynthia Decker, daughter of detective Peter Decker became a cop against her father's will. But soon, she realizes the threat revolving around her. Cynthia discovers that someone is stalking her. Keeping this a secret from her father, she tries to find her stalker.
The Forgotten (2001)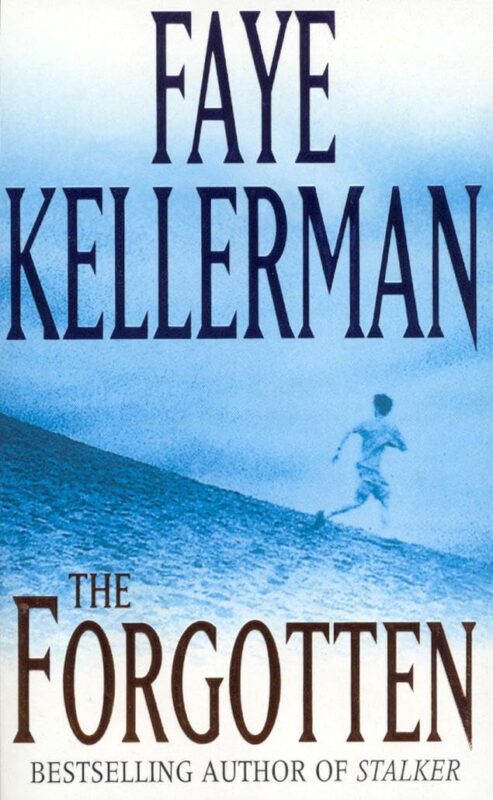 Rina's storefront synagogue is desecrated with anti-Semitic graffiti and images of Nazi death. Shocked by this incident, Decker and Rina suspect Ernesto Golding, a teenager belonging to a wealthy family.
Later that kid is found dead, leaving the couple with many unanswered questions. With the ongoing investigation, Peter and Rina unveil ugly truths about cruel parents, dark secrets, and troubled youth.
Stone Kiss (2002)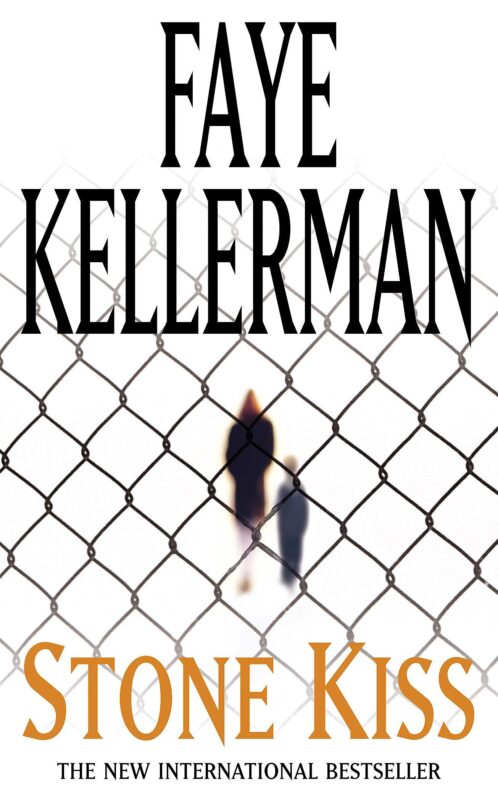 Decker's half-brother, Rabi Jonathan Levin's family, faces a shocking incident. Rabi's brother-in-law has been murdered in a hotel room. And the dead victim's niece has been missing since.
Rina and Decker leave to investigate the crime and find themselves lost in a maze full of lies, danger, and betrayal.
Street Dreams (2003)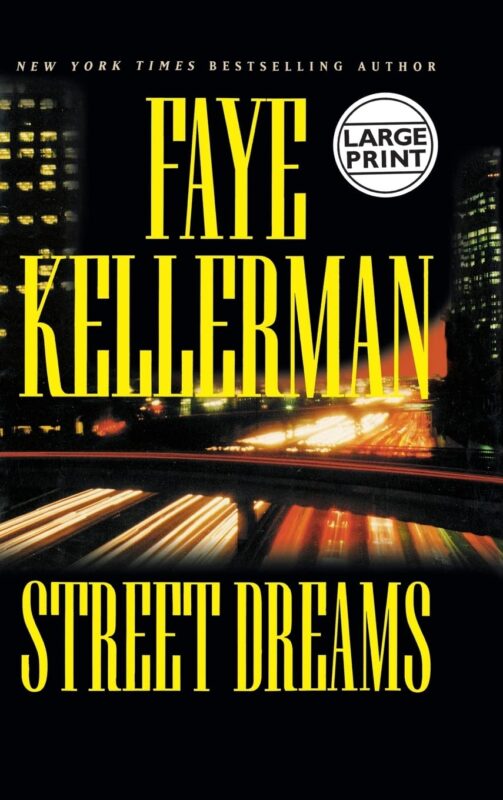 Cindy Decker finds an abandoned newborn baby in a dumpster. With a goal to find her mother, she starts her search but soon faces challenges when the case gets deeper and darker with shocking discoveries.
Making an ally with her father despite their personal differences, both Decker's start on the journey to solve this case.
The Burnt House (2007)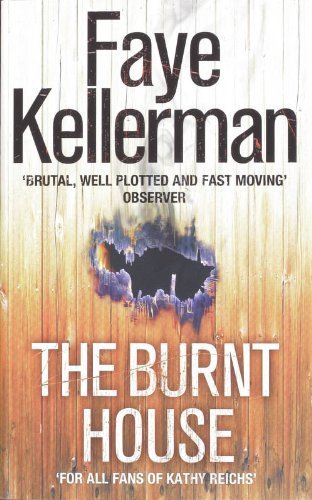 The story starts with a plane carrying 47 passengers crashing into an apartment building. Inside the plane, there were dead passengers, four extra dead bodies, and a missing airline employee. The employee's father claims she was not on the flight that day.
This crime and the horrible truth behind it leaves Decker and her wife in complete and utter stunned.
The Mercedes Coffin/ Cold Case (2008)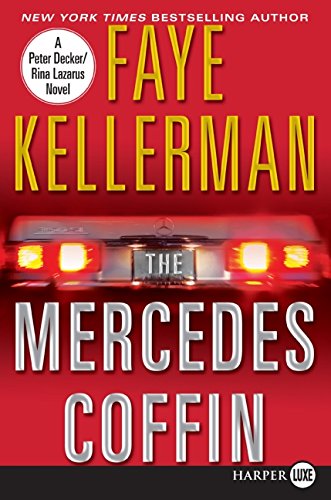 A fifteen-year-old case resurfaces when a Hollywood music producer is killed in a similar manner. Decker, despite his disbelief in the similarities, is forced to investigate further. However, after the suicide of a primary investigator from the old case, Decker realizes that both crimes are definitely related.
Blindman's Bluff (2009)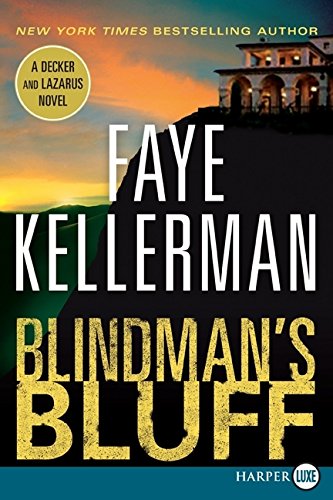 With the death of a billionaire developer, his family, and four employees, the case is handed to Decker for investigation. While determining if the deaths are simple murders or something deeper, Decker is unhappy with his wife's involvement in the dangerous case. He needs to solve this case soon to protect his family.
Hangman (2010)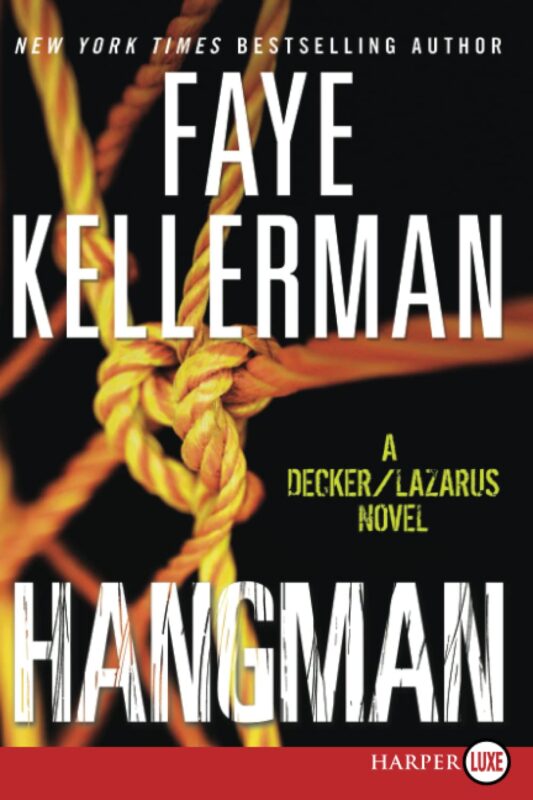 In this crime story, a healthcare worker is murdered, her boyfriend is missing, and a sociopath from a past case is back. Now Decker and his wife are left to solve this mystery.
Gun Games/ Blood Games (2011)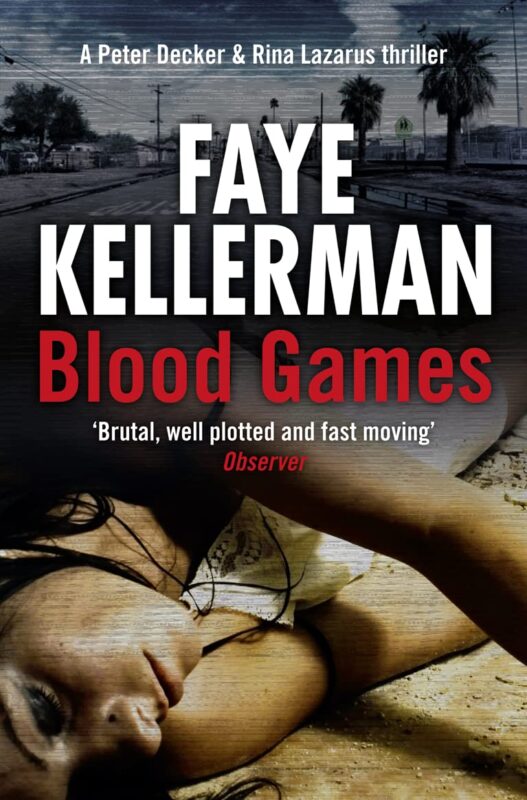 Gregory Hesse, a fifteen-year-old boy, is found dead. It seems like a suicide, but the victim's mother refuses to accept that her son committed suicide. With a request for investigation, Decker and Rina enter into the world of teenagers and their dark, twisted life. With an entry of a new person, things start to take turns.
The Beast/ Predator (2013)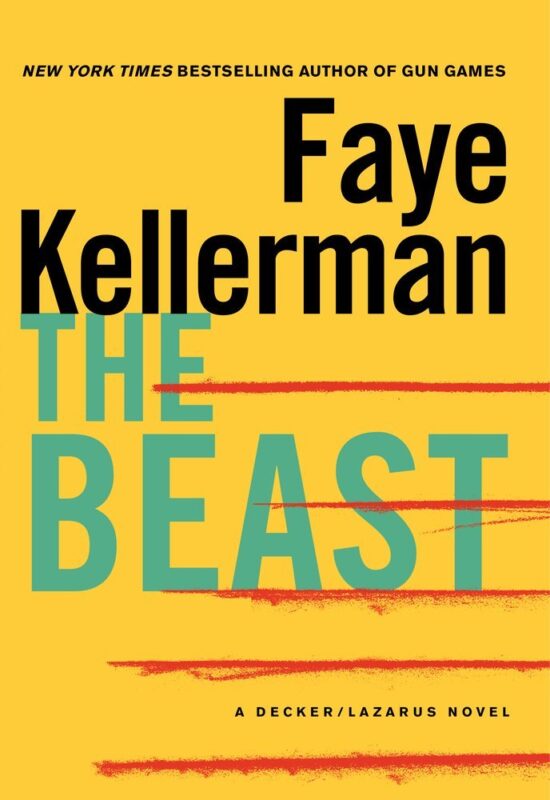 Hobart Penny, a billionaire, is found dead in his apartment, and his pet, a female tiger, is blamed. But with further investigation, it is found that the beast or you can say the killer is a human, not an animal.
After further digging, it is revealed that Hobart was involved in kinky sex and call girls. Chris Donatti, the father of his foster son, has knowledge of both, but Decker is doubtful if he should take his help. The case takes drastic turns, and Decker is left with some hard decisions to make.
This story also shows how Decker deals with family problems and his career simultaneously.
Murder 101 (2014)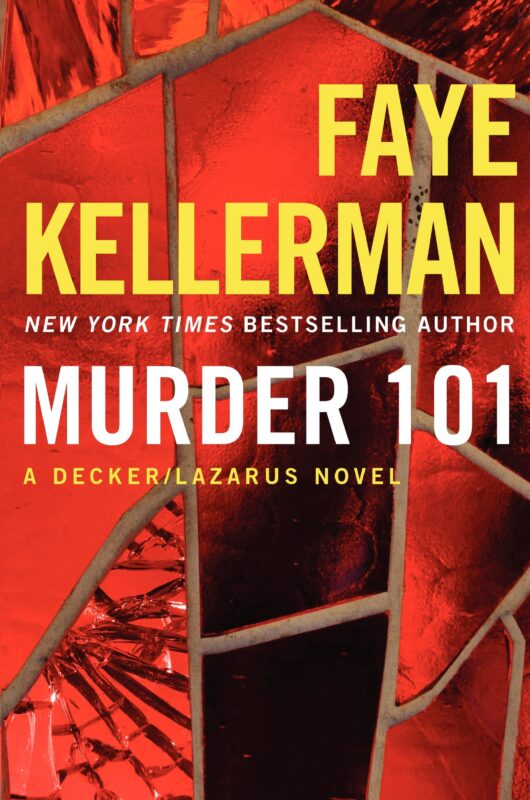 Decker and his family have moved to upstate New York to enjoy the peace, and Decker starts working for the Greenbury Police Department. Soon he is assigned a new case to solve, where he meets his partner, Tyler McAdams. There is a break-in at the local cemetery where the Tiffany panels have been replaced with fake ones.
With further investigation, the suspect is found, but unfortunately, before they can question, she is murdered. Her murder is followed by another one, and soon the case turns into a chilling suspense crime. Now, Decker and his new partner start on the journey of unveiling the truth.
The Theory of Death (2015)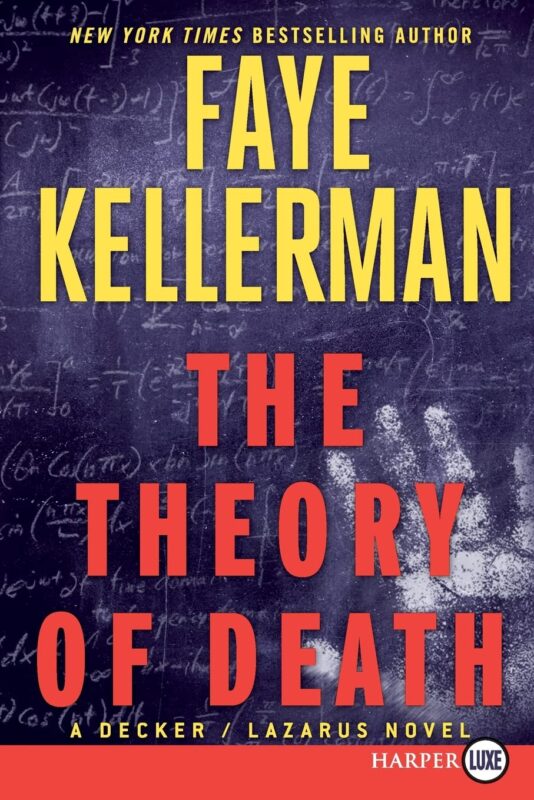 After a year since the last crime happened, Decker comes across his next case. A gifted mathematician, Eli Wolf, commits suicide; his naked boy is found deep in the woods. Initially, Decker tries to uncover the victim's identity and soon discovers a lot of extra truth about the crime.
Bone Box (2017)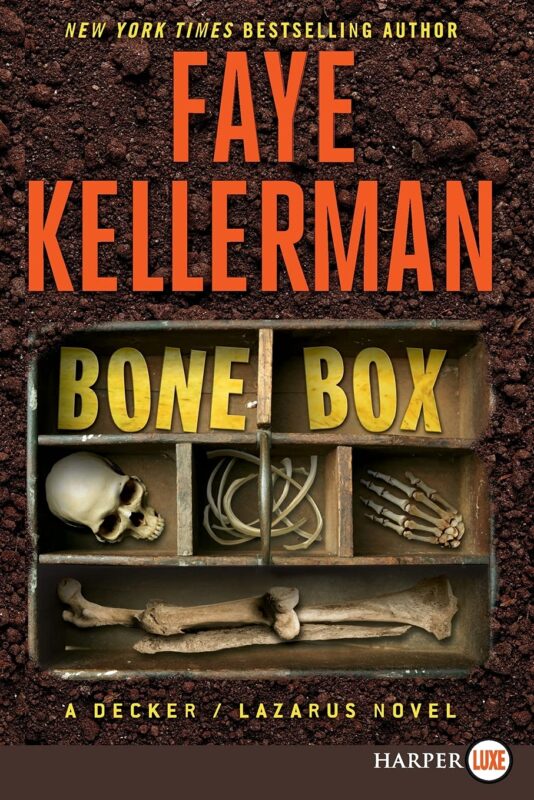 One day, while strolling, Rina stumbles upon human remains deep within the woods. She immediately informs her husband, who, on further investigation, found a skeleton, a wounded skull, and strands of hair.
It is discovered that the remains have been buried for years, and it belongs to a student from a nearby college. Later more remains of humans are found in the same location, which leads Decker and Tyler to dig thoroughly to find out the truth.
With the help of Rina, Decker tries to catch the psychotic killer still roaming around to find a new victim.
Walking Shadows (2018)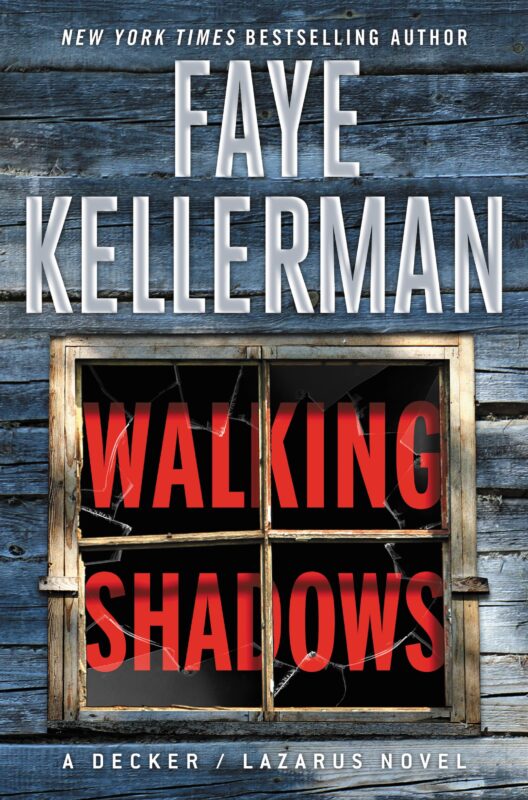 A twenty-six-year-old man named Brady Neil from Hamilton has been found beaten to death. He was a full-time employee with no criminal record. On further investigation, Decker finds that Brady might have been murdered because of his father's sins.
Brady's father, Brandon Gratz, was declared guilty of the robbery and murder of the owners of a jewelry shop. But Brandon admitted that he didn't kill the owners, only robbed.
Later Brady's friend Joseph Boch also goes missing and is found dead. With the murder of two innocent men, it is up to Decker to investigate the case and find the killer.
The Lost Boys (2021)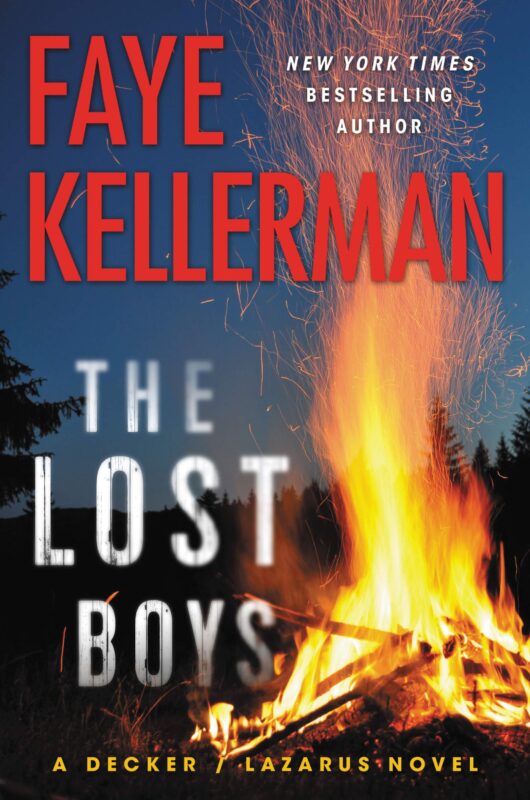 When Bertram Lanz goes missing, the whole town volunteers to search for him. On further investigation, Decker founds that maybe he hasn't disappeared but has willingly left with someone known. Later a nurse also disappears, which raises suspicions.
On the other hand, Decker gets another news regarding a missing and murder case. On a camping trip, among three young men, two went missing, and the remains of the last one were found in the woods.
Apart from this, in his personal life, the biological mother of his foster son suddenly showed up after ten years, which created havoc.
Decker and his team investigate the case further.
The Hunt (2022)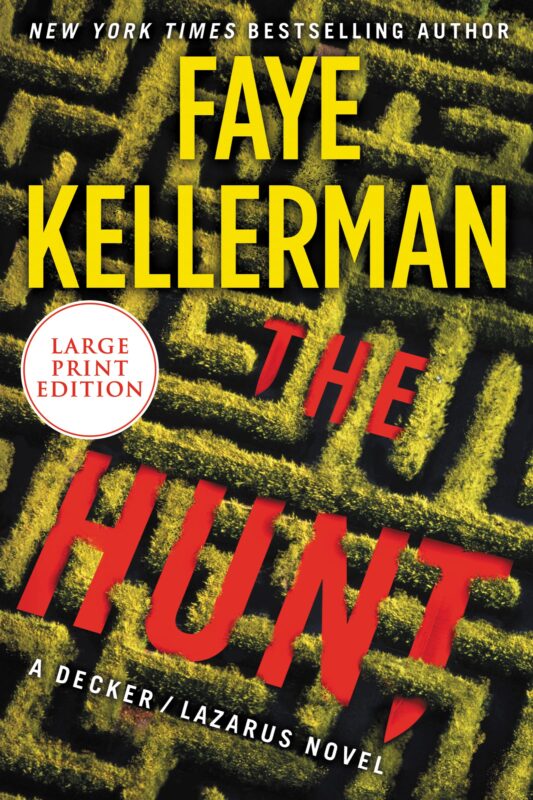 A body is found in the woods where previously a man went missing in New York. Decker and his partner were investigating the case when he was informed about a more personal matter by his adopted son, Gabe.
The biological mother of Gabe, Teresa McLaughlin, has fled to LA with her two children where she is brutally beaten by men. On coming to consciousness, she found both of the children missing. Gabe also informs his biological father, a millionaire man with a dark past.
Peter and Rina deal with everything and tries to solve the mysteries to rescue everyone.
This is the final book of the Peter Decker and Rina Lazarus series.
Standalone Books in Order
Faye Kellerman has written total of eight standalone books. Below I've listed the following books:
The Quality of Mercy (1989)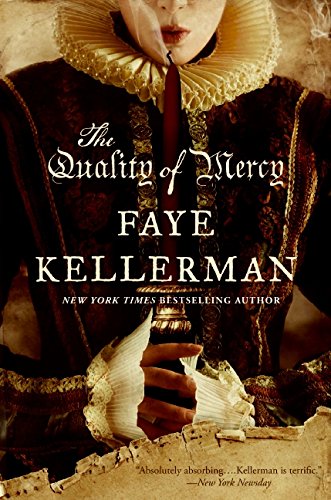 Rebecca Lopez is the daughter of the queen's physician. Her family is also a converso, Jews who practice their religion secretly and also helps others with similar religion. She also often travels to the streets of London disguised to enjoy and experience the adventures only allowed to the male population.
The man with whom she was betrothed is dead, and she eventually falls for a man named Will Shakespeare. Will is trying to take revenge for his friend's murder.
This standalone book by Faye is not only a mystery novel but also takes the readers on a romantic journey.
Short Stories Collection in Order
There are two short stories written by Kellerman, which I've mentioned below.
The Garden of Eden and Other Criminal Delights (2006)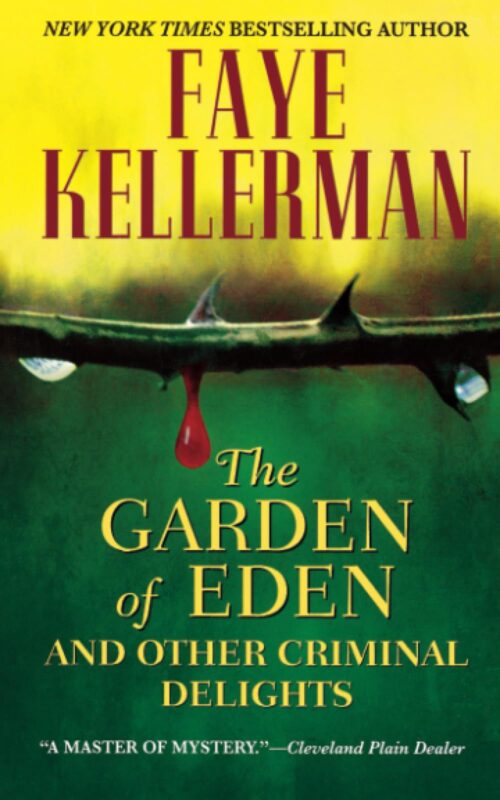 This is a collection of short stories book by Faye. It revisits the tales of Decker and Rina. New crime stories are solved by the couple and also include their daughter, Cindy Decker, the cop. It consists of seventeen short chapters, including Decker crime stories and two personal essays about Faye Kellerman's life.
"Small Miracles" and "Summer of my Womanhood," are the personal stories of the author describing her childhood life. The rest of the book covers other mystery stories. Overall its an amazing short story book to have in your reading list.
Conclusion
If you are a fan of mystery thriller books, then you will definitely enjoy the above-mentioned Faye Kellerman books. Try to read them in order for a better understanding.
Have you read any of the books by this author? If yes, I'd love to hear your views. Drop me a comment in the box below!