Once in a while, I love to treat myself to a brand new book. It might be a new release from an author I love or a special edition of a favorite novel. But in general, when I buy books, I like to buy them used. Used books are cheaper, kinder to the environment, and they often tell a story that goes beyond the words on the pages. Maybe it's a little note on the inside of the front cover or the odd annotation here and there from a previous owner.
There are so many advantages to purchasing used rather than new books, so I've put together a list of eight of the best ways you can find and buy used books online.
Next time you're looking to buy a book, why not check out one of these fantastic online used book sites. I've purposely not included Amazon on this list; everyone knows the big daddy of online retailers sells more new and used books than anywhere else. For this list, I'm giving some love to the lesser-known heroes of the used book world.
Best Used Books Online Shopping Sites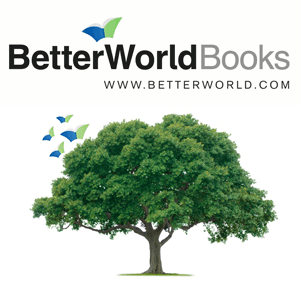 Better World Books stands out from most other online used book stores as they are all about putting people over profits. Their unique business model focuses on taking care of customers, employees, the community, and the earth, rather than just lining the pockets of their shareholders.
They spend a substantial part of their profits on funding literacy projects and grants around the world, and every time you buy a used book from them, Better World Books will donate a book to someone in need.
They have a huge selection of used books to choose from, including many of the latest titles. And their prices are as refreshing as their business model; they often the cheapest option out of their competitors, and their clearance section is packed with bargains.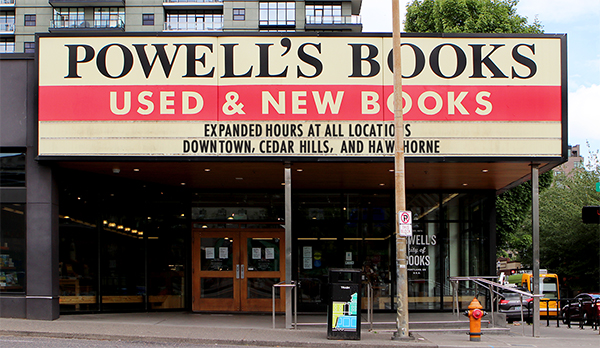 Powell's Books started their bookselling journey offline as Portland's biggest independent bookstore way back in 1971. Their physical stores are still booming today, and in more recent years, they've also headed online to become one of the biggest book retailers in America.
Their mission is to become "the world's best destination for readers, a place that fosters a culture of reading and connects people with the books they'll love."
You can find recent publications in a lightly used condition that have only been read by one careful previous owner, as well as more well worn and therefore even cheaper books. They stock most of the biggest titles, as well as plenty of works by lesser-known authors and even some rare and out of print books too.
Powell's isn't always the cheapest option for buying used books, but their catalog is vast, and you can find some pretty elusive titles amongst their inventory.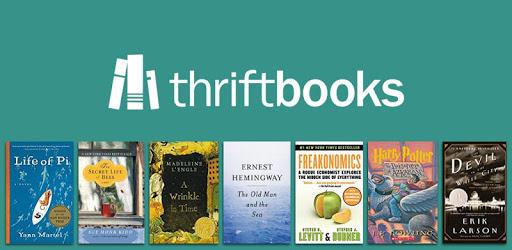 Another giant in the used book world, ThriftBooks, began back in 2003 with nothing but a pick-up truck of second-hand books stored in a single storage unit. Today, things have moved on a little, and they now have an absolutely mammoth catalog of over 13 million used books to choose from.
ThriftBooks have a strong focus on sustainability, and every year they save millions of books from beyond destroyed and sent to landfills. But they also strive to "make books accessible to readers for the chance to shape another mind, share another story, and teach a bit of wisdom."
As their name suggests, ThriftBooks has some of the lowest prices of all used book retailers on the web. Part of the reason they can keep the cost so low is thanks to their condition grading system. Very lightly used books in an excellent condition cost the most, but if you don't mind settling for a book with a few marks, stains, creases, or tears, then you can find absolutely bargain prices in their "acceptable" condition category.
They have all the major titles, new and old, including plenty of recently published works. Thrift Books is also a hub for used comics and manga too.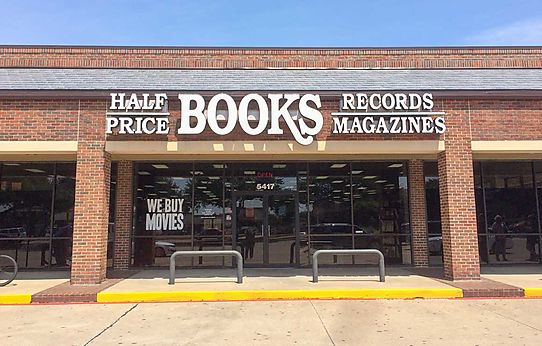 Half Price Books is another online bookstore with a long and fruitful history. It all began in 1972, when bibliophile friends Ken Gjemre and Pat Anderson started up a used bookshop in an abandoned laundromat in Dallas, Texas. Today, they have more than 120 stores around America, making them the largest family-owned used bookstore in the country, and that's even before their online sales.
The company places a strong community focus, with a significant proportion of its profits going back into supporting literacy and environmental groups, which they've been doing since day one.
Their website ships to customers around the world, and they have a vast selection of titles to choose. They also have a large number of rare first editions and copies signed by the author.
There are plenty of bargains to be had. Check out the "super buys" section, which lets you filter your search results depending on price, with many books at less than $2.
In more recent years, Half Price Books has also branched out to sell movies, music, and collectibles such as rare vinyl and pokemon cards.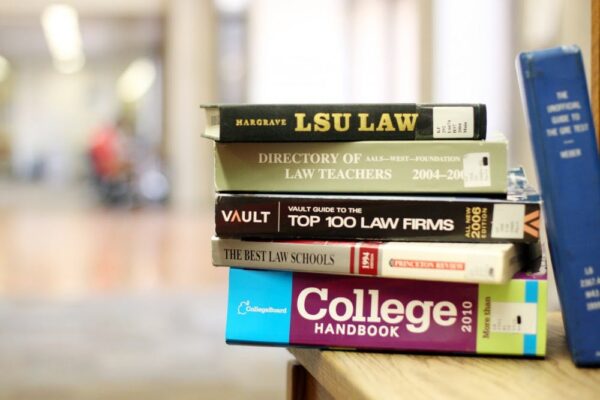 Back in the early 2000s, entrepreneurial booklover, Glen Nothnagel started a small used book, CD, and DVD company in the hopes of paying his way through college. It quickly turned into a lifelong passion, and today, his website has one of the largest inventories of used books on the internet.
Every year their sister website sellbackyourbook.com purchases millions of second-hand books and sells them at super discounted prices on their Second Sale site.
Their prices are low, and there is a massive inventory of both fiction and non-fiction used books to chose from. They also offer free shipping within the US on all orders over $10.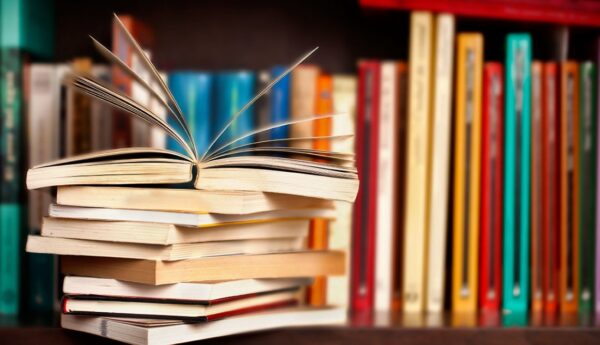 Established back in 1998 in the earlier days of the internet, Alibris has a huge selection of both new and used books, as well as used movies and music.
There are over 175 million books in the Alibris inventory, so you have a pretty good chance of finding whatever it is you're looking for within their vast network of independent bookstores.
They have all the latest titles, all the classics, and everything in between. It's also a great place to find rare collectibles, antique books, and out of print books too.
Just like most of the sites on this list, Alibris' prices tend to be pretty reasonable, and they have a great selection of clearance and 99 cent books too.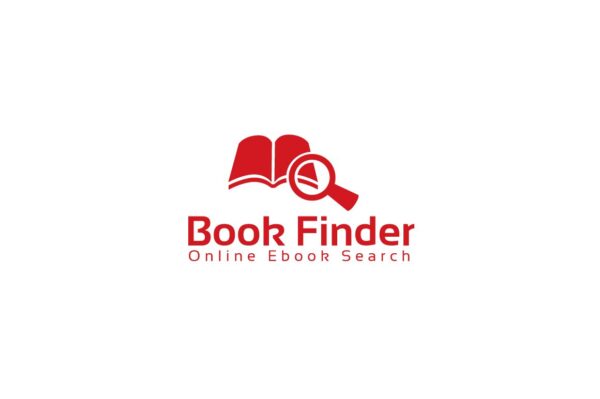 If you're hunting for a particular book and you don't want to scour through the inventories of every used bookseller on the internet, then head over to Book Finder.
This website lets you browse through listings from more than 100,000 new and used booksellers around the world. And if you're looking to keep the cost low, you can compare prices from every retailer and quickly find the lowest price available on the internet.
You can find pretty much any title in existence on BookFinder, from lightly used brand new books to all of the classics. It's also a great way to track down rare books, antique books, out of print books, and first edition copies, without having to spend hours searching through individual sellers.
The website is pretty basic, but the search function is intuitive and easy to use, letting you browse by author, title, or ISBN. You can also narrow down your search by the year of publication and select from hardcovers, paperbacks, first editions, and even copies signed by the author.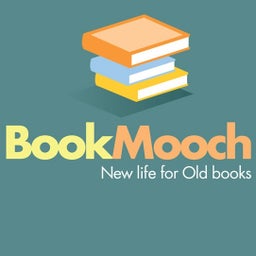 What's better than cheap used books? Free used books, of course! BookMooch isn't a bookstore, rather a swapping site that lets you share your used books with other readers around the world. Once you sign up and become a member, you'll be prompted to create a list of titles you'd like to receive and a list of books that you are willing to give away.
The only thing you'll pay is the cost of shipping your used books to other readers. When another member requests a book you own, you pack it up and send it off, which earns you one point. Using that point, you can request a book from another member. The more points you accumulate, the more books you receive, all for free!
And seeing as BookMooch is a worldwide swap shop, it's also a great place to find books published outside the US and books written in other languages.
Conclusion
There's no need to spend a lot of money on brand new books. By buying second-hand, you're saving your hard-earned dollars and the planet at the same time.
Using the resources above, you'll find a used copy of pretty much any book under the sun for way cheaper than a brand new version.
Do you need to make some space for your new second handbooks? Why not sell some of your old copies online and make some cash in the process? Check out my guide to five easy ways to sell your used books online.