American author Brad Thor is a powerhouse in the thriller genre and a mainstay of the New York Times Bestsellers list.
He's the author behind the fictional character Scot Harvath, a Navy Seal turned Secret Service Agent sent on dangerous missions around the globe.
Thor made his debut with the 2002 novel The Lions of Lucerne, and he's released a new installment in the Scot Harvath series pretty much every year since.
The author is famous for his gripping works of fiction, but he's made a name for himself for his controversial political views, too.
He frequently appears as a guest on Fox News and The Glenn Beck Program, along with more left-leaning media platforms such as CNN, NBC, and MSNBC, discussing topics such as national security and terrorism. He argues that although his books are works of fiction, the scenarios within them could very easily come to pass in real life; in fact, many of them have.
But while, Brad Thor is a divisive figure both loved and loathed by many, his ratings on the book charts speak for themselves. His page-turning series has had fans on the edge of their seats for decades, and with a new book due to be published this summer, he's showing no signs of stopping any time soon.
The Complete List of Brad Thor Books in Order
IMAGE
PRODUCT
FEATURES
PRICE
The Lions of Lucerne
• Publication date: January 2, 2002
• Print length: 432 pages
• Author: Brad Thor

Check Price

Path of the Assassin
• Publication date: January 7, 2003
• Print length: 384 pages
• Author: Brad Thor

Check Price

State of the Union
• Publication date: January 27, 2004
• Print length: 352 pages
• Author: Brad Thor

Check Price

Blowback
• Publication date: June 28, 2005
• Print length: 448 pages
• Author: Brad Thor

Check Price

Takedown: Scot Harvath Book 5 (2006)
• Publication date: May 30, 2006
• Print length: 416 pages
• Author: Brad Thor

Check Price

The First Commandment
• Publication date: July 1, 2007
• Print length: 416 pages
• Author: Brad Thor

Check Price

The Last Patriot
• Publication date: April 6, 2021
• Print length: 336 pages
• Author: Brad Thor

Check Price

The Apostle
• Publication date: March 2, 2021
• Print length: 352 pages
• Author: Brad Thor

Check Price

Foreign Influence
• Publication date: February 1, 2011
• Print length: 384 pages
• Author: Brad Thor

Check Price

Full Black
• Publication date: July 26, 2011
• Print length: 400 pages
• Author: Brad Thor

Check Price

Black List
• Publication date: July 24, 2012
• Print length: 384 pages
• Author: Brad Thor

Check Price

Hidden Order
• Publication date: July 9, 2013
• Print length: 384 pages
• Author: Brad Thor

Check Price

Act of War
• Publication date: October 5, 2021
• Print length: 384 pages
• Author: Brad Thor

Check Price

Code of Conduct
• Publication date: July 7, 2015
• Print length: 368 pages
• Author: Brad Thor

Check Price

Foreign Agent
• Publication date: October 5, 2021
• Print length: 368 pages
• Author: Brad Thor

Check Price
There are currently 20 books in Brad Thor's Scot Harvath series, with the 21st due to hit the shelves within the next few months.
The author has also penned three short stories and novellas to complement the series; plus, he's written a standalone title too.
In this post, I'll list his entire collection of works, so you can follow along with the series from start to finish. And thankfully, Brad has made it pretty easy for us; there's no jumping forward or backward in time, and the books are designed to be read in the order they were published; phew!
The Scot Harvath Series
These are some of the most famous and thrilling series that talk all about the espionage world and the secret world of evil men.
1. The Lions of Lucerne: Scot Harvath Book 1 (2002)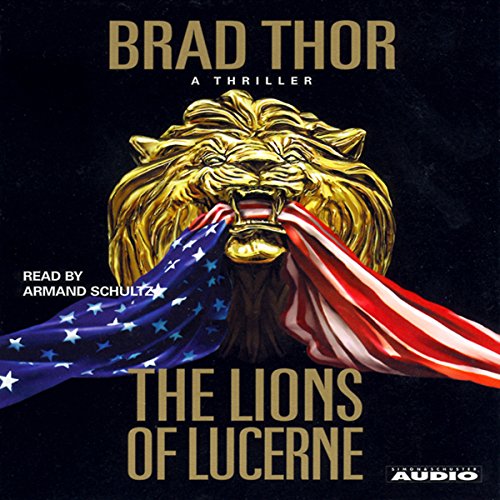 The series begins with an explosive bang when thirty Secret Service agents are brutally killed on the snow-capped peaks of Utah.
The alleged perpetrators are a deadly terrorist organization known as the Fatah Revolutionary Council, and now, they have the President of the United States under their command.
But Scot Harvath thinks they've got the wrong guys. Someone else is behind the plot, and he's going to find out who.
2. Path of the Assassin: Scot Harvath Book 2 (2003)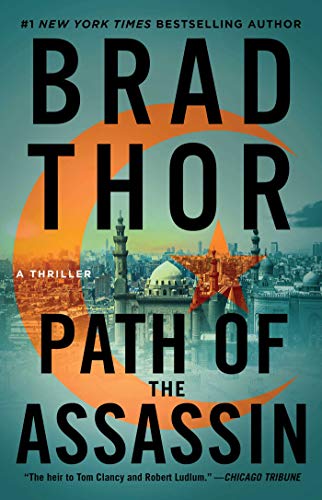 Scot Harvath succeeded in his mission to rescue the President of the United States from his captors, but he's yet to hunt down the mastermind behind the attack.
And so, Harvath and his team of CIA agents set out to track down one of the world's most vicious terrorists, but if they're going to find him, they'll need some help. An unassuming female civilian is the only one who knows what their man looks like, and she could hold the key to keeping the nation safe.
3. State of the Union: Scot Harvath Book 3 (2004)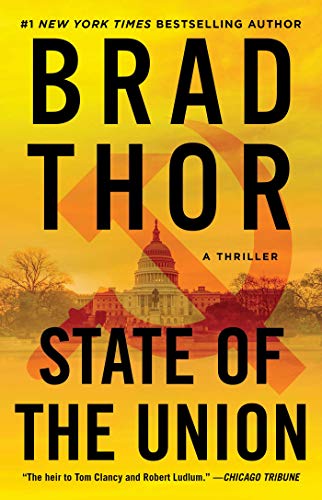 Scot Harvath's skills are tested like never before when the President calls upon him to foil a masterfully executed plot to take down the United States.
With the help of his highly trained Secret Service team and the beautiful elite Russian agent, Alexandra Ivanova, Harvath must pull out all the stops to save America from the brink of destruction.
4. Blowback: Scot Harvath Book 4 (2005)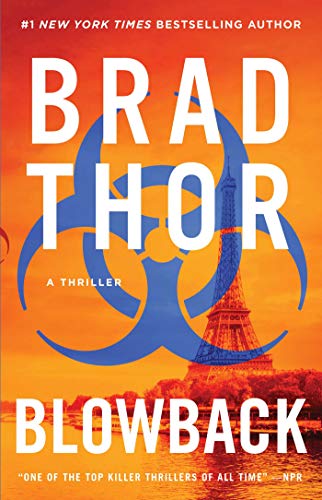 Scot Harvath has upset the wrong people, and his career in counterterrorism seems to be over for good.
But the President knows that when it comes to protecting America from their enemies abroad, there's only one man for the job, and so he calls on Harveth in secret.
Now, this top-secret agent must embark on a dangerous international mission to seize an ancient weapon that could decimate the United States, and the rest of the world, in an instant.
5. Takedown: Scot Harvath Book 5 (2006)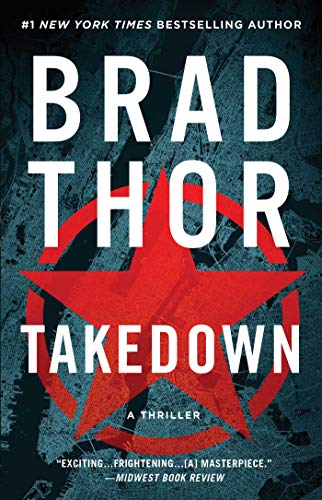 It's a hot and humid 4th of July weekend, and thousands of tourists have descended on the streets of Manhattan.
Then, the unthinkable happens, and a flawlessly concocted terrorism attack throws the city into chaos.
As the bodies pile up and the panic hits a crescendo, Scot Harvath is hunting for the mastermind behind the plot. This powerful foreign agent (the terrorist) has the ability to unleash the kind of terror the world has never seen before, and if Harvath doesn't find him quickly, it could be too late.
6. The First Commandment: Scot Harvath Book 6 (2007)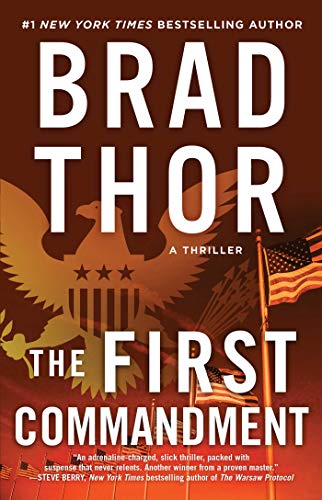 A ruthless assassin is on the loose, leaving unfounded destruction in his wake. And for Scot Harvath, this time, it's personal.
The victims are among his closest friends, and, fearing the worst, the President orders him to step back from the investigation.
But of course, he can't. So instead, he conducts his own undercover operation to expose the nightmarish plot and get his revenge.
7. The Last Patriot: Scot Harvath Book 7 (2008)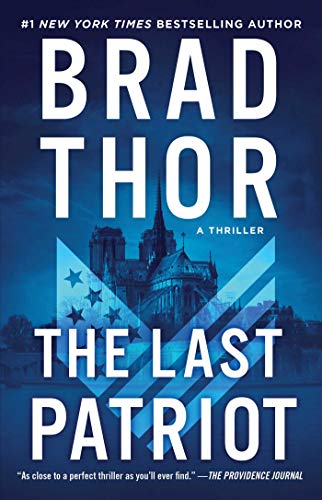 Scot Harvath takes a journey into ancient history when he's tasked with uncovering a centuries-old secret buried alongside the Prophet Muhammad.
It's a secret that could finally disable Islamic terrorist cells worldwide, but it could spell destruction for all if it falls into the wrong hands.
Harvath is on the case, but powerful forces are also at work, and they'll do anything to keep Mohammad's final mystery hidden from the West.
8. The Apostle: Scot Harvath Book 8 (2009)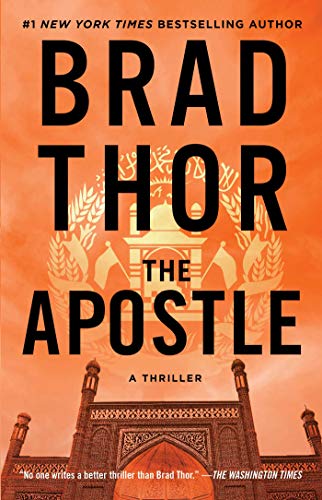 A new administration has arrived in the White House, and suddenly, Scot Harvath is out of a job.
But when a US doctor is kidnapped and held at ransom in Afghanistan, America's new president calls upon this elite agent once again.
Harvath knows he's the right man for the job, but despite his years of experience, this covert mission will test him more than any other in his career so far.
9. Foreign Influence: Scot Harvath Book 9 (2010)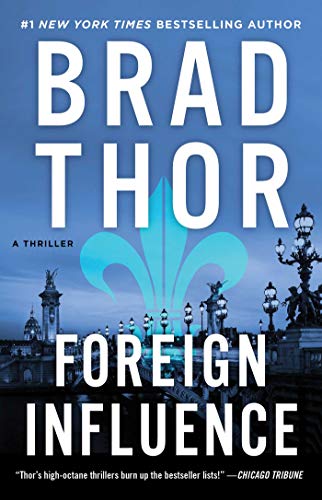 Scot Harvath has accepted a role with a brand new secret agency designed to take down America's enemies, both abroad and at home.
But after returning from his first successful operation, Harvath is assigned a mission that hits close to home.
An old colleague of his is the number one suspect behind a bomb attack in Rome, and Harvath is called upon to lure him to his execution. But how can he be sure they've got the right man?
10. Full Black: Scot Harvath Book 10 (2011)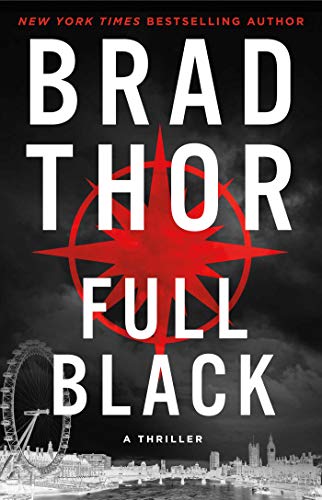 Scot Harvath finds himself in Sweden, attempting to foil a potentially catastrophic attack on US soil. It's a 'full black' operation, a mission even deadlier than the infamous, top-secret 'black ops.'
He may live or die, but one thing he knows for sure is that he can trust no one.
11. Black List: Scot Harvath Book 11 (2012)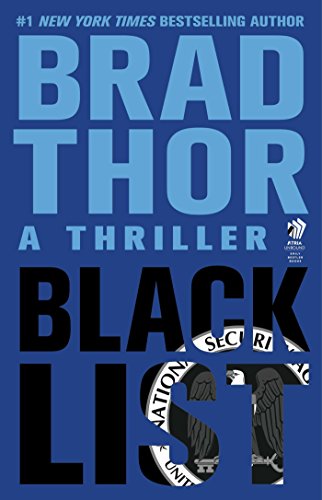 Buried deep inside the top-secret government files is a list, and once your name goes on it, it's only a matter of time until you're dead.
Now, Scot Harvath's name has appeared on the deadly document, and he'll need to act fast to figure out how and why it got there before the assassins make their move.
12. Hidden Order: Scot Harvath Book 12 (2013)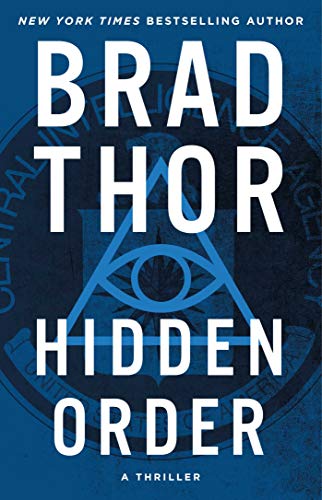 Scot Harvath has been sent on an assignment to trace five missing candidates for America's most secretive and powerful organization.
These individuals were being considered for a role that would bring them power beyond imagination, more power than even the president can claim.
But the hunt for their whereabouts will lead Harvath into a situation more dangerous than any he, or his country, has ever known before.
13. Act of War: Scot Harvath Book 13 (2014)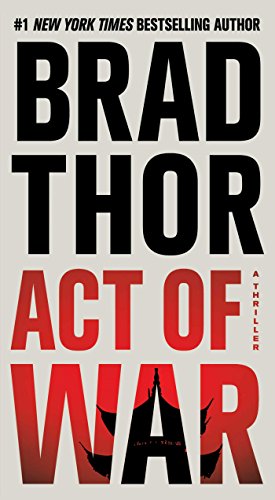 America has a new president, and he's barely settled into the oval office before he calls on the infamous Scot Harvath to save the nation from a catastrophic threat.
But can Harveth trust his intel, or are they working for the other side?
14. Code of Conduct: Scot Harvath Book 14 (2015)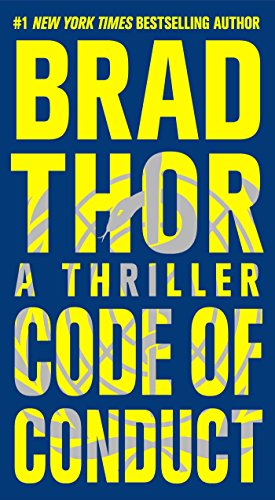 A secret committee made up of billionaire elites has infiltrated the most powerful organization in the world, and they have a sinister plan.
These nameless, faceless entities have unleashed a virus that could wipe out more than half of the globe's population, and Scot Harvath finds himself at the center of the fight against them.
The stakes have never been so high, both for Havath and for humanity as a whole.
15. Foreign Agent: Scot Harvath Book 15 (2016)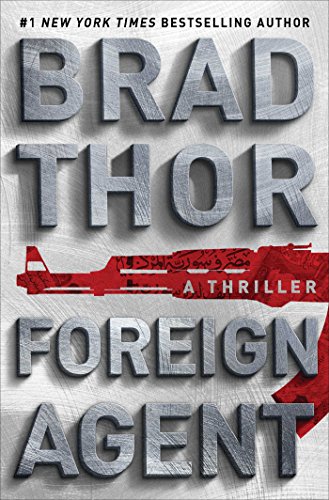 Terror is sweeping across Europe once again, and this time, it's out of control. The US government is ready to take drastic action, and the man at the helm is no other than Scot Harvath.
His journey will take him from the metropolitan streets of Brussels and Berlin to the Middle East, where he'll come face to face with a force of evil unlike any he's seen before.
16. Use of Force: Scot Harvath Book 16 (2017)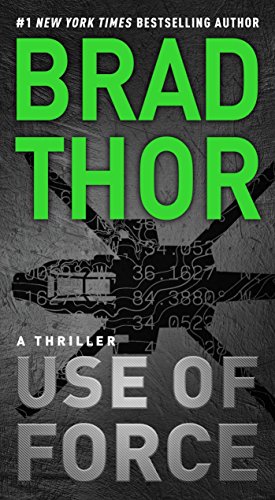 After a deadly storm rocked the Mediterranean, a body was discovered along the shore.
The man's identity sends shock waves through the CIA; this terrorist mastermind has been missing for three years, and his corpse is a sure sign that trouble is afoot.
Now, Scot Harvath must stop an attack that everyone has been fearing, and to do it; he'll have to break every rule in the book.
17. Spymaster: Scot Harvath Book 17 (2018)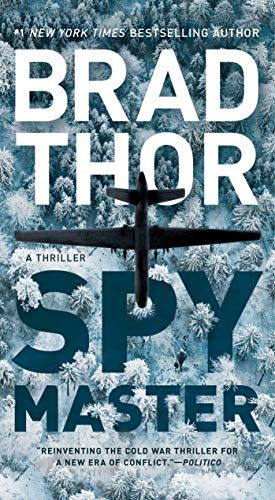 Diplomats across Europe are dropping like flies, and a top-secret organization known only to a few are behind the attacks.
The world's security hangs in the balance as allies become enemies and war creeps closer to home soil than ever before.
18. Backlash: Scot Harvath Book 18 (2019)
In ancient times, seemingly immortal men hid in plain sight, striking their enemies from the shadows. They possessed the most dangerous weapon a man could have; they had no fear of death.
These men still exist today, and one of them is Scot Harvath. As his enemies close in, he's poised and ready with his ruthless arsenal to defeat them and get his revenge.
19. Near Dark: Scot Harvath Book 19 (2020)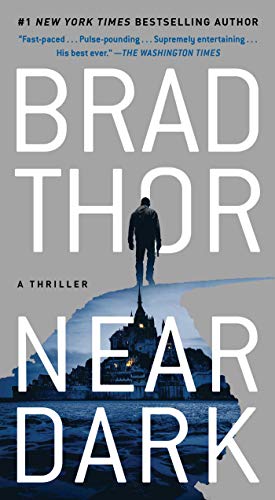 A deadly adversary is on the hunt for Scot Harvath, and they're taking down everyone he loves along the way.
With his wife already gone, and the lives of those closest to him in ruin, his only hope is to outrun his enemy for long enough to uncover the truth.
There's a record-breaking bounty on his head, and the lines between enemy and ally have never seemed so blurred.
20. Black Ice: Scot Harvath Book 20 (2021)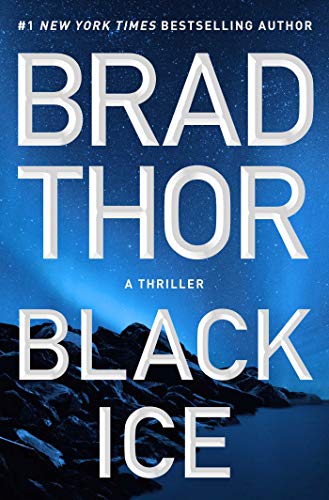 Scot Harvath has left the dangerous world of international espionage behind, at least for now.
Alongside his beautiful girlfriend, he's retreated to a peaceful waterside cottage in Norway, and he's never felt so content.
But as he considers leaving the Secret Service game for good, his past shows up to pull him back in.
21. Rising Tiger: Scot Harvath Book 21 (Expected in July 2022)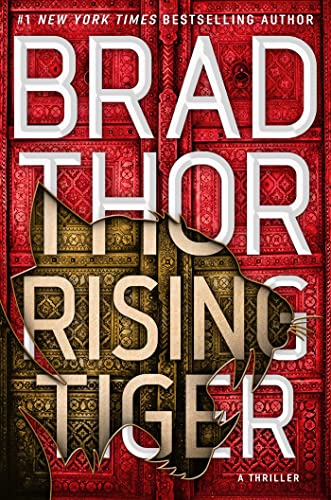 For decades, the US government has been aware of an increasing threat, not only to the nation but to the world. But after years of passing the buck, it's finally time to pay the piper,
The stakes are higher than ever, and it's down to America's most elite secret service spy, Scot Harvath, to come head to head with the enemy they've been avoiding for so long.
The Scot Harvath Series' Short Stories, Novellas, and Standalones
These quick reads complement this gripping series and are an essential addition to any Thor fan's bookshelf.
22. Free Fall: A Prelude to Hidden Order (2013)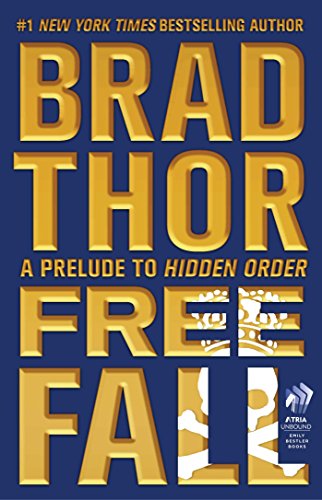 This suspenseful, page-turning short story is the prelude to the 12th book in the Scot Harvath series, Hidden Order.
23. Epilogue II: A Bonus Chapter to Hidden Order (2013)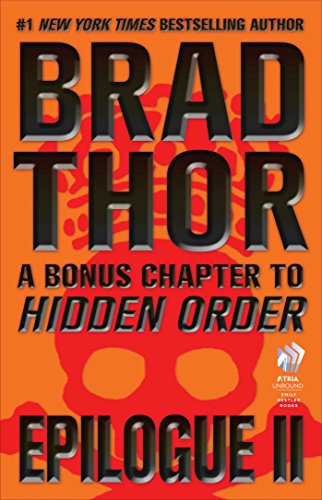 Once you've read Hidden Order, take a look at this bonus chapter with a mindblowing alternate ending to the original tale.
24. The Athens Solution (2015)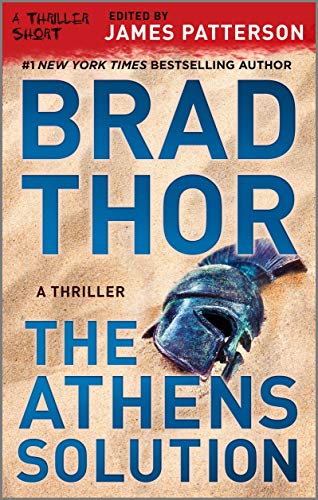 This fast-paced novella, edited by bestselling author James Patterson, takes our hero Scot Harvath to Greece on the trail of a deadly terror group known as 17 November.
25. The Athena Project (2010)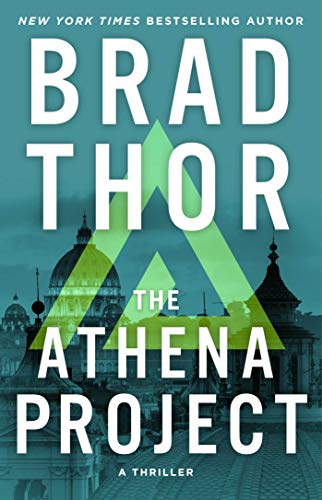 They may not look intimidating, but the four top-secret female agents of The Athena Project are as capable and dangerous as their male Secret Service counterparts. And now, they're heading off on one of the most deadly missions in CIA history.
This standalone novel isn't part of the Scot Harvath series, but the character does make a brief cameo appearance partway through the story.
Conclusion
If you love fast-paced, adventure-fueled spy thrillers, you can't go wrong with Brad Thor's Scot Harvath series.
These gripping tales of corruption and deception blur the lines between reality and fiction. So, don't be surprised if, after reading these books, you find yourself questioning what goes on behind the scenes in the real world of international politics.
If you've already come to the end of Brad Thor's bibliography and you're craving some more high-action, espionage-based thrills, then author Daniel Silva's work is well worth a look.
Also, you might want to check out our recent guide to the best spy thrillers around right now. There are some incredible, nail-biting novels on the list, and you may even discover your new favorite author or book.