At A Glance: Our Top 5 Picks for Joan Didion Books Of All Time:
Renowned for her ability to extensively discuss and write about the disintegration of American morality and cultural chaos, Joan Didion has undoubtedly left a mark in the world of journalism.
An award-winning journalist, she, without a doubt, had an uncanny ability to accurately express and analyze the trials and tribulations of the American life.
Today, we handpicked some of her groundbreaking books below, so be sure to check them out whenever you can!
They might change your perspective on how you see the world and we're sure that they'll broaden your horizons quite a bit.
The Best Joan Didion Books
IMAGE
PRODUCT
FEATURES
PRICE
South and West (2017)

• Available in Kindle, Audiobook, Hardcover, Paperback and Audio CD Editions
• Paperback: 160 pages
The Year of Magical Thinking (2005)

• Available in Kindle, Audiobook, Hardcover, Paperback and MP3 CD Editions
• Paperback: 227 pages
Slouching Towards Bethlehem (1968)
• Available in Kindle, Audiobook, Hardcover, Paperback and Mass Market Paperback Editions
• Paperback: 256 pages
The White Album (1979)

• Available in Kindle, Audiobook, Hardcover, Paperback and Mass Market Paperback Editions
• Paperback: 224 pages
Blue Nights (2011)

• Available in Kindle (with Audio/Video), Audiobook, Hardcover, Paperback and Audio CD Editions
• Paperback: 208 pages
Play It as It Lays (1970)
• Available in Kindle, Audiobook, Hardcover, Paperback and Mass Market Paperback Editions
• Paperback : 240 pages
After Henry (1992)

• Available in Kindle, Audiobook, Hardcover, Paperback and MP3 CD Editions
• Paperback: 320 pages
A Book of Common Prayer (1995)
• Available in Kindle, Audiobook, Hardcover, Paperback and Mass Market Paperback Editions
• Paperback: 272 pages
Where I Was From (2004)

• Available in Kindle, Audiobook, Hardcover, Paperback and MP3 CD Editions
• Paperback: 240 pages
This book, written in 2017, is a nonfiction work and depicts encounters the author had when traveling through the United States with her husband in the 70s.
It's quite known that the author loved keeping journals recounting her encounters and her conversation with people she met on her travels. This book serves as a record of her trip through Alabama, Louisiana, and Mississippi.
This book is widely praised because it's pretty raw and shows the true side of most of the people she met. The author reveals a lot about southern culture, as she shows that in the interactions.
This book has a little bit of everything, from race to gender to class to politics. South and West captures all that and so much more. Giving you a book that's raw and equally enticing to readers.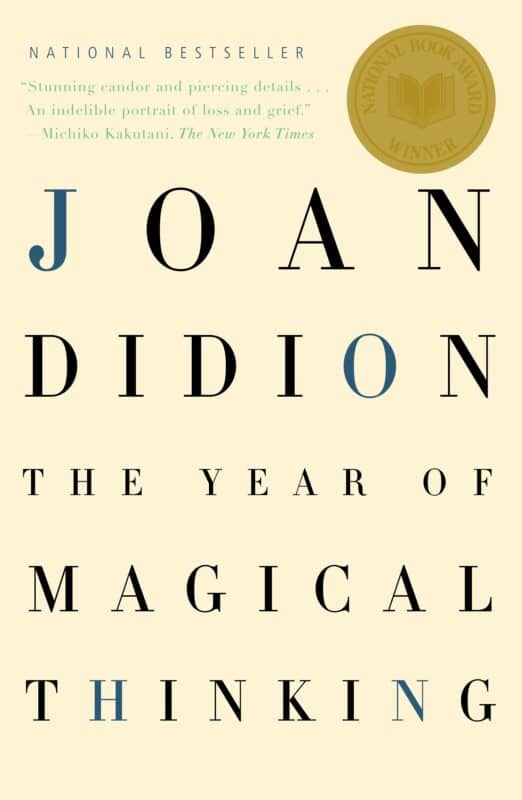 The year of magical thinking is a highly acclaimed book since it deals with intense topics that we all will eventually pass through…
It's in this book that Didion discusses the passing of her husband and companion.
Regarded as one of the best books to read when dealing with grief and loss; Didion mourns in this book, and easily transfers that mourning to the reader.
One of the great things about this book is that it captures the essence of love, death and marriage in a straightforward and beautiful way.
The year of magical thinking might not be every person's cup of tea, but it definitely left a mark on anyone who read it.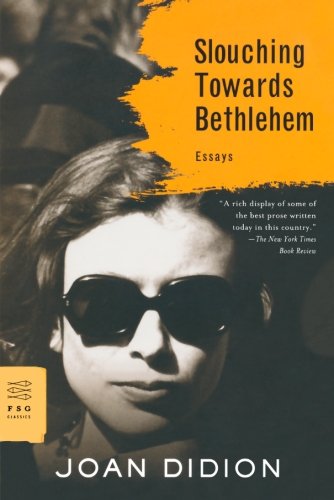 Slouching towards Bethlehem is Didion's very first nonfiction book. Considered a literary classic, Joan details her life in California, recounting her childhood and what shaped her into becoming the person she was as a grown-up.
This book is set in the 60s, and Didion expertly showed that between the lines. Writing down how certain people, celebrities, and incidents that took place affected her as an individual.
Slouching towards Bethlehem serves as a fabulous interpretation of childhood and the growth of an author. It shows us how Didion became the "Joan Didion".
One of the interesting stories in the book is about a mother who used to give LSD to her 5-year old daughter. All in all, the collection of essays in this book is definitely worth reading.
The famous first line of this book and the title essay is "We tell ourselves stories to live." This line would then become one of the most associated ones with Joan Didion.
This collection tells the story of events in the 1960s and 1970s.
It looks at the life of well-known, infamously revered individuals and locations (Charles Manson, Ramón Novarro, Hoover Dam, Huey Newton, Bogotá, Doris Lessing, and others).
Didion offers blunt and reflective memories from the past, some Californian-specific issues, and other general topics.
This concentrates on the local and personal in an informative yet insightful manner that helps you appreciate what it was like at the time.
Even as the author lived and commented on an age full of change and development, these essays demonstrate that our time is indeed marked by its common and special joys.
Exceptional writing, Joan captured the events without letting her personal judgment affect the story in any way.
These essays capture an age of social disorder that challenges the fundamental principles of American values.
The author argues the traditions that have contributed to equality for women, inequality realities in our society, and the nature of social justice.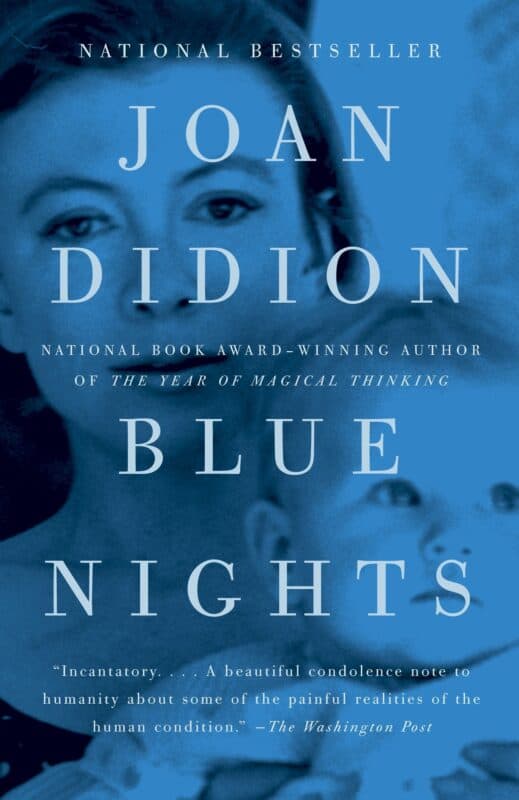 "When we lose that sense of the possible we lose it fast". This line, which appears at the end of Joan Didion's account of her daughter Quintana's early death, sums up much of the book. Didion depicts the loss of young people, illusions, and the people she loved.
In some aspects, this novel is a deplorable twin of Didion's excellent book that depicts the loss of her husband, John Gregory Dunne, and of her mourning experience in "The Year of Magical Thinking.
While the former was extremely intense, "Blue Nights" has a sense of loss associated with it that wasn't as evident.
Even though Didion claims she leaves her prose-style, in many respects, this book seems one of the most distant of her.
It's like, examining the intensity of her loss from a distance is the only way she can discuss it.
The book's focus was quite clear from the very start. It deals with Didion's loss. She mourns the loss of the person she once was.
They say every time we lose someone we love, we lose a part of our soul with them. Didion shows this in her writing.
Didion also writes about the loss of her daughter, the loss of the years her daughters would've had if she hadn't met her early end.
The novel is short but moves quickly. If you're a person who enjoys reading Joan Didion's books and devours "The Year of Magical Thinking", "you'll definitely love it.
Mothers and daughters will both fall in love with the context.
In fact, anyone who lost a loved one will be able to identify with the book and will fall in love with the words.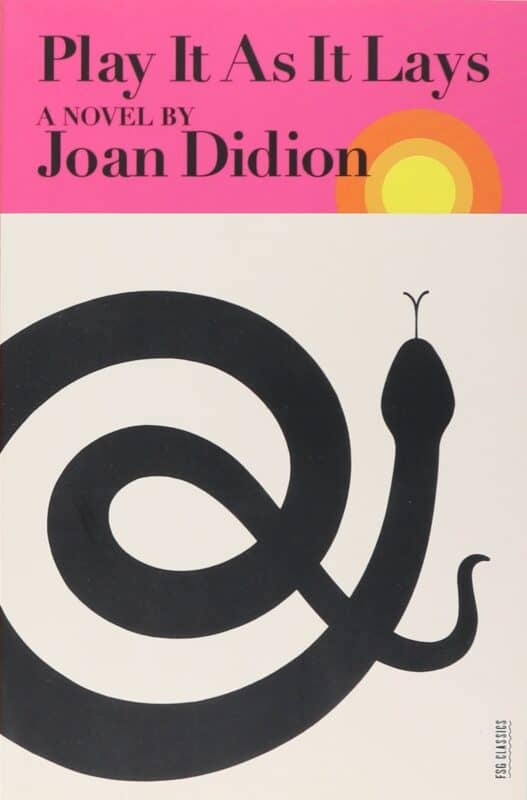 In this book, no words were wasted by Didion. This is a slim novel because it says only what needs to be said and the reader needs to draw the connections and the conclusions by him/herself.
It begins with several chapters from the perspective of other characters and is then moved to the point of view of Maria Wyeth. The depiction of a lady who was lonely and lost, living in a fake society, between Los Angeles and Las Vegas in the late 1960s.
A period of sex and drugs, as well as children's mental clinics, but no access to legal abortion.
Domestic abuse, gambling, drugs, spiritual abuse, promiscuity, insanity, depression, snakes, suicide. Those are all the elements presented in "Play It As It Lays", plus many more.
This is a powerful, wide-eyed, face-prose which takes the reader on a roller coaster ride from start to finish. It isn't what you call a "pleasant" read. It's raw, and at times, unpleasant.
Looking at the story of Maria Wyeth is like staring at the proverbial train wreck, which you can't look away from. Throughout the sixties, Hollywood and the entertainment industries as well as Las Vegas and gambling were the most talked-about issues.
In "Play it as it lays", it was mostly about the identity of one of the not so known stars, who had been buried in the darkest and deepest corners of society. The prose here is excellent and Joan Didion certainly deserves praising for creating such a literary masterpiece.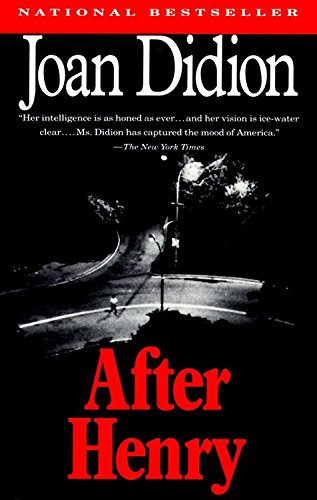 "After Henry" carries on from an insightful series of essays written for the New York Review of Books and The New Yorker, mainly in the 1980s, by Joan Didion.
The first essay, 'After Henry' is probably the most personal piece of the book, which is about the death of the former editor, Henry Robbins.
It's when Didion recognized that time will eventually catch up with everybody.
This is a very moving homage to a man who was obviously an inspirational and dear friend for Didion in his career.
The other part is made up of three sections; "Washington," "California," and "New York".
The section 'Washington' deals with politics as depicted and sometimes created in the media (or what should now possibly be called political history).
Figures like Ronald Reagan, Oliver North, George Bush, and Michael Dukakis, as well as the lesser-known, political and civic figures, are a part of this.
The section of California is a lot different concerning its subjects, including essays about the abduction of Patty Hearst and her media reception after being released/placed in custody.
The state life and childhood dreams, earthquakes, the movie industry, Tom Bradley's mayoral career, wildfires, and Roy Radin's murder.
There is an eclectic blend of thoughts, facts, and predictions, and probably every reader can find something they like in this section.
This last section, 'New York,' includes only one essay on the infamous Central Park rape case (infamy compounded by the now known abuse of justice). As well as comments on sexual violence in general, racism, and the everyday life of the town.
It is an alarming and powerful essay that concludes the book in a pristine way.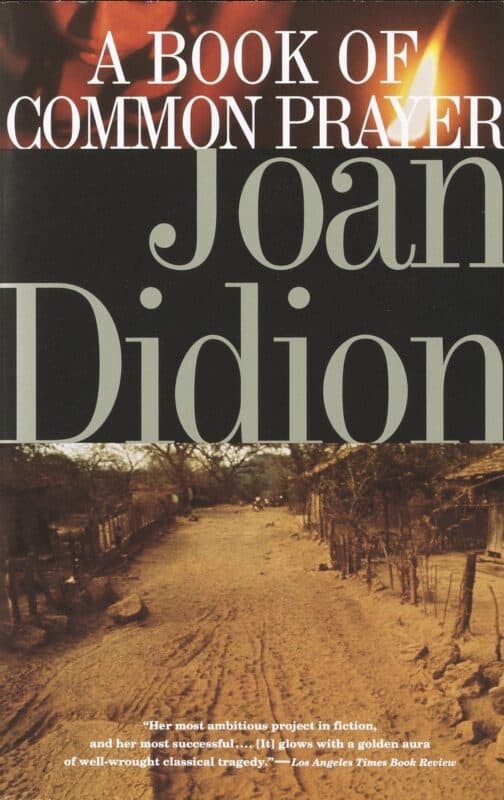 This book was a story about life told by someone who didn't know the person. The tale starts with some confessions, and in some parts, we get to learn the narrative according to the narrator's experience.
As the "Play It As It Lays" novel, the theater it portrays is diverse and special, varying from the pitch dark intimate violent recesses of the deep south to the political struggles of a minor South American empire. It is a deeply disillusioned novel of people in politics.
The story is clearly Charlotte's, This story explores the character of "Charlotte", a severely complex and equally obsessive woman, who wanders around without a purpose until she finds herself in Boca Grande.
It also explores Grace, another character who, despite being vastly different than Charlotte, is as obsessive and fascinating.
Grace, an anthropologist and a manipulator, who takes it upon herself to relate the events of the novel.
Didion maintained a tightly controlled performance throughout the narrative. It weaves both stories together and explores how these two have a direct effect on the other's life.
It takes a while to see if anyone will be in touch with each other, but they are, all in some way, very interconnected.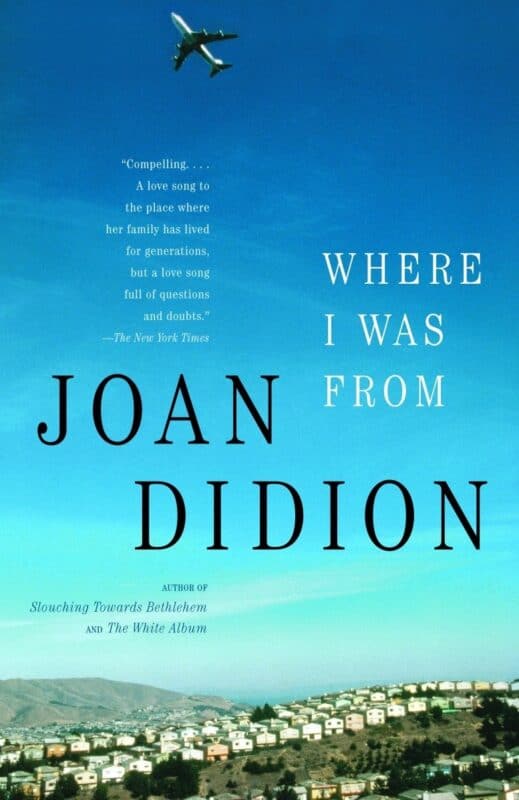 In this novel, Joan Didion explores her relationship with her relatives and her eventual relocation to California.
Readers are exposed to well-written essays that display the spirit of real Californians. They're also exposed to pieces from the 19th to the 21st centuries that are intriguing and very informative.
In some way, all that Didion ever wrote, sort of contributed to this book. I think that it's one of her best, even if it's just around the corner from her greatest writing achievement "The Year of Magical Thought."
It's an elegiac goodbye of Didion to California that goes back to her life and career and the revolutionary theories she put into many of her central narrative sentiments.
Joan Didion explores the inconsistencies in California's culture, the central State which relies only on the massive federal railroad, water, and military grants, as well as on rugged individualism and entrepreneurial spirit.
She also addresses most of the inconsistencies in the historical past of her family. That was previously discussed by Central Valley, Jack London, William Faulkner, and in her own first book, Run River.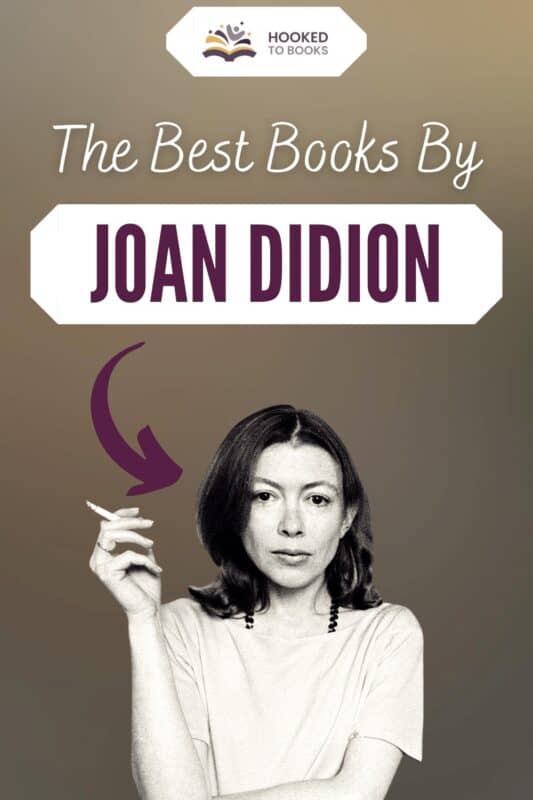 The Complete List of Joan Didion's Books
Fiction
● A Book of Common Prayer (1977)
● The Last Thing He Wanted (1996)
Nonfiction
● Slouching Towards Bethlehem (1968)
● Fixed Ideas: America Since 9.11 (2003)
● The Year of Magical Thinking (2005)
● We Tell Ourselves Stories In Order to Live: Collected Nonfiction (2006)
● South and West: From a Notebook (2017)
Screenplays
● Play It as It Lays (1972)
● A Star Is Born (1976)
● True Confessions (1981)
● Up Close & Personal (1996)
● As it Happens (2012)
Plays
● The Year of Magical Thinking (2007) (based on her book)
Closing Thoughts
I believe that we've come so far because there's an author called Joan Didion. Many female authors are reading, researching, and using her work to help advance their own writing careers.
She eloquently combined tradition and language. The best books for Joan Didion are very hard to choose since they all fit the bill.
We really hope you liked our take on the best Joan Didion's books of all time.