Great mystery and thriller novels have the ability to keep you on the edge of your seat and make the little hairs on the back of your neck stand up in suspense. But listening to these novels in audiobook format takes these sensations to the next level.
AT A Glance: Our Top 5 Picks for Mystery and Thriller Audiobooks
If you're feeling brave, why not try listening to your next suspenseful novel through headphones? I've put together this list of nine of the very best mystery and thriller audiobooks available to buy right now. Get ready for some serious thrills and chills!
The 9 Best Mystery & Thriller Audiobooks
IMAGE
PRODUCT
FEATURES
PRICE
The Silent Patient By Alex Michaelides

• Genres: Thriller, Novel, Psychological thriller, Mystery, Suspense, Psychological Fiction
• Awards: Goodreads Choice Awards Best Mystery & Thriller

Check Price

The Woman in the Window by AJ Finn
• Genres: Novel, Fiction, Thriller, Suspense
• Listening Length: 13 hours and 42 minutes

Check Price

The Family Upstairs by Lisa Jewell
• Genres: Thriller, Suspense, Psychological thriller, Psychological Fiction
• Listening Length: 9 hours and 36 minutes

Check Price

The Guest List by Lucy Foley
• Genres: Thriller, Mystery, Suspense, Psychological thriller, Psychological Fiction
• wards: Goodreads Choice Awards Best Mystery & Thriller

Check Price

Since We Fell by Dennis Lehane

• Genres: Novel, Thriller, Mystery, Suspense, Psychological thriller, Psychological Fiction
• Listening Length: 12 hours and 1 minute

Check Price

The Searcher by Tana French
• Genres: Mystery, Thriller, Suspense
• Listening Length: 14 hours and 32 minutes

Check Price

Dark Places by Gillian Flynn
• Genres: Novel, Thriller, Mystery, Suspense, Historical Fiction, Police procedural, Historical mystery
• Listening Length: 13 hours and 43 minutes

Check Price

Codename Villanelle, Killing Eve, Book 1 by Luke Jennings
• Genres: Thriller, Fiction, Suspense
• Listening Length: 6 hours and 48 minutes

Check Price

Before I Go to Sleep by S. J. Watson
• Genres: Novel, Thriller, Suspense, Psychological Fiction
• Listening Length: 11 hours and 32 minutes

Check Price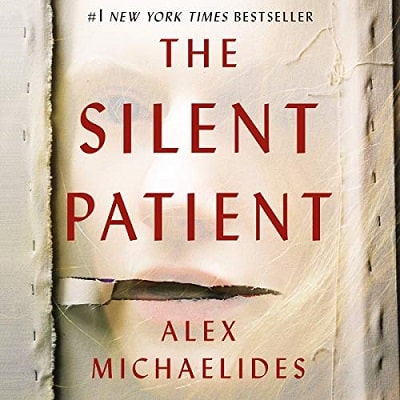 Alicia Berenson is a renowned painter with a seemingly perfect life. She lives in a beautiful home in an upscale part of London, with her handsome fashion photographer husband, Gabriel.
The pair seem blissfully happy; they have all the success they could dream of, and each other. But one day, Gabriel returns home from work to find Alicia waiting for him with a gun. She shoots him 5 times in the head, killing him on the spot.
That's the last time Alicia uttered a word. The police, the papers, her friends, and her family all scramble to understand why she would commit such a heinous act, but her lips are sealed.
In the aftermath of the crime, she's sent to a secure forensic unit, away from the chaos of the media circus. Here, she meets a criminal psychotherapist named Theo Faber. He's determined to find out the motive behind the murder and uncover the truth of what really happened on that fateful night. But in his mission to unlock the secrets in Alicia's mind, he must face the dark realities of his own past.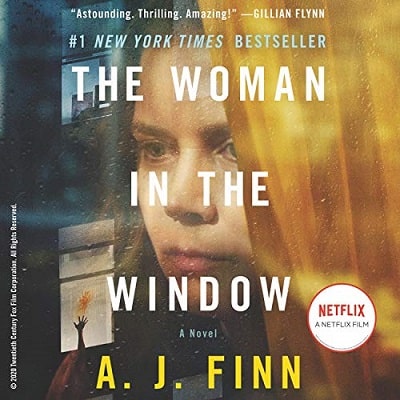 Anna has locked herself away in her New York home for over 10 months now. With crippling agoraphobia, the city streets are a terrifying place, and so she shuts herself away, day after day. Her only view of the outside world is through her window, where she sits to watch the comings and goings of her neighbors and the people passing by.
But one day, Anna witnesses something shocking through the glass; a brutal attack. She tries to alert the police, but they don't believe a word she says. With the police casting doubt on the validity of her claims, Anna begins to question her own sanity. What did she really witness that evening, and could there be another reason the police won't listen to her story?
Between her issues with alcohol and her already fragile mental state, Anna must work out what is real and what is imagined to uncover the truth before it's too late.
3. The Family Upstairs by Lisa Jewell, narrated by Tamaryn Payne, Bea Holland, and Dominic Thorburn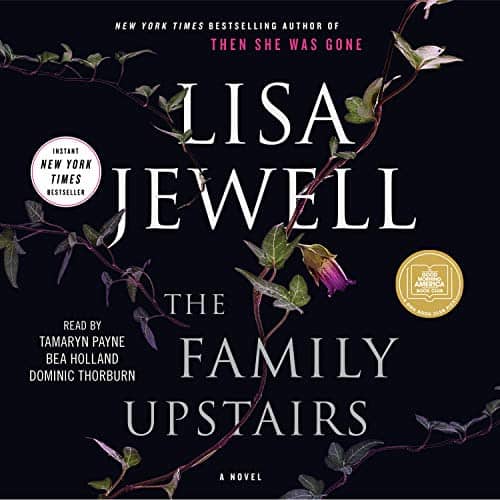 A quarter of a century ago, police discovered a shocking scene at 16 Cheyne Walk. Three dead bodies, all dressed in black, with a note scrawled next to their corpses. Upstairs, there's a healthy ten month old baby crying in her crib, and the four other children who supposedly live there have vanished into thin air.
25 years later, Libby Jones gets a letter that she'd always dreamed she'd receive, a letter revealing who she really is and where she really came from.
Finally, after a whole lifetime of waiting, she knows the identity of her birth parents. She also discovers that she has inherited a huge abandoned Chelsea mansion nestled on the banks of London's River Thames.
But now, armed with new information, Libby must decipher what really happened to her family and uncover the dark secrets from her past. She begins to dig for answers, but she's not the only one who has been waiting a lifetime for the truth to come out.
4. The Guest List by Lucy Foley, narrated by Olivia Dowd, Aoife McMahon, Chloe Massey, Sarah Ovens, Rich Keeble, and Jot Davies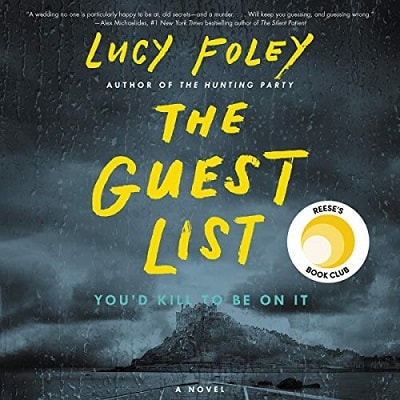 On an island off of the rugged Irish coast, guests gather to attend the wedding of Jules Keegan and Will Slater. Jules is a successful and ambitious editor for a top magazine, and Will is a famous television star. It's a lavish affair, with luxurious party favors, exclusive photographers, and the beautiful bride dons a designer gown fit for a queen.
The day has been meticulously planned, but as the celebrations begin, despite all the preparations, things start to unravel. Old 'friends' begin to show their jealous side, there's an awkward speech, the groomsmen insist on playing raucous drinking games, and a bridesmaid purposely ruins the bride's beautiful gown. But these hiccups are all overshadowed when someone ends up dead.
Now, as a storm rages outside, the not-so-happy couple and their guests are trapped on the island, with only one thing left to do; uncover the identity of the murderer before they kill again.
5. Since We Fell by Dennis Lehane, narrated by Katherine Fenton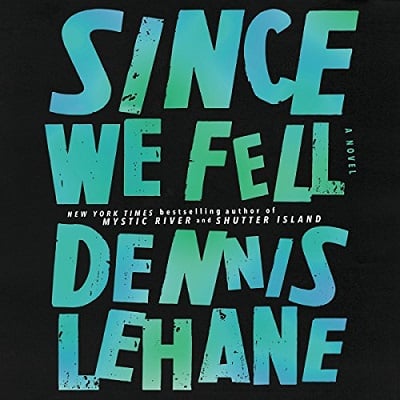 Rachel Childs was a successful journalist until she suffered a mental breakdown on air, which abruptly ended her career. Her life quickly fell apart; she separated from her producer husband, Sebastian, and ran away to hide in the shadows.
But things seem to look up for Rachel when she hires a private investigator, Brian Delacroix, to find her long lost father. In a bizarre twist, she falls in love with Brian, and soon after, they are married.
Now, eighteen months later, she lives her life shut away from the world, but she doesn't mind so much. With her wonderful new husband by her side and plenty of money in the pot, she lives a very comfortable life.
That is until a chance encounter changes the fate of her future forever. Her marriage begins to fall apart, and slowly, so does Rachel. Now she's on a downward spiral of deception, violence, and insanity.
6. The Searcher by Tana French, narrated by Roger Clark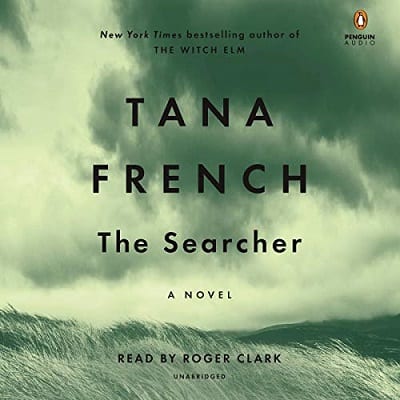 Cal Hooper is ready for a change; after a quarter-century of fighting crime in Chicago, and a recent, bitter divorce, he swaps his city life for an idyllic remote village on the other side of the Atlantic in Ireland. He's ready to embrace a slower pace of life and leave his past demons behind him.
But it seems that Cal's police career isn't quite over yet, when one day, a local boy approaches him, looking for help. His brother is missing, and the police in the village don't seem to care. Despite Cal's promise to himself to leave his investigative work in the past, he can't help but take on the case.
Soon, Cal discovers that this tranquil little village has secrets far darker than anything he's seen on the gritty streets of Chicago.
7. Dark Places by Gillian Flynn, narrated by Lorelei King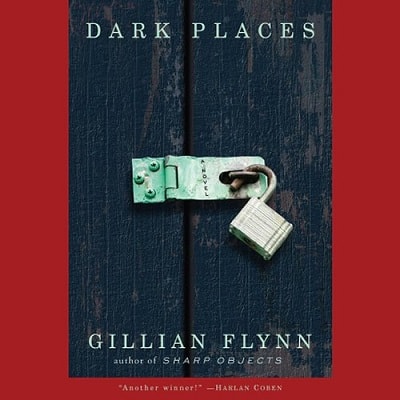 At the tender age of seven, Libby Day hid in a cupboard as her older brother Ben proceeded to massacre her entire family. In the aftermath of the crime, she's forced to give evidence that eventually lands him in prison.
Now, 20 years later, Libby is drifting through life. A fund was set up for her after the incident, and she's been living off the proceeds for years, but now, the money is running out.
So when she's offered to make a guest appearance at a true crime 'Kill Club' for the healthy sum of $500, she has no choice but to accept. The crime obsessed attendees swap theories about the world's most notorious murders, and they have a shocking theory about the night that Libby lost her family.
They believe that her brother Ben is innocent. Sure, he was a social misfit and never truly accepted by the community, but was he really capable of murder? Now Libby is forced to re-examine the events of that fateful night and face a truth more painful than she ever imagined.
8. Codename Villanelle, Killing Eve, Book 1 by Luke Jennings, narrated by Laura Kirman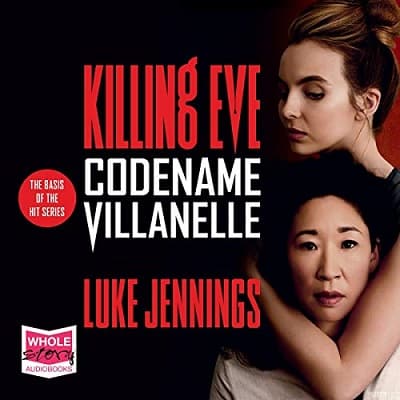 Villanelle isn't your regular assassin. She loves the limelight, surrounds herself in luxury, and plays the game like no other. Completely devoid of human emotion, she uses her unique skillset to murder some of the world's most powerful figures, and she loves every moment of it.
But when she kills an influential Russian politician, she gains a new enemy, one that won't let her go.
Eve Polastri is an ex MI6 agent who is on a mission to find the perpetrator. When her friend and colleague become Villanelle's next victim, the investigation gets personal. A deadly game of cat and mouse ensues, and Eve will stop at nothing until she uncovers the truth.
Can she finally put a stop to Villanelle's trail of destruction, or will her obsession with this perfect assassin be the death of her?
9. Before I Go to Sleep by S. J. Watson, narrated by Susannah Harker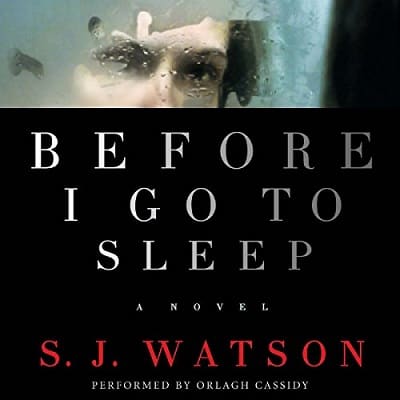 Ever since her terrible accident two decades ago, Christine Lucas has suffered from anterograde amnesia, a condition that renders her incapable of making new memories.
Each and every morning, she awakens to a stranger in her bed, and her patient husband, Ben, must explain who he is and why she doesn't remember him.
Looking in the mirror, Christine sees a stranger, someone unfamiliar and much older than the person she feels she is inside. And so this routine plays out, over and over, every day.
But now, Christine has begun to receive glimpses of the true nature of her past. She begins a daily battle to reconstruct her truth, but what she finds out is more earth-shattering than she could ever have imagined.
Conclusion
These chilling mystery and thriller stories are great reads in print, but they're even more spine tingling when listened to on headphones. What are your favorite mystery or thriller audiobooks? Let me know in the comments below!
Check out these other great posts!
How to Keep Overdrive Audiobooks For Longer?
10 Best Sci-Fi Audiobooks to Listen
The 10 Best Fantasy Audiobooks (Standalone & Series)