Many avid readers find that they are as addicted to scrolling through their phones as they are flipping through the pages of their latest fantasy book.
Fortunately, book lovers don't have to search desperately for great book reviews and book-related content online. "Bookstagram" is one place readers can find wonderful book-themed content.
And to make things even easier for you, we've created a roundup of the best Bookstagram accounts to follow right now.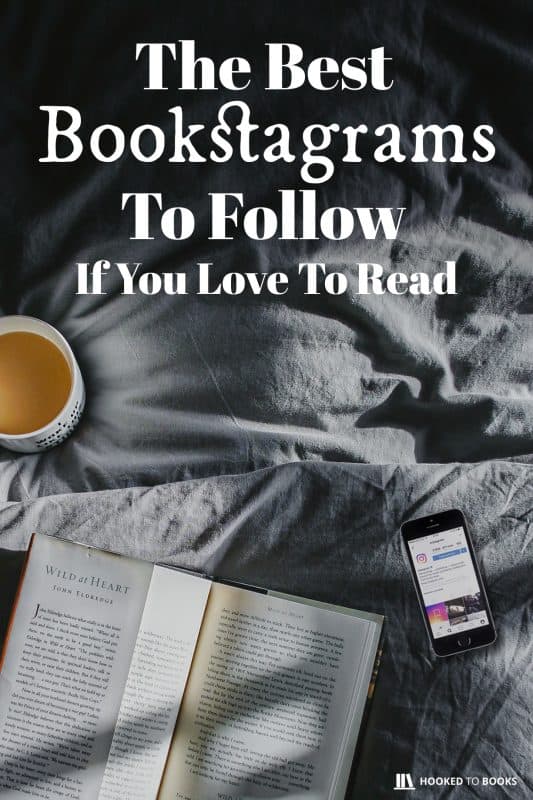 Wait, What is Bookstagram?
Bookstagram is a community of accounts on Instagram dedicated to all things book-related. From reviews to book quotes, to pretty pictures of books and more, Bookstagram has become a book lover's oasis online.
You can find Bookstagram accounts by searching the hashtag #bookstagram on Instagram. You can also check out the list below to find a few excellent Bookstagram accounts to get you started.
Best Bookstagram Accounts to Follow
Here are some of our most beloved Bookstagram accounts, but these aren't all of them! There are thousands of book-themed Instagram accounts.
See one missing from this list? Leave a link in the comments and we may add it in the future!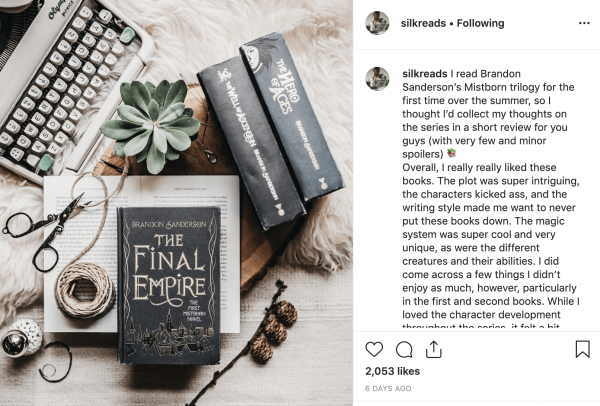 This gorgeous book Instagram account features book reviews as well as gorgeous interior photographs of bookshelves, reading nooks and more.
Note the attention to detail in each shot. Many are adorned with beautiful botanicals, a cup of tea, a typewriter and other must-have writing and reading accessories.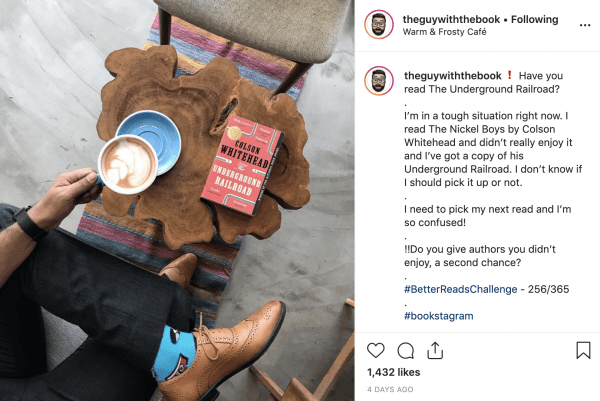 Out of the social networks more than 1 billion members, the majority of accounts are run by women. The demographic make-up of Bookstagram is similar, with most accounts being owned and operated by female book-lovers.
But this is not the case with @theguywiththebook. Faroukh, who won Bookstagrammer of the Year at the London Book Fair, shares book reviews, reading tips and more on his engaging account with more than 51,000 followers.
Well-Read Black Girl is one of our favorite Bookstagram accounts because it's dedicated to supporting and promoting the work of black women and non-binary writers.
This account, with more than 252,000 followers, regularly posts book reviews, inspirational quotes and more from writers of color.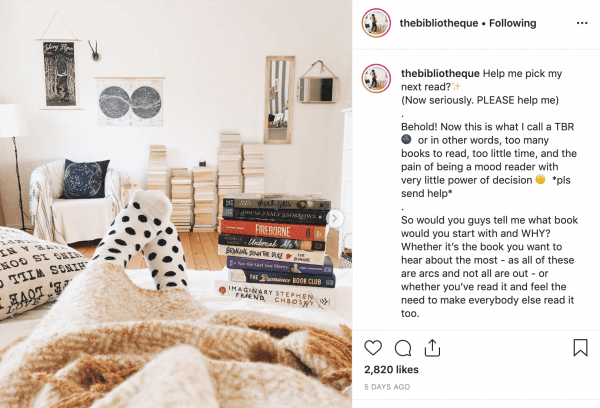 Book lovers know that the best place to read is somewhere cozy — with a warm cup of coffee, a fuzzy blanket and a bright reading light. This Bookstagram account truly captures the feel of "curling up with a good book."
Her book reviews are mostly focused on young adult books and romance novels. The reviews are wonderful, but what really draws you in is the warm and fuzzy feeling you get when you see the beautiful imagery of blankets, pillows, candles, and, of course, books!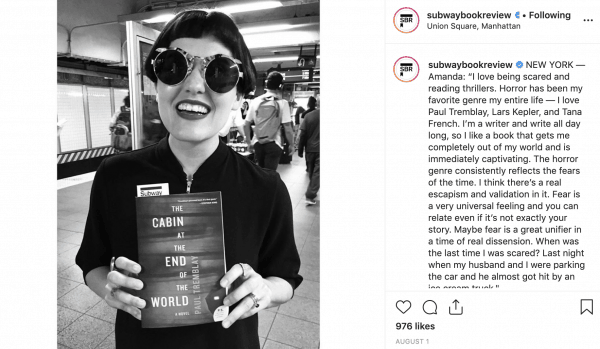 One of the most popular book accounts on Instagram, Subway Book Review is a Human's of New York-esque Bookstagram that features readers from around the world and what book they're reading while on their commute.
Follow Subway Book Review to learn about books you may have never heard about before. And to learn the stories behind why the featured readers chose their books. This creative and diverse account will have you hooked.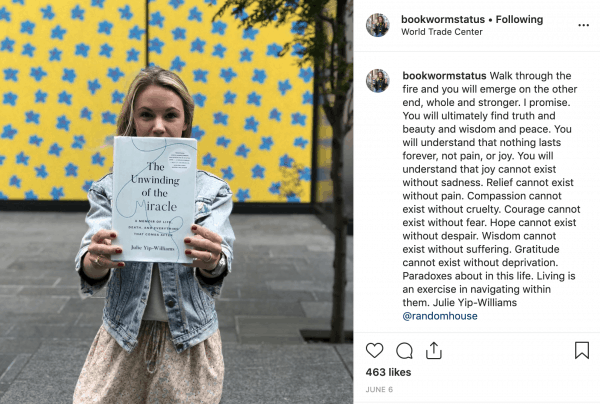 This colorful account chronicles the life of bookworm, Ash, as she reads her way through New York City.
Ash shares book reviews and highlights her favorite bookstores. Bookworm Status is an account worth checking out if you love inspiring and authentic Bookstagrams.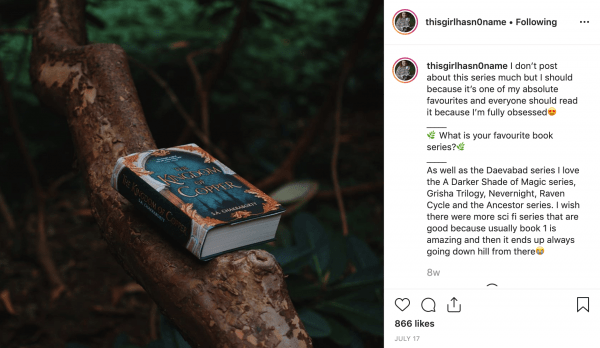 If you're into sci-fi, fantasy and dark, moody aesthetics, this Bookstagram account is a must-follow.
This Girl Has No Name highlights the best books in the fantasy and science fiction genres, featured flawlessly in a whimsical, woodsy environment. If this account doesn't make you want to dive into your next dark fantasy series, we're not sure what will.
What are Your Favorite Book Instagrams?
Are we missing one of the best Bookstagrams from this list? Share some of your favorites in the comments and we may add them!
Like This Article? You May Also Enjoy: