Steve Berry is an American attorney turned bestselling author who is most famous for his gripping Cotton Malone series.
Berry first hit the literary scene in 2003 with his standalone novel, 'The Amber Room,' and since then, he's become one of the most recognized historical thriller writers of today.
His books have been translated into more than 40 languages, selling millions of copies around the globe. And this spring, he delighted his international fan base with a brand new page-turning title, 'The Omega Factor.'
In this post, I'll list Steve Berry books in order of reading, from his early standalone novels to his beloved Cotton Malone series and everything in between.
But first, let's learn a little more about Berry's life and career so far.
Who is Steve Berry?
Before becoming a critically acclaimed thriller author, Steve Berry enjoyed a long and successful career as a top attorney.
After graduating from Mercer University's Walter F. George School of Law, he spent the next 30 years working as a trial lawyer, but deep down, his true passion was penning fiction.
And so, in 1990, Berry began writing his first manuscript in his spare time.
But while his day job went from strength to strength, he struggled to get his career as an author off the ground. It took over 80 rejections and numerous rewrites of his manuscript before a publisher finally picked up his work. It was only then, in 2003, after more than a decade of hard work and perseverance, that his debut novel, 'The Amber Room,' hit the shelves.
After so many setbacks, most writers would probably have thrown in the towel, but not Steve Berry. He was determined to make it as a published author, and ultimately, he had the willpower and determination to make his dream a reality.
After the release of his first book, Berry went on to write numerous gripping historical thrillers, and nowadays, publishers are falling over themselves to get their hands on his work.
Berry's novels are a mainstay in The New York Times bestsellers list, and his fascinating, action-packed stories have earned him an international army of loyal fans.
A Passion for History
If you've read any of Steve Berry's books, you'll know about his deep-rooted passion for history.
All his novels are packed with historical facts that he seamlessly intertwines into gripping fictional plot lines.
Both Steve and his wife Elizabeth are lifelong students of history, and the couple has spent many years jetting around the globe, visiting fascinating sites while researching Steve's books.
But the more they traveled, the more they realized just how little funding exists to preserve the relics of the past. And so, in 2009, the couple launched the History Matters Foundation to promote international historical conservation projects.
To raise money, Steve and Elizabeth regularly host workshops for readers, writers, and aspiring writers, and all contributions go directly towards protecting and restoring selected historical sites worldwide.
So far, they've taught over 3000 people and raised more than two million dollars, and they're still working hard for their cause to this day.
International Thriller Writers
Before Steve Berry's foray into philanthropy, he also co-founded another foundation; the International Thriller Writers (ITW).
This grassroots organization began in 2004 with just a handful of thriller authors, but today, the movement boasts more than 6000 writers from all four corners of the globe.
After the ITW's inception, Berry spent three years serving as the foundation's co-president, and he still retains an active role today.
The organization helps up-and-coming thriller writers further their careers by drawing from the experience and resources of its many successful bestselling author members.
According to their website, anyone who writes about "murder mystery, detective, suspense, horror, supernatural, action, espionage, true crime, war, adventure, and myriad similar subject areas" is welcome to join.
So, if you dream of becoming the next Steve Berry, check out the ITW's many programs and events to see how they could help you kick-start your journey as an author.
The Complete List of Steve Berry Books in Reading Order
Below, I'll list every book by Steve Berry in reading order, starting with his critically acclaimed Cotton Malone series.
The Cotton Malone Books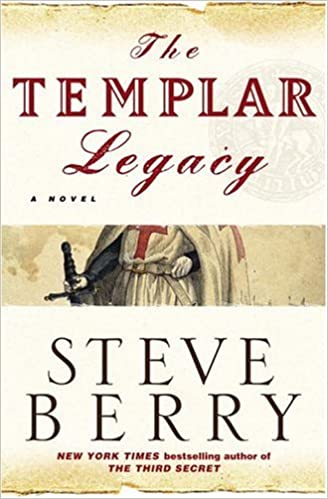 Steve Berry's unforgettable protagonist is secret agent Cotton Malone.
Born in Denmark to American parents, Cotton grew up in Copenhagen before moving to America to attend university. His remarkable intelligence and photographic memory saw him excel in his studies, and, just like the author himself, he decided to pursue a career in law.
But when he joined the Justice Department, rather than becoming a regular old attorney, he was recruited into a top-secret counterterrorism agency known as the Magellan Billet.
Far from the desk job he was expecting, Cotton and his fellow high-profile lawyers were trained in hand-to-hand combat, firearms, and espionage, equipping them with the skills they needed to crack the world's most difficult and deadly cases.
His expert legal knowledge combined with his elite physical prowess made Cotton Malone one of the Justice Department's most valuable assets. But after many years of narrowly escaping death on dangerous missions, he retired to Copenhagen to live a quieter life.
This allowed Catton to pursue his dream of opening an antique bookstore in the heart of the Danish capital. But his slower-paced lifestyle didn't last long, and he was soon called back into the world of espionage by his old boss, Stephanie Nelle.
The Cotton Malone Books in Reading Order
The Cotton Malone series began in 2006 with the novel 'The Templar Legacy.'
All sixteen main novels in the series are best read in publication order, but Berry has also penned several short stories that serve as prequels, so I've included them in the full reading order listed below.
The Admiral's Mark (2012) (short story)
The Tudor Plot (2013) (short story)
The Devil's Bones (2014) (short story co-written with James Rollins)
The Devils' Due (2017) (short story)
Extenuating Circumstances (2011) (short story co-with with M.J. Rose)
Shadow Tag (2016) (short story co-written with Raymond Khoury)
The Cassiopeia Vitt Adventure Books (co-written with M J Rose)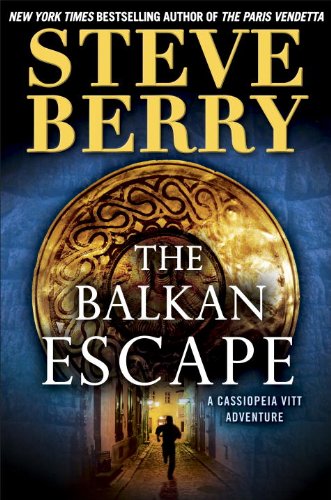 If you've read the Cotton Malone series, you'll already know Cassiopeia Vitt as Cotton's close friend and love interest.
Cassiopeia is a formidable secret agent who is drafted by the head of the Magellan Billet, Stephanie Nelle, to work on multiple covert operations alongside Malone.
And when she's not risking her life on dangerous international missions: Cassiopeia lives in France, where she uses her family's incredible wealth to restore a crumbling thirteenth-century castle to its former glory.
Even as a supporting character in the main Cotton Malone series, Cassiopeia stands out from the rest of the cast as a strong-willed, resourceful, and multi-talented operative. But in the books below, she takes center stage as we follow her on many hair-raising adventures around the globe.
The Cassiopeia Vitt Adventures Books in Reading Order
There are four main works in the Cassiopeia Vitt series by Steve Berry and co-author M J Rose.
But if you're looking for a little more context before diving into the main novels, the 2010 short story, 'The Balkan Escape,' is a good place to start, so I've included it in the reading order below.
Standalone Books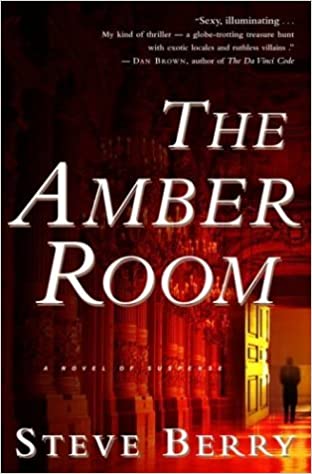 Steve Berry is most famous for his acclaimed book series, but he's also written a number of captivating standalone novels too.
The first title on this list, 'The Amber Room,' was Berry's debut novel which he worked on for more than a decade before it was finally accepted for publication.
It tells the true story of a priceless piece of art lost to the Nazis in World War II. These real-world events are intertwined with a gripping fictional plot that marked the beginning of many fascinating and thrilling historical fiction novels for Steve Berry.
All of his standalone books have been well received by fans and critics alike, and some even made it to the top of the international book charts.
And earlier this month, the author delighted his readers with a brand new title, 'The Omega Factor,' which is already receiving rave reviews.
Below, you'll find a list of all five of Steve Berry's standalone works in the order they were published.
Conclusion
Steve Berry is living proof that no matter how difficult something may seem, with enough discipline and hard work, anything is possible.
Even after countless rejections from publishers, he persisted with his craft, and ultimately, his determination paid off. Now, he's a hugely successful thriller author with numerous bestselling novels to his name, and his career continues to go from strength to strength.
Have you read any of Steve Berry's page-turning historical thrillers? If so, which ones are your favorites? Let me know in the comments below!