If you aspire to be a magician – be it card tricks, sleight of hand, escapology, or parlor magic, there's a lot to learn.
There are tons of fantastic resources out there to delve into the art of magic and hone your skills. Of course, YouTube videos and online courses are accessible sources, but books remain one of the best ways to learn. There are many books for aspiring magicians, but choosing which one to read can be a bit of a minefield.
Here, I have compiled a list of the finest magic books – recommended by expert magicians and beginners.
Some of these titles will take you on a fascinating journey through the history and theory of modern magic. In contrast, others offer a straightforward, how-to guide to learning new methods and tricks. They'll help you to develop your knowledge, passion, and craft so that you can become a great magician.
| Sr. No. | Title | Publication Date | Print Length | Author | Publisher | Where to Buy |
| --- | --- | --- | --- | --- | --- | --- |
| 1 | The Magic Way | January 1, 2011 | 81 pages | Juan Tamariz | Murphy's Magic Supplies Inc. | Amazon |
| 2 | The Art of Astonishment | January 1, 1996 | 310 pages | Paul Harris | A-1 MultiMedia | Amazon |
| 3 | The Amateur Magicians Handbook | June 1, 1996 | 430 pages | Henry Hay | Book Sales | Amazon |
| 4 | The Unmasking of Robert-Houdin | September 17, 2014 | 215 pages | Harry Houdini | CreateSpace Independent Publishing Platform | Amazon |
| 5 | How to Pick Pockets for Fun and Profit | August 14, 2014 | 64 pages | Eddie Joseph | Piccadilly Books, Limited | Amazon |
| 6 | Now You See It, Now You Don't | October 12, 1976 | 224 pages | William Tarr | Vintage | Book Shop |
| 7 | Mark Wilson's Complete Course in Magic | May 19, 2003 | 512 pages | Mark Wilson | Running Press | Amazon |
| 8 | David Copperfield's History of Magic | October 26, 2021 | 272 pages | David Copperfield | Simon & Schuster | Amazon |
| 9 | Magic Is Dead | October 22, 2019 | 336 pages | Ian Frisch | Dey Street Books | Book Shop |
1. The Magic Way by Juan Tamariz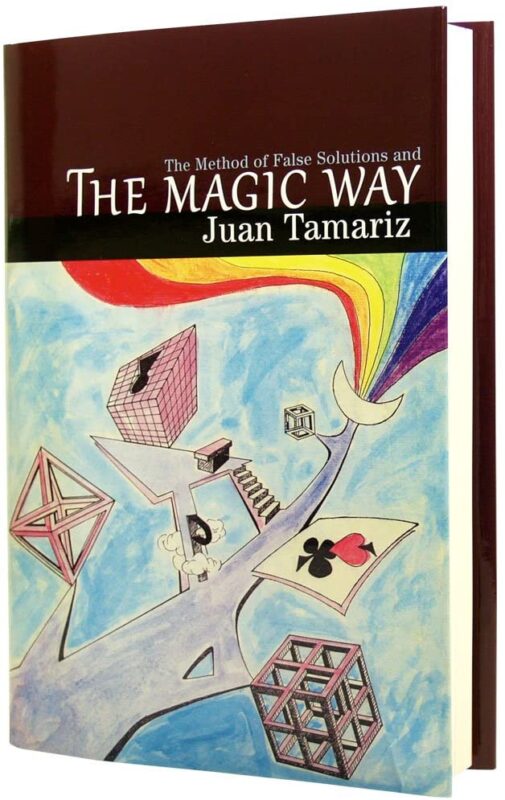 Juan Tamariz – considered the living legend of close-up magic, has written a celebrated book – The Magic Way. And this is a rite of passage for many up-and-coming magicians. It not only has practical instructions on illusions but secrets to jaw-dropping magic as well.
This essential read for beginners explains many of modern magic's principal foundations. And it lays the groundwork for mastering magic's most tried and tested favorite tricks. But this book isn't just for newbies; it's also a valuable companion for even the most experienced magicians. They can learn valuable lessons about taking their craft to a whole new awe-inspiring level.
2. The Art of Astonishment by Paul Harris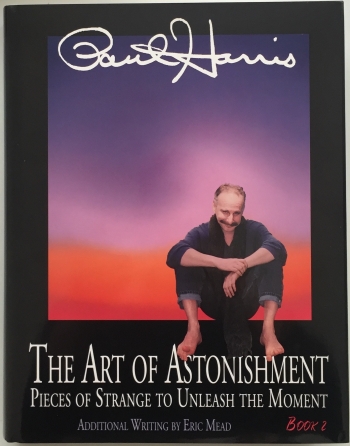 This extensive three-volume series is the most popular among countless professional magicians globally.
Popular magic magazine Geni described close-up magician extraordinaire Paul Harris as "the most innovative magic mind of our day." His books describe his secrets in a simple and thoroughly entertaining way.
Harris's trademark playful style has migrated to a more serious, street magic approach in recent years. And this modern classic is undeniably old-school Harris. It's concise, informative, and so much fun to read, so if you're a fan of his earlier work, you won't be disappointed.
The book is a compilation of 200 of his most revered magic effects described in full-color detail. For any aspiring magician, this trilogy is an essential companion. 
3. The Amateur Magicians Handbook by Henry Hay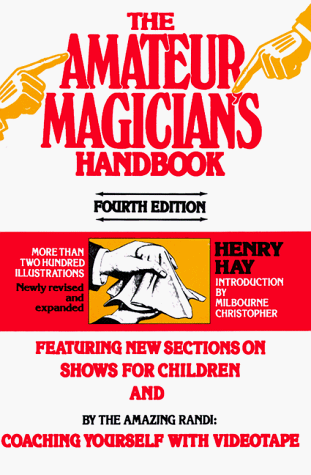 The Amateur Magicians Handbook is a classic example in the magic world. Unfortunately, till recently, the lack of visual illustrations in this book meant it was pretty tough to get through.
But the beautifully illustrated new and updated edition lays out all of Hay's valuable nuggets of wisdom in an easy-to-digest, simple format. The updated edition offers value to every magician level – from the beginner to the seasoned professional.
You'll learn about the fundamentals of magic, as well as practical sleight of hand tips and tricks. And, as a bonus, you'll find some brand new ingenious illusions that will baffle even the most skeptical audiences.
4. The Unmasking of Robert-Houdin by Harry Houdini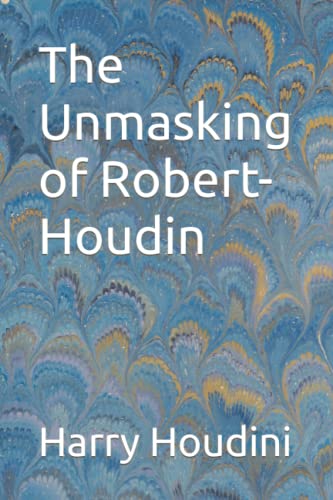 Anyone interested in the history of modern magic, this is a fascinating book. However, you won't find much in the way of step-by-step tricks or illusions in this infamous 1908 book.
The world-famous stunt performer and escapologist Harry Houdini was one of the greatest magicians who ever lived.
The celebrated French magician Jean Eugène Robert-Houdin first inspired Harry Houdini into the world of illusion. And Robert Houdin's impact on him was so profound that Harry Houdini even borrowed his namesake.
Yet this is not a celebratory biography by any means. Instead, it's a scathing and controversial critique of Houdini's former hero.
After years of researching Robert-Houdin's work, Houdini concluded that his former idol was nothing but a fraud. The book examines the true history and origins of Robert Houdin's most famous tricks in detail. Then, he claimed it as his own and revealed what he believed to be the real truth behind their creations.
5. How to Pick Pockets for Fun and Profit: A Magician's Guide to Pickpocket Magic by Eddie Joseph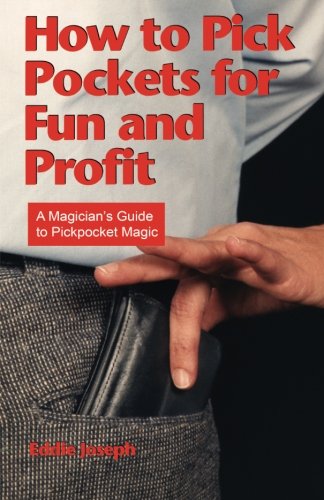 Nobody likes a pickpocket, but there's no denying that this nefarious art form takes incredible skill to pull off. And when pickpocketing is used for entertainment purposes in a magic routine, it can enthrall and delight audiences rather than have them phoning the police.
Professional magician Eddie Joseph's informative book teaches the foundations of misdirection and the fundamental techniques of sleight of hand. This book is for anyone wanting to master with a little practice.
You'll learn all about the classic methods to secretly remove items from a person's pocket while engaging them in a conversation. You'll even master the art of removing jewelry, watches, and even items of clothing. And interestingly, you learn this all without your audience even noticing (at least, until it's too late!)
6. Now You See It, Now You Don't: Lessons in Sleight of Hand by Bill Tarr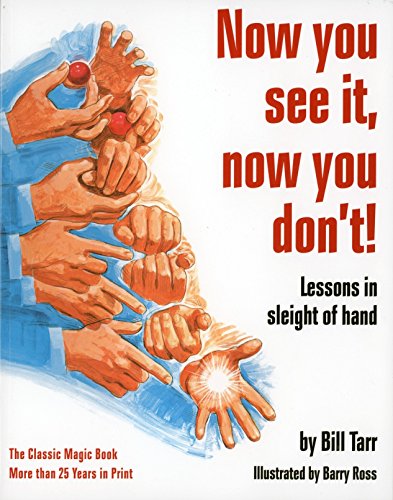 This step-by-step guide from famed magician Bill Tarr has lessons on basic magics that an aspiring magician of 12 and up can perfect. In addition, it has the world's most tried and tested magic tricks.
This magic book has over 1,500 beautiful illustrations and eye-catching diagrams. It simplifies and demystifies the classic art of sleight of hand. Once you know them, these tricks seem simple to perform, but to your audience, they're mind-blowing.
This actionable, practical manual is the perfect companion for any beginner magician, whether young or old. At the same time, many of these classic tricks take time to practice. But once you get the hang of it, some can be mastered in a matter of minutes so that you can begin wowing your friends and family right away. 
Bonus Read: 8 Interesting Portal Fantasy Books
7. Mark Wilson's Complete Course in Magic by Mark Wilson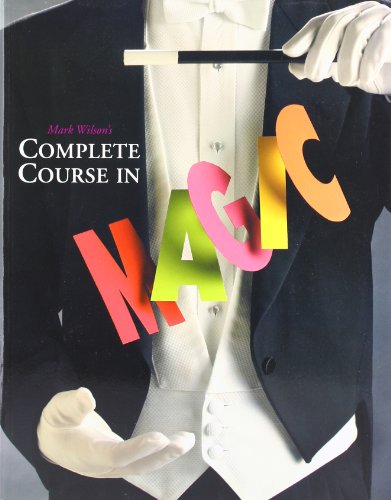 Mark Wilson's acclaimed handbook of magic is designed for children. Yet, many magicians who began their schooling later followed this classic step-by-step guide. As a result, it is a valuable tool for learning the early foundations of the magical arts.
Each trick is explained through vivid photographs, illustrations, and concise how-to instructions. It includes a wide selection of basic card tricks, plus more advanced illusions using rope, scarves, coins, and even levitation.
Plus, in this latest edition, Wilson also includes actionable tips on how to perform these feats on stage to a skeptical audience, with the maximum wow effect.
8. David Copperfield's History of Magic by David Copperfield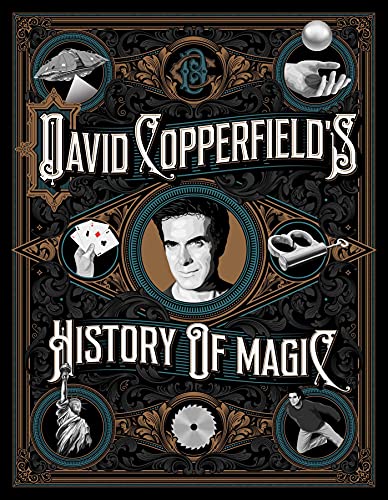 David Copperfield is often hailed as the most respected and successful magician globally. His book, the History of Magic, is a true rite of passage for aspiring illusionists. 
His iconic book explores the life and works of twenty-eight pioneering magicians throughout history. History of Magic has stories, from the magistrate who brought the art of conjuring to the world in the 16th century; to the female magician who mastered the disappearing act and caught live bullets in her teeth.
The book uncovers the remarkable feats of magic throughout the centuries. It also delves into the surprising impact that magicians and their craft have had on our society, not just during their lifetimes but long after they died.
It's a fascinating read that will ignite a new passion for the art of magic in even the most skeptical and unconvinced readers.
9. Magic Is Dead: My Journey into the World's Most Secretive Society of Magicians by Ian Frisch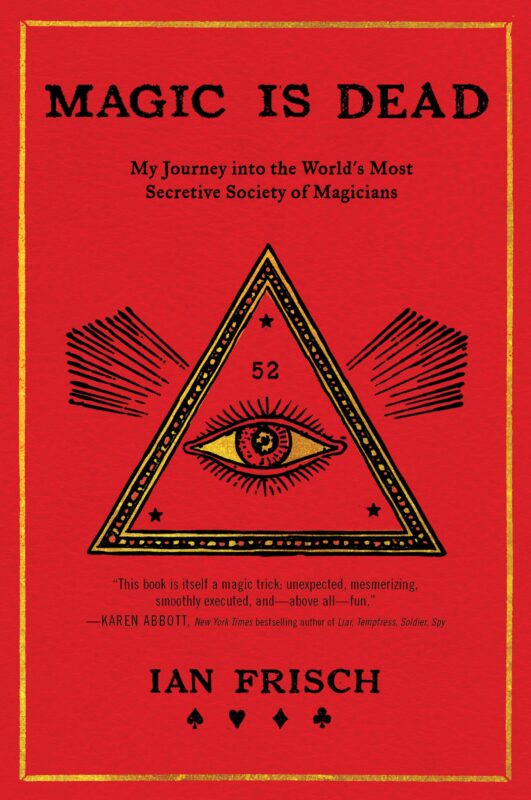 This book is about the mysterious and alluring world of the52. It is about a secret underground society whose members include some of the most revered magicians in the world.
Ian Frisch learns an intriguing thing about this hidden organization after joining the secret world of the 52. He writes about the private gatherings of brilliant magicians and their brilliant performances. This book has stories and anecdotes of the magicians and their circles of magicians.
Conclusion
No matter what your level of expertise, if you're an aspiring magician, each of these books is an invaluable tool.
There's something for everyone on this list. First, it has practical advice on taking your skills to the next level. It helps to cultivate a deeper understanding and appreciation for the art of magic and its role in shaping our modern world.
If all this talk of magic has left you with an appetite for more, check out our Hooked To Books guide to the different types of magic found in the magical worlds of popular fiction.
Do you have any great magic book recommendations to share with our readers? If so, why not help out your fellow magicians, and leave a comment in the box below!