Fanfiction allows us to take the characters, settings, and stories from our favorite fictionalized worlds and try our hand at writing our own exciting scenarios. It's also incredibly fun to read and allows dedicated fans to come together as a community and create something marvelous.
No matter what kind of books, TV shows, and movies you're into, there's likely to be some great fanfiction out there for you. And if there isn't, you can start your own!
There are countless fanfiction websites and apps out there, each with its own set of pros and cons. Some are better suited to sharing fanfiction works, others are more geared towards readers, and some excel in both these areas.
To help you decide the right one for you, I've narrowed it down to a list of my top # favorites. So, whether you're a seasoned fan fiction author or reader, or a newbie looking to share your work or get your fan fiction reading fix, there's a platform here for you.
#1. Commaful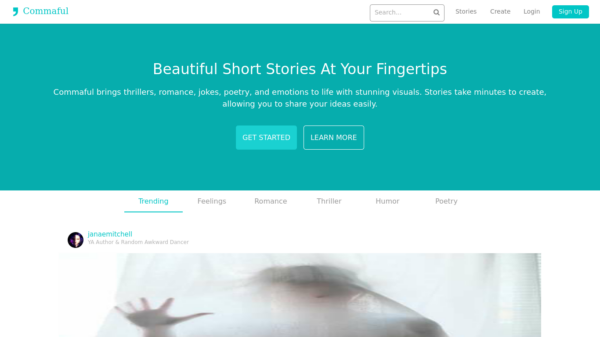 Commaful is the largest multimedia fiction website on the internet, covering not just fanfiction but original stories, and poetry too. It has a unique, beautifully visual style that you won't find elsewhere on the internet, with most fanfiction presented against a backdrop of captivating images that tie the plot together.
While there's a decent selection of epic-length fanfiction series to be found here, Commaful's main selling point is its huge collection of bitesize shorter works, as well as flash fiction and one-off gems.
I particularly love the layout and design of both the site and the app. While some platforms on this list are a little clunky and uninviting, the browsing experience on Commaful is seamless, smooth, and accessible. For this reason, I'd say the site is a great entry point for anyone completely new to the fanfiction world.
There are also plenty of easy-to-navigate community tools, including a chat system where you can share your work, thoughts, ideas, and feedback with others. The community tends to be pretty encouraging compared to some other fanfiction sites, so it's a good place to share your work if you're a little nervous about negative feedback.
Pros
Beautifully presented visuals
A seamless browsing experience on both the app and the website
Supportive fanfiction community
Great for quick, bitesize fan fiction stories
Cons
A limited selection of fanfiction compared to other sites
A smaller selection of full length works
The creation format is unique, and so it can take some getting used to
#2. Archive Of Our Own (AO3)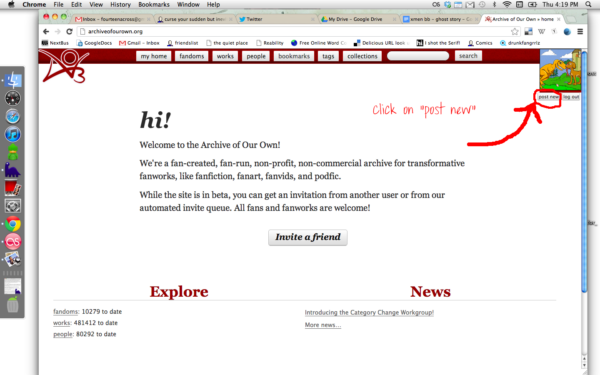 AO3 is a relatively new site on the fanfiction scene, but it's quickly gathered a huge following thanks to its versatility for both readers and authors.
Once you've set up your profile, you can immediately publish your own fanfiction works and make them accessible to not just the AO3 community but anyone who happens upon the site. But if you're shy about sharing, you can also limit what you publish to those with AO3 accounts.
The community tools on offer are pretty diverse; you can post comments, set and participate in challenges, and give and receive kudos for your works and comments too.
This is one of the more established fanfiction sites out there with a vast collection of works, and thanks to the intricate tagging system, it's pretty easy to find what you're looking for. If you're interested in trying something new and know what elements you like in a story, it's easy to narrow down your search and discover new favorite works. That's being said, the website isn't as visually appealing and intuitive as Commaful, and so new users might find the browsing experience a little overwhelming at first.
You are signing up to AO3 works slightly differently than most other fanfiction apps and sites. Rather than just creating an account and diving straight in, you have to send your details and wait to be invited. The site has traditionally been for web browsing only, but developers have recently created an app, although reviews about its functionality are mixed.
Pros
Large library of works
Large audience for your own fanfiction stories
Great community tools
Intricate tagging system which makes it easy to find what you're looking for
Cons
Website is less visually appealing and intuitive to use
No instant sign up; you'll have to wait to be invited
#3. Tumblr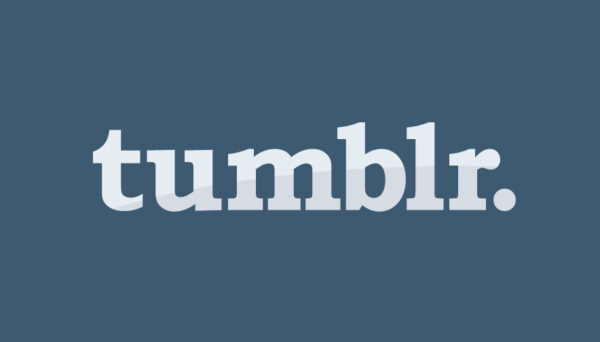 Tumblr prides itself on being "a place to express yourself, discover yourself, and bond over the stuff you love." That stuff includes fanfiction and lots of it.
There are several browsing options on Tumblr, but a good way to get started is to type the name of a book, movie, or TV show that you love into the search bar and see what comes up. If it's popular enough, you'll likely be met with a whole host of discussion groups, fan art, quotes, blogs, and of course, plenty of fan fiction. But beware; if you're not careful, it's easy to get lost down a rabbit hole of content and forget what you came online in the first place!
One of Tumblr's biggest attributes is the community. To begin with, it's huge; after all, Tumblr is one of the most established and visited sites on the internet. As a result, you'll find plenty of super passionate creators and fans, plus tons of helpful people willing to point you in the direction of new content tailored towards your interests.
Posting your own fanfiction on Tumblr is a great way to get your work seen by a lot of people, but because the community is so widespread, it isn't universally supportive. That's being said, if you're lucky, you'll fall in with a good crowd who will build you up and encourage you rather than shoot you down.
Pros
A huge community of passionate creators and readers
A massive selection of content for all kinds of interests
Great community features such as messaging, forums, chats, etc.
Cons
Not exclusively tailored to fan fiction, so it's easy to get distracted by other content.
In such a large community, it's easier for stories to get lost in the mix
Hit and miss in terms of finding a supportive fanfiction community
#4. Wattpad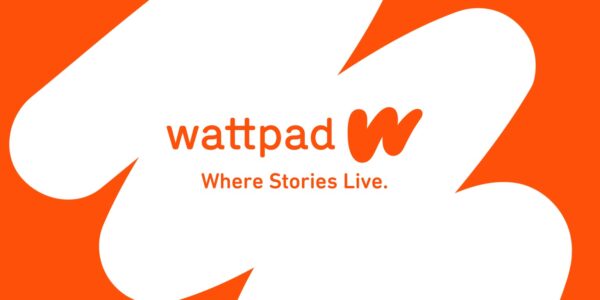 Wattpad is a story publishing site that "aims to create social communities around stories for both amateur and established writers." Though it isn't tailored exclusively to fanfiction, it's a huge part of what the site is all about, and there's a large community of fan fiction fanatics to be found here.
In many ways, Wattpad is comparable to AO3, but while the latter is best explored by a web browser, Wattpad also has a good app option. Both the app and the website offer an easy-to-use and intuitive browsing experience, and the layout is more attractive and functional than AO3.
But two platforms really start to diverge when it comes to the type of fanfiction they provide. Overall, I think it's fair to say that Wattpad has a younger audience than most other fanfiction sites out there. There's a lot of YA-based content and high school teen fiction stories. Don't get me wrong, the community includes older readers and creators too, but it's definitely the place to be if you're lucky enough to be on the younger side of 20.
Overall, there are some good community tools on Wattpad. Users can leave comments and reach out to each other through forums. You can even insert your own emoji reactions within a story to show the author you appreciated a particular line or quote.
Pros
The intuitive and attractive layout on both the app and the website
Good community tools and interaction between readers and authors
Great selection of content for younger readers
Cons
Not as much variety and diversity as other fanfiction sites
Less high-quality writing
#5. Fanfiction.net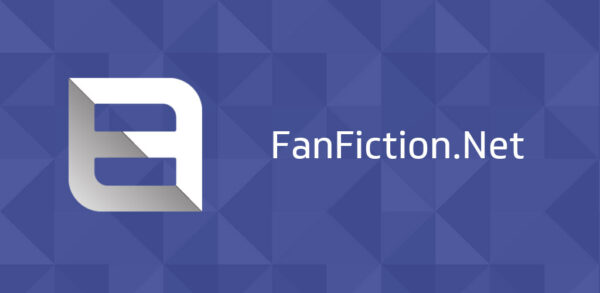 Established way back in 1998, FanFiction.Net is perhaps the oldest and most well-established fanfiction corner of the internet; however, in recent years, competitor sites have been stealing away some of the once-massive following. That being said, the site still claims to be the world's largest fanfiction archive, with over 12 million registered users, so it's not exactly a ghost town yet.
When you first visit either the app or the website, you'll be forgiven for thinking you've teleported back in time to its inception in the late 90s. But don't let the old-school design put you off; the site is easy to navigate, and there's pretty much every type of fanfiction under the sun to be found here. It's also a fairly international crowd, with stories in over 40 languages.
The Fanfiction.net community is known for being one of the more inclusive and supportive on the internet, so if you're looking for an encouraging audience for your own fanfiction creations, this is a good place to start. It's also a great place to meet and connect with other fans, and despite the bare-bones browsing experience, there are some great community tools. There's an easy-to-use messaging system and endless forums where you can meet like-minded people and engage with your audience.
Pros
Huge selection and variety of content in over 40 languages
Good community tools and forum
A generally encouraging and supportive place to share your work with others
Both the app and website are easy to navigate
Cons
Basic, visually unappealing, and old fashioned layout
Conclusion
These fanfiction websites and apps are my personal favorites, but there are plenty more to choose from out there too.
Overall, there's no "best" website or app for fanfiction fanatics; they each come with their own set of pros and cons. Some are better tailored towards the reading experience, some offer an improved platform for sharing your work with new audiences, and others provide a higher standard of community interaction. Since they all have different attributes, many fanfiction writers and readers tend to use a combination of a few platforms for searching, publishing, reading, and connecting with others.
Are you an avid fanfiction reader or author? If so, what's your platform of choice? Let me know in the comments below.