With countless places to find comic books and graphic novels online, there's never been a better time to be a comic book lover. We're spoiled for choice these days, and it's often possible to find some of the biggest and most popular publications for free.
And when you get things for free that you love the most, it feels so exciting. Reading comics has always been fun, be it online or offline. And getting it online is like you have so much at your hands to read, without the need of carrying any bags, in case you had to do it offline.
Comic Books Online To Read Online
But with so many online resources, which ones are worth a visit? In this post, I'll share some of the most highly rated places on the internet to read comic books in 2022.
1. Marvel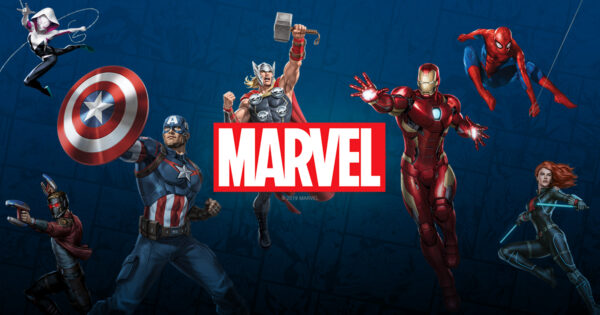 The Marvel universe is vast and expansive, and it's all available to read online at marvel.com. 
This glorious little corner of the internet is the official home of comics such as X-MEN, Spiderman, The Avengers, and much, much more.
As you'd expect, Marvel is giving it all away for nothing, but there is a surprisingly wide range of free comic books available (77 in total), including some absolute classics such as Guardians of The Galaxy, Black Panther, and Thor.
But if you're willing to pay a small fee, there are literally thousands of comics to choose from, including many rare and exclusive issues that would cost a small fortune in print form.
The website lets you browse series, characters, creators, and events. Plus, there's a section for weekly new releases and an upcoming release calendar, too, so you can make sure you never miss a new issue.
Marvel.com is also the place to go for your print subscriptions. Right now, they're offering up to 45% off when you sign up for a year's worth of your favorite comic delivered to your door.
If you're ready to explore the Marvel universe directly from the source, you can visit the official website through your browser or download the iOS or Android app.
There's a small subscription fee to pay, but you'll get instant and unlimited access to more than 27,000 comic books titles. And if you do decide to subscribe, don't forget to take advantage of their 7 day free trial, too.
2. Comic Book Plus
Established in 2006, Comic Book Plus is the self-proclaimed home of Golden and Silver Age comic books. For those not in the know, these are classic superhero originals from the '30s, 40's, and 50's, and the hugely popular mainstream publications such as the Fantastic Four, and Spiderman, that followed in the 60s and 70s. 
The best part is that their entire collection is completely free! The site is effectively a historical archive of public domain comics that you can either download or read online for no charge and because these publications are out of copyright, you can rest assured it's all 100% safe and legal too.
If you're into 20th-century classic comics, then this is one of the best resources on the internet to find hidden treasures that time forgot.
There's a total of 41,400 comic books to choose from, including an impressive selection of foreign language comics. Plus, you can browse through collections of old newspapers, magazines, fanzines, and pamphlets and talk a walk through history in printed form.
ComicBookPlus lists full details of every title in their database, so it's a great place to begin if you're looking for the publication history of a particular comic or want some facts about its early production.
You can browse through their extensive library by genre, such as crime, fantasy, sci-fi, romance, horror, etc., or for a more niche, narrow down the search click on the 'more' section of the drop-down search box. This opens up further categories such as monsters, pirates, leading ladies, spin-offs, and much more.
You can also browse by date, highest rated, most viewed, and most commented. And if all these options make it hard to know where to begin, try their Random 12 selection, which is updated every Monday.
3. Tapas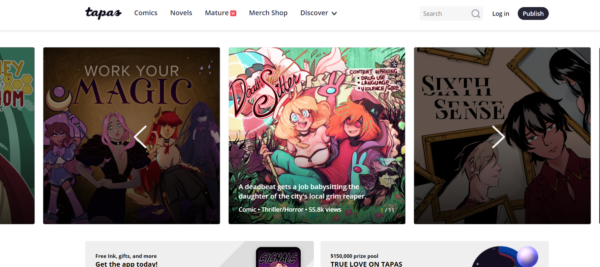 If you're looking to branch out from the likes of DC and Marvel and discover something a little less mainstream, then Tapas.io is a fantastic place to begin.
There are thousands of independent web-only comics to explore, including lesser-known hidden gems from the past and work from up-and-coming creators and emerging artists who are making waves in today's comic book world.
There's also a healthy selection of material from well-known artists too, and many of them are available to read for free.
Creators post their material on Tapas to give new readers a chance to discover their work and get their names out there. Many comic book writers and artists began their careers by showcasing their work on Tapas and have since gone on to become huge names in the industry, so you never know when you might be reading the next big thing.
To access the Tapas library, you can visit their website through your browser or download the intuitive app for both Android and iOS.
Whichever method you use, you can explore by genre, what's new, or what's trending right now. Plus, there's also a huge collection of Tapas Originals on offer too.
The majority of the library, including the premium section, is free to access, but there are some paid-only issues that you'll need to pay a small fee to unlock.
Alternatively, you can earn income via the app and use your credits to unlock paid comics without parting with your hard-earned cash.
4. ComiXology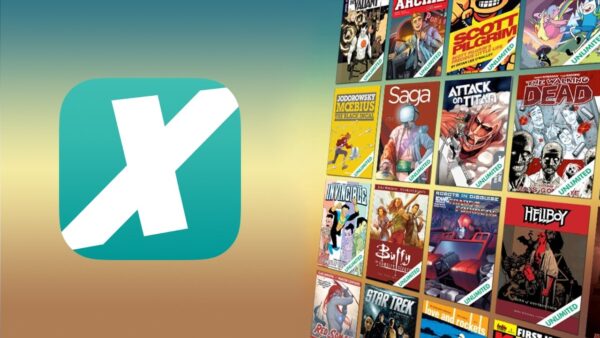 ComiXology is an Amazon subscription service that gives you access to more than 40,000 comics, graphic novels, and manga.
Up until recently, the site had its own browser-based store, but now you'll be redirected to the Amazon Kindle storefront, where you can link your account and access extra content depending on your subscription status.
Some long-time ComiXology fans aren't happy with the changes, as zoom functions and double-page spreads aren't what they used to be. That being said, it's still one of the best sources on the internet to access work from big-name publishers such as Marvel, DC, Boom! Studios, Viz, Dark Horse, Image Comics, and Valliant, just to name a few.
In fact, ComiXology is home to more than 75 publishers, as well as thousands of indie titles, and while many require a subscription or a one-off payment to read, many are also free.
You can read comics directly from your browser or download them in the same way you would any Kindle book.
If you're already an Amazon Prime member, ComiXology is available as an add-on to your existing subscription. To get full access to the entire library, opt for the Unlimited plan, which is currently $5.99 a month. Just remember to take advantage of the free 30-day trial first so you can be sure it's right for you.
5. WEBTOON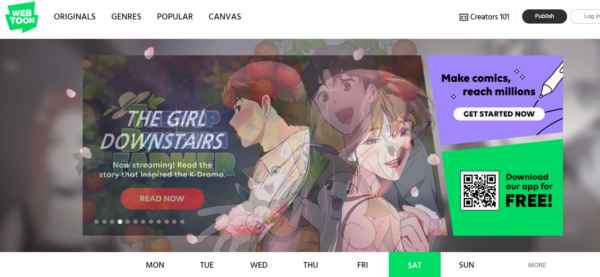 WEBTOON is home to thousands of comics, graphic novels, manga, and manhwa, and while the same can be said for many sites and apps, what really sets WEBTOON apart is its international appeal.
You can find tons of comics in a wide variety of languages, including Japanese, German, Italian, Spanish, Polish and more. Many are originals from international creators, and some are translations provided by the super helpful WEBTOON community.
There are more than 50 million WEBTOON readers worldwide, and for a good reason. It's one of the largest libraries of creator-owned comics anywhere on the internet.
There's no charge to sign up, and you can browse through their full database of content by genre. There are 23 genres in total, including everything from horror, sci-fi, and fantasy to romance, kids, and comedy. You can also search by what's popular, new, or trending each week.
You can sign up to WEBTOON for free, and each day, you'll have access to several episodes of any given comic.
Just be warned that if you want to unblock the rest of the episodes before your quota resets, then you'll need to pay a small fee. So, if you're a comic book fan who loves to binge read, there's a cost to WEBTOON, albeit a pretty reasonable one.
Conclusion
Gone are the days of spending a small fortune at the comic book store to get your fix.
Now, there are countless websites and apps where you can source incredible comics, graphic novels, manga, and more, and often, they're completely free. And even when you pay for digital comics, you'll usually spend a fraction of what you would on a printed copy.
Of course, there's something special about reading a real comic book that the digital version will never be able to replicate. But if you love the convenience and value that online comics offer, then these sites are a great place to start.
If you're a manga fan, I've written a guide that focuses solely on websites and apps to read manga online, so make sure you check that out.
And if you're looking for some child-friendly inspiration, here's our HTB guide for the best comic books and graphic novels for kids.