At A Glance: Our Top 5 Picks for Books That the Internet Can't Stop Talking About:
It can be hard to figure out to read next, but fortunately, the book community is always looking for the best new fiction.
These eight books are going viral for all the right reasons. Most of them are new or recent releases, so why not dig in while they're only just hitting the shelves!
IMAGE
PRODUCT
FEATURES
PRICE
Cemetery Boys by Aiden Thomas
• Formats: Kindle, Audiobook & Hardcover
• Hardcover: 352 pages
You Should See Me in a Crown by Leah Johnson
• Formats: Kindle, Audiobook, Hardcover & Paperback
• Paperback: -
Cinderella is Dead by Kalynn Bayron
• Formats: Kindle, Audiobook, Hardcover & Paperback
• Hardcover: 400 pages
Blood Moon by Lucy Cuthew
• Formats: Kindle, Audiobook, Hardcover, Paperback & Audio CD
• Hardcover: 416 pages
Loveless by Alice Oseman
• Format: Paperback
• Paperback: -
Clap When You Land by Elizabeth Acevedo
• Formats: Kindle, Audiobook, Hardcover, Paperback & Audio CD
• Hardcover: 432 pages
Felix Ever After by Kacen Callender
• Formats: Kindle, Audiobook, Hardcover, Paperback & Audio CD
• Hardcover: 368 pages
The Henna Wars by Adiba Jaigirdar
• Formats: Kindle, Audiobook & Hardcover
• Hardcover: 400 pages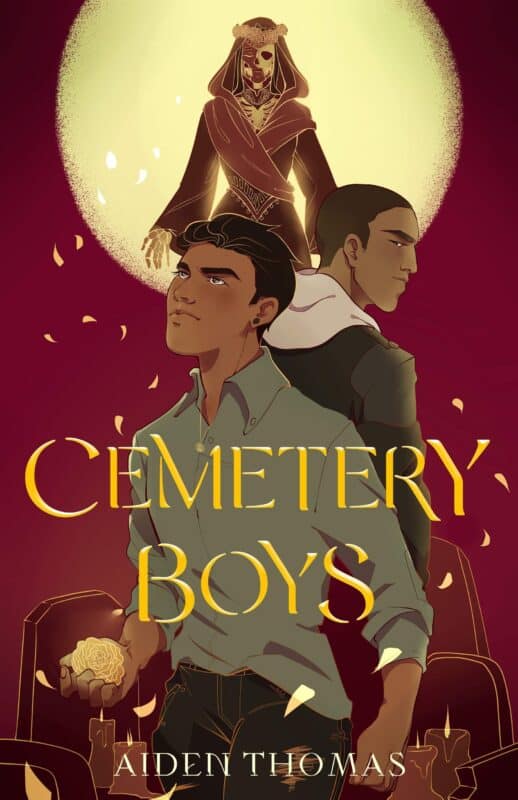 Yadriel is a young trans boy who has just come out to his Latinx family. Faced with opposition to his true gender, he feels more alone than ever. But when he accidentally summons the ghost of bad boy, Julian Diaz, he's forced to help him with his unfinished business so that his spirit can be released.
Helping out a ghost is no piece of cake, but the more time Yadriel spends with Julian, the more he wants him to stick around.
This book isn't even being released until September, but ARC readers and reviewers are already raving about it! The buzz on twitter for this book is phenomenal, so it must be good!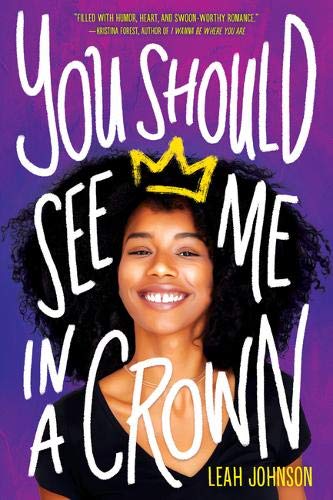 Liz feels out of place in her hometown. All she wants to do is leave and attend a prestigious college.
But when her financial aid is revoked, she realizes that there's only one way she'll be able to afford to make her dream come true; by becoming prom queen and winning her school's scholarship money. But a new girl in town is offering both a new-found friendship and Liz's biggest competition for the crown.
Since being released in early June, this book has received high praise from the bookish community, and is the perfect book for if you're looking for a debut author to take a chance on!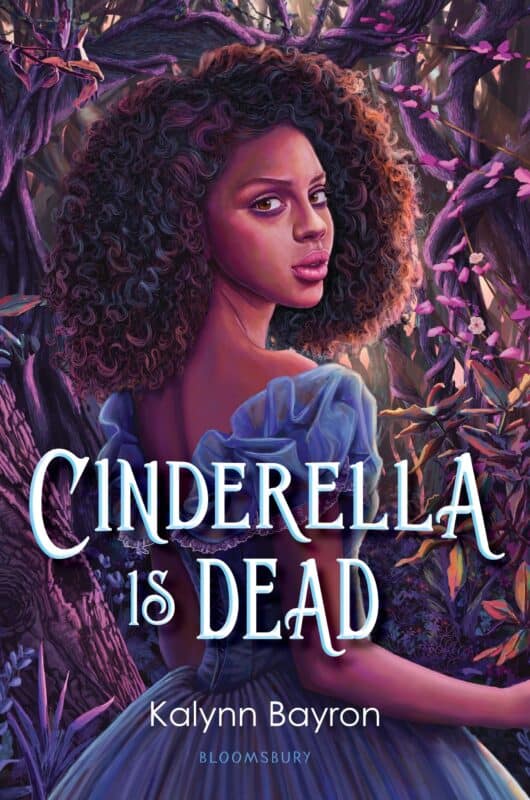 It's two hundred years since Cinderella died, and now women are given one chance at marriage; the Annual Ball where eligible men pick their wife.
Those not picked are never heard of again. But Sophia isn't interested; she has her heart set on her best friend, Erin. She flees the ball and finds herself in Cinderella's mausoleum, where the last descendant of Cinderella is waiting for her.
There, they hatch a plan to end the king's reign and rid themselves of the ball forever.
This book about girl power and a twist on the classic fairytale is a fascinating debut and we're sure Bayron has plenty more magic to come!
After her first sexual experience is made the laughing stock of her school, Frankie is horrified.
She's shamed for having her period during what should've been a magical moment, and now she feels betrayed by Benjamin, the boy she was intimate with. Her best friend has turned on her, too.
This book sensitively touches on so many issues facing young women in the modern-day and is stunningly told in verse.
5. Loveless by Alice Oseman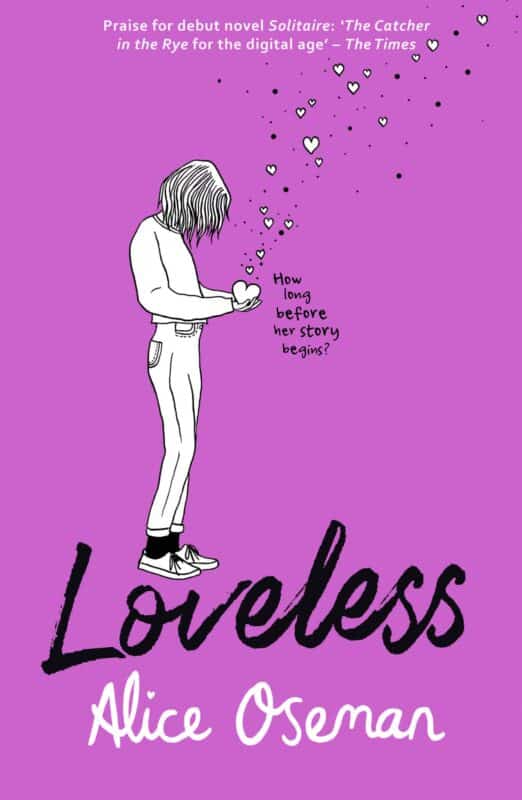 Georgia has a lot she needs to figure out; why is she obsessed with romance, but has never had a crush? Why does she understand the physical attraction, but never truly experience it herself?
Fresh at Durham University, she sets out on a quest for love, but as she begins to understand that she might be asexual, she realizes her actions might leave a trail of destruction behind her.
Alice Oseman's fourth novel is a deeply personal story and beautifully written, as always. Her characters are fresh and real, so you're sure to find a new favorite in this story.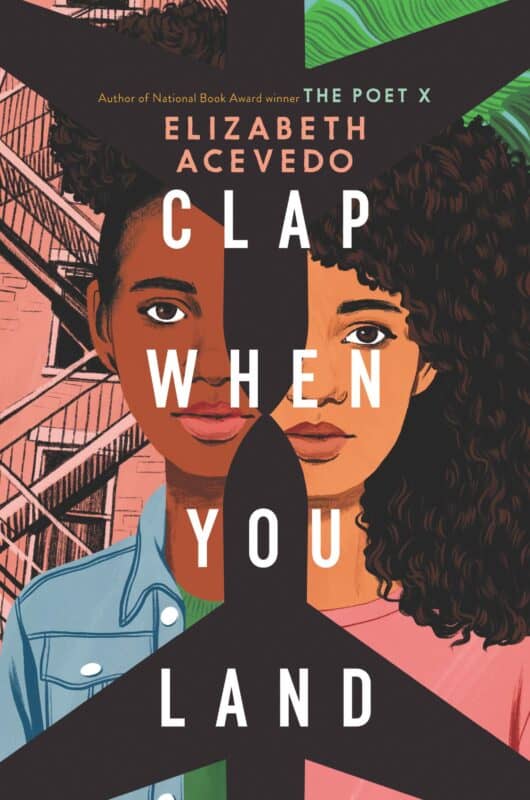 Two sisters living on opposite sides of the world find one another when they're brought together by the death of their father.
Neither knew the other existed until now, but as they are consumed by grief, they're also determined to unravel the secrets he kept and learn about each other.
This tear-jerker story about family, loss and love is also told in verse and has had readers everywhere praising the sensitive story.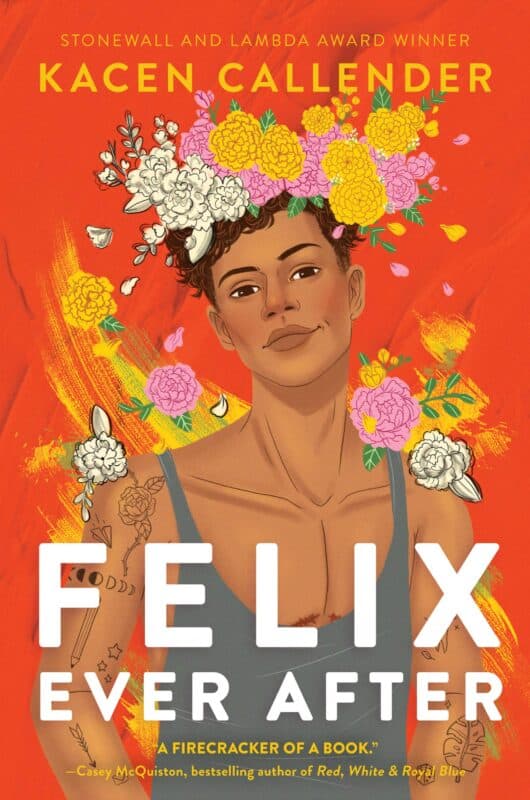 Felix is black, queer and transgender, but more importantly, he's looking for love. But when trolls begin to bully him online, he decides to find his own form of revenge.
He never expected revenge to include romance too, though…
This book tackles all the emotions of being young and feeling different, but it also handles the topic of learning self-love, which is the most important message that Felix learns through his own story…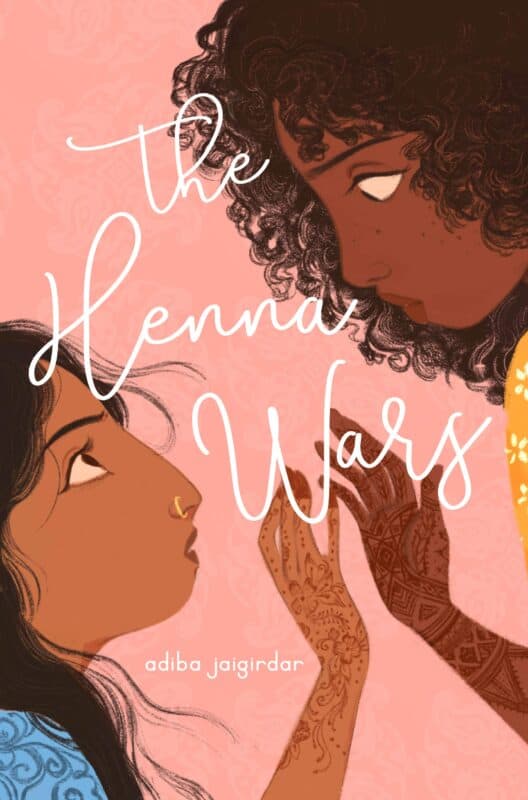 Nishat knows that being gay is going to be difficult for her family to handle, so she's keeping it on the down-low. But when she meets the new girl, Flávia, she falls hard and fast.
That's why Nishat is almost glad when a school competition puts them head to head to prove who is the better henna artist. Still, friendly competition can bring people closer together and create an unexpected bond form between the two girls.
Can Nishat face telling her family about her sexual identity and be with the girl she likes?