At A Glance: Our Top 5 Picks for Phenomenal Books About Addiction:
Addiction comes in many forms and affects so many lives in different ways. Drugs, alcohol, sex, and food are just some things that can become obsessive objects of people's addictive behaviors. People form addictions for many reasons, not just from having a traumatic past or harsh upbringing.
People with addictions are often ostracised from society. All too often, we overlook how it must feel to be someone who lives with addiction. Reading books about addiction can help us understand it better as well as how to recover from it.
10 Books about Addiction
These books about addiction explore all of the ways it can destroy people's lives, but also how the recovery process can be beautiful and uplifting. Through books about addiction, we can learn so much about what it means to have an addiction and how to overcome it.
IMAGE
PRODUCT
FEATURES
PRICE
Beautiful Boy: A Father's Journey Through His Son's Addiction
• Formats: Kindle, Audiobook, Library Binding, Paperback & Audio CD
• Paperback: 352 pages
Everything I Know About Love by Dolly Alderton
• Formats: Kindle, Audiobook, Hardcover, Paperback & Audio CD
• Hardcover: 368 pages
Trainspotting by Irvine Welsh

• Formats: Kindle, Audiobook, Hardcover, Paperback & Audio,Cassette
• Paperback: 348 pages
Requiem for a Dream by Hubert Selby Jr.
• Formats: Kindle, Hardcover & Paperback
• Paperback: 287 pages
Tweak: Growing up on Methamphetamines by Nic Sheff
• Formats: Kindle, Audiobook, Hardcover, Paperback & MP3 CD
• Paperback: 352 pages
Drinking: A Love Story by Caroline Knapp
• Formats: Kindle, Audiobook, Hardcover, Paperback & Audio CD
• Paperback: 304 pages
Guts: The Endless Follies and Tiny Triumphs of a Giant Disaster

• Formats: Kindle, Audiobook, Hardcover & Paperback
• Paperback: 304 pages
On the Come Up by Angie Thomas
• Formats: Kindle, Audiobook, Hardcover, Paperback & Audio CD
• Hardcover: 464 pages
The Girl on the Train by Paula Hawkins
• Formats: Kindle, Audiobook, Hardcover, Paperback & Audio CD
• Paperback: 336 pages
Quicksand by Malin Persson Giolito
• Formats: Kindle, Audiobook, Harcover & Paperback
• Paperback: 512 pages
David Sheff's first book tells the heartbreaking true story of how his son becomes addicted to meth. Nic, who has a bright future ahead of him.
The problem is he often feels inadequate and empty, turning to drugs in order to feel something else. But while Nic is dabbling in drugs, his father is forced to watch as he loses him to drugs. Now it seems like his son is determined to self-destruct.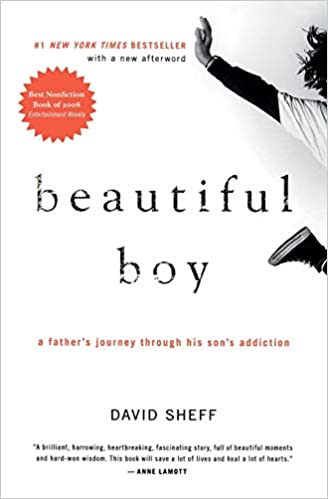 This is one of the few books about addiction that explores what it's like for the family of a drug user and not the user themselves. It explores how David Sheff's own health depletes and how he finds ways to cope in his day to day life while his son was addicted to drugs.
While addiction isn't the sole focus of this autobiographical book, it explores Dolly's anecdotes about alcoholism and partying as a young woman. It is often approached in a light-hearted way and could almost be overlooked just as the tales of a young and immature woman.
But her tales become more sinister and sad as the tale goes on.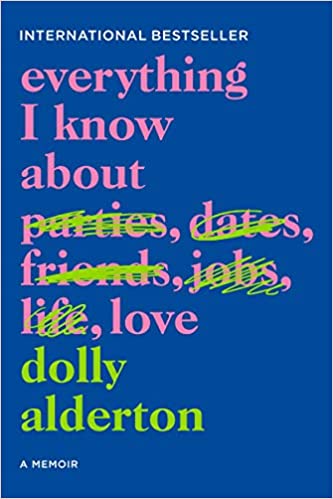 It explores how youth drinking can lead to something much more serious. While the stories are funny at first, they become less so as she grows older and more aware of the pain she's living through. It is heart-wrenchingly sad and beautiful all at once.
This story of addiction may in some ways glamorize how life on drugs can be. But it also shows the squalor of life on the streets when you're addicted to heroin.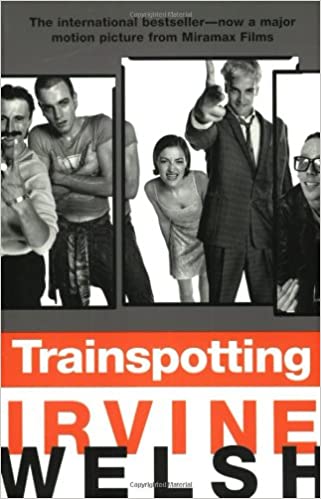 A group of misfits on the streets of Edinburgh band together to navigate a life of drugs, poverty, and desperation to fit back in with normal society. The men in the story face everything from possible HIV, homelessness, bad decisions, and losing love all because of the drugs they're addicted to.
Books about addiction often gloss over some of the harsher details, but Trainspotting has been hailed as one of the most honest stories about how drugs change a person's life, and never for the better.
Four separate characters are forced to face up to their addictions to heroin, cocaine, and diet pills in a story about trying to achieve your dreams. Each of the characters has a big dream, and they believe that drugs will be a help, not hinder.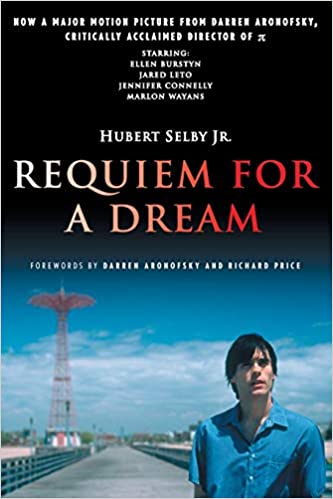 But they soon learn that their dangerous addictions may get them in trouble with the law, destroy their relationships, affect their mental health, and shatter the dreams that fuelled their addiction in the first place.
The son of David Sheff, Nic, eventually tells his own story about drug addiction. He's been sober since 2011 and has had time to reflect on his hazy days of drug use. He explains his reliance on meth in particular, which made him feel like he was capable of anything. He always felt like he could turn his life around whenever he felt like it, but that didn't turn out to be the case.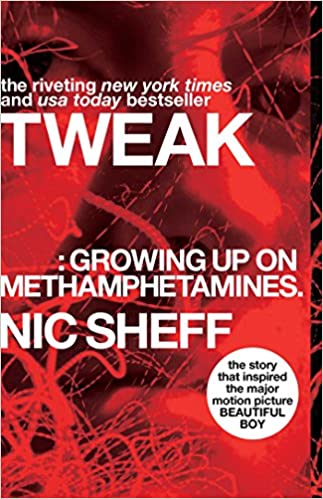 This open and honest telling of the darker years of his life is proof of how drugs can change a person destined for success into someone unable to function in normal society. Looking back on the turning point in his life, he delves deep into the mistakes of his past and the hopes for a better future.
To Caroline Knapp, drinking was once like a beautiful love affair. But after twenty years of giving everything to alcoholism, she begins to see the dark shadow it was cast over her life.
When she began drinking at fourteen years old, she was looking for a thrill and a way to deal with the stresses of everyday life. Years later, those same methods just weren't cutting it anymore…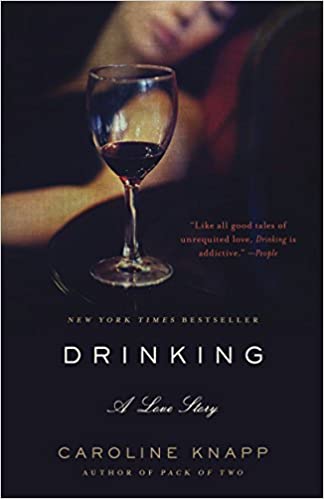 This book explores how a high-functioning alcoholic can seem perfect on the surface and be falling apart behind closed doors. While some people might seem like they have it all, you never know how they are when they're alone with their thoughts.
This book by a two time Emmy winner discusses the ups and downs of the life she lived, including her relationship with alcohol and drugs. It's become common for stars to be faced with addictions in modern times. Many are starting to talk about the way it affects their career and mental health.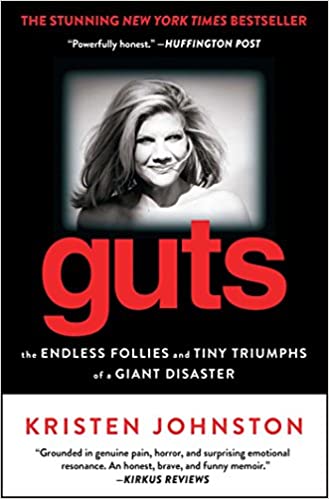 Johnston's honest memoir explores how drugs and alcohol can change your whole life. She explores how they change your life, destroys your career, loses friendships, and family relations.
Her memoir talks about her road to recovery. She explains perfectly how people can sink into their darkest places when drugs and alcohol take control of their life.
Though the focus of this Young Adult novel isn't entirely on addiction, it sensitively discusses drug addiction. It refers to how the character's mother handles being sober after years of drug abuse. It also highlights how people's livelihoods are affected long after they escape a life that's controlled by drugs. On the Come Up gives an insight on how it's harder to get jobs, raise a family, and stay clean, especially in neighborhoods where drug dealing is a way of life where it's easy to fall back into old habits.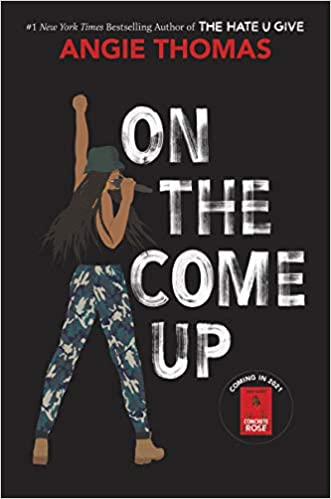 The main character, Bri, focuses on how Black women who have been addicts are viewed differently. It is a powerful novel. Although it's considered YA, there are a lot of lessons adults can learn as well.
This popular novel is a dark entertaining story. This book shares a story about a very serious alcohol addiction brought on by an abusive partner. The Girl on the Train explores how people turn to alcohol when their life is falling apart. Not only that, but we see the dire consequences of drinking too much.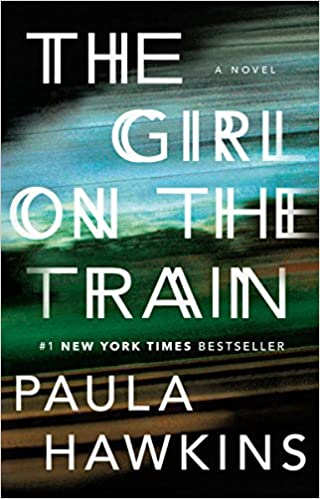 The main character Rachel finds herself centered in a murder investigation that began on a night she can't remember. She begins to question herself as a person and her own capabilities.
Out of books about addiction, this one stands out because you can see how the narrator blames herself for her past and her addiction. When the root of the problem is discovered, it becomes clear that she wasn't responsible for the way she became.
Addiction is complex, and that is brought to light in this incredibly told story of alcoholism and relationship dynamics.
10. Quicksand by Malin Persson Giolito
This novel is unusual because it's not about a typical addiction. This novel explores how you can become addicted to a person. And not only a little bit, but to the point where you'd do anything for them.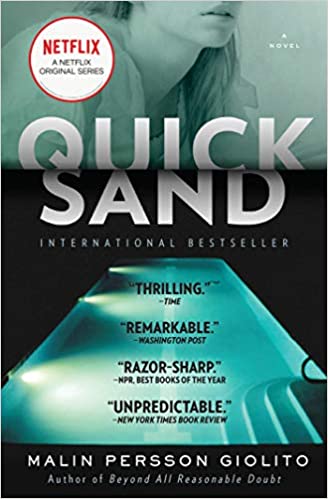 Maja is on trial for her boyfriend's involvement in a school shooting that killed several classmates. On the list of deaths was even her best friend. Maja knows what she did, but she is on trial for her boyfriend's crimes. During her trial, she reflects on the events that led her to be seen as a murderous teenager.
We see in this story it is driven by her manipulative, dominating boyfriend. Her addiction to him and her love for him is so strong that she may go to jail for life. We explore through her eyes, how she came to be in this epic story.
What are some other great must-read books about addiction? Share in the comments!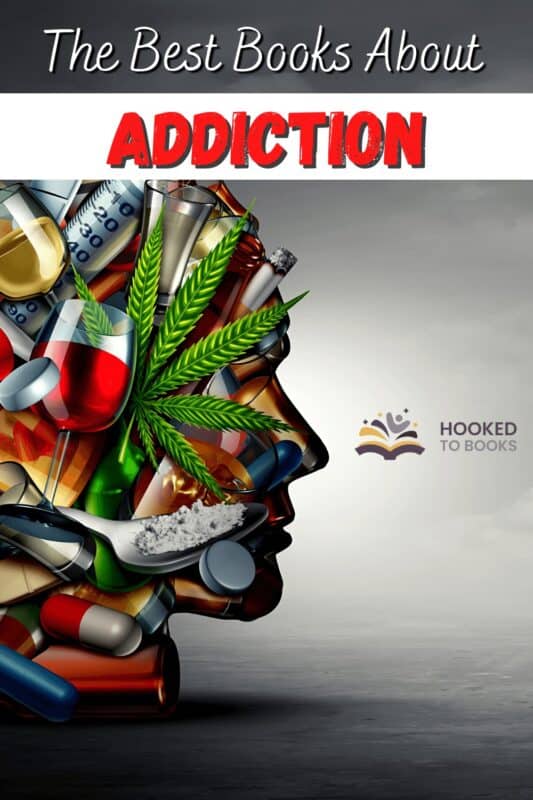 Check out these other great posts you might enjoy.