Hooked To Books is very honored to be participating in this blog tour to feature a guest post from Leigh Statham, author of Daughter 4254, a dystopian to be published early this December.
Book Review – Daughter 4254 Book Description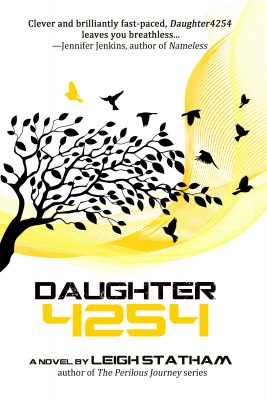 Author: Leigh Statham
Pub. Date: December 5, 2017
Publisher: Owl Hollow Press
Pages: 286
Formats: Paperback, eBook
Daughter4254 Summary
This book review of Daughter 4254 gives us more details about the story and introduces the author to every reader. Daughter4254 used to think life in a community where art, music and names are outlawed would suffocate her creative spirit. Now that she's rotting in a prison cell, she's not sure her dying mother made the right choice when she entrusted her with the secrets of rebellion. Prison has given her plenty of time to relive every mistake and lose all hope.
Then she meets Thomas, a fellow inmate, who tells her stories of the mythical mountain colonies where people have names and the arts thrive. Together they plot an escape, knowing if they fail, they will die. Or worse, their consciousness will be taken by the MindWipe, leaving their bodies free for the government to use. When nothing goes as planned, Daughter4254 must choose between using her mother's secret to better the world she hates, or following Thomas to the quiet life of freedom she has always craved.
Find it: iBooks, The Kings English (exclusive signed copies), Goodreads
About Author Leigh Statham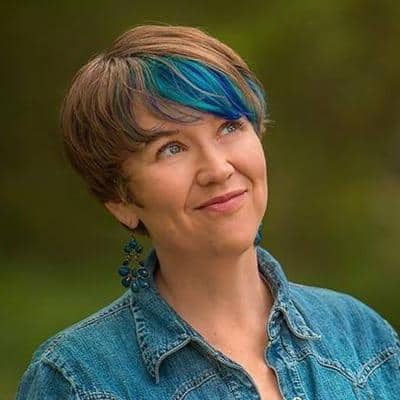 Leigh Statham was raised in the wilds of rural Idaho but found her heart in New York City. She worked at many interesting jobs before settling in as a mother and writer.
She now resides in North Carolina with her husband, four children, eight chickens, a fluffy dog, and two suspected serial killer cats.
Leigh is currently working on an MFA, has written countless short stories, and is the author of lots of mediocre poetry. She is also the winner of the 2016 Southeast Review Narrative Nonfiction Prize for her short story "The Ditch Bank and the Fenceline."
Find Leigh Statham: Website |Twitter |Instagram | Facebook | Wattpad| Goodreads

Leigh Statham on Writing a Dystopian
Q: What are the most difficult things about writing a dystopian?
The hardest part about writing a dystopian novel is making it original. For sure. The constraints of the genre are pretty tight: overbearing government, spitfire kids, some sort of revolution, etc. It puts a lot more weight on character and setting and you have to put a unique spin on the standard plot.
I also chose to use a different format to set my book apart from the rest. I pulled a lot of influence from classic dystopian lit, like Fahrenheit 451, and then I told it in an alternating chapter timeline. One chapter is present then the next is past. It was difficult to pull off, but I feel like it worked out well and really added to the tension.
Giveaway Details
1 winner will receive a $25 Amazon Gift Card, US Only.
2 winners will receive a finished copy of DAUGHTER 4254, US only.
Tour Schedule
Week One
10/25/2017- BookHounds YA– Interview
10/25/2017- Fan-Girl-Tabulous– Review
10/26/2017- Reese's Reviews– Excerpt
10/26/2017- Caffeine and Composition– Review
10/27/2017- Hooked To Books– Guest Post ===> You're here <3
10/27/2017- YA Obsessed– Review
Week Two
10/30/2017- Maddie.TV– Interview
10/30/2017- The Desert Bibliophile– Review
10/31/2017- Wandering Bark Books– Excerpt
10/31/2017- Kindle and Me– Review
11/1/2017- Wishful Endings– Interview
11/1/2017- Jena Brown Writes– Review
11/2/2017- Stuffed Shelves– Review
11/2/2017- Life of A Simple Reader– Review
11/3/2017- Books, Vertigo and Tea– Excerpt
11/3/2017- Savings in Seconds– Review
Week Three
11/6/2017- Two Chicks on Books– Interview
11/6/2017- Cindy's Love of Books– Review
11/7/2017- Captivated Reading– Review
11/7/2017- Bookalicious– Review