Blade and Soul by C.M. Estopare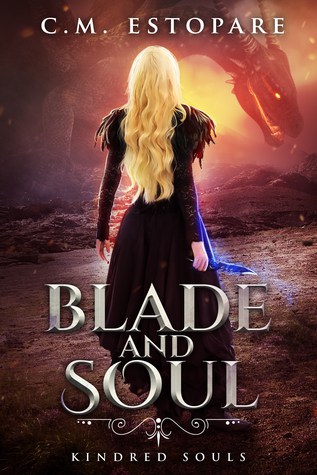 Title: Blade and Soul
Author: C.M. Estopare
Publication date: June 30th 2017
Genres: Adult, Fantasy
To defy gods, she will sacrifice all.
After the death of its duchess, Safrana is in turmoil. Two equally powerful families vie for power, quickly turning the beautiful citadels of Safrana into a hellish warscape. While, on the outside, there is a desperate search for the one true heir to the throne. The one man who could stop an encroaching civil war and force the citadels into peace.
But he is no where to be found. Presumed dead. While a threatening war looms over Safrana, promising to tear it apart.
Thrust into a political world which only buys and sells in blood money, with an impending civil war at hand, Marceline Brandy is called to take charge of a peace effort in a foreign city. But nothing is certain in this world rife with political strife. Everything must be questioned, even a push for peace.
Desperate to complete her mission, Marceline soon finds herself tangled up in the strange political affairs of an arrogant woman with dangerous ties to the long lost heir of the Safranian throne. But there is another, more powerful presence that lurks on the borders of Safrana's imploding government. A presence that would stop at nothing to see Marceline and her allies fail.
Seized by a foreign city she is sworn to save, she has few to turn to for help. The list of allies she could count on is cut short by corrupt patriotists hungry for war and livid at the mere notion of foreign driven peace. Months pass as Marceline heads this peace effort, but the fiercer she works the more dire the situation becomes and time is running out.
A war looms, one that promises to destroy Safrana, as mythological creatures rise from ancient graves. The fiends intent on absolute destruction.
Is this an all-out test of Marceline's strength and will?
Or, are the gods themselves against her?
Excerpt
Outside the chapel, Marceline did away with her heels.
    The two guardswomen ripped their swords from the sheaths at their belts.
    Marceline slipped a black stiletto from her rose bodice.
    "You remember us, yes?" the blue eyed blond asked, the tip of her sword tapping the ground before her.
    Marceline snorted. Rolled her eyes. Flung her stiletto to the ground. The weapon dropped with a clink.
    Two blades of steel clattered to the ground, interrupting the prolonged silence.
    "So, you'll come peacefully, then?" the two were twins, but it was easy for Marceline to tell who spoke.
    "I never said that, Kafka." Marceline murmured, frowning as she crossed her arms.
    The verdant eyed Kafka mimicked Marceline's thin frown, her scarlet-stained lips curving. She tilted her head, "Remy."
    Fiery eyes simmered as they set themselves upon Marceline. Remy crouched. Set a foot forward and charged at Marceline like a berserk bison.
    Marceline regretted throwing her stiletto to the ground.
    Remy's shoulder connected with Marceline's side as she dashed to the right—narrowly avoiding the attack as Kafka looked on with cold eyes. Unperturbed.
    "Why is your organization here?" barked Kafka.
    Grunting, Marceline ignored her question as Remy charged once more—learned Marceline's pattern. And as Marceline sidestepped, Remy twirled—the two colliding with a bony slap.
    Marceline's vision exploded with stars.
About Author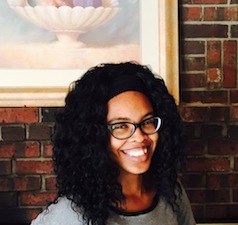 C.M. Estopare is a full-time author, avid yoga enthusiast, and veteran of the United States military. She is the author of HEARTFELT SOUNDS, a young adult coming of age fantasy about the enthralling power of one young woman's voice.
KINDRED SOULS is a three part epic and dark fantasy series hitting Amazon and Kindle Unlimited beginning in February 2017. The first book, WINTERSKIN, debuted February 9th, 2017. The second book, BLADE AND SOUL, debuts June 30th, 2017. Be sure to mark your calendars!
When not writing, C.M. Estopare enjoys reading about the fantastical worlds in the minds of others. She also enjoys playing around with her puppy, Duke, and adventuring with her husband.
Website / Goodreads / Facebook / Twitter
GIVEAWAY!