What Is Amazon Prime Day?
Every year, Amazon puts out some of the greatest deals during a unique, 48-hour special sale called "Prime Day."
All of the top-rated products are offered at incredible discounts.
Over the last few weeks, we've been watching the Amazon.com website for you. We selected the appropriate items that book-lovers like you would love, and this page (below) has been updated to reflect the best deals.

Not a Prime Member yet? Join now so you can get access to the great deals described in this post.
Be sure to expect some serious markdowns, especially on Amazon-specific products (like Alexa-enabled devices and Kindle Fire)
Does it all sound too good to be true? Well, as with most good things, there's a catch…
Here's the catch:
With the Free-Trial, there's no long-term commitment. Cancel the monthly fee when the time comes and still take advantage of these great promotions. You'll pay absolutely nothing but still receive some amazing savings.
When is Amazon Prime Day?
This year, the huge savings will start on Tuesday, July 11th(midnight PT) and continue through Wednesday, July 12th. This truly is the best time to shop, so make a reminder on your calendar.
The deals will only be around for 48 hours, and then they're gone until next year.
Support Your Local Bookstore and Win Big Prizes!
This year, Amazon is running the Prime Day Small Business Sweepstakes.
There are thousands of great prizes to be won, from VIP music festival passes to Superbowl tickets and even a $2K spending spree for two to LA! Plus, millions of dollars in Amazon.com gift cards are up for grabs, too.
To be in with a chance of winning, first head to the Prime Day Sweepstakes page and enter your details to register. Then, shop from a huge pool of small businesses from right across the US, including some wonderful local bookstores. It's a great way to support family-owned businesses and independent makers, and if you're lucky, you could be celebrating Prime Day with some amazing prizes!
Support Your Local Book Store and Get Big Savings with Small Businesses!
Choose from a huge pool of small businesses from right across the US, including some wonderful local book stores. It's a great way to support family-owned businesses and independent makers while saving on your favorite products!
Try Out the 30 Day Amazon Prime Trial Free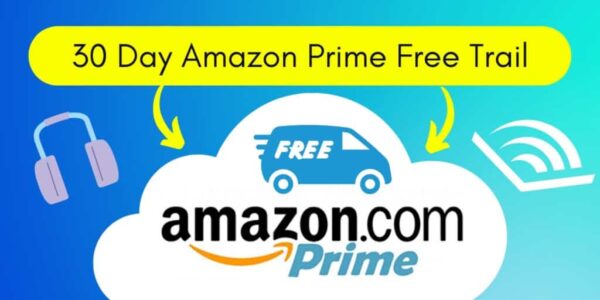 Currently, Amazon is offering its annual Prime membership for $139. Usually, the cost of a Prime membership is $14,99 per month.
However, the good news is that you don't have to spend the cash on a membership just yet! You see, Amazon offers a free 30-day Prime trial.
You can cancel this membership anytime during this period after taking part in Prime Day. So, you can enjoy Prime Day deals at no cost to you! Try Amazon Prime now for free!
Share your love of reading with your kids! With Amazon Kids + (formerly FreeTime Unlimited), you get direct access to thousands of books that your kids will love. Share with them the classics you enjoyed as a child, and help them discover a whole new world of children's literature.
As well as books, there are also unlimited TV shows, movies, games, and educational apps. A standard three-month subscription costs $14.97, but as an Amazon Prime member, you'll pay just $4.99 with this Early Prime Day Deal.
If you have an Amazon Prime card, you'll already receive an extra 6% back on everything you spend during the Prime day extravaganza.
But to celebrate this year's Prime Day, all Prime card members get an even better deal, with up to 25% back across a huge range of products, including 10% on all Climate Pledge Friendly Amazon devices.
So, why not treat yourself to the latest Amazon Kindle Paperwhite Signature, and help out the planet, all while saving money! It now comes with 32 GB storage, so there's plenty of room for all your favourite books.
Best Prime Day Deals For Booklovers
We picked out these products because every book lover needs them. Amazon is offering amazing deals on these selected products, so make sure to catch them while they are at a discount!
Love listening to Audiobooks? Check out the Technics Earbuds!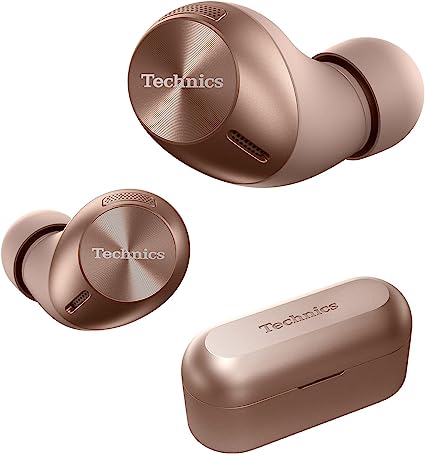 No time to read books? Worry not! You can listen to audiobooks with these amazing Technics Multipoint Bluetooth Earbuds. These earbuds provide crystal clear sound with multipoint connectivity, so you can pair with more than 2 Bluetooth devices.
With advanced features for noise reduction, these earbuds are a perfect fit for your daily use. It has 7.5 hours of battery life, so enjoy listening to books, movies or get on calls with your loved ones anytime, anywhere.
Get a discount of 56% on the occasion of Prime Day. These earbuds, priced at $147.99, are now available for $65.10.
Make your kids fall in love with books!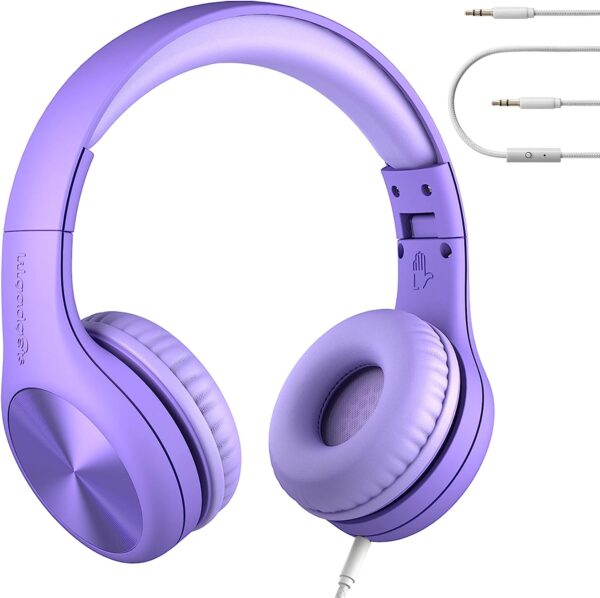 Today's generation of kids are not into reading books, but how about listening to books?
The LilGadgets kids wired headphones are specifically designed for children of 6 years and above. These soft padded headphones are durable and long-lasting. So your kids can listen to books, music or play games using these super comfortable headphones.
With universal compatibility, it can be connected to various devices.
Grab the Prime Day deal to get a discount of 25% on these headphones. This headphone, priced at $39.95, is now available for $29.95!
Enjoy audiobooks with friends and family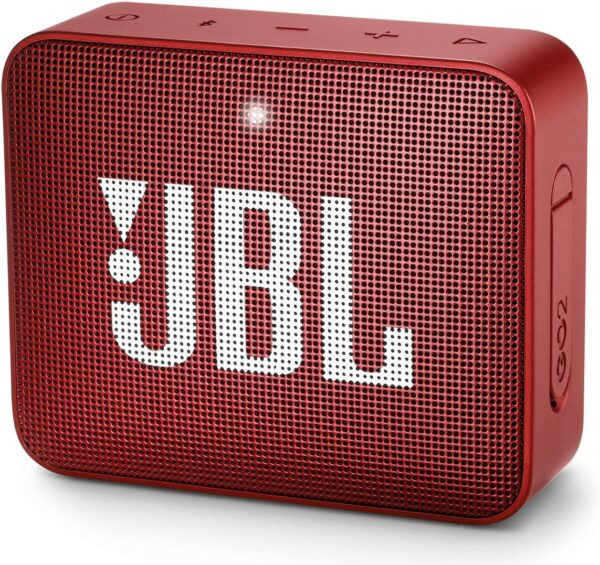 Want to listen to your favorite books with your loved ones? Then this JBL GO2 Bluetooth speaker is the solution for you.
This wireless speaker is waterproof, potable, with 5 hours of playtime. With crystal clear audio quality, have fun listening to books and music with this speaker.
Listening will become easier anywhere, anytime, when you have a JBL GO2 speaker!
Avail this item at a discounted price on the occasion of Prime Day. Save 29% and get the speakers at $28.28.
Sip on Delicious Loose-Leaf Teas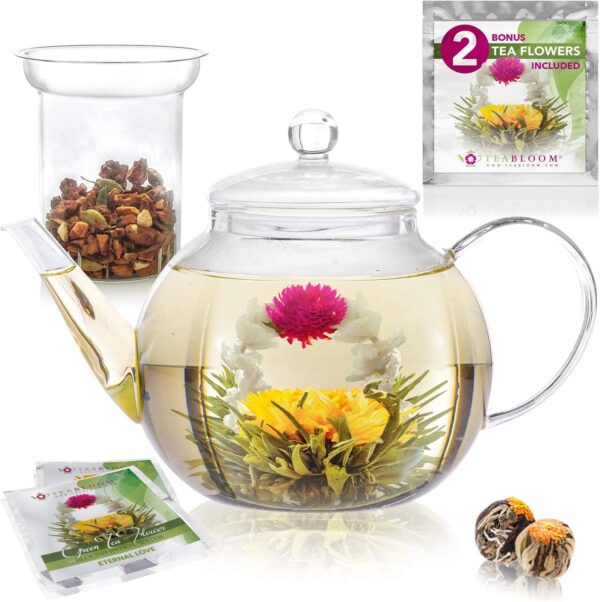 Coffee and books belong together, but come the evening time, another cup of joe isn't always a good idea.
So why not relax with a good book while sipping on some delicious caffeine-free loose leaf tea?
This glass teapot with removable tea infuser from Teabloom lets you prepare a warming cup of goodness on the stove or in the microwave; plus, you'll also get two delicious Bloomingtea infusions to try for free.
And right now, with this incredible half-price Prime Day deal, you'll pay just $29.99!
Best neck support for nighttime readers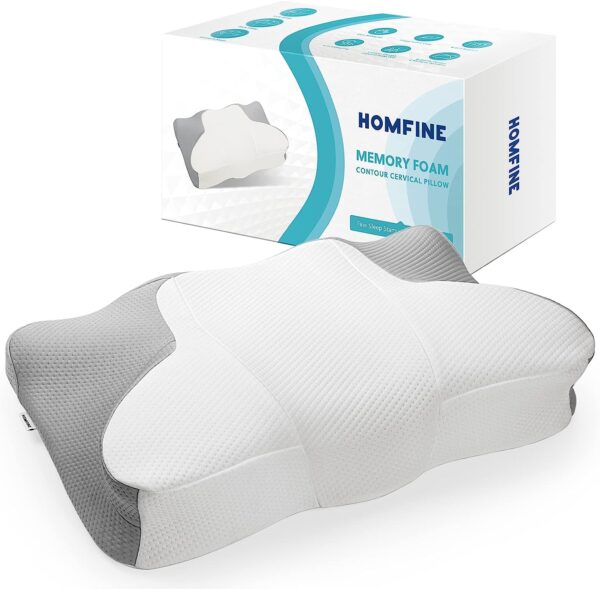 For all nighttime readers, the HOMFINE memory foam pillow has come to your rescue. Now you can enjoy reading books at night without stressing about your neck, shoulders, and back pains.
The ergonomically designed memory foam pillow provides support to the neck, head, shoulders, and arms. So now you can make your reading sessions long with this super beneficial foam pillow.
Usually, the price of this item is $59.99, but on the occasion of Prime Day, you can save 17% and get this pillow for $49.99.
Make extra time to read instead of cleaning!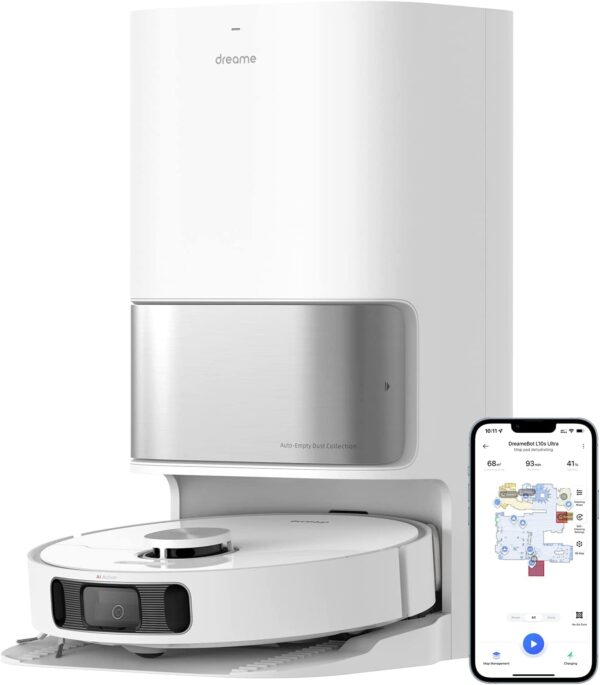 The Dreametech Ultra Robot Vacuum and Mop Combo has come to your rescue. This automatic device provides dust collection, mop cleaning, water refilling, fast mapping, and path planning, all these features together.
Now cleaning can become easy with this robot vacuum, and the time saved can be utilized to read the books from your to-be-read list.
Grab this item fast at a price of $999.99 and save up to 47% on the occasion of Prime Day.
Humidify your room for a better reading experience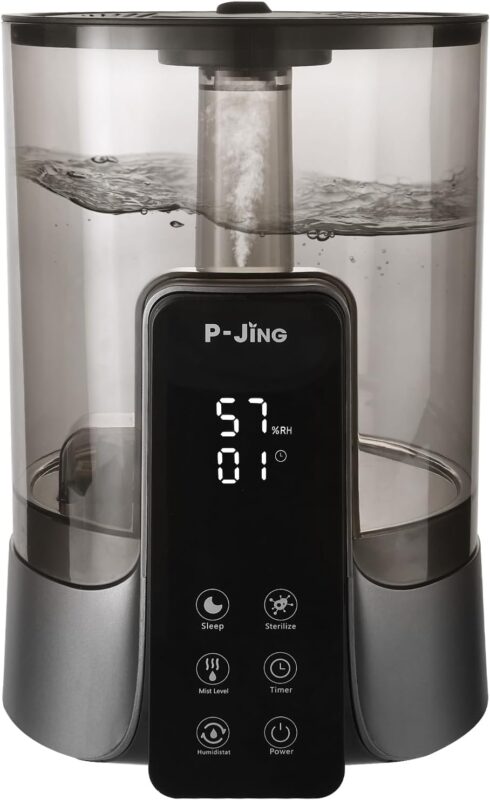 Control the humidity level of your room with this P-JING Humidifier, a 3 in 1 humidifier only for you. It is a cool mist humidifier, air purifier, and oil diffuser, so you can use it according to your preferences.
It provides features such as adjustable humidity control, and it is less noisy, have a smart touch screen as well as a remote control. So, before grabbing a book, you can set up your room using this humidifier to enhance your reading experience.
On Prime Day, avail this at $49.99 and save 9%.
Storing books became easy!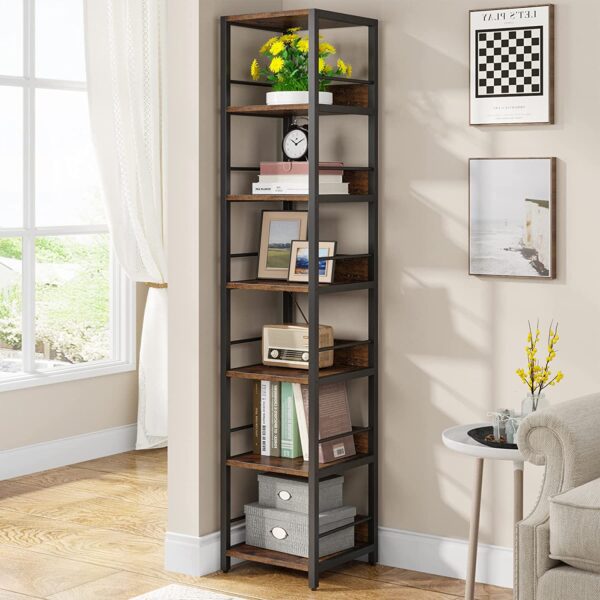 No space to store your books? Get this 6-tier, 75-inch tall corner shelf by Tribesigns to store your books, plants, photos, and many more. Place this on the unused spaces inside your house, and keep your preferred items.
This durable corner shelf is water and scratch resistant, making it a worthy product.
Grab this useful item on the occasion of Prime Day to get a discount of 8%. Previously priced at $199.99, now available at $109.99.
Create a Clutter-Free Zone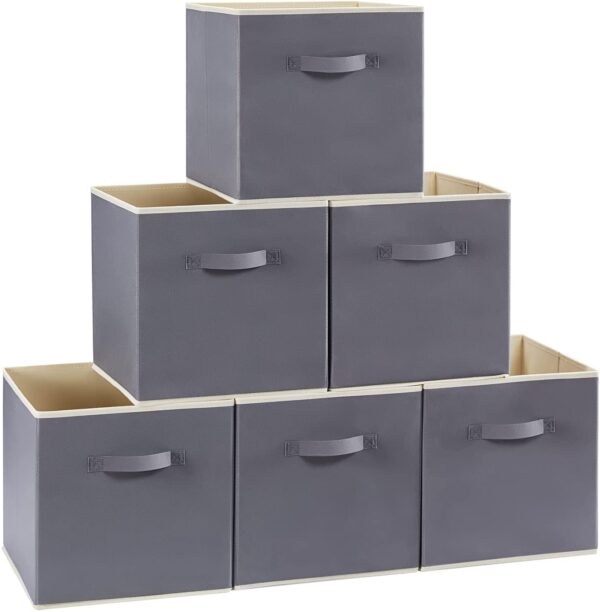 A relaxing reading session isn't so relaxing when your home is full of clutter. So why not organize your space with these collapsible fabric storage cubes from Lifewit?
They're spacious enough to store plenty of books, toys, trinkets, and other household items. Plus, there's something to match any interior with a choice of three natural hues.
Normally, these storage cubes are priced at $35.99, but take advantage of this Prime Day deal and pay just $19.99, a saving of 44%!
Slouch while reading? Improve your posture with this pillow!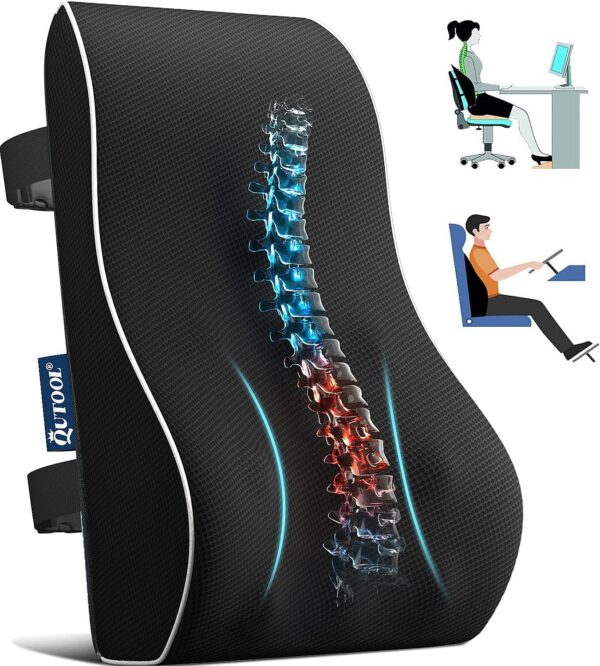 Do you slouch or suffer back pain from continuously sitting while reading or working? This lumbar support pillow by Qutool can be your solution. This support pillow helps relieve low, mid, and upper back pain, along with improving your posture.
Get it for yourself or gift it to your friends and family who suffer back pain or are avid readers.
Grab this lumbar support pillow at a discounted price of $28.99 on the occasion of Prime Day sales.
Keep all your valuables now in one place. A perfect bag for you!
With ENGPOW file organizer bags, keep your books, laptops, cash, documents, etc., all in one place. It is a fireproof organizer bag with a safety lock feature to keep your items secure. The bag has a three-layered design, so you can arrange the items accordingly.
A portable bag to use while traveling or can be used anywhere you want.
Get this bag at $33.99 with a discount of 31%, and enjoy the Prime Day sales offers.
Give your journaling habit a vintage feel!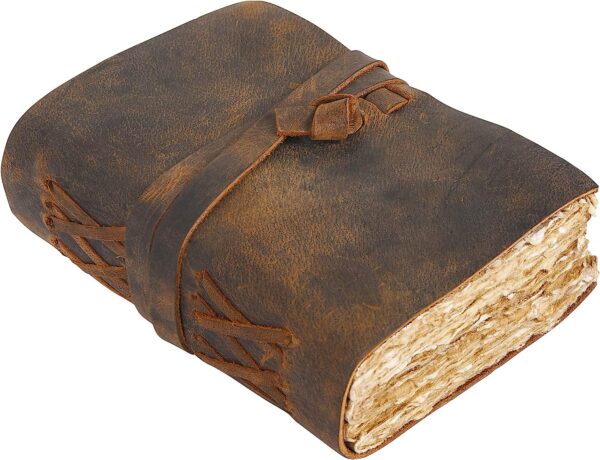 For all the people who love writing, journaling, taking notes, or simply doodling, this vintage leather antique journal notebook by Elizo is perfect for your use.
This top-quality full-grain leather notebook has an old-timey appearance, making it a classic pocket notebook for all. A handcrafted item can be kept inside backpacks, handbags, totes, and briefcases. The herbal color paper with a rustic touch will give a unique writing or sketching experience.
Buy this journal notebook and get a discount of 77% on the occasion of Prime Day. It is available for $19.97 only!