What Is Amazon Prime Day?
Every year, Amazon puts out some of the greatest deals during a unique, 48-hour special sale called "Prime Day."
All of the top-rated products are offered at incredible discounts.
Over the last few weeks, we've been watching the Amazon.com website for you. We selected the appropriate items that book-lovers like you would love, and this page (below) has been updated to reflect the best deals.

Not a Prime Member yet? Join now so you can get access to the great deals described in this post.
Be sure to expect some serious markdowns, especially on Amazon-specific products (like Alexa-enabled devices and Kindle Fire)
Does it all sound too good to be true? Well, as with most good things, there's a catch…
Here's the catch:
With the Free-Trial, there's no long-term commitment. Cancel the monthly fee when the time comes and still take advantage of these great promotions. You'll pay absolutely nothing but still receive some amazing savings.
When is Amazon Prime Day?
This year, the huge savings will start on Tuesday, July 12th(midnight PT) and continue through Wednesday, July 13th. This truly is the best time to shop, so make a reminder on your calendar.
The deals will only be around for 48 hours, and then they're gone until next year.
Support Your Local Bookstore and Win Big Prizes!
This year, Amazon is running the Prime Day Small Business Sweepstakes.
There are thousands of great prizes to be won, from VIP music festival passes to Superbowl tickets and even a $2K spending spree for two to LA! Plus, millions of dollars in Amazon.com gift cards are up for grabs, too.
To be in with a chance of winning, first head to the Prime Day Sweepstakes page and enter your details to register. Then, shop from a huge pool of small businesses from right across the US, including some wonderful local bookstores. It's a great way to support family-owned businesses and independent makers, and if you're lucky, you could be celebrating Prime Day with some amazing prizes!
Support Your Local Book Store and Get Big Savings with Small Businesses!
Choose from a huge pool of small businesses from right across the US, including some wonderful local book stores. It's a great way to support family-owned businesses and independent makers while saving on your favorite products!
Share your love of reading with your kids! With Amazon Kids + (formerly FreeTime Unlimited), you get direct access to thousands of books that your kids will love. Share with them the classics you enjoyed as a child, and help them discover a whole new world of children's literature.
As well as books, there are also unlimited TV shows, movies, games, and educational apps. A standard three-month subscription costs $14.97, but as an Amazon Prime member, you'll pay just $4.99 with this Early Prime Day Deal.
If you have an Amazon Prime card, you'll already receive an extra 6% back on everything you spend during the Prime day extravaganza.
But to celebrate this year's Prime Day, all Prime card members get an even better deal, with up to 25% back across a huge range of products, including 10% on all Climate Pledge Friendly Amazon devices.
So, why not treat yourself to the latest Signature Edition Kindle Paperwhite, and help out the planet, all while saving money! It now comes with 32 GB storage, so there's plenty of room for all your favourite books.
Best Prime Day Deals For Booklovers
We picked out these products because every book lover needs them. Amazon is offering amazing deals on these selected products, so make sure to catch them while they are at a discount!
Enjoy the Best Sounding Audiobooks

If you're an audiobook fan, these Bluetooth noise-canceling earbuds from Samsung will seriously upgrade your listening experience. The water-resistant design and super comfortable fit make them ideal for sports, so you can run along while listening to your favorite authors and make your gym sessions fly by.
Plus, these top-of-the-range earbuds eliminate all surrounding background noise, so you can listen with zero distractions.
Usually, these earbuds would set you back $199.99, but if you take advantage of this early Prime Day deal, you'll pay just $177.99, a saving of 11%!
Enhance Your Kid's Listening Experience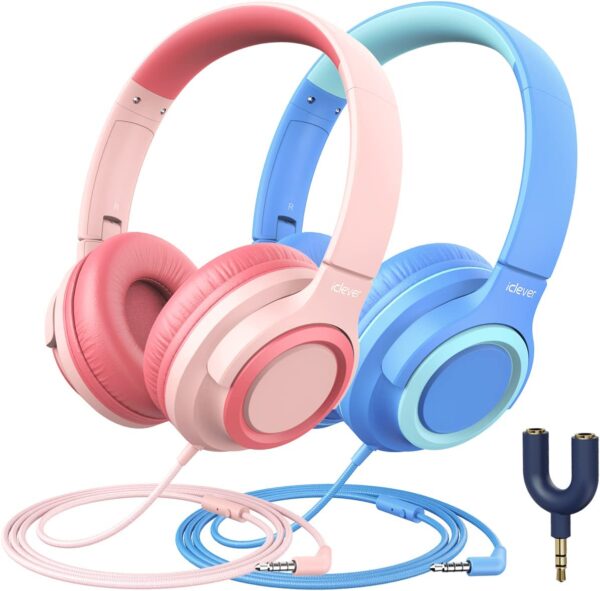 Audiobooks aren't just for grownups! Your kids will love listening to their favorite authors with these wireless Bluetooth headphones from iClever.
Little bookworms will adore the eye-catching colors and compact, foldable design that lets them listen whenever, wherever. And right now, take advantage of this prime day deal and get two pairs for a fraction of the regular price!
Share The Audiobooks Love With Friends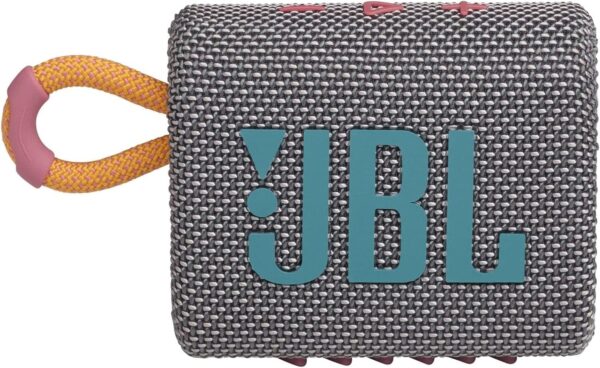 Why keep your favorite audiobooks to yourself when you can gather around and listen with friends and family with this portable Bluetooth Go 3 speaker from JBL.
The compact, waterproof, and dustproof design means you can listen anywhere, and with crystal clear audio quality, you'll never miss a word.
Plus, this little speaker packs in some big audio and super punchy bass, so music sounds better than ever.
Normally, this speaker costs $49.95, but if you act fast and take advantage of this Prime Day deal, you'll save a whopping 40%!
Sip on Delicious Loose-Leaf Teas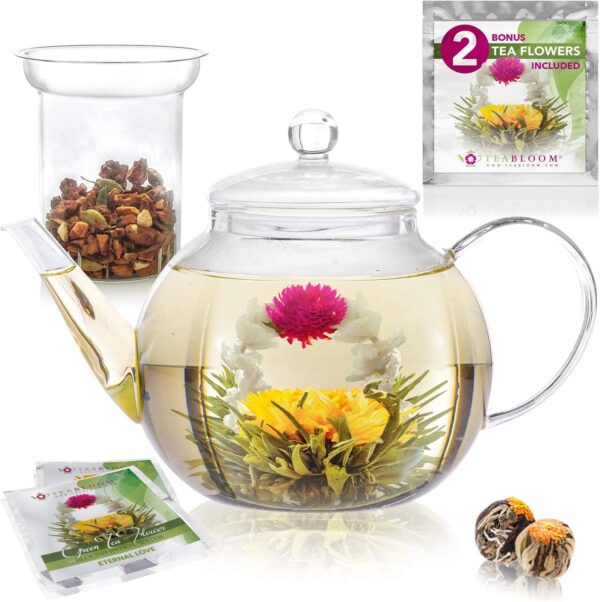 Coffee and books belong together, but come the evening time, another cup of joe isn't always a good idea.
So why not relax with a good book while sipping on some delicious caffeine-free loose leaf tea?
This glass teapot with removable tea infuser from Teabloom lets you prepare a warming cup of goodness on the stove or in the microwave; plus, you'll also get two delicious Bloomingtea infusions to try for free.
And right now, with this incredible half-price Prime Day deal, you'll pay just $16.99!
Get Extra Neck Support For Nighttime Reading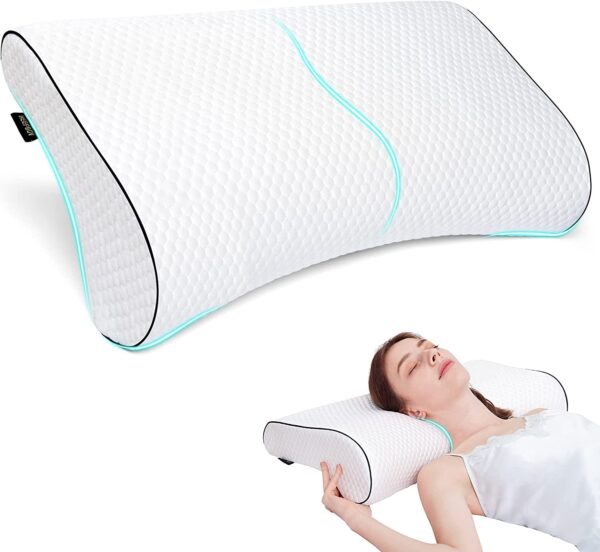 Who doesn't love ending the day with a good book in bed? But sitting up in bed until the early hours can strain our necks. Luckily, this cooling gel memory foam pillow has you covered.
The ultra-comfortable, ergonomic design spreads pressure evenly to relieve tension and stiffness and support your head and neck during even the longest reading sessions.
And there's no better time to buy than right now, with this unmissable Prime Day deal.
Powerful Cleaning with No Effort!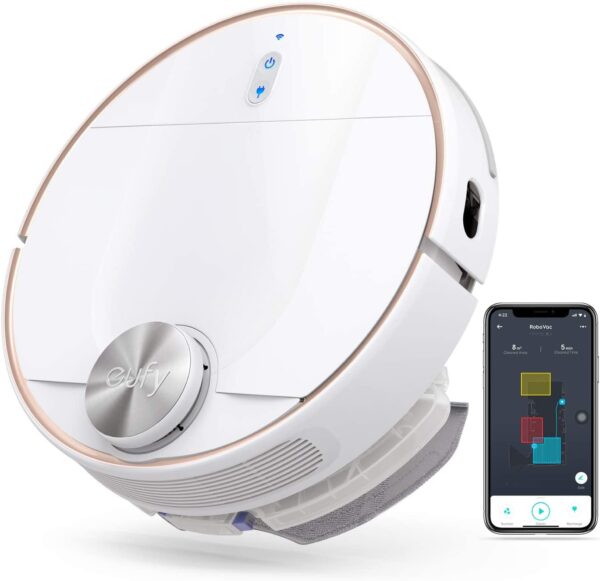 Save yourself the chore of cleaning the house and let the RoboVac L70 Robot Vacuum and Mop do the hard work for you! After all, who wants to spend time cleaning when we could be reading instead!
Order during the Prime Day sales, and you'll save 20%.
Humidify Your Reading Room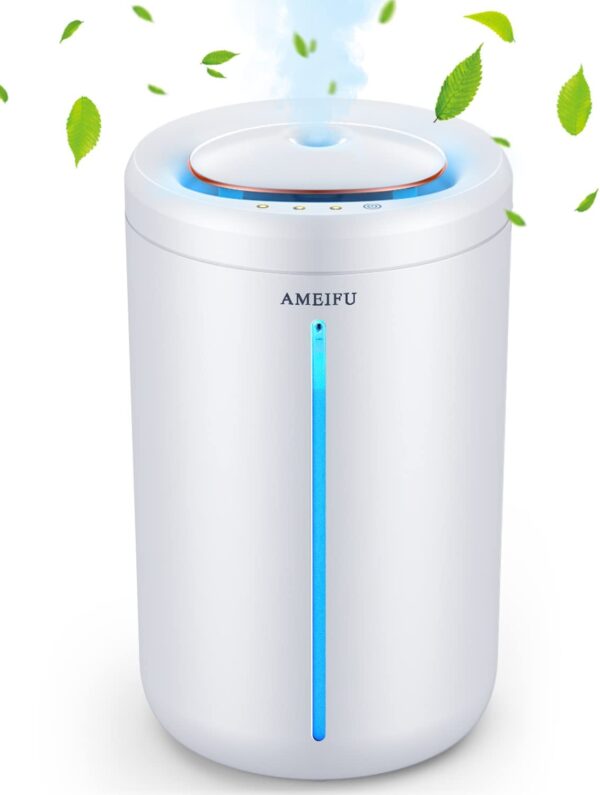 Create the perfect humidity levels anywhere in your home with this ultrasonic cool mist humidifier from AMEIFU.
This extra-quiet device has a 40-hour run time, auto shut-off mode, and an optional built-in nightlight, making it perfect for comfortable bedtime reading.
And if you act fast, you'll save an incredible 30%!
Store Your Books in Style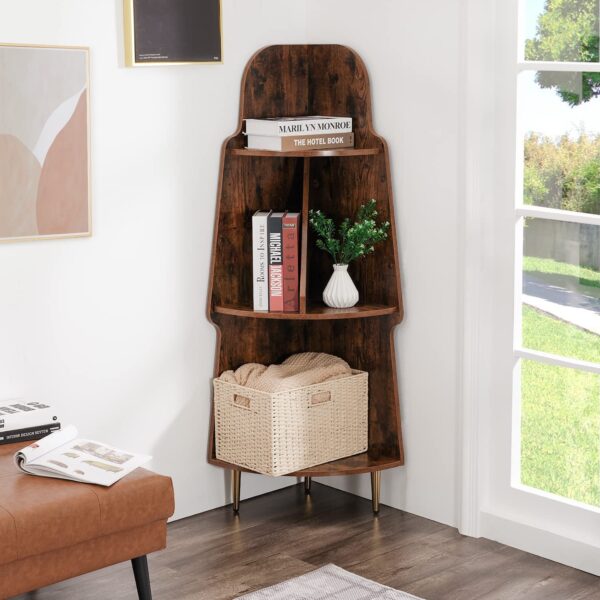 This elegant three-tier corner bookcase is the perfect way to display your book collection at home.
Choose from a sleek espresso or rustic brown finish, so you can perfectly match it to your own décor.
Order now and save big during the Prime Day sales!
Create a Clutter-Free Zone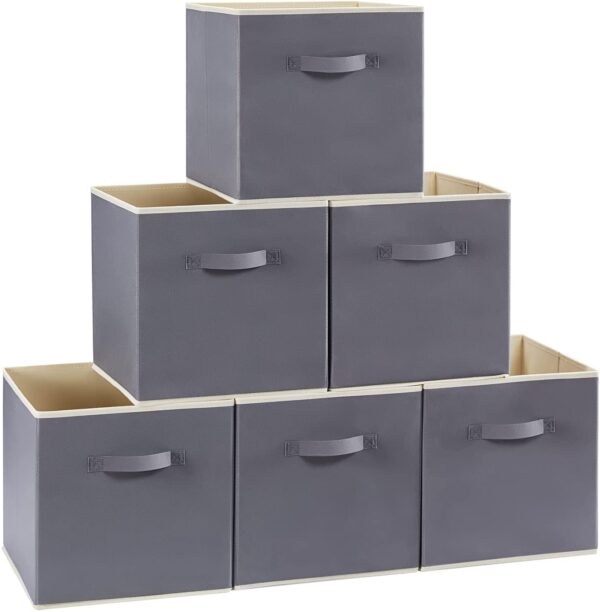 A relaxing reading session isn't so relaxing when your home is full of clutter. So why not organize your space with these collapsible fabric storage cubes from Lifewit?
They're spacious enough to store plenty of books, toys, trinkets, and other household items. Plus, there's something to match any interior with a choice of three natural hues.
Normally, these storage cubes are priced at $29.99, but take advantage of this Prime Day deal and pay just $19.99, a saving of 33%!
Enjoy Extra Lumbar Support Anytime, Anywhere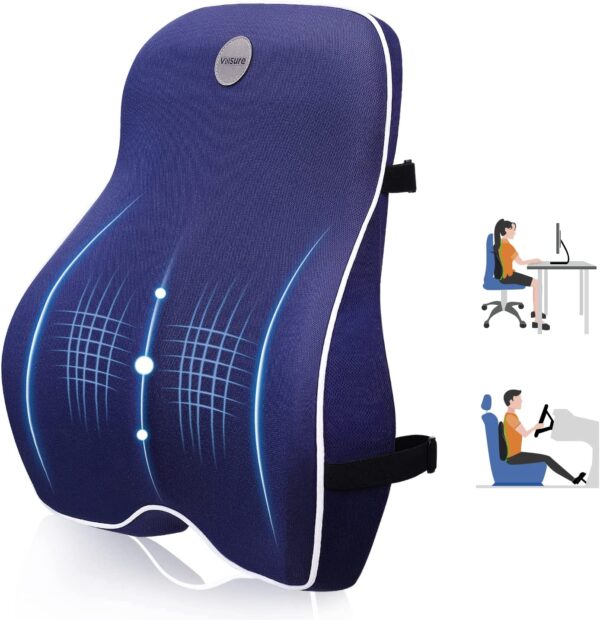 Got back pain? Before you shell out on an expensive orthopedic chair, why not save money and your spine with this portable and customizable lumbar support pillow?
Villsure's ergonomically designed memory foam backrest will help to align your spine, improve your posture, and soothe back pain and tension. Plus, it's compatible with a wide variety of different seats, so you can use it in your car, at your desk, or in your favorite reading chair.
And right now, there's no better time to buy. As a Prime member, if you order today, you'll pay just $33.99!
Stay Organized at Home and On The Move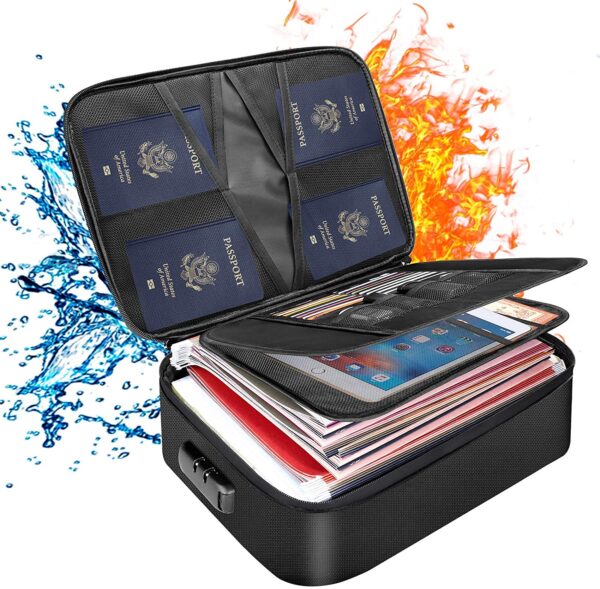 Keep your books, e-reader, laptop, and important documents safe and organized with this 3-layer portable storage bag.
Perfect for travel, you no longer need to worry if your hotel room has a safe; simply set your own code in the combination lock and securely store away your valuables, wherever you are.
Order in the pre-Prime Day extravaganza and save over 10%
Take Journaling to The Next Level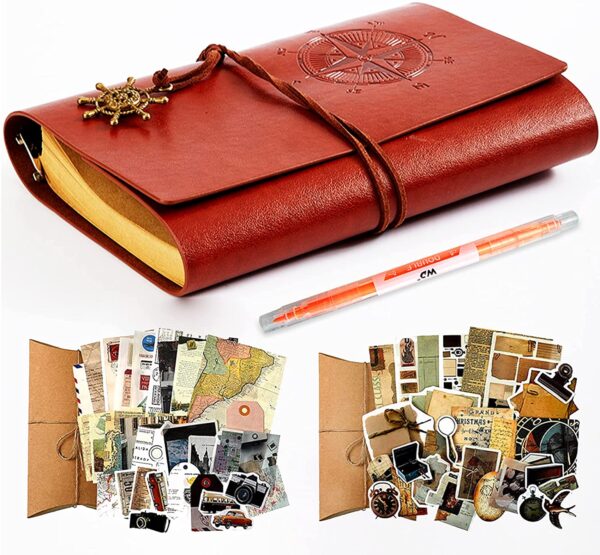 List makers, journal writers, and diary keepers take note! This vintage embossed leather notebook is the perfect place to scribble down your thoughts, draft out your day, and record precious memories on the move.
It fits easily into a handbag, schoolbag, briefcase, or backpack, and with the high gsm, the ultra-thick paper feels fantastic to write on.
Plus, you'll get a highlighter and a set of 60 free stickers with every purchase, so you can add your own creative flair to every page.
Order now and pay just $14.59!