At A Glance: Our Top 5 Picks for Best Selling Business Books of All Time:
Did you know that most college professors who teach business and entrepreneurship aren't actually successful businessmen and entrepreneurs?
I know, right?
You'd expect that the people teaching at the highest level would have at least some practical knowledge.
It's like doctors teaching you how to operate, even though they're not surgeons themselves. Sure, the theoretical background is there but they lack valuable experience.
So, what's the solution?
Who is suitable to show you the ropes and help you avoid the (very common) mistakes all beginners make?
Millionaires and successful entrepreneurs, of course!
Instead of paying through the nose for a seminar or a 6-figure consulting fee, you can hop on Amazon and find the best selling business books for a few bucks.
"But the best selling business books don't guarantee that they'll offer the best advice…"
That is true. Fortunately for you, I've done my research.
I'll include the top-selling business books that I use — or know people who've used them — to help achieve your business goals.
(DISCLAIMER: I'm by no means an entrepreneur or a multimillionaire. I'm just a normal guy that was able to escape the 9-5. And I'm confident some of these business books played a significant role in that!)
5 Best Selling Business Books Of All Time
According to Wikipedia, "The Lindy effect is a theory that the future life expectancy of some non-perishable things like a technology or an idea is proportional to their current age so that every additional period of survival implies a longer remaining life expectancy."
I think it's a solid heuristic to follow when it comes to books, especially business books.
It doesn't mean we're looking for old, dusty manuscripts. But we are looking for business bestsellers that have the potential to change your life.
You'll quickly realize there are some core ideas and principles that jump out of all the books on my list. A pattern emerges!
Okay, I don't want to spill the beans. Let's start!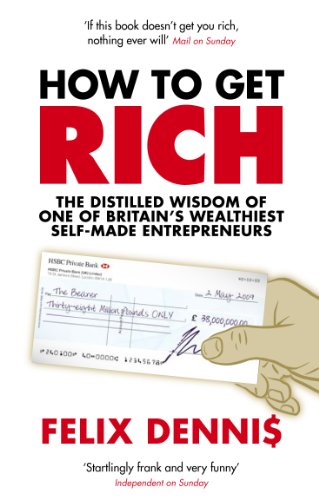 OK, I love this book. There's a reason it's #1 on the list.
First of all, notice the title. Every other best selling business book has weird, suggestive titles like: Get Financial Independence With a Super-Brain or System Hacks to Escape the 9-5.
But Felix Dennis doesn't beat around the bush. He goes straight to the point. A bold title that doesn't leave room for misunderstandings.
Beware, if you want a manual to reassure you you can make it and tell you that everyone can become rich, then you'll be disappointed.
Felix believes that with 2 million dollars in the bank you're considered "comfortably poor."
He also states that to become truly wealthy, you have to sacrifice (short-term) friends, social life, and even your health.
Yeah, I know. He has very high standards and that's why I respect him.
But more than anything, this is a practical book, based on real-life experience. It's filled with actionable advice everyone can use.
Check it out and tell me what you think!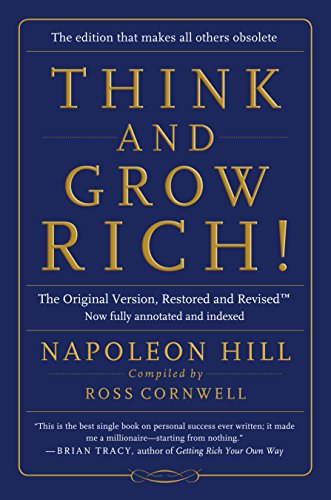 One of the grandfathers of business and self-help books.
I'm gonna be honest, I was kinda hesitant to include this one in my list.
Napoleon Hill is a controversial figure. But it's undeniable that he's a great businessman who deeply understands the philosophy of achievement.
Inside the book, you'll find what you need to succeed BEFORE you start your journey and what you need to KEEP going. Mindset, internal motivation, desire, self-talk, etc.
Ground zero.
(Oh, and Chapter 10 is quite interesting, by the way.)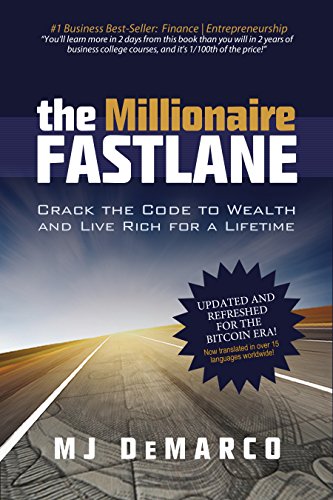 How many times have you read this: "If you stop drinking Starbucks coffee, you'll save $2k per year."
There was a time where every financial blogger on the internet was obsessed with frugality and finding ways to cut costs.
Be it the $12 Netflix subscription, Amazon Prime or the monthly car payment.
Don't get me wrong. We can all live with less and avoid excessive materialism. But these people came from a place of fear and scarcity.
DeMarco, on the other hand, preached "The Fastlane."
In his opinion, the only way to get rich — and enjoy your riches while you're young — is to fail fast and fail often.
He doesn't concern himself with saving the pennies under his couch.
He's focused on generating wealth and gaining money-making assets. He's coming from a place of abundance.
Once you read the book, check out his forum as well. You'll find a lot of like-minded individuals to share your journey with.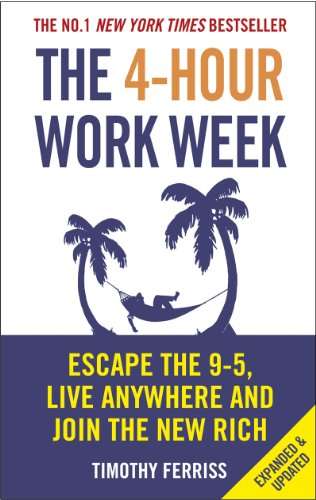 The book has motivated most people to pursue entrepreneurship and escape the 9-5.
This internet sensation started a trend that people are still following.
But I have a confession…
I haven't actually read this one. Because it is such a famous book, its ideas have been copied and regurgitated from every aspiring blogger/online marketer.
And back in 2012, I stumbled across a blog that pretty much broke down the books to posts and published the whole thing.
That blog is not online anymore, so you'll have to get the real thing — it's worth it.
Besides, you'll finally understand all the lingo that the internet of business has been using for decades!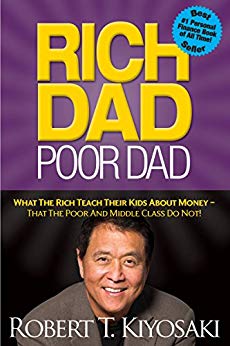 I'm Greek. When I picked up the book I expected to hate it since it is focused on American culture and American financial rules.
And, not gonna lie, it wasn't the most helpful book I could've picked. But it turns out that the fundamental principles of personal finance remain the same regardless of the place of residence!
If you want to achieve financial literacy and increase your wealth (without living like a hermit), then Rich Dad Poor Dad is worth a read.
It's well written (not that common when it comes to business books) and very easy to digest.
Simple, yet powerful ideas you can use even if you have <$1000 in your bank account.
Don't leave! I promise it's a good book, even if it's not technically a "best selling business book."
My "secret" weapon. Back when I was still trying to figure out how this whole makes money online thing worked, I was consuming content like crazy. Books (duh!), blogs, videos, and forums.
A member of one of these forums mentioned an obscure blog, called Wall Street Playboys. The named immediately shouted "DOUCHEBAG!" But I was curious.
Turns out it was written by hardcore, real-life millionaires with extreme views on life and business. And one of their main ideas was to take advantage of the booming internet market.
Efficiency is their magnum opus. It's a step by step guide (no fluff, straight-up math and tactics) to help you become a millionaire in less than a decade — without giving up your life.
It covers everything, from health to business to social life. It's a book created to create millionaires.
After writing the book, the original authors of the blog sold their site to someone else and disappeared.
Even though some of their ideas are "too much," I must say that business-wise, everything they're preaching is true!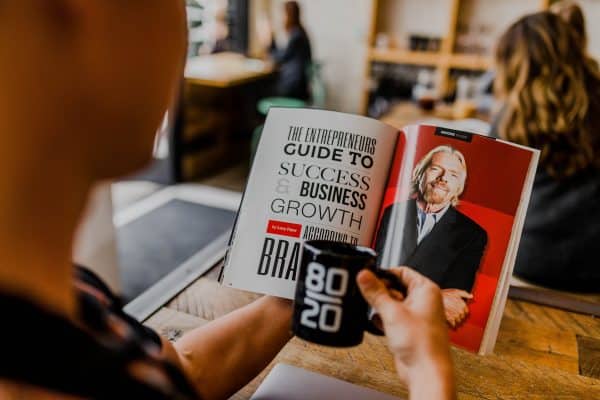 Financial Freedom is Easier Than You Think
A few years ago, working from your laptop while traveling the world was extraordinary. The few people who were able to do that back then we're the exception.
Nowadays, we have all the resources we need to start a business. All you need is your laptop and internet connection. If you're reading this, you've already realized this of course!
But knowledge, no matter how powerful it is, can be wasted if you don't take action.
You could read all the business books in the world, attend every seminar, watch all the motivational videos. But unless you START, you're wasting your potential.
At the same time, some of these books will put a lot of unnecessary pressure on you. It doesn't have to be that way.
It's true that in the past, starting a brick and mortar business required a lot of capital and dedication. Fortunately, things are easier today. You can start an online business today.
This list has 6 books. I'm confident you can manage to squeeze them in your TBR list, right?
Read them. Break them down and highlight the most important ideas. Once you're done, it's time to take action!
(I hope you enjoyed my little prep talk in the end. I may or may not have been re-reading "How To Get Rich" and getting pumped…)
If you intend to start a business in 2023 (or 2022, there's a lot of time left) please share your business ideas in the comments!
About the Author
George Kourakos is an ad-man by day, a writer by night. He is a mathematician with a creative side. Working full time as a copywriter, George wants to explore his creative side by writing about his favorite topics.