There comes a time when a writer wants to gently take hold of their reader's face, look deeply into their eyes, and say,
"Would you just sit down and just READ THIS."
That's quite hard to do through a computer screen (and also staring into someone's eyes does get awkward after about 2.4 seconds, unless you intend to fall in love) so we have to come up with other innovative ways to catch a reader's attention long enough for them to read the quality content we're putting together.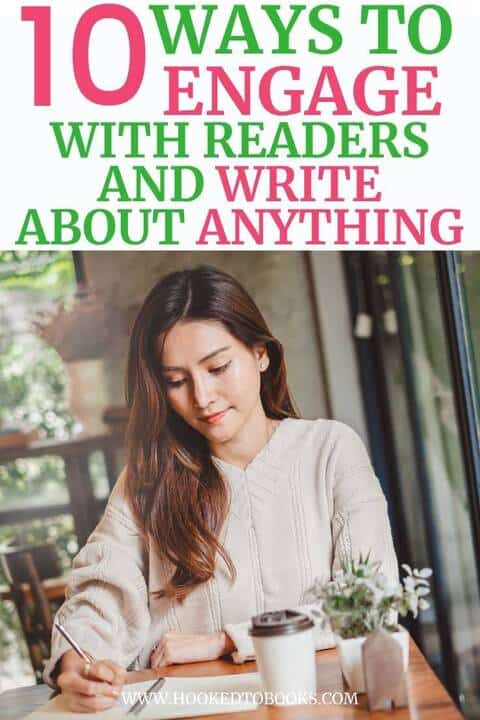 How to Write About Anything
The life of a writer is full of the eternal battle to keep a reader engaged, reading, and responding to your work. It's not easy, but it's possible.
You need a captivating voice and quality content to unpack in intelligent and accessible ways. And you need something a little extra special to catch the readers' eye. You've worked hard and you deserve the payoff.
No one likes to shout into the void and feel unheard.
So how do you write in a way that makes your reader want to engage? Let's talk it through with these 10 tips for success.
But before we crash headfirst into a fool-proof list for writing about anything in a way that keeps people reading, another excellent resource to learn how to write engagingly is with The Great Courses video-on-demand lessons (affiliate partner).
They have a specific course dedicated to the analysis and critique, how to engage, and write about anything.
1. Hook Your Readers In
You know those novels that start with "it was a dark and stormy night…" and then begin to describe the weather and some obscure village and every scrap of hay in the barn? We want to avoid that style. Desperately.
Start your article with a juicy hook. Capture the readers' attention, but not in a gimmicky or clickbait way. If you start off lying to your reader, you're quickly going to lose credentials and trust.
Not to mention the reader will likely exit your article in annoyed disgust. So stick with the truths! What is your article about? Use powerful language and compelling sentences.
Imagine you're telling a story. Skip the intro and get to the "good part" (aka, your hook and what the reader will get from your piece), and then use the next paragraphs to establish why you're writing this and what angle you're coming from.
Tell them what they're getting first and then go ahead and give what you promised.
2. Find Your Voice
The average person only reads about 25% of your work before clicking away. The best way to avoid this is to write in an interesting and compelling voice!
You want your readers' eyes glued to your words, their attention snagged, and the best way to do that is to not sound like everybody else. If you feel like your writing is dry, it is almost definitely dry.
Lean into your natural voice and style. Hone and polish your voice until it's the best version it can be.
How to find your voice? The best way is to just write and keep writing and then write some more. With practice, you find your groove. Experiment with different styles and wording, with quirks and anecdotes.
Lean into your true voice and mannerisms from your everyday life. Write in ways that feel organic and truth to you.
3. Make Your Article Easy To Read
This is so crucial. I can't even stress it enough! Tiny text or white font on a black background or huge blocks of text? This is where eyeballs go to utterly cry. If I need a magnifying glass to read an article, then I'm out. I'll click away before I even get to the juicy part where you share that story of indoor camping and singeing your left eyebrow off.
Do Not:
Use huge blocks of text.
Strange or fancy fonts.
Overuse exclamation marks or all caps.
Sprinkle gifs everywhere.
Change your font color as you go.
Make your text tiny.
Do:
Use headers and sub-headers.
Vary your sentence length to keep the eyes engaged.
Break up your text with photos or graphics.
Use short, crisp paragraphs.
Use bold and italic text (sparingly, but powerfully).
Use lists and bullet points.
4. Use Visuals
Look, don't be fooled: toddlers aren't the only ones who love picture books. Adults adore photos. We crave visuals. Adding photographs, graphics, or a cut clip-art of a sloth into your article will do wonders for keeping your readers' attention. It also breaks up the text, making it easier to read.
Add a photo to your article and you've also added another layer and a way to connect emotionally.
But keep on brand! Don't whack a picture of a hot air balloon in the middle of your how-to-guide for swimming with sharks. Make sure your visual content compliments your topic.
5. Know What You're Talking About
I once picked up a book about a violinist and I settled down with my popcorn to devour this relatable experience. I was a violinist! I was surely going to enjoy this book of the ups and downs of a musician's life. Then I read a chapter where the protagonist took her violin out of the case and immediately began to play.
"Shouldn't she tune that?"
I whispered, turning the page. Next, she broke a string, replaced the string, and immediately went on stage to perform a concert.
"That will sound horrible and squeaky?!"
I said, aggressively eating my popcorn. Then she kicked the violin case across the floor, but it's fine, nothing broke.
"WHAT IS HAPPENING,"
I yelled and decided the book would make a better doorstop.
My point? People can tell when you write absolute nonsense to cover up your ignorance. And you don't need to be a master of every topic. Research. Learn. Ask questions.
And when you do know what you're talking about? Own it. Write powerful and assertive sentences. Don't tiptoe around dropping disclaimers and phrases like "in my opinion" or "I just think" or "I'm guessing". Toss them from your vocabulary and write with the authority you know you have.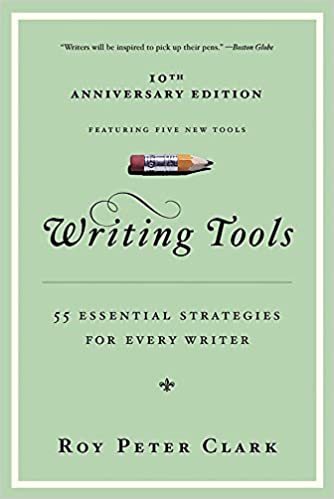 6. Make It Personal
Information isn't meant to be sterile and emotionless, so put yourself into your work.
Drop a little story or mention something about your life. Remind your reader that you are a real person! Talk with your heart and show your reader that you care about them.
Let your voice shine through and show the reader that you'd totally sit down with a cup of coffee and offer them a biscuit while you chat. Let's have a heart to heart. Let's remind each other that we're real people.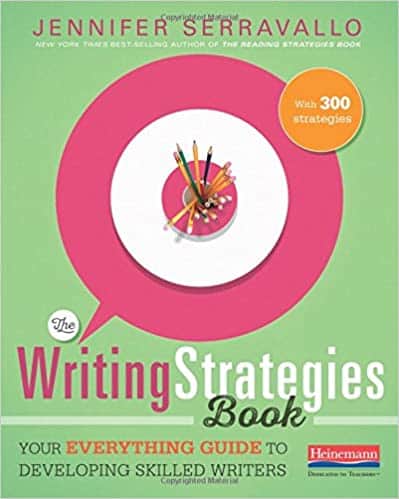 7. Be Relatable, Not Pretentious
This follows tip #6. You want to feel like a real person behind the screen, not some robot speaking in a monotone. It's tempting to use extravagant language and academic articulation…and that's a great way to have your average reader skim.
If you write in a universal way that most people can understand, you've opened up your readership to a wider range of interests.
But don't dumb down your reader! Treat them intelligently and sure, throw in words like "circumspectly" now and then. But keep your article readable, relatable and accessible.
8. Give Your Readers What You Promised
Don't fall to the temptation of writing a clickbait header. Be honest about what your article will contain. And don't hold back! Put your best information down in clear and concise ways, and win your readers' trust.
Don't waffle on tangents that don't relate to your topic. If you're offering a lemon poppy seed muffin recipe, don't spend 500 words talking about that walk to the meadow and how you were inspired to name your child Dandelion and your only snack was this single lemon muffin.
I mean, that's nice? But also get to the point or you'll lose your reader and they'll go back to scrolling Instagram where other people bake successful muffins while they order one online.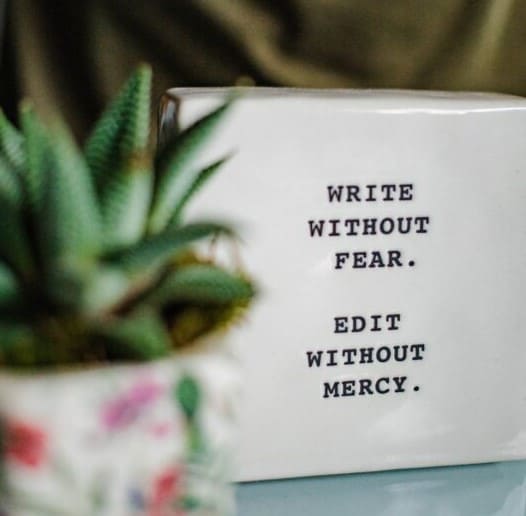 9. Edit!
I cannot stress this enough! Edit your work! Read it over and then read it again.
Enlist a friend to give it a read through because often times your eyes will skim over typos because you've read it so many times already. Catch those sentences that make sense only to you.
This is the time to cull filler words and rambling details. Tighten your prose. Be exact. Fix mistakes. Polish.
10. Call To Action
Before your reader clicks away from the article, it's important to request a response.
Whether it's encouraging a share of the article on social media, leaving a question to inspire them to comment, giving a reminder of your newsletter or the free course you have available or that eBook to download.
A small percentage of your readers will choose to engage directly with you, but encourage them and then reward them! Thank people for sharing your work. Reply to comments. Answer questions.
Inspire your readers to return, because you have more excellent content coming.
For a limited time, Hooked To Books readers can save up to 70% on video-on-demand writing courses from our affiliate partner, The Great Courses! Click here to view their entire library!

Enjoyed This Article? You May Also Like:
About the Author
CG Drews is a YA book blogger with the goal to read every book in existence. She's aiming for immortality for this. When not reading, she writes novels and blogs at paperfury.com.