What makes this saga one of the best fantasy book series of this age?
"Winter is coming." These ominous words are spoken throughout the Game of Thrones book series, A Song of Ice and Fire by George Martin. Referred to by Time Magazine as the "American Tolkien," Martin has created what can be described as one of the best fantasy book series of this day and age.
All books have been nominated for Hugo, Locus, Nebula, and World Fantasy awards. Martin's saga tells the story of multiple characters in fictional lands (The Telegraph 2011).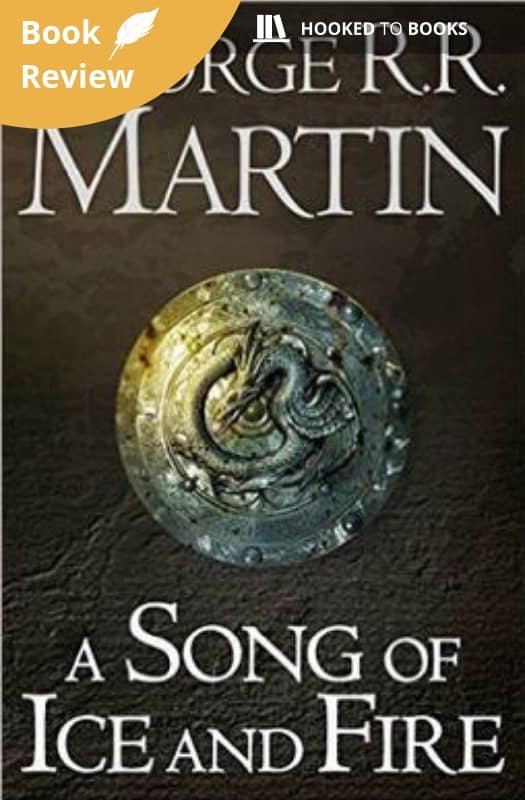 The world in which A Song of Ice and Fire takes place is a land called Westeros, where seasons last for many years.
Westeros is a continent that highly resembles medieval England. It has castles, kings, queens, knights, all surrounded by seas and ocean. All the lands are separated into regions, and a family rules each.
A succession of each region is achieved by birth rate.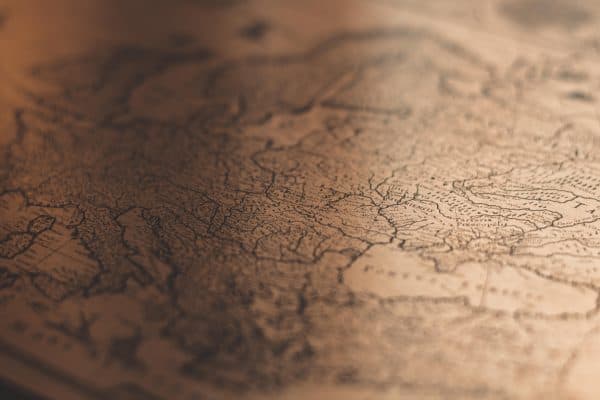 Storylines in A Song of Ice and Fire
There are three principal storylines in the book and between them are hundreds of characters with unique personalities and personal agendas. This makes A Song of Ice and Fire unique, engaging and immersive. Each chapter is described through the perspective of different significant characters.
Therefore, the reader gets an in-depth look into what is going on around each person and why he/she behaves and feels certain ways in different situations. There is no black and white, and the line between good and evil is thin and almost non-existent.
What Makes The Game of Thrones Books Unique
This is not an average fantasy novel series. When one thinks of fantasy, usually wizards, dragons, beasts come to mind. In A Song of Ice and Fire, there are traditional fantasy themes. It makes the book more human and allows the reader to relate to the situations and characters in the book more deeply.
Amazing Content, but Not for Children
This is not a book for children, like many other novels of this genre. It contains violence, war, and sexual themes. These themes do not go into unnecessary detail, but it makes the story more real.
Martin creates a sense of suspense and danger. You never guess when a particular character may be killed, betrayed, or deceived. It happens when you least expect it. This is extremely rare in mass-market form. You have no idea what is going to happen next. It makes the book more captivating (Publishers Weekly 2011).
Rival Families: Starks and Lanisters
Martin told that he wanted to create the atmosphere of the War of the Roses. In his book, the family in the heart of the story is the Starks. They are the heroes, northerners, strong people adapted to a hard life, preoccupied with the honor. The Lanisters are their enemies. They are ruthless, rich, amoral southerners, barely able to conceal their wish to take over the kingship.
The book tells the story by hopping about from person-to-person across the wide geography of Westeros, with the point-of-view moving around to most of the characters, and most of the time they are afraid for their lives. A Song of Ice and Fire depicts an unstable world, saturated in political rivalries, where nobody is safe. It is not a world any person would like to live in, although, it resembles the real Middle Ages.
The sense of instability is at the heart of the books. Moreover, the characters are richly imagined, textured, complicated and presented in the best way. Additionally, our judgments of people in the story are also unstable.
The first reason for the immense success and popularity of A Song of Ice and Fire is the sense of instability.
People need to feel uncertain and anxious about the future. Such an effect helps people think and be satisfied with the imaginary world.
The second big reason for success is magic. The readers know that magic is real, but the people of Westeros think that it isn't.
Martin creates one of the best fantasies of this age, creating a world with a unique culture and stories. What makes this work so unique is its deconstruction of fantasy conventions.
Good Vs. Evil Moral Codes in Game of Thrones Series
Most fantasy models follow a code of good versus evil, but A Song of Ice and Fire has a more realistic edge to it. Realistic? Of course, it is a bit strange description of a fantasy saga.
In the place of magic and big myths, Martin gives us complex characters who live even in a more complex environment. Magic is a part of realism in the relationships between characters, and the nature of the land of Westeros in general.
The author takes great pains in his descriptions of a stunning array of distinctly different environments and people therein, from the wildlife of the far north to the people of the Summer Isles. He takes great effort to describe cultural traditions and characteristics.
The saga, A Song of Ice and Fire, begins with the book titled Game of Thrones. Opening with one of the most brutal, gripping prologues, Martin hooks readers in immediately, making them curious about the mysterious threat that looms beyond the high wall of ice (The Telegraph 2011).
Symbolism in the G.o.T. Books
A Song of Ice and Fire contains symbols, unlike any other books. It is not like "rivers are connected to the theme of longing," or anything like that. The system of symbols in this book is much more complicated.
The most visible symbol is the System of Heraldry, which is connected to the importance of family. Every house in a book has its symbol. It tells about the characters as well. For example, Roose Bolton's symbol is like something out of Saw, a man without his skin, and that reveals something about the Boltons; they are dangerous and a little scary.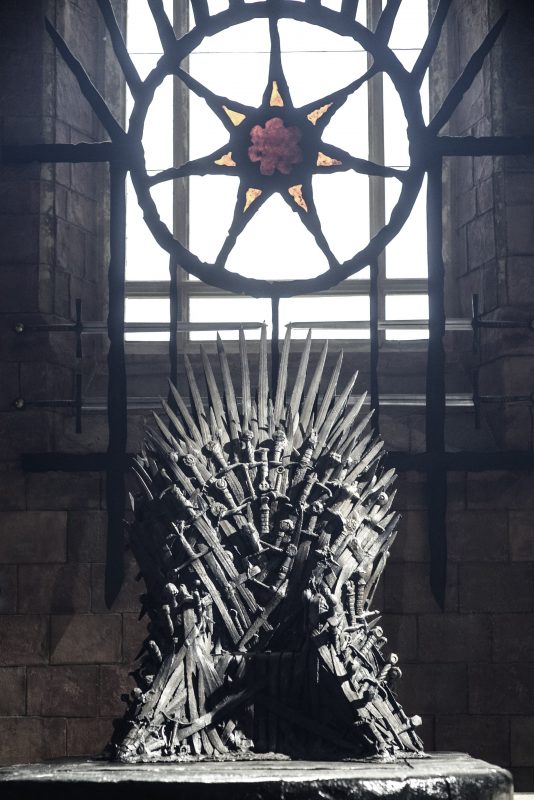 The Iron Throne is another important symbol. It carries the meaning within the book. It is made of swords of defeated enemies. The Iron Throne reminds us that the enemies of the past can still hurt.
Seasons also happen to be symbols in the book. There are only two of seasons – summer and winter, and they last for years. When the book begins, the current summer has lasted nine years, and there is the legend that the next winter will be an endless one.
Along with the weird seasons, Dragons are probably the most magical symbol in a book. Dragons are the reminders of a more mysterious past. Like the Iron Throne, dragons remind us that power can shift over time. That makes sense because the Iron Throne was made in dragon-fire.
What can be better than dragons? Crows. They are not as powerful as the dragons, but they present a symbolic value in A Song of Ice and Fire. These birds are essential as messengers. They represent the importance of communication with something supernatural.
Dreams can be fun or scary. Or, as in Martin's story, they can be prophetic or transforming. A definite tension about dreams is felt; are they true or not? Since dragons have returned and a three-eyed crow talks, maybe this is a good time for supernatural dreams (The Guardian 2011).
Conclusion of Book Review for Song of Ice and Fire
Martin has created a detailed world so that you can sense the smell of the glassy sea and the icy chill behind the Wall. He manages to use short bursts of powerful words to project images in our memories.
The book is filled with surprises; many mysteries allow readers to create their assumptions and theories. Martin is not just an author who impart us the benefits of his fantasy; he is a supreme force that doesn't bow to the wishes of others.
He gets to decide how the story unfolds and whether to have mercy on one or ruin another.
"Winter is not just coming, it is already here, and one of the things we all like to do in winter is feel sure that someone is out there, even if we can't yet see it or sense it, there is an ending."
"Winter is not just coming, it is already here, and one of the things we all like to do in winter is feel sure that someone is out there, even if we can't yet see it or sense it, there is an ending."
About the Author
Florence Clark is an aspiring writer at EssayShark and a passionate traveler. Become a professional journalist is her biggest dream.