Six Little Secrets
Author: Katlyn Duncan
Pub. Date: November 24, 2017
Publisher: HQ Digital
Pages: 150
Formats:  eBook
Find it: Amazon,  B&N, iBooks,  Goodreads
Some secrets can never stay hidden for long…
Six teenagers meet in Saturday detention: a brain, a beauty, a cheerleader, a rebel, a recluse and the new girl.
But someone is watching. Someone has made sure that they are all in the same room at the same time. Someone knows that each of them is hiding a terrible secret…
…and by the end of detention, everyone will know the truth.
Six Little Secrets Excerpt
The hairs on the back of Jackie's neck started to tingle. She held her composure, feeling the eyes of everyone in the group on her. The limelight was her home. Today, however, she wanted nothing more than to crawl into a hole. She wouldn't let her composure crack, not like Cece. Cece was dramatic on a typical day. Jackie loved it when all eyes were on her, but she rarely used negative emotions to get there- she was no amateur which was why she didn't associate with the drama queen.
Before, she held back from calling Cece 'princess' even though the nickname was perfect for her. Jackie didn't want to agree with anything Q said. That would reveal she didn't hate him as much as she let on.
Cece almost ruined this for them. Jackie was determined to complete her task with style and grace to get this person off her back for good.
Jackie knew she pissed off a lot of people, but it was worth it for the adoration or fear she inspired in most. Besides, for someone to pull off a stunt like this, they had to think about her a lot. Which was fine with her. Adoration came in many forms.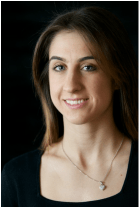 About Katlyn
Katlyn Duncan was born and raised in a small town in New England. Her overactive imagination involved invisible friends, wanting to be a Disney Princess and making up her own stories. Her bibliophile mom always encouraged her love of reading and that stayed with her ever since. Even though she works full time in the medical field Katlyn has always made time for books, whether she is reading or writing them.
Website | Twitter | Facebook | Instagram | Goodreads
Giveaway Details:
1 winner will receive a $25 B&N Gift Card, US Only.
5 winners will receive one of Katlyn's Backlist Titles in eBook Format, International.
Tour Schedule:
Week One:
11/13/2017- Cindy's Love of Books– Review
11/13/2017- Books,Dreams,Life- Excerpt
11/14/2017- Smada's Book Smack– Review
11/14/2017- Stuffed Shelves– Review
11/15/2017- Sweet Southern Home– Review
11/15/2017- Books at Dawn– Review
11/16/2017- Twinning for Books– Interview
11/16/2017- Savings in Seconds- Review
11/17/2017- Hooked To Books– Excerpt
11/17/2017- Mama Reads Blog– Review
Week Two:
11/20/2017- Owl always be reading– Review
11/20/2017- Daily Waffle– Interview
11/21/2017- Kendra Loves Books– Review
11/21/2017- Never Too Many To Read– Review
11/22/2017- Jo's Book Blog– Guest Post
11/22/2017- Queen of Books– Review
11/23/2017- Literary Meanderings– Excerpt
11/23/2017- Taylor Fenner's Bookish World– Review