By the time they reach the fourth grade, some kids are already self-declared bookworms. But others, especially those who might struggle with reading, are less keen. Unfortunately, helping kids develop a love of reading isn't always easy in this modern world where screens dominate our attention. Whether it's our phones, video games, or the TV, there's always something to keep your fourth grader distracted.
That's why as parents and educators, we have to be even more intentional about introducing kids to exciting books, especially at the impressionable age of 9 or 10. Thankfully, there's no shortage of amazing books for fourth graders that will get them hooked to reading for years to come.
Whether you're a teacher looking for some great new material for the classroom, or you're a parent on the hunt for some fun and suitable books for your little ones, there are so many incredible reads out there that kids will love. But when faced with all that choice, it can be helpful to narrow down your options a little. So let's dive right into this list of our 7 top must-reads books for 4th graders.

At a Glance: Our top picks for 7 top books for 4th graders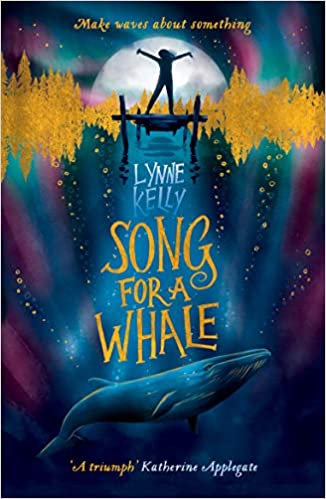 Twelve-year-old Iris is super smart; she can fix pretty much anything, from the broken computers in her classroom to the old-fashioned radio. But despite being a tech genius, many people underestimate her, as she also happens to be the only deaf student in her school. As a result, she's often ignored by her fellow students and even her teachers, which leaves her feeling frustrated and lonely.
But one day, Iris learns about a whale named Blue 55, and suddenly, she doesn't feel quite so alone. Blue 55 is an exceptional whale. He has a unique call with a much higher frequency than most other whales in the ocean. But unfortunately for Blue, this means the other whales can't hear him. And so, rather than being part of a pod and exploring the ocean with his fellow whales, he lives a lonely life, swimming here, there, and everywhere, hoping that someday, someone will be able to communicate with him.
Iris understands more than most people how this lonely whale must feel. And so, using her tech skills, along with a little help from her supportive Grandmother, she sets out on an ambitious and exciting mission to help Blue 55 finally be heard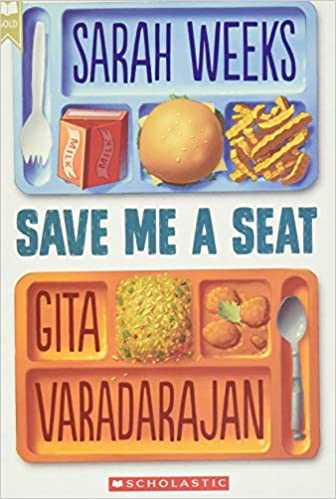 Joe and Ravi might be different on the surface, but actually, they have a lot more in common than people might think.
Ravi and his family have recently moved to the United States, all the way from India. Like most people who first arrive in a strange foreign land, he's experiencing culture shock, and he's finding it hard to fit in at his new school.
Joe, on the other hand, has always lived here in this small town in America, and he knows his school inside out. But, his best friends recently moved far away, and now he feels lost and alone.
Deep down, these two boys are not so different after all. And when the school bully starts giving them both a hard time, the pair realize they have a common enemy and a common goal.
So together, the boys hatch a plan to stop the bully and take back control of their lives. As the days go by and they work together as a team, Joe and Ravi realize they've found a great friend in each other, and life at school doesn't have to be so lonely, after all.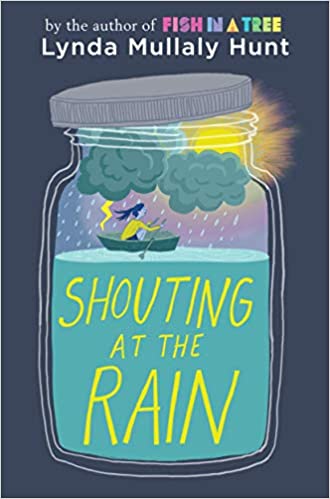 Delsie has grown up under the watchful eye of her loving Grandmother. She spends her days doing what she loves the most; tracking the weather and studying storms. But lately, for the first time in her life, she's felt a little 'off. She wonders why she doesn't have a regular family like all the other kids. On top of this, her best friend has outgrown her, and she's been feeling sad and lonely ever since.
Thankfully, Delsie has the support of her amazing neighbors, and now she has a new friend too. Ronan is brave, strong, and caring, but he's also been through a lot. As the pair explore Cape Cod together, they share stories from their lives with each other. Together, they begin to see their situations from a different perspective and learn to love the family and the lives they already have.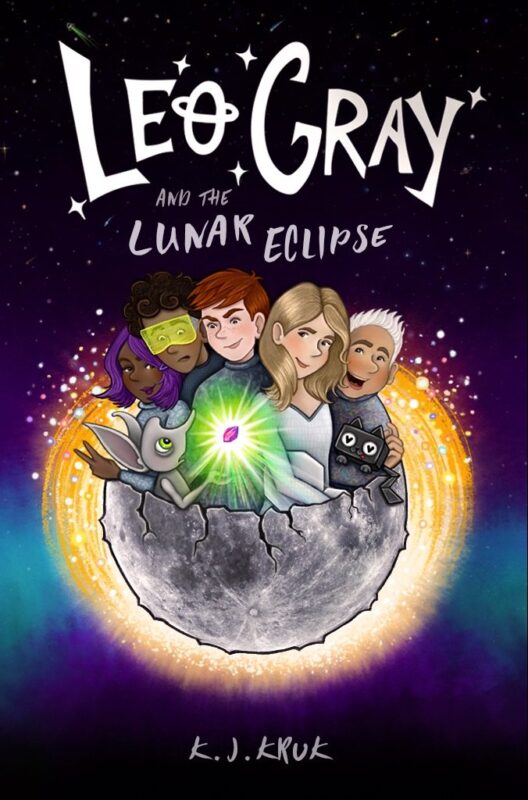 Leo Gray is an eleven-year-old boy living in the year 2123. In this futuristic world, self-flying cars are the norm, robots do all your dirty work, and everyone wears ozone-resistant clothing. Well, not quite everyone; his parents are stuck in the past, and their old-fashioned ways are endlessly embarrassing to tech wizard, science-loving Leo.
Leo's love for science has meant he's always dreamed of going to the moon and visiting its famous colonized city. So when he learns about a rocket-building competition where a top prize is a place at the celebrated Lunar Academy, he jumps at the chance. And to his absolute delight, he wins!
But his excitement doesn't last long, as soon after he arrives at the academy, he discovers some disturbing secrets about the city on the moon. Now, Leo and his friends Andromeda, a Canadian code hacker, and Pavo, a Brazillian history buff, must work together to stop an evil plan to destroy the lunar city. As they dig deeper into the mystery, the trio is in danger, and Leo faces an agonizing decision; save the earth, or save himself and the city in the sky that he's always dreamed of reaching.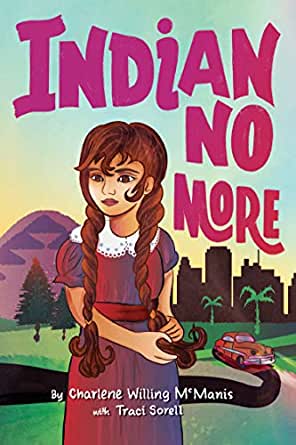 Regina Petit has spent her whole life on the Grand Ronde Indian reservation. She and her family are from the Umpqua tribe, and her ancestors have walked this land for countless generations.
But when the United States government decrees that her tribe no longer exists, they are forced to leave the reservation in Oregon and leave their ancestral home forever.
Overnight, Regina has become an "Indian no more," and she and her family must relocate to Los Angeles in order to find work. Her first few days in LA are overwhelming. Regina has never met or spent time with anyone from another race before, and most people in LA have never met a real Indian person before either. Suddenly, she discovers for the first time in her life what racism is. It's 1957 America, during the Civil Rights Era, and despite her best efforts to integrate into the community and be treated as an equal, it's an ongoing, uphill battle.
Regina and her family struggle to come to terms with the loss of their tribal community and land. Together, they take comfort in each other, their stories, and their shared history. Now Regina must discover her own path and her own identity in this strange and unwelcoming new world.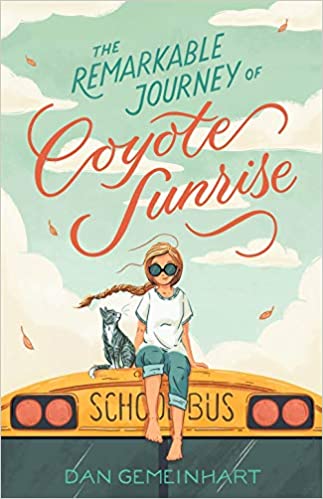 Coyote has a pretty unconventional life these days. She and her father Rodeo live in an old school bus, traveling around the country here, there, and everywhere. It all began with a tragic accident five years earlier, when she lost her mother and her two sisters in a car accident. Since then, she and her dad have been drifting around the country, never returning back home.
But one day, Coyote gets news that her beloved park in her old neighborhood, the one with so many wonderful childhood memories, is about to be demolished. Years ago, Coyote, her mom, and her sisters buried a special box in the park, full of treasured memories they all shared together.
Now, Coyote has to figure out a way to stop the park's destruction, but it's not going to be easy. So she hatches a wild plan to get her father to drive thousands of miles back to Washington state, without him ever knowing why. The journey is long and eventful, and along the way, they meet plenty of curious and interesting characters.
Coyote realizes that returning to the place she once called home isn't going to be easy, but with her new friends by her side, the future could be bright after all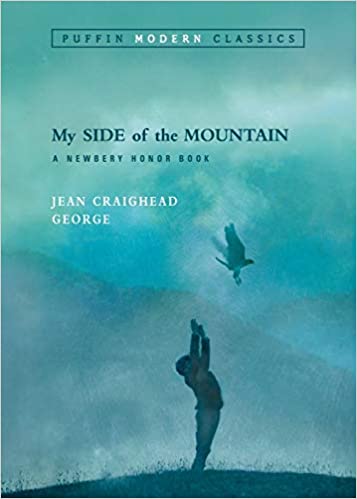 Most kids threaten to run away from home at least once when they're young, but not many of them actually do it. But Sam Gribley doesn't do things by halves, and so after he marches to the end of the street, instead of giving in and returning home, he keeps walking. He continues to walk all the way to the soaring Catskill Mountains in upstate New York, surprising even himself.
All alone, with only a falcon and a weasel to call friends, Sam must put his wits to the test if he's to survive out in the open wilderness. He builds himself a house inside a giant hollowed-out tree and slowly learns to live off the land.
Lonely and scared, he has to face all kinds of dangers along the way. But none of it is enough to make him give up his newfound freedom and independence. Now, Sam has a taste for adventure, and even the forces of nature aren't enough to drive him back to the city just yet
Conclusion
These seven captivating bestselling reads will delight any fourth grader, whether they love books already or not. These stories are packed full of wonder, excitement, and adventure, and many of them will open children's eyes to a whole new perspective of the world.
What are your favorite books for fourth graders? Whether it's an old classic you enjoyed as a kid or a contemporary title that your children adore, I'd love to hear your suggestions. Let me know in the comments below!