(Pins available below for Social Sharing)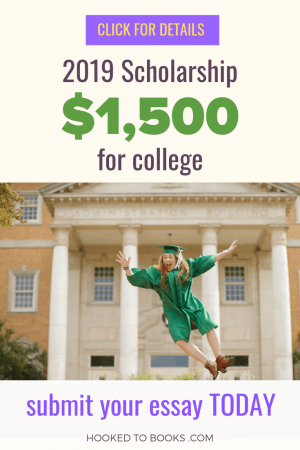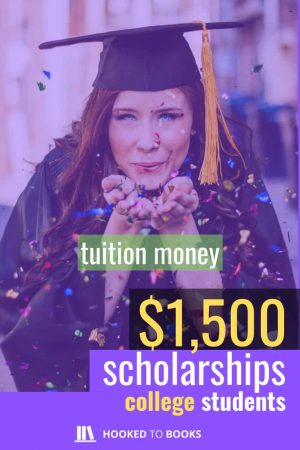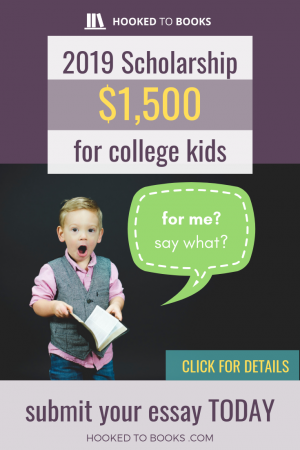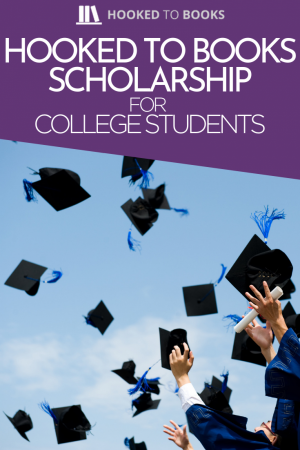 ***NOTE THERE ARE MORE GUIDELINES BELOW, BUT you must, must write an email with the subject line of "HTB 2019 Scholarship Application"
State in the email your name, contact address, phone number, the school name and state where you are attending college.***
In order to apply, you must submit an essay, written in English and totaling 800 – 2000 words in length, answering one of the following questions:
How did a book change your life? What book mirrors your life? What book got you hooked to books?
The winner, as chosen by the Hooked To Books Scholarship Committee, will be awarded $1000. One runner-up will receive $500. The check will be sent directly to your college.
Application Guidelines
The applicant should, on the scholarship result announcement date, be enrolled in a two year or four-year college program. This scholarship is open to applicants from all countries in the world.
The applicant must write an email with the subject line of "HTB 2019 Scholarship Application" and send it to [email protected]. They will state in the email their name, contact address, phone number, the school name and state where they are attending college.
The essay must be sent as an attachment in Word form (.doc or .docx extension) in the aforementioned email. The file should be named "HTB_Lastname". Example: HTB_Reagan.docx
Only one (1) submission per applicant is allowed. The applicants of the 2016 and 2017 program can participate in a new essay.
Submissions that do not follow this guideline will be automatically rejected without notification.
The application is free of charge
By submitting their essay, the applicant gives permission to publish the essay on hookedtobooks.com and their social media pages.
Key Dates and Deadlines
Submission starting date: February 4, 2019
Deadline of submission: December 20, 2019
The results will be announced on December 31, 2019 on this website. All subscribers will be notified via email.
Feel free to share this info with your friends in Twitter, Facebook, Instagram, and Google+, using the #hookedtobooksscholarship hashtag.
We look forward to your participation.
Should you have any question, feel free to contact us at [email protected].
Read the five best essays last 2017 on the life-changing power of books here!