Top 5 Best Book Lights of 2017 in the UK – Buyer's Guide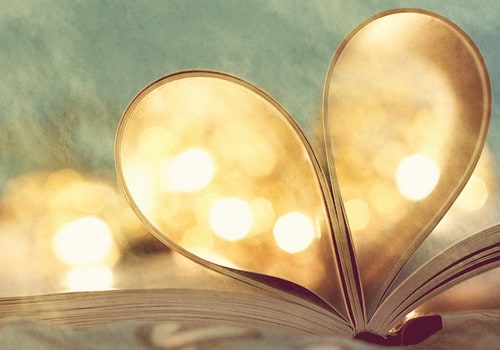 Are you a bookaholic who won't leave your book or kindle even when the light is off at midnight?
Are you a workaholic or an enthusiastic writer who often stays up late to get your work done?
Are you a businessman/businesswoman who works during your travels on a regular basis?
Are you a member of a church choir or a church band?
Are you someone who loves sewing, knitting or other crafting activities?
If the answer is "yes" for any one of the above questions, we are pleased to say that a book light will be a very useful gadget for you. 
This article serves to show you which light is your best choice in a market flooded with innumerable products, and recommend some of the highest-rated for your consideration.
Top 5 Best Book Lights 2017
Based on a thorough comparison and relative evaluation, we would like to recommend the following book lights for your consideration:
Be it a book light for your bedtime novel, or for your children's comic, the Mighty Bright Xtraflex is one of the best items you will find on the market.
Pros
Lightweight
Strong clip
Duo light intensity
Powered by battery/AC adapter
The light comes with a simplistic design – it looks neat and free of unnecessary decoration details. Thanks to that, it weighs only 136g, light enough to clip onto your book or Kindle without adding a heavy load. Despite its size, the clip is so sturdy and strong it can clamp to even a few pages of books.
As the light is small and handy, it takes very little space in your suitcase when you're travelling. You can also bring it when sneaking to the kitchen for a quick snack at night without lighting up the entire house.
Powered by 3 AAAs, the light shines with 2 LEDs working in turn or simultaneously for 2 intensity levels for reading in different lighting environments. Its higher mode ensures enhanced brightness and coverage area, while the lower mode is better for the eye when you're reading in a dim environment, or when you have a sleepy bedmate.
As LEDs are extremely energy efficient, this type of light typically lasts for months. Also, when using it in bed or at a table, you can also power it by plugging an AC charger to the hole at the back of the clip. The charger must be purchased separately, however, if you use the light for long hours every day, it will save you quite a bit on new batteries in long term.
Our nomination for the best book light for travel is made based on the criteria of portability, battery durability, and charging flexibility. The Mighty Bright 47012 doesn't miss a single of all the listed requirements.
Pros
Even light
Long flexible neck
Standard recharge cable
Rechargeable battery included
Lightweight
Cons
The thin clip is not suitable for large hardcovers
This Mighty Bright item is very compact. The manufacturer seems to consciously make the design of this light as simple and space-efficient as possible. At 0.3 ounce and dimensions of 1.2 x 3 x 5 inches, you can put it anywhere in your laptop bag, backpack, or suitcase, and won't even notice it's there.
The light's flexi neck and its 2 brightness levels ensure focused and pleasant light on your page when the surrounding lighting condition changes as you're on the go. It uses power from a built-in rechargeable battery that can last from several days to weeks after a single one-hour charge. Never lug around those extra AAAs anymore! Just plug in a standard USB cord whenever the light indicator turns red.
The clip of this light also nails it. It is firm enough to secure its hold on a book, but thin and small enough to not create any lump when you turn pages. As it is humble in size, however, the clip won't clamp onto thick objects like your table side. Not that it's made for that purpose, but it could be a minus point for some people.
If you ever tried reading with a book light on a paperback, you've most likely been annoyed having to adjust, or re-clamp the light every now and then as it moves and threatens to fall off when the pages bend. The Mighty Bright TravelFlex 42610 is made to solve the problem.
Pros
Bright
Flexible neck
Thin upper clip designed for softcovers

Energy-efficient

(1 AAA lasts for 25 hours)
Cons
Has a single LED
Comes with only one brightness mode
At 0.3 ounce (8.5g) and very reasonable size, the Mighty Bright TravelFlex is extremely portable (hence the name "TravelFlex"). But that's not the main reason it's become the editor's choice for the best reading light on paperbacks.
This TravelFlex has a long clip, which is composed of a thicker bar where the battery is, and a movable metal piece. The bar is long and heavy just enough to support the light to stay sturdy on the book, and prevent the soft, thin book from folding or bending.
The movable part, meanwhile, is small and very thin. This allows it to stay inside the book without creating an obtrusive lump, causing difficulties when turning pages, which usually happens when you clip a normal light on a small and thick book.
The TravelFlex book light has an LED that produces bright, but soft and even light, thanks to its thoroughly designed optical grade lens. While the number of LEDs is limited, the light comes with a long and very flexible neck that brings the light head to wherever you want it on a large book.
4. Kandle – Best Kindle Reading Light
Not every ereader on the market comes with built-in LEDs. That's when a separate reading light becomes a must-have item for ebook fans.
If you're a passionate book lover who spends several hours reading every week, consider an advanced ereader with better lighting. But if you love your current unlit device, this iKross item would be a more financially effective option.
Pros
Lightweight, portable
3 LEDs, 2 brightness levels
Comes with extra batteries
Thin, wide clip designed for ereaders
From the look of it, the Kandle is designed exactly for ereaders. It is very small in size, and extremely light in weight (41 g). On the head are 3 LEDs with soft light and ultra bright settings to bring a illumination most adequate to your eyes.
One of the problems with normal reading lights is that they need a very big clip to keep themselves from falling off the book. If used on an ereader, the clip may cover a part or create shadows on the screen, which is extremely annoying. This is where the Kandle stands out.
The Kandle has an amazing clip. Thin and wide, it clamps exactly onto the side of your ebook reader without blocking the screen. The clip can also be the shelter for the light head – you can bend the flexi neck and "hide" the head there to save space and prevent scratches.
Another thing that distinguishes this light from similar items on the market is that it comes with CR2032 batteries installed, and 1 extra spare set for future use. There is also a protective pouch to complete the package.
5. Kootek 9 – Best Music Stand Light
A light for the music stand must have strong enough a clip to clamp firmly to the stand, and should be broad and bright enough to shine evenly across the pages of a wide open score. In these respects, this Kootech item is an excellent candidate.
Pros
9 LEDs, dual light intensity
Wide head covers wide area
Long, fully adjustable neck
Rechargeable battery
The Kootech light comes with 9 LEDs aligned in a row, and a ridge around the head to prevent excess spill. This allows the light to be evenly distributed on up to 4 pages of a music book or a piano keyboard. Rest assured that the light won't create any glare to annoy other band members and the audience.
The clip of this Kootech light can open up to 1.5 inches. Its strong grip doesn't loosen a bit when you adjust the gooseneck. At the same time, it is very gentle to the delicate gripped surface, with two rubbery pads inside to minimalize scratches. As the clip has a flat base, it can also stand independently to serve as a table lamp.
The Kootech works off-current with its built in rechargeable lithium battery. That helps flexibilize your position on the stage and saves you from the mess of cables and cords when performing outdoors. You can charge it using a USB cable, or a long power adapter – both are included in the package for your maximum convenience.
How To Find The Best Book Light
Below we have listed several criteria which a buyer should consider when choosing a booklight:
High light quality and multiple brightness modes: this is the most important requirement for a best reading light. Some lights are too bright or uneven, some are too harsh or too dim or flickering, all of which are not good for your eyes. A good booklight is an even one, illuminating equally the entire page. Different brightness settings allow you to adjust the brightness mode to obtain the desired light level in a suitable conditions.
Ability of non-disturbance: Stray light might awaken your bedmate or other travelers, thereby leading to interpersonal strife. That will not be tolerated. The light should shine on the page and nowhere else.
Sturdy clip and flexible neck: The Clip must be big enough to attach to your book (or music stands, or whatever you want) but soft enough to not rip the pages. It should adjust to the pages nicely also. The neck of the book-light should be adjustable and stays where it is put, so as to position the light exactly where you want it and keep it there.

Battery life:

 When choosing a reading light, pay attention to how long the light lasts on a single charge, and whether a battery replacement will be necessary. Remember that if you don't have good battery life you don't have a light. This depends on the quality of the book-light, quality of the battery as well as the brightness setting in use. If you hate having to buy new batteries every time your reading light dies out, the rechargeable book light will meet your convenience and help you save your money on the battery cost too. It is important, however, to follow the instructions from the manufacturer on charging the battery to keep its lifetime as long as possible.
Lifetime and warranty period: Notwithstanding advertisements from the distributor or manufacturer, it's hard to feel completely secure about the product's lifetime. Your booklight may stop working at any time due to the breakdown in any part of it. A long warranty period will always be helpful, with which you may be offered a refund or a free-of-charge replacement in the granted period of time.