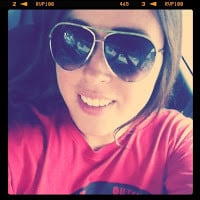 Michelle, the founder of Hooked to Books, is a 28 year old Library Media Specialist at a middle school in southern WV. She has been married for almost five years to a man that is her complete opposite – which makes life fun (most of the time). She has two furbabies, a Yorkie/Bichon mix named Jackson and a German Shepherd named Roxie. She is currently contemplating going back to school to get her third Master's degree in School Administration. She either loves stress or is insane. Even though she is a book lover she is also a tv addict – and watches WAY too much of it during the week. Her favorite reads fall in the paranormal/sci-fi/dystopian realm.
Hi there!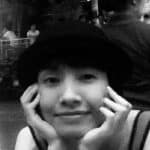 I'm Anitya and I'm a full-time nooblogger, having just joined this journey with Hooked To Books since October 2016. I have quite a lot of catching up to do when it comes to YA books and I'm still learning how to give an English-error-free and spoiler-free review, but I've madly fallen in love with the blogging world so far. I'm also a yogi, a cat and dog lover, and language enthusiast. Email me at anitya@hookedtobooks.com to talk about books, yoga, animals, languages, or just anything else!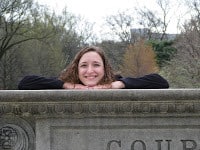 Rachael is a twenty-something wife, mother, and Believer re-embracing her eclectic love of the written word.  She is a stay-at-home-mom of a cheese, banana and Micky Mouse-loving Toddler after being an auditor in her previous "life".  She has been married to her man for over six years who shares with her a love for Jesus, a hunger for good steak, and a mutual dislike for Nicholas Cage. She's a lover of Austen novels, historical fiction, contemporary and sci-fi/dystopia books (heavy on the sci).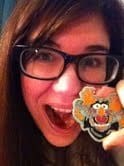 is an aspiring writer who spends most of her writing time watching television shows she missed the first time around.  Her favorite books are The Little Prince, and The Book Thief.  She loves contemporary the most, but will read most anything with a good story, amazing characters, and a swoon-worthy boy.  She has an unhealthy dependency on coffee, would eat rice for every meal, and harbors not-so-secret dreams of running away with the circus and/or being a superhero.  She lives on the outskirts of Washington, D.C., but would prefer to live in Scotland.  If that fails, she'll settle for someplace where she'll never need a snow shovel.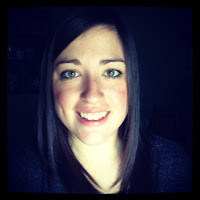 Hi y'all. I'm Mandi, twin sister and best friend to the creator of this blog. I am a way-to-close-to-30 wife, mommy, and Christian. I am a TV addicted, southern girl that loves college football, my iPad, taking pictures, and pretty much any item you can find at Best Buy. I have been married for 6 years to a boy that still stops my heart and makes me smile. We have 2 beautiful little girls that love playing dress up and anything that goes "vroom, vroom". My love for books started at a young age and has followed me all my life.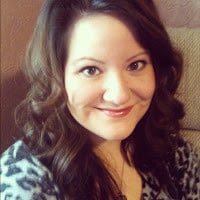 Hey guys! I'm Lindsay, and I'm 27 years old. I also live in West Virginia with my husband of almost 8 years. I am a music junkie, nap enthusiast, mac and cheese lover, and I do that annoying thing where random words in conversation trigger a song in my head and then I sing it out loud. It's awkward, I know. Oh, and I read. All. The. Time. There is either a book or the Kindle in my purse at all times. Favorite genres include paranormal, dystopian and urban/fantasy. The only way I will read romance if there is some element of paranormal to it. I'm really excited to join up with Team Hooked to Books and get to know it's loyal readers! Stop by The Violet Hour and say hello =)
HookedToBooks.com is a participant in the Amazon Services LLC Associates Program, an affiliate advertising program designed to provide a means for sites to earn advertising fees by advertising and linking to Amazon.com. Amazon, the Amazon logo, AmazonSupply, and the AmazonSupply logo are trademarks of Amazon.com, Inc. or its affiliates. Additionally, HookedToBooks.com participates in various other affiliate programs, and we sometimes get a commission through purchases made through our links.